AW 2018-19 fashion week inspirations
I must admit this  2018- 19 fall winter collection was not the most exciting I have seen. No show really made me super enthousiastic,
Nonetheless, there were many things that catched my eyes,
Like last year, the ones that I am going to share with you are styling tricks you can replicate,
Either a layering, a match of colors, of fabrics or a new way to tie a belt…
1/ Pair frills and masculine attire
A balanced mix of styles I am always keen of.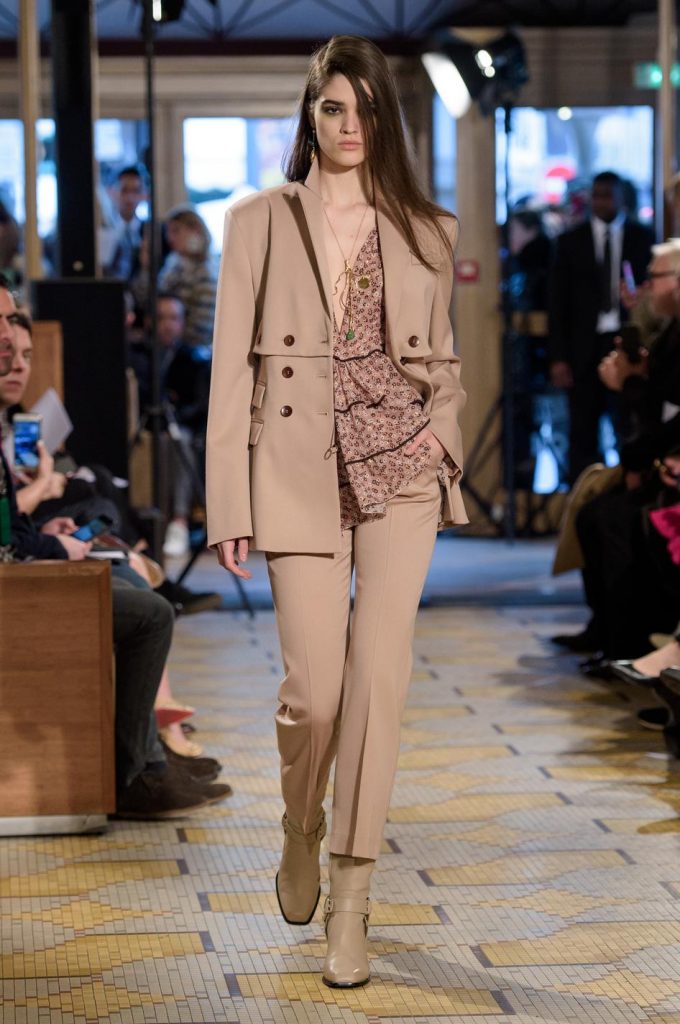 Altuzarra. masculine suit and flat boots with frilly top.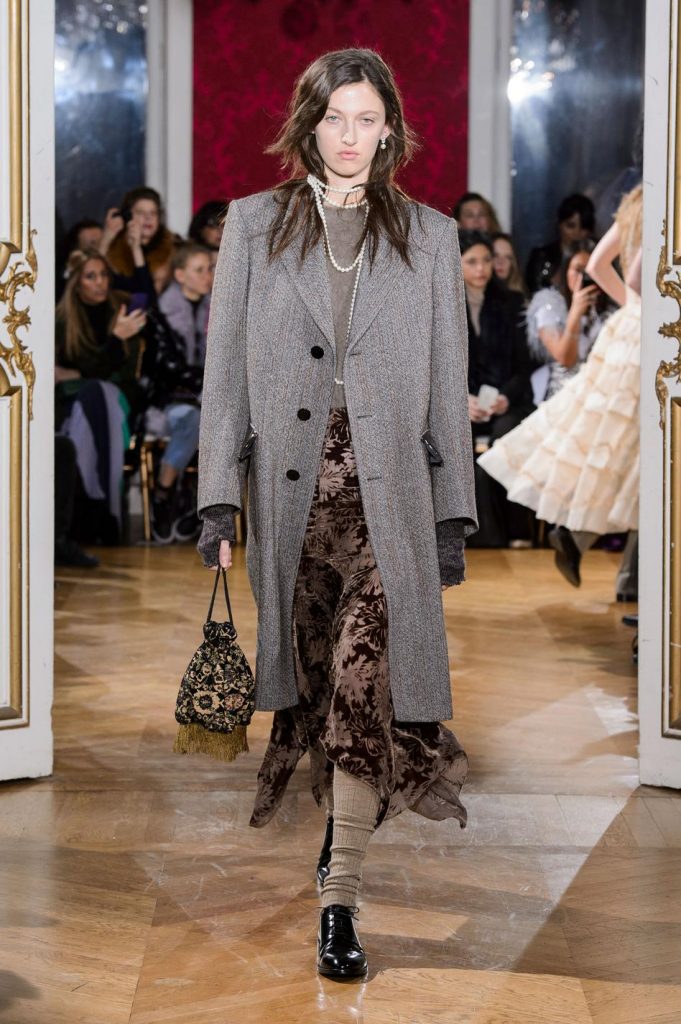 John Galliano. Banker's coat, shoes and socks with grandma's heritage of pearls and skirt.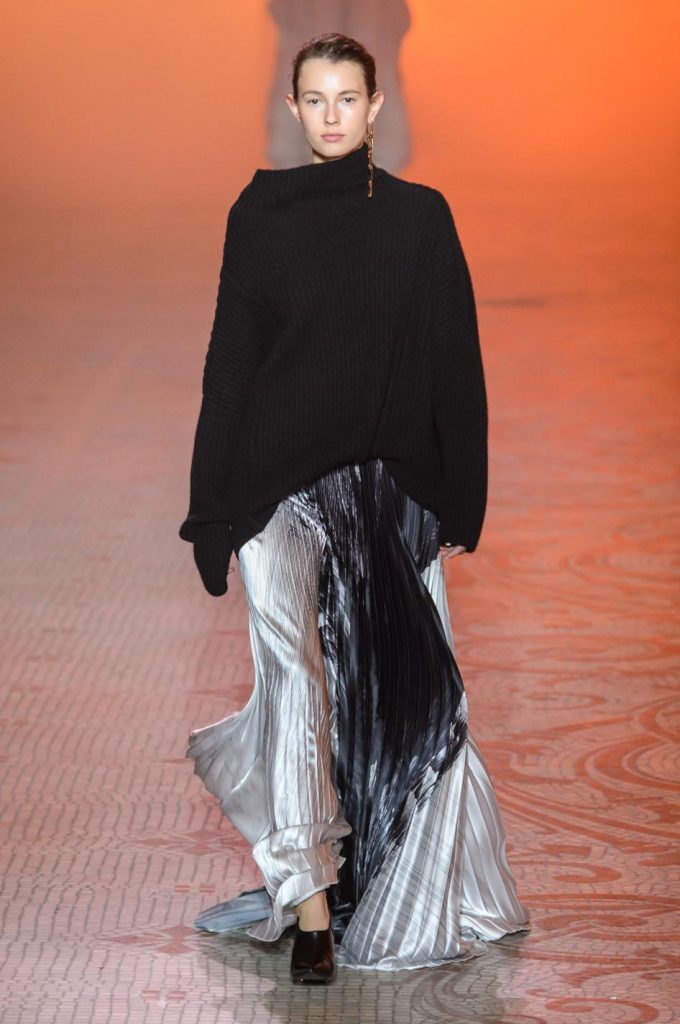 Poiret. Boyfriend's oversize knit and sultry silky pricess skirt.
2/ Add a pop of color on neutral outfits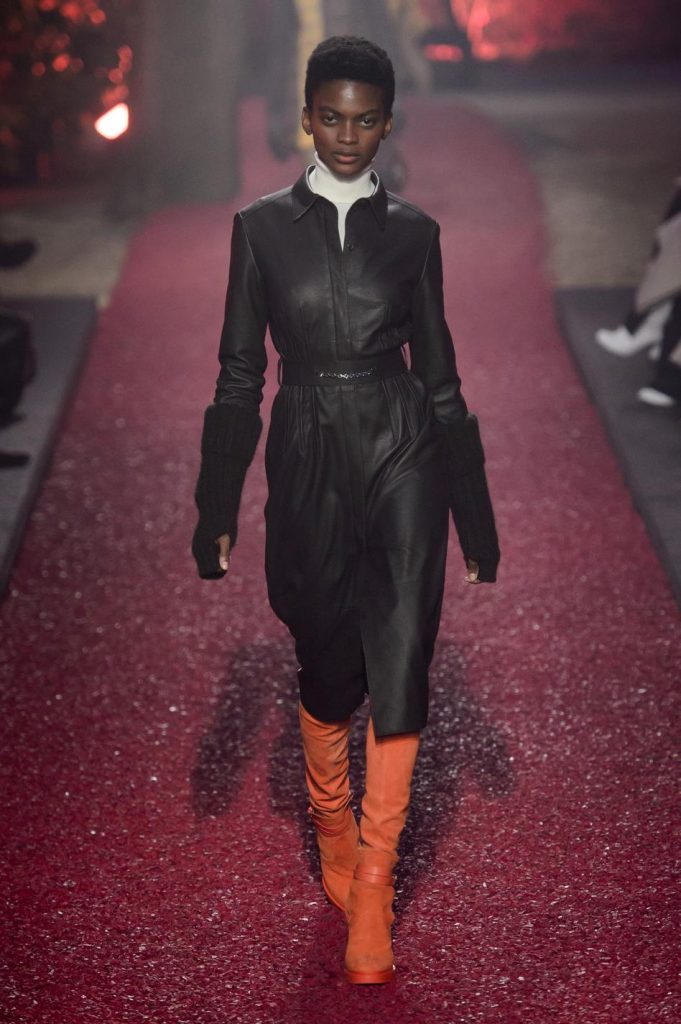 Hermès: pop of orange on major black and minor white.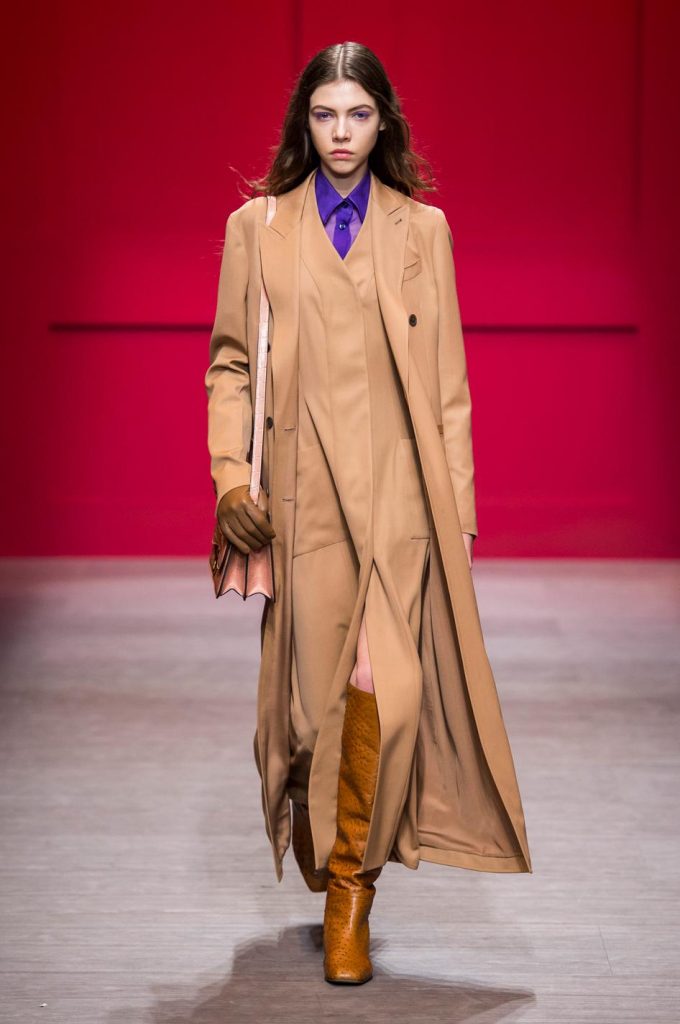 Salvatore Ferragamo: pop of ultraviolet on beige and camel.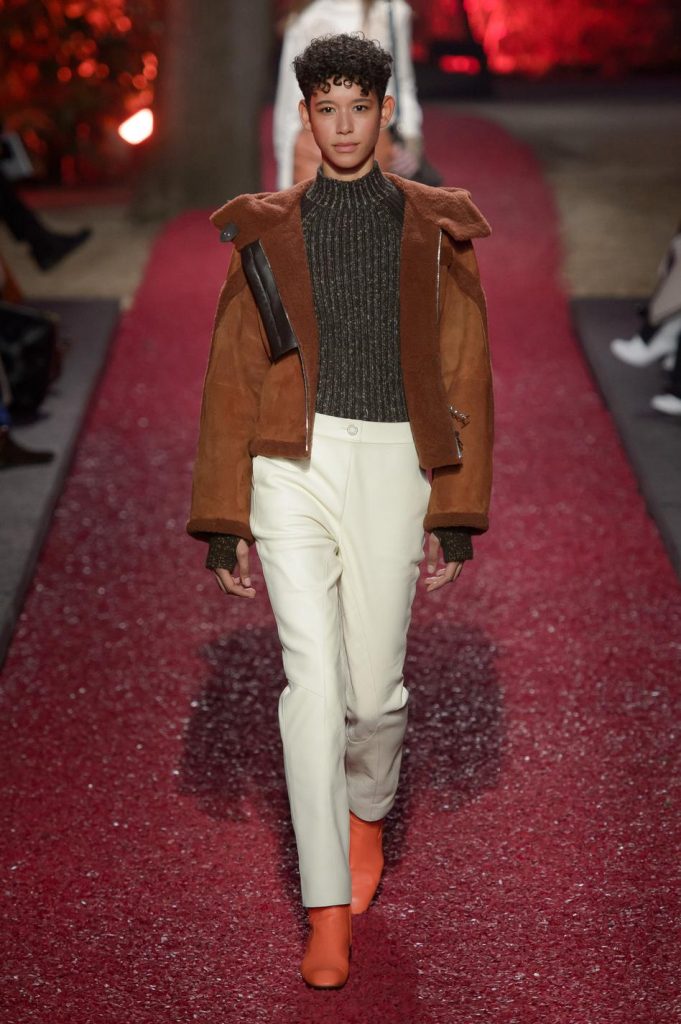 Hermès. Pop of orange on off-white, cognac and color I cannot identify properly.
3/ Belt it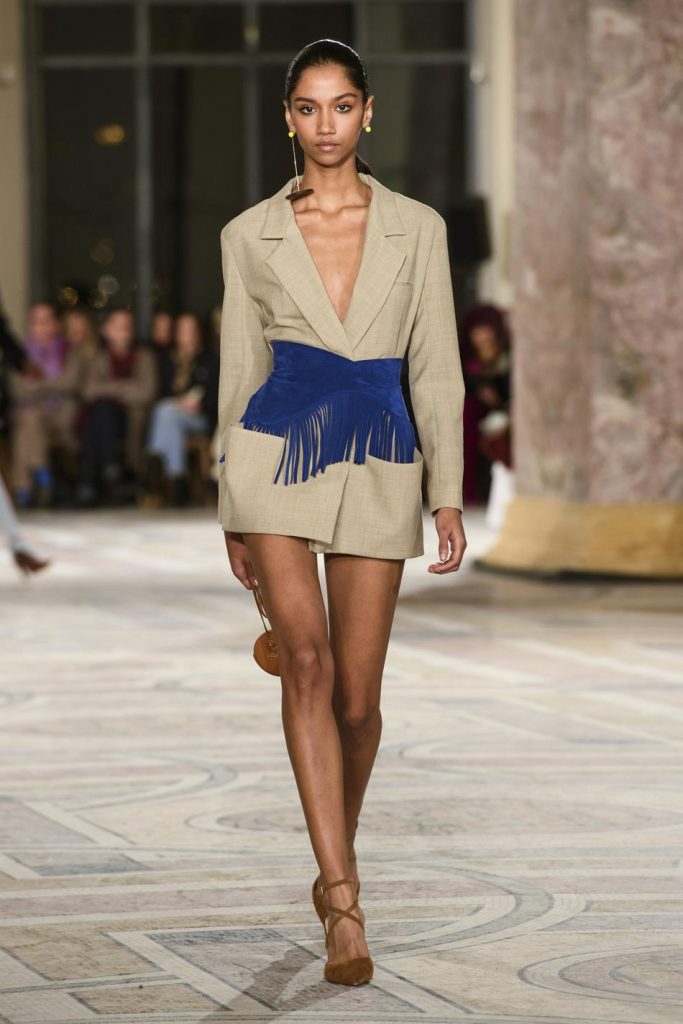 Jacquemus. Belt your classic jacket with a wide fabric belt. And why not use it as a pop of color?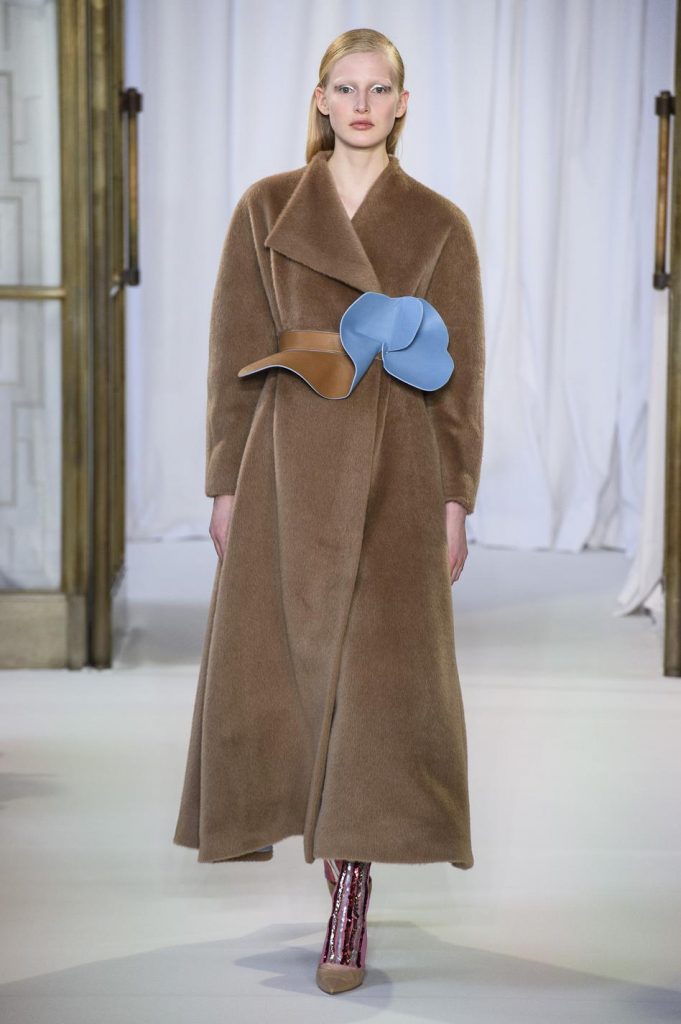 Delpozo. Choose a statement belt with volume to close your coat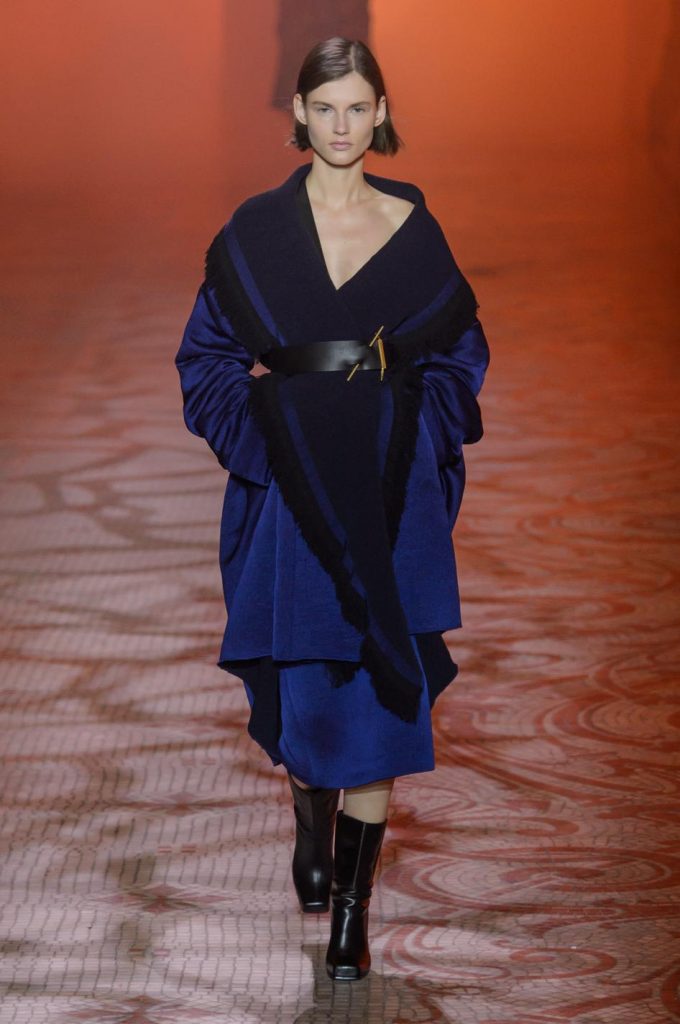 Poiret. Love the detail of a needle to close a belt, just as a brooch.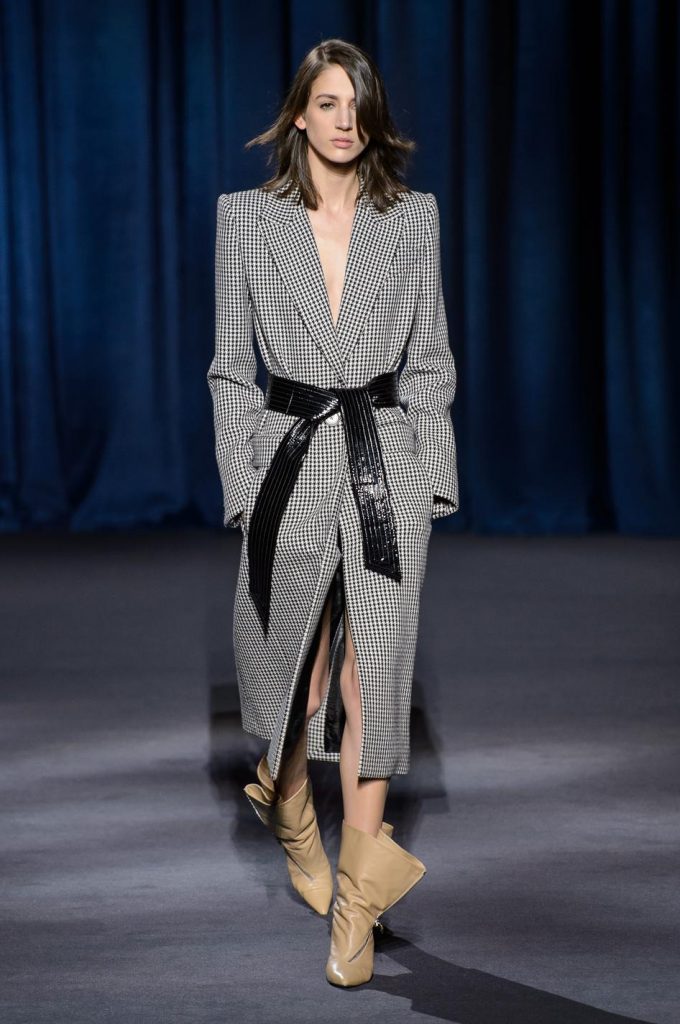 Givenchy. Get a wide ribbon (here, leather), knot your coat, and simply let hang. Voilà.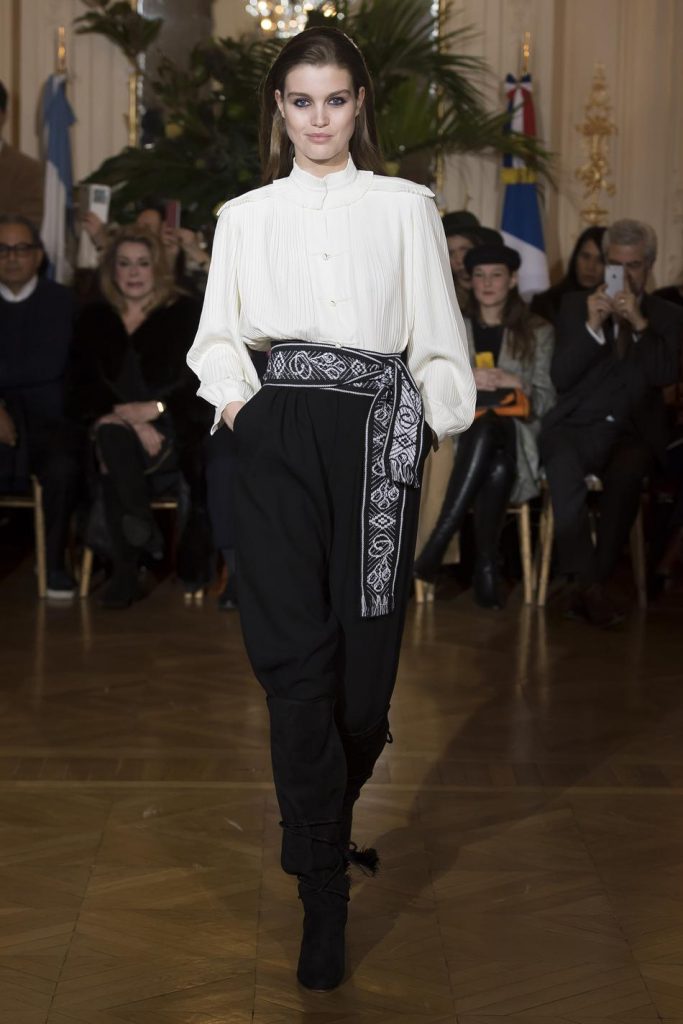 Vanessa Seward. With embroidered ribbon carrot pants and a bouffant shirt, you can remember when the russians invaded Paris.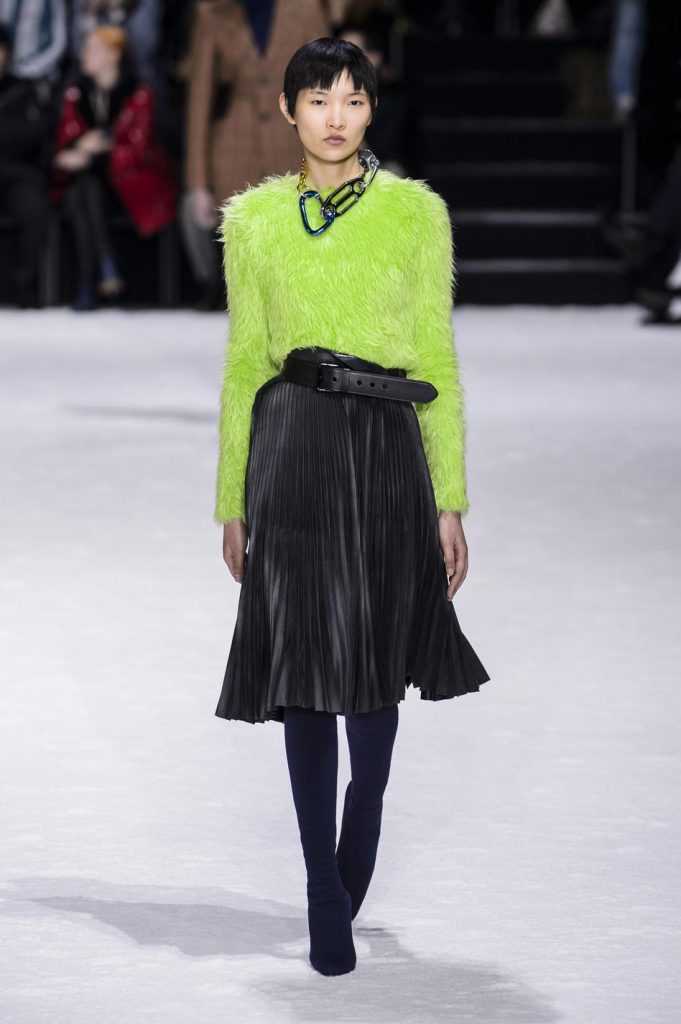 Balenciaga. Upgrade the pleated skirt everyone owns with a badass black belt. 
4/ Make yellow your statement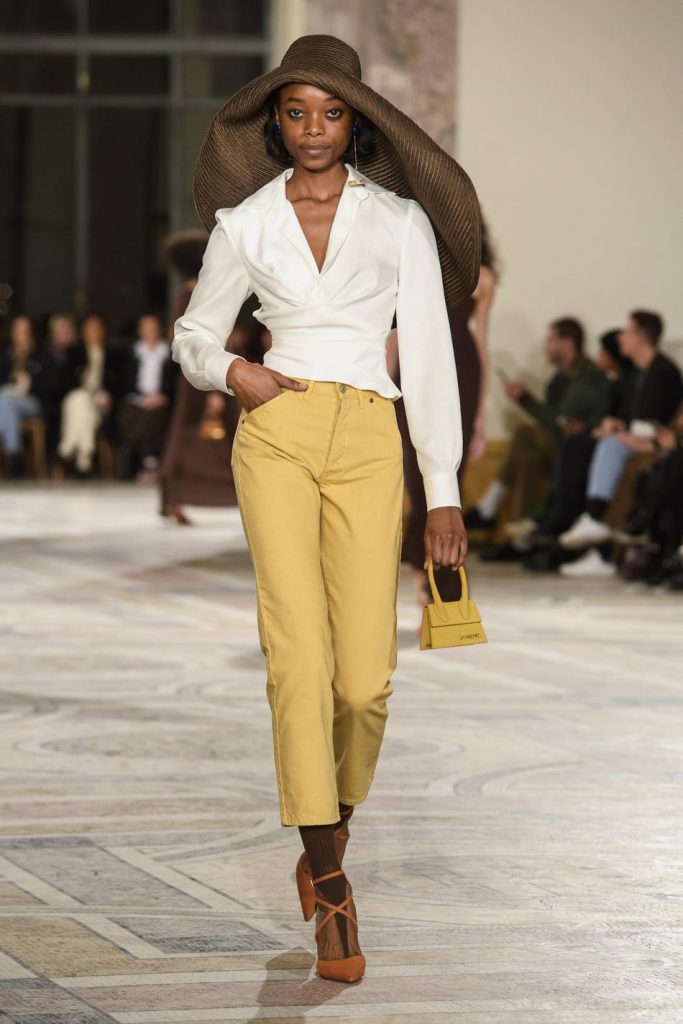 Jacquemus. Since there is mustard, yellow, I'll name this one, mayonnaise yellow. Perfect with neutrals such as off-white, brown and caramel.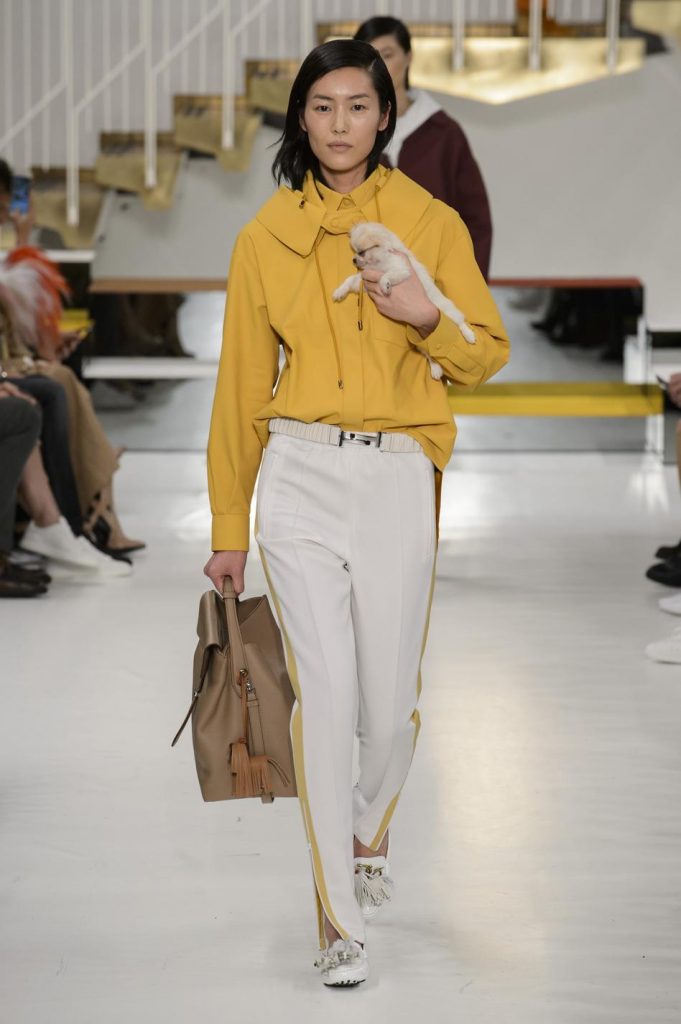 Tods. Mustard yellow with off-white again and some beige. And a matching piece of cuddly fluff.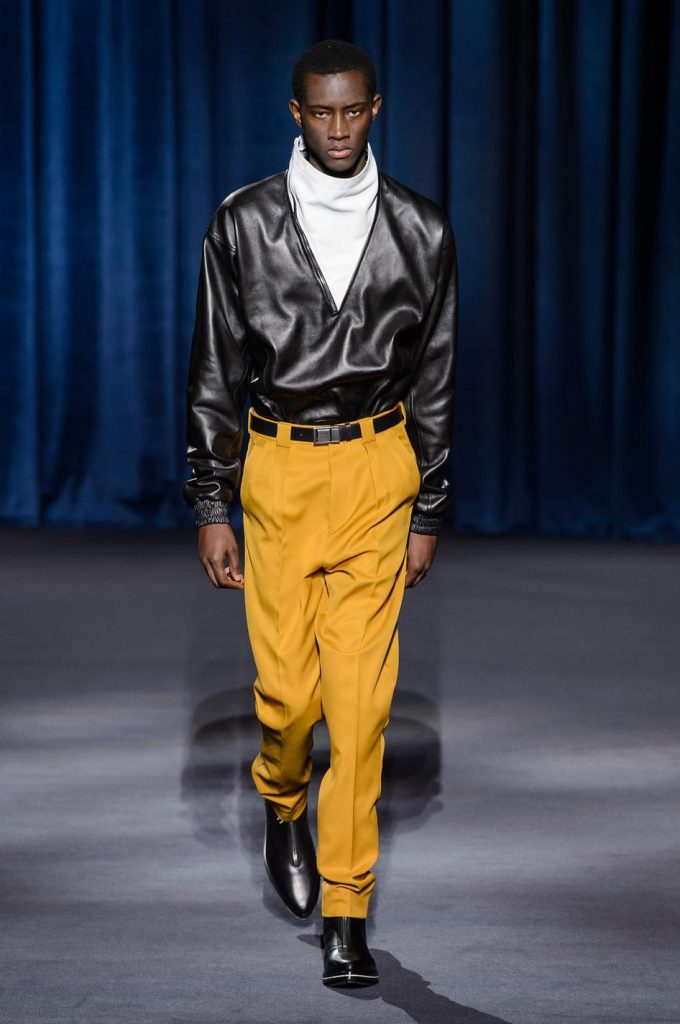 Black, white and mustard yellow, what's not to love.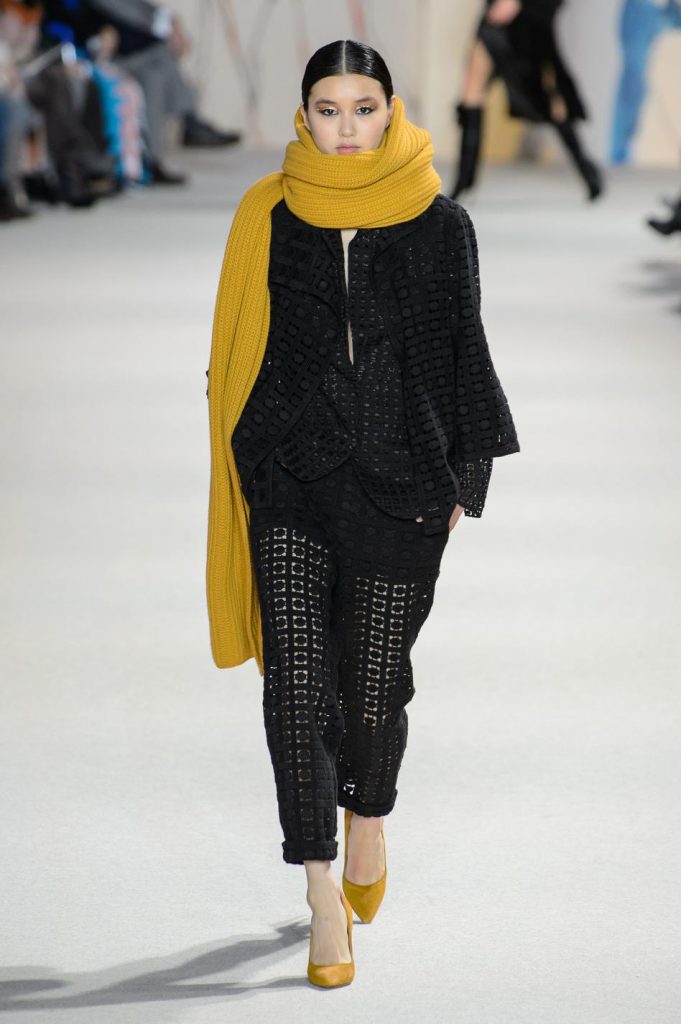 Akris. Love the pop of mustard yellow as a scarf. (Not sure about the matchy matchy shoes)
5/ Dare colored tights (with matching shoes!)
As I said in one of my how to wear tights (old) post are cheap and can be the statement of an outfit. Get them with colors and prints!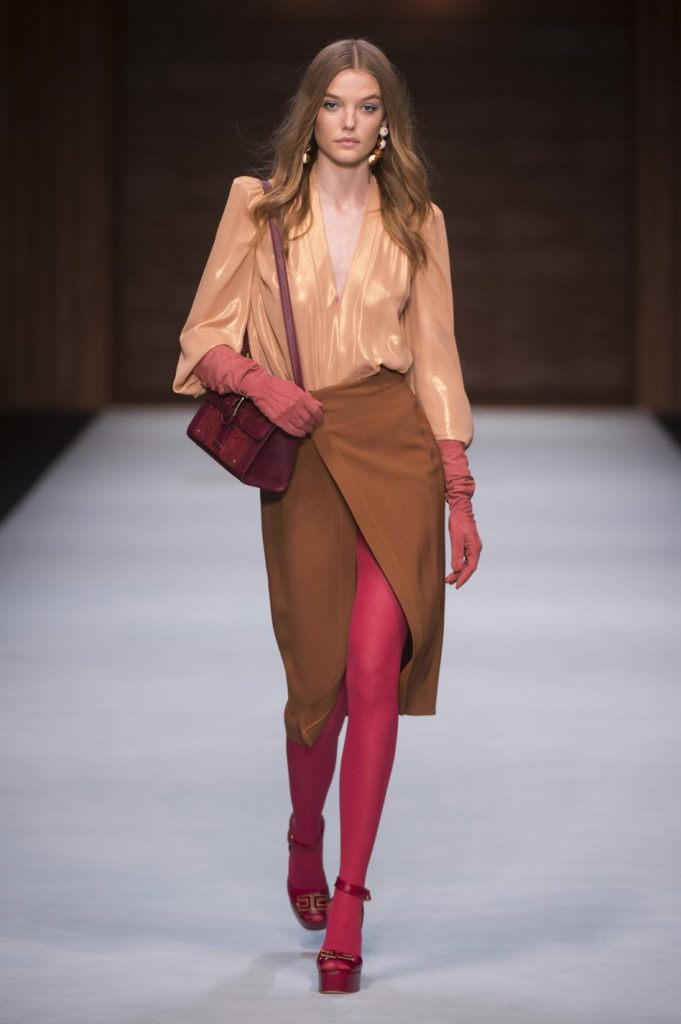 Elisabetta Franchi. Here the tights are included in a camaieu of matching accessories and paired with shoes in a neighbor color that elongate the legs.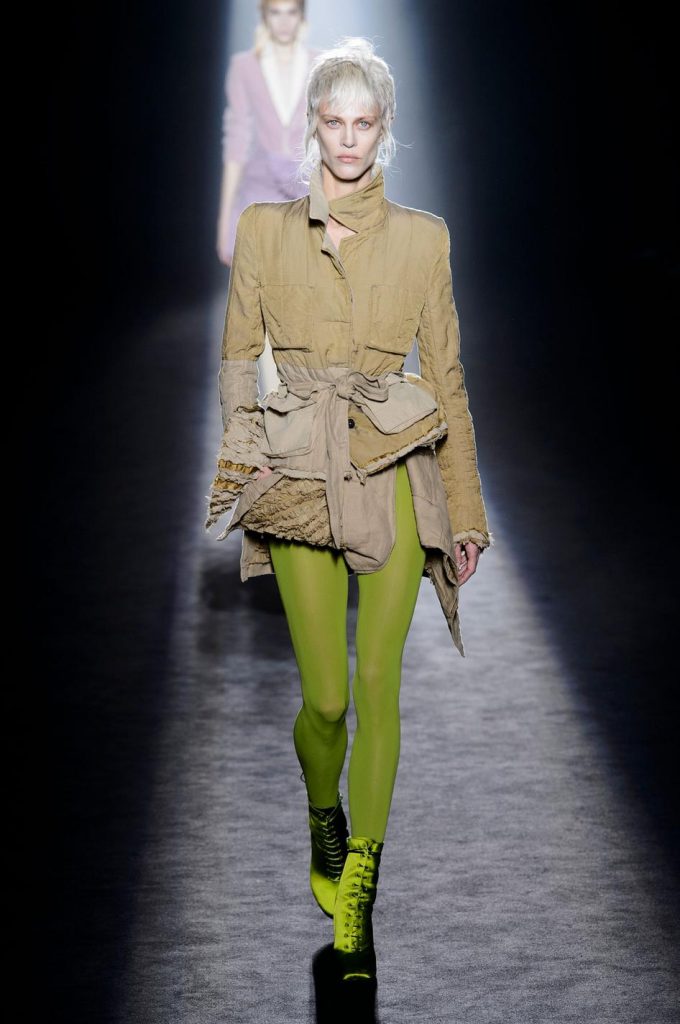 Haider Ackermann. As you know if you know me, I am very much into colors, textures and colored tights, therefore this show was my favorite of the season loved the mattress like linen coats, the daring mixes of shades and the vintage matching silky looking laced boots.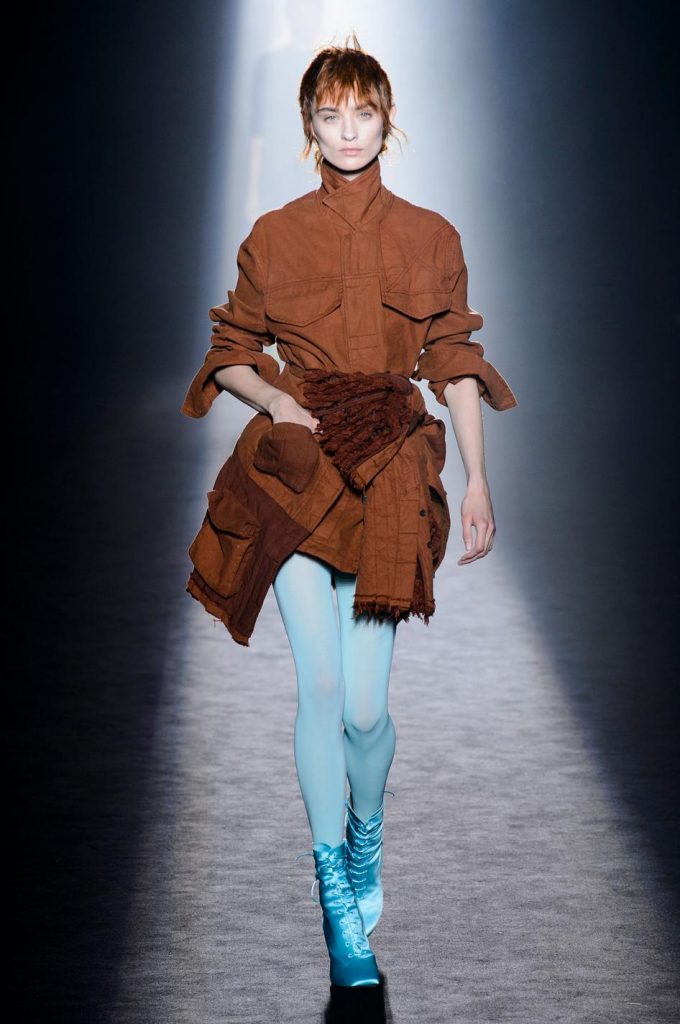 Haider Ackermann. Squirrel brown and cyan blue <3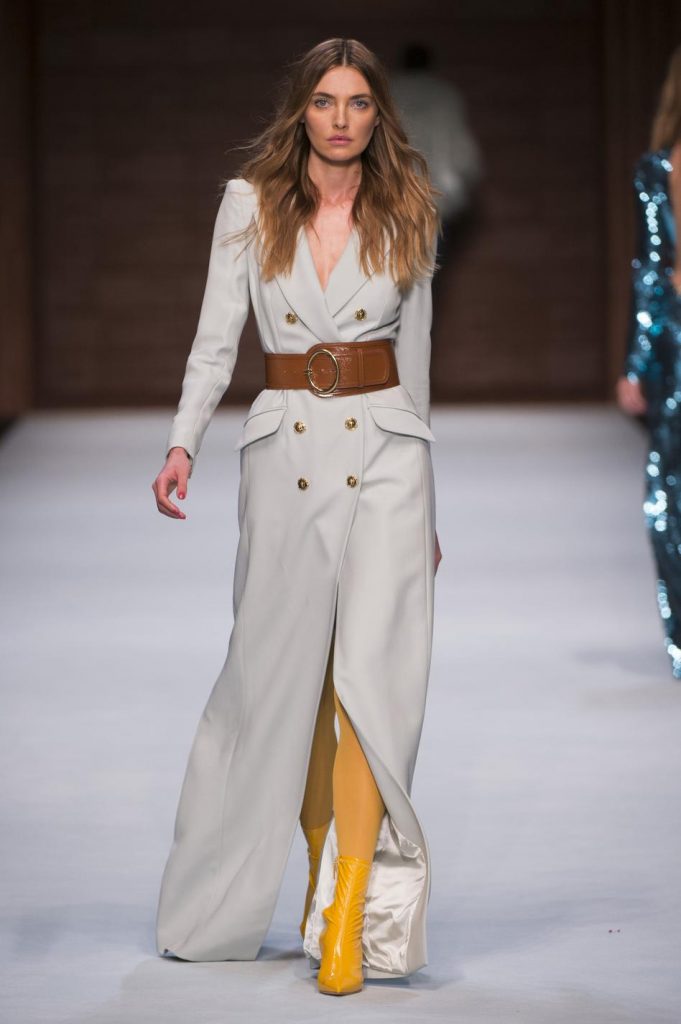 Elisabetta Franchi. In order not to break the little bit of leg that you are showing when wearing a long coat, why not match your tights with your shoes ?
6/ Keep wearing pink like a grown up
Refer to my how to wear pink article for more insights.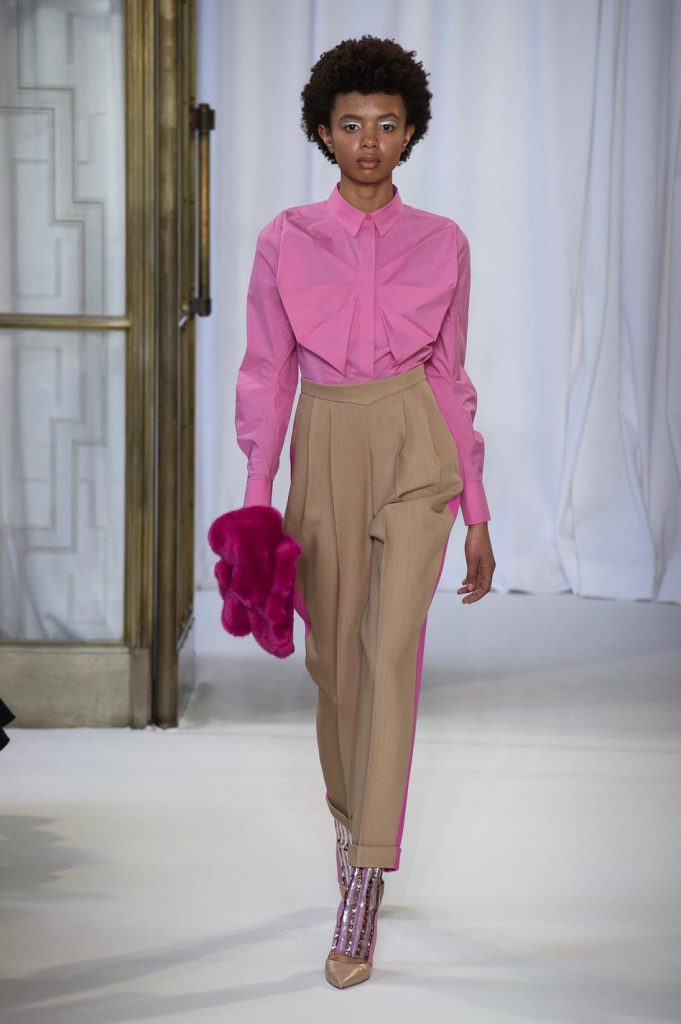 Delpozo. Taffy pink shirt, magenta bag, and shiny ballet slippers pink socks with beige pants.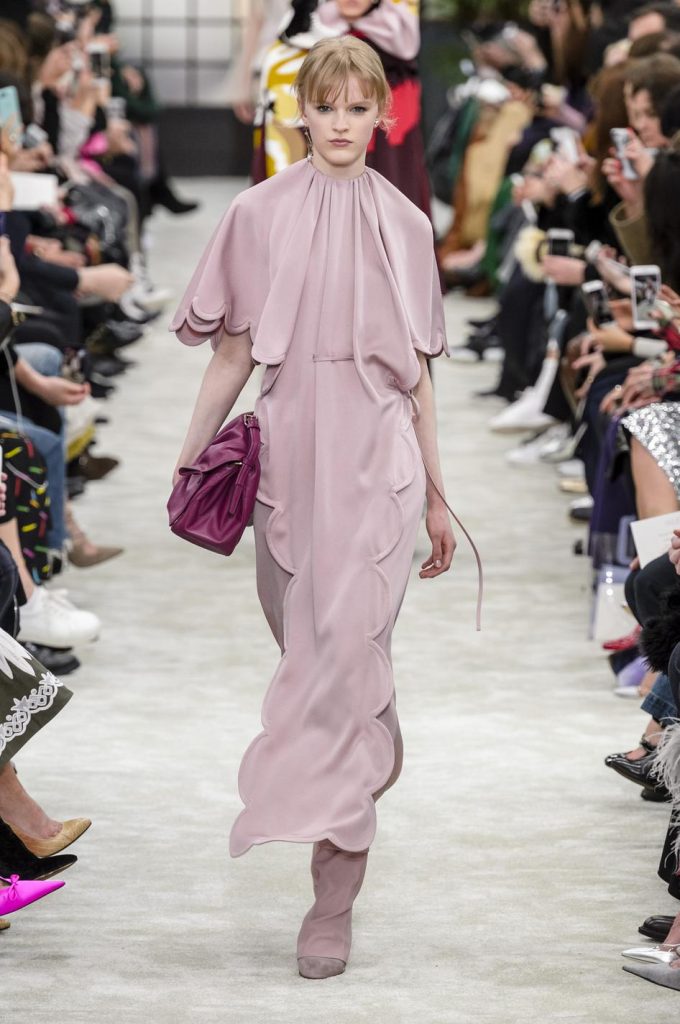 Valentino. Blush pink with magenta.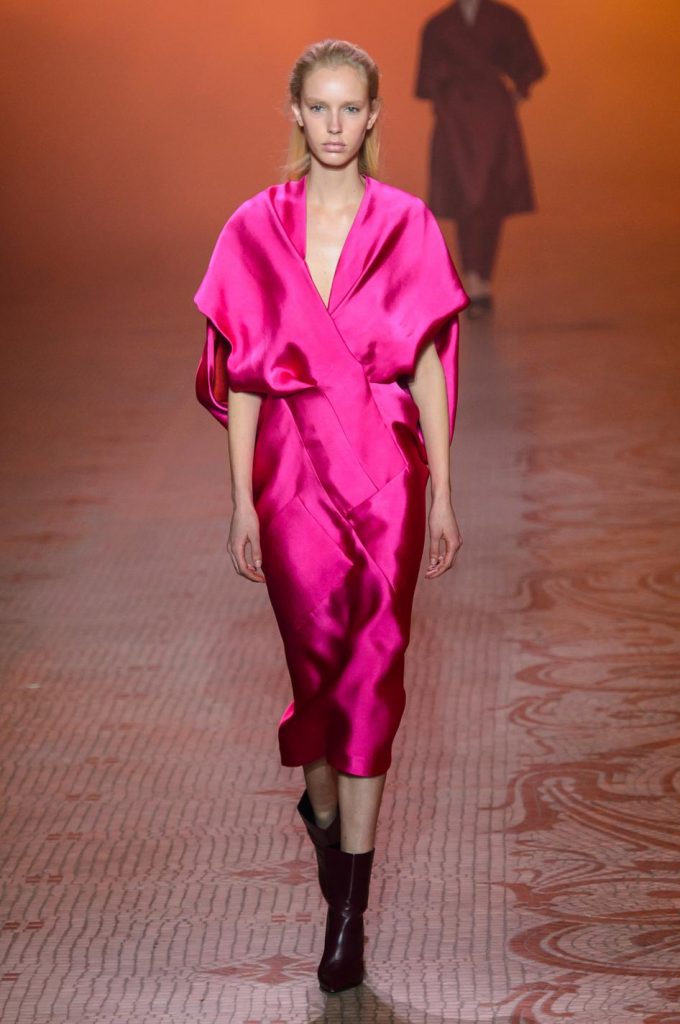 Poiret. Satin shocking pink, leather black boots and no makeup/no hairstyle attitude.
7/ Be all about white and black. Together or apart.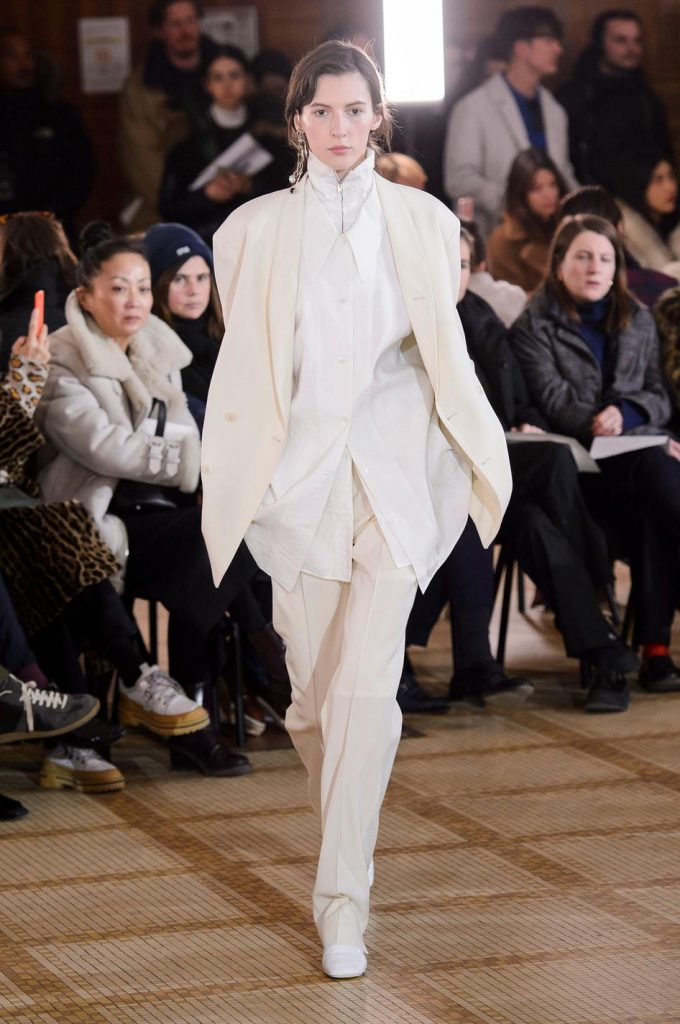 Lemaire. And proceed to layering slightly different shades of white. 
Vanessa Seward. Dress all in black. Then add a black and white scarf as a pussy bow for accessorizing.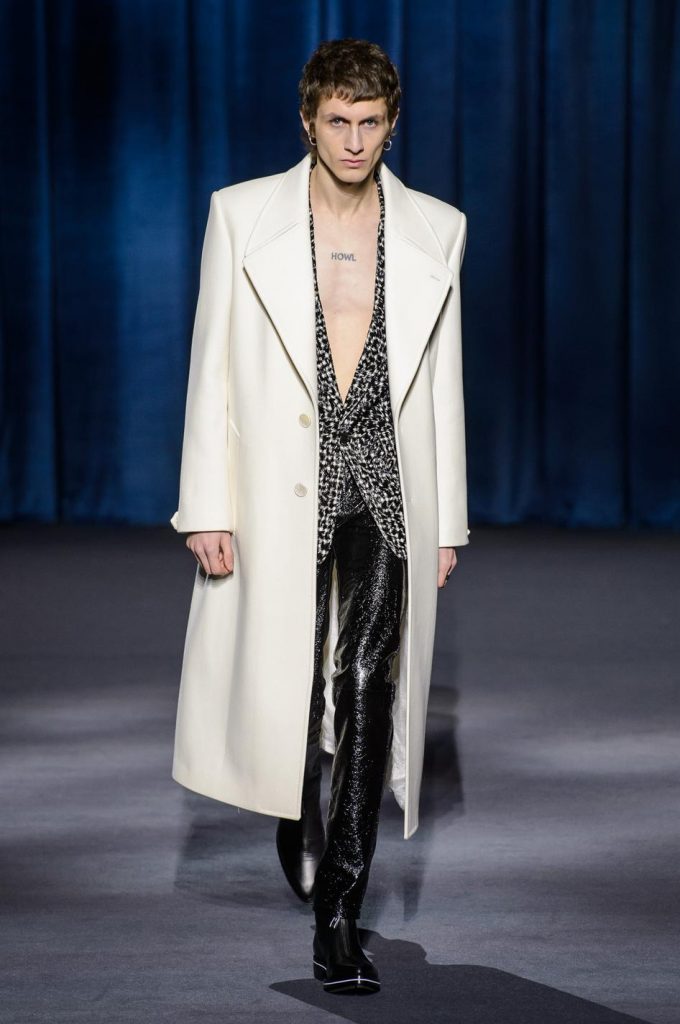 Saint Laurent. White coat, black pants, black and white tweed. Simple and efficient.
8/ Shine mellow like the autumn sun in the sky
Have you seen the Chanel show in the forest? That's the spirit.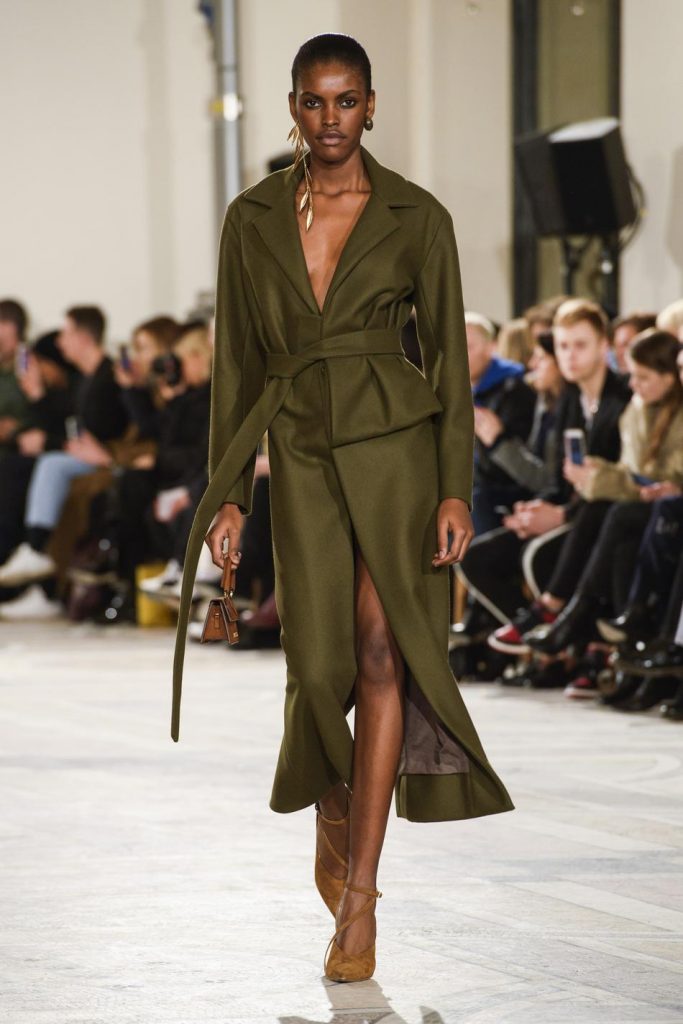 Jacquemus. Add a piece of statement gold jewelry in a mix of earthy colors.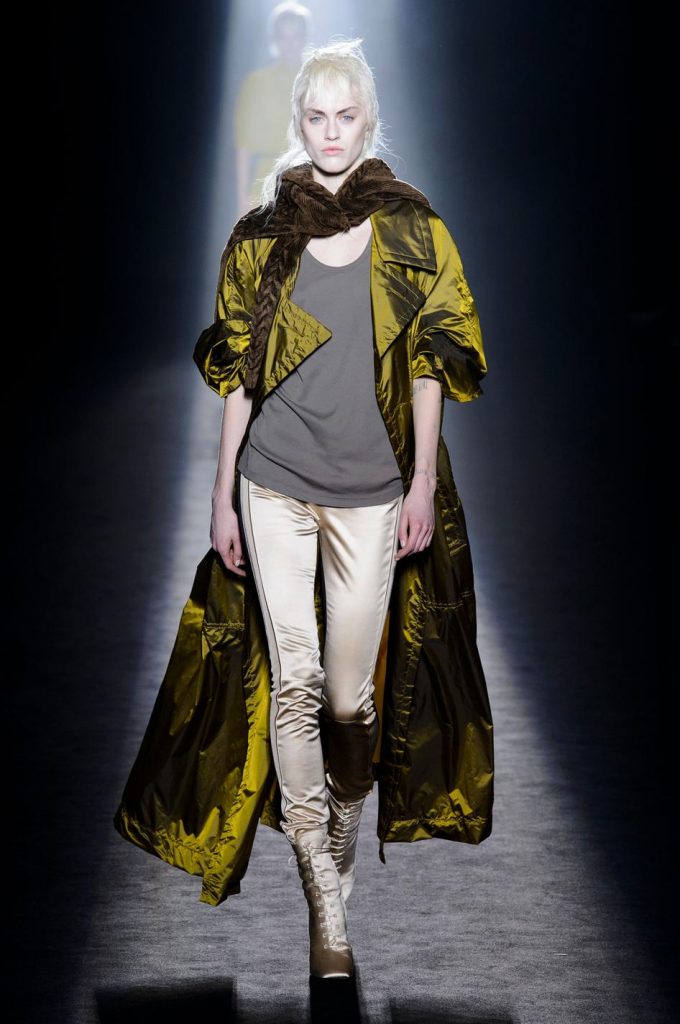 Haider Ackermann. Satin olive coat and ivory pants.
9/ Do multicolored details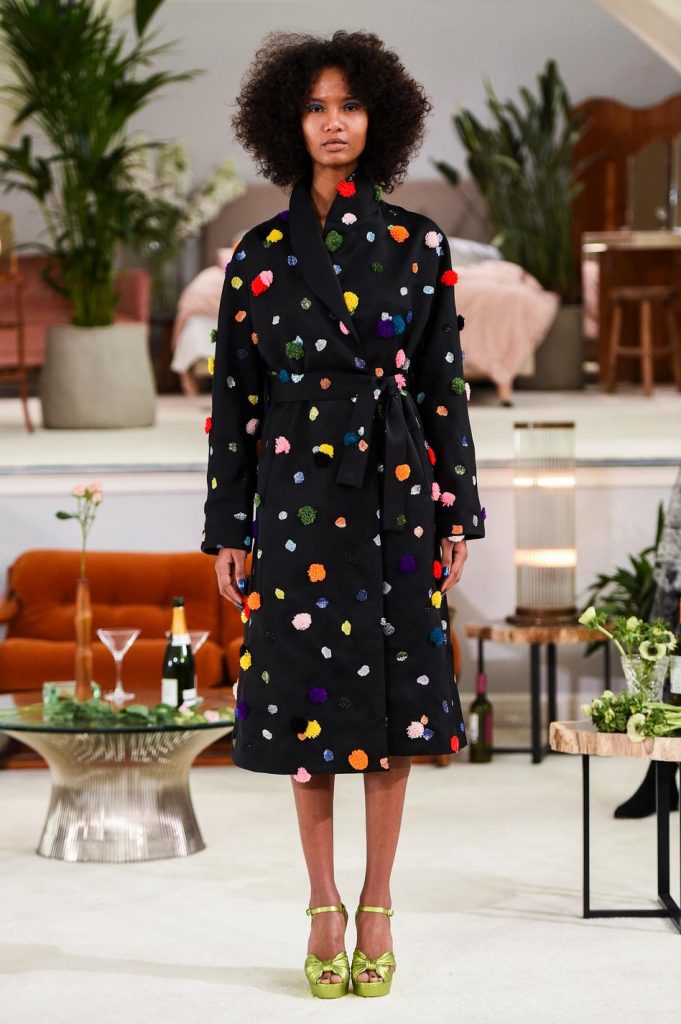 Osman. Like small dots all over your coat. And adorable candy wrap like sandals to complete.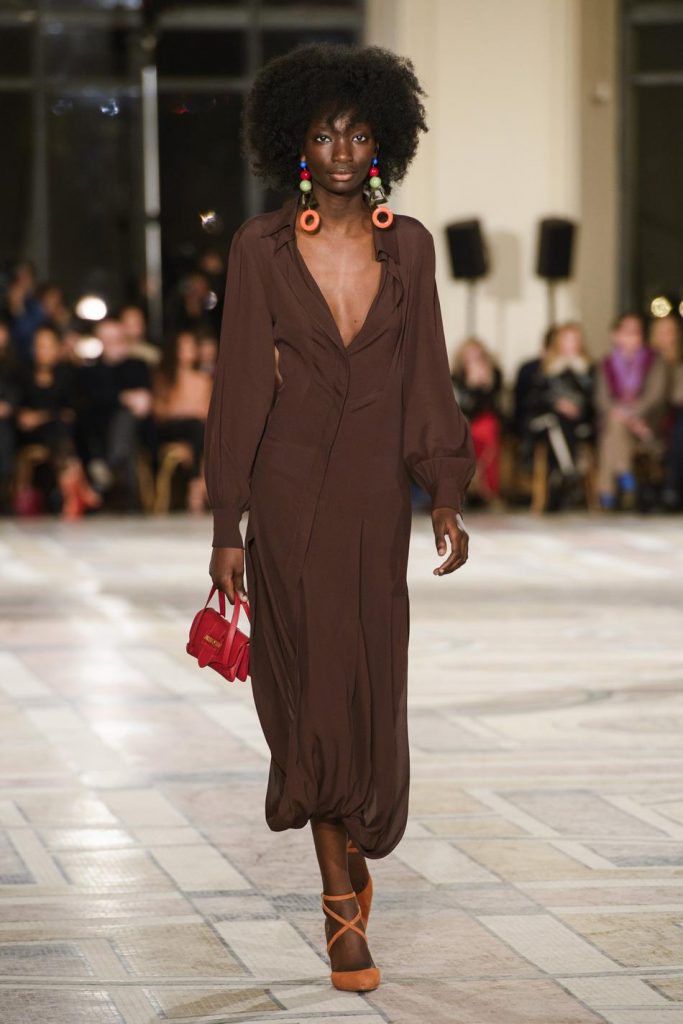 Jacquemus. Multicored earrings with a nude outfit.
10/ And other ideas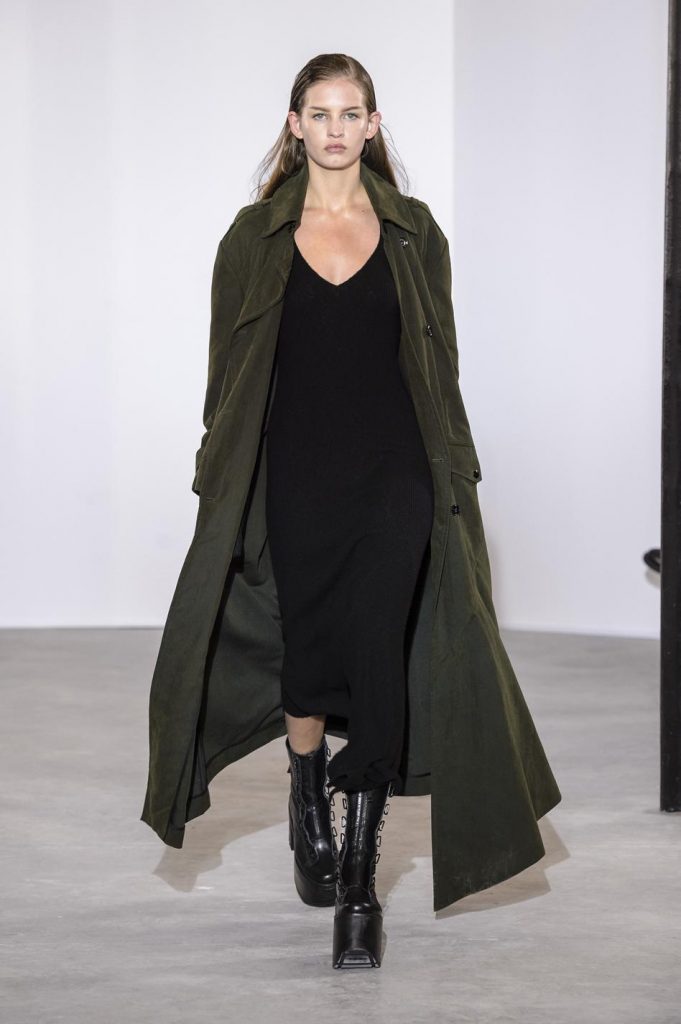 Olivier Theyskens. Mix black and army green.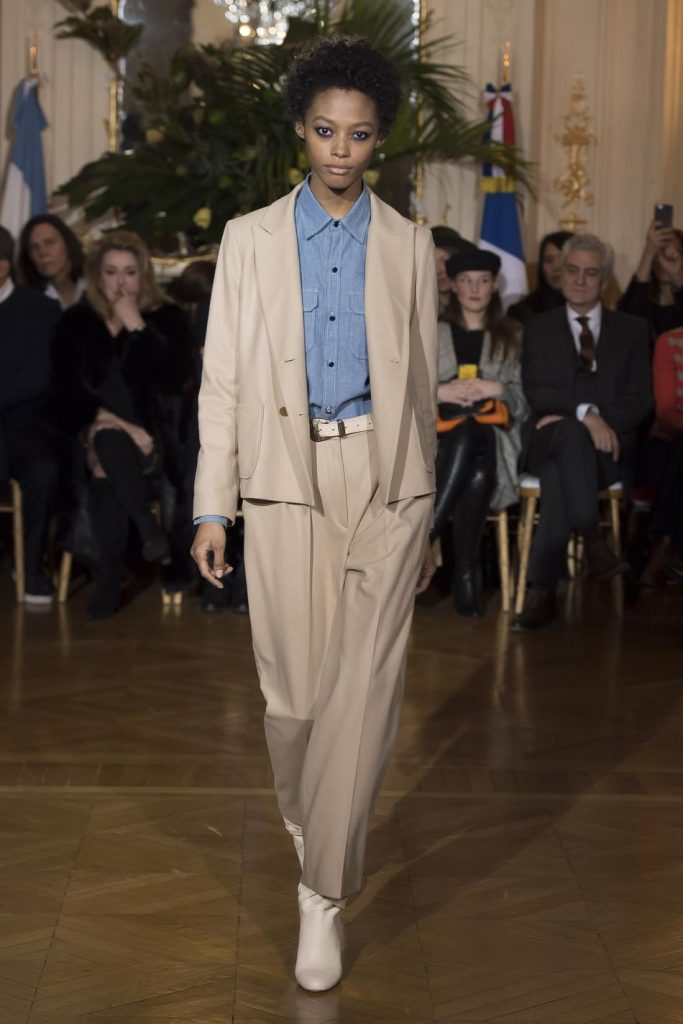 Vanessa Seward. Wear a light denim shirt under a dressy suit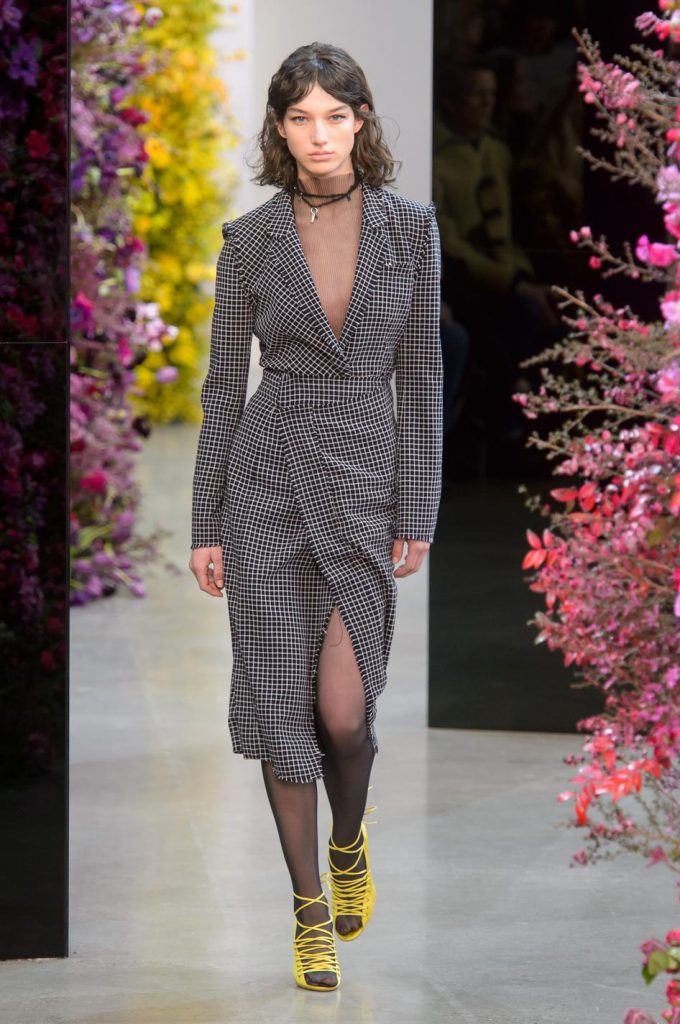 Jason Wu. Add some black transparence as a base layer to outfits.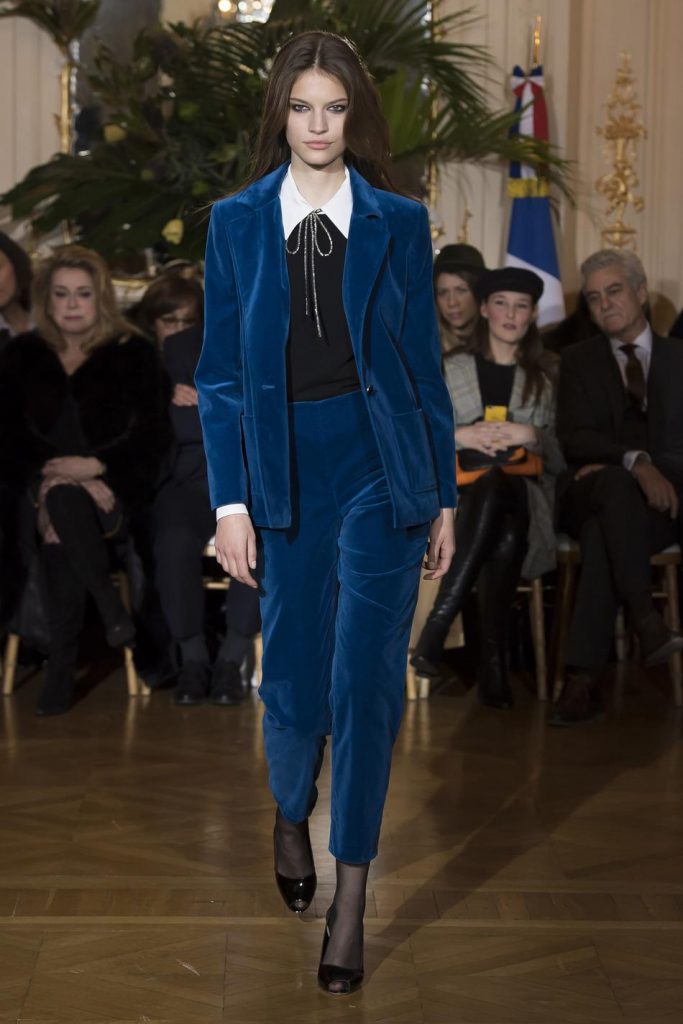 Vanessa Seward. Knot a ribbon under your collar. 
And you? What were your 2018-19 fashion week's favs? Did you spot any other style ideas? Which of the ones I listed do you like most? 
Cover collage: Jason Wu, Haider Ackermann.