How to wear pink
I do not know about your current state of mind, but for me it is kind of difficult to see "la vie en rose this times.
That said "dressing in pink" could be an interesting alternative isn't it?
Lots of women forget this color when they grow up because they barbie-overdosed as children.
Yet this is a shame because pink instantly brings joy to an outfit and enhances your complexion.
This year, there was a lot of bubble-gum and pale pinks on the runways.
I'll help you get this trend into your wardrobe with some advices.
I/Fifty shades of pink
When some hear pink, the barbie shades area lighten up in their cortex.
Bright, cold pinks that feel very much synthetic and flatter few skins.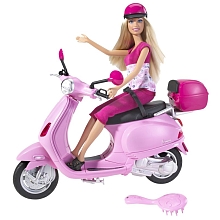 Yet there are so much pretty shades!
Start with a sophisticated texture: it'll make any color look way more refined.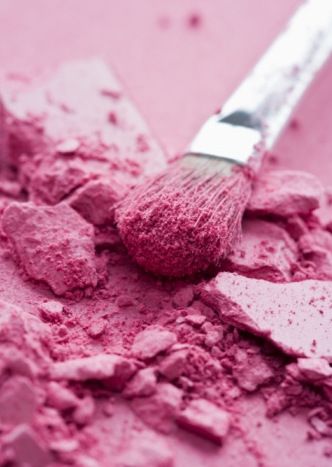 Add some white or grey into the mix and the pink will feel like it belongs to a very chic haussmanian appartement.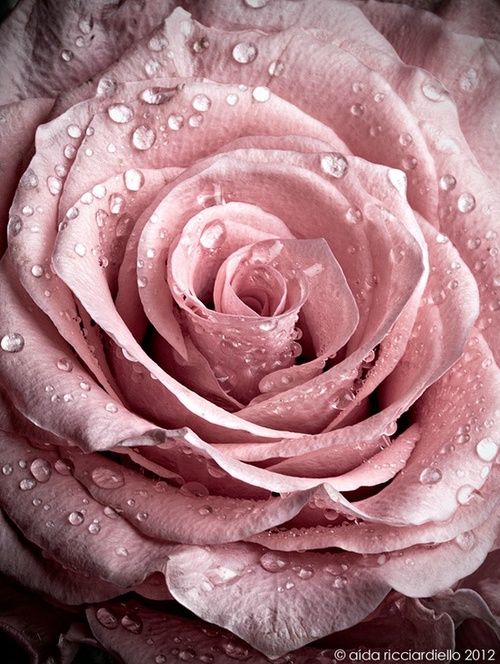 Add some yellow and it will feel warmer and cosier.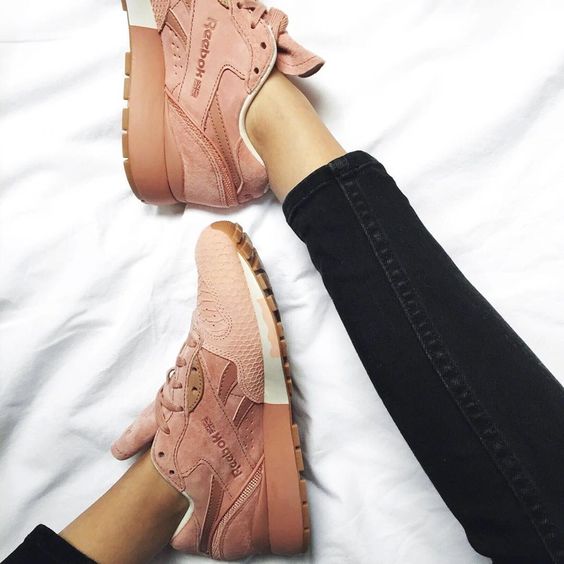 And then there is this lovely shade called Thulian pink that is difficult to describe <3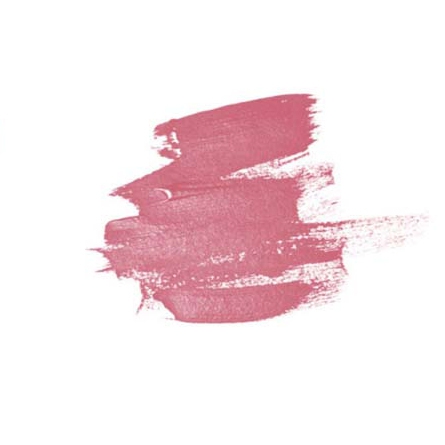 Try to go for colors that feel unusual, it'll make you stand out.
II/ What colors with pink? 
1. Whites, beiges and greys
As usual neutral colors are an excellent option for those who want to remain discreet.
With soft pinks, I recommend pale neutrals in order to create a mild contrast.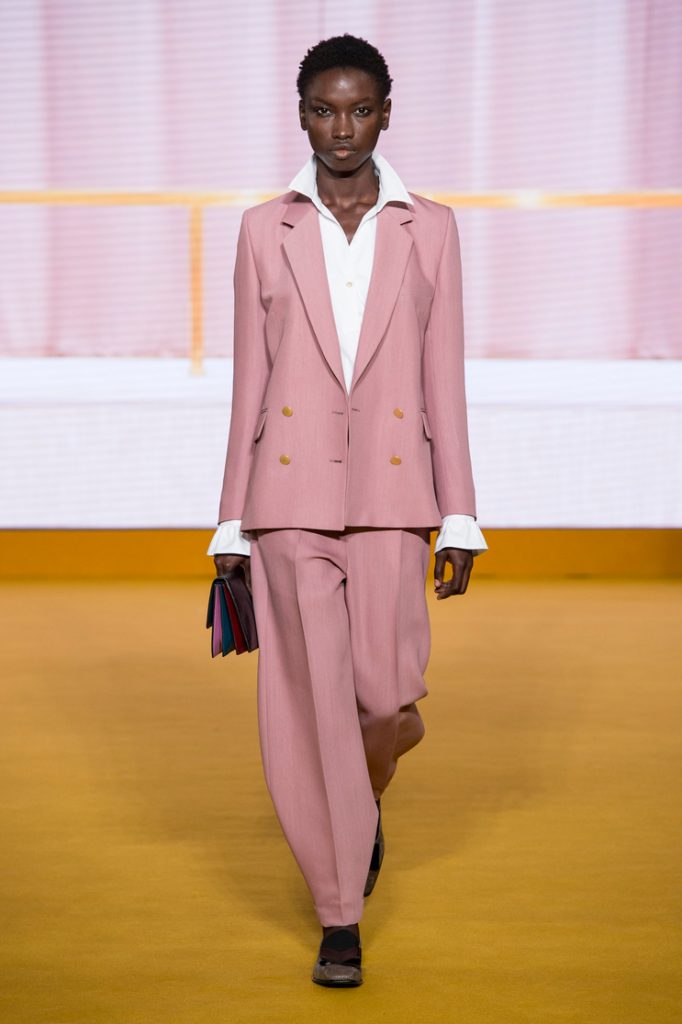 Paul Smith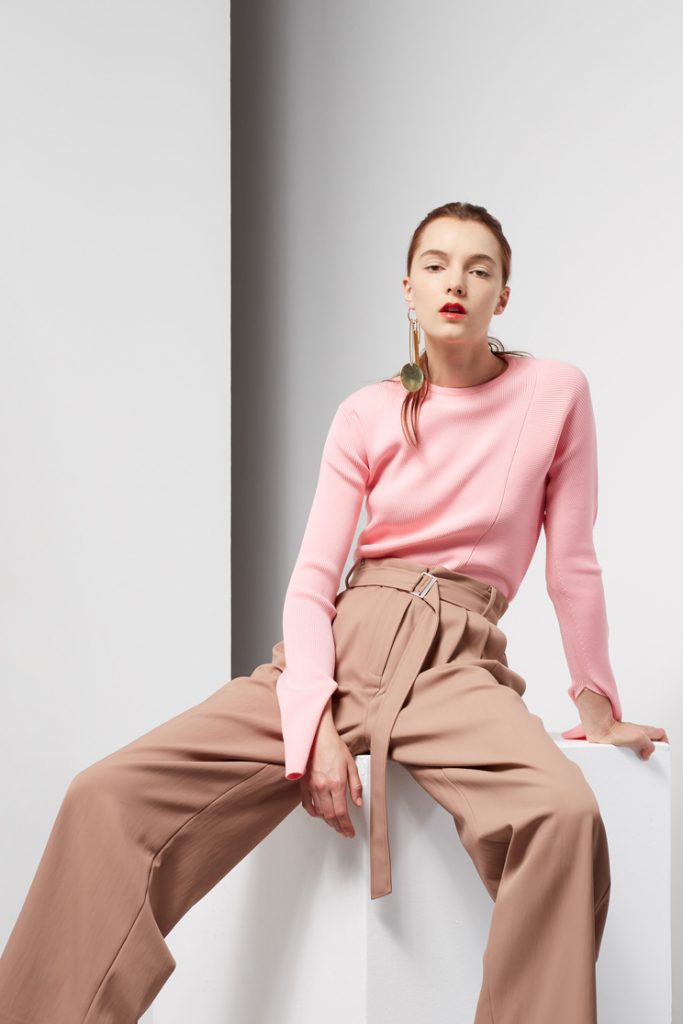 Tibi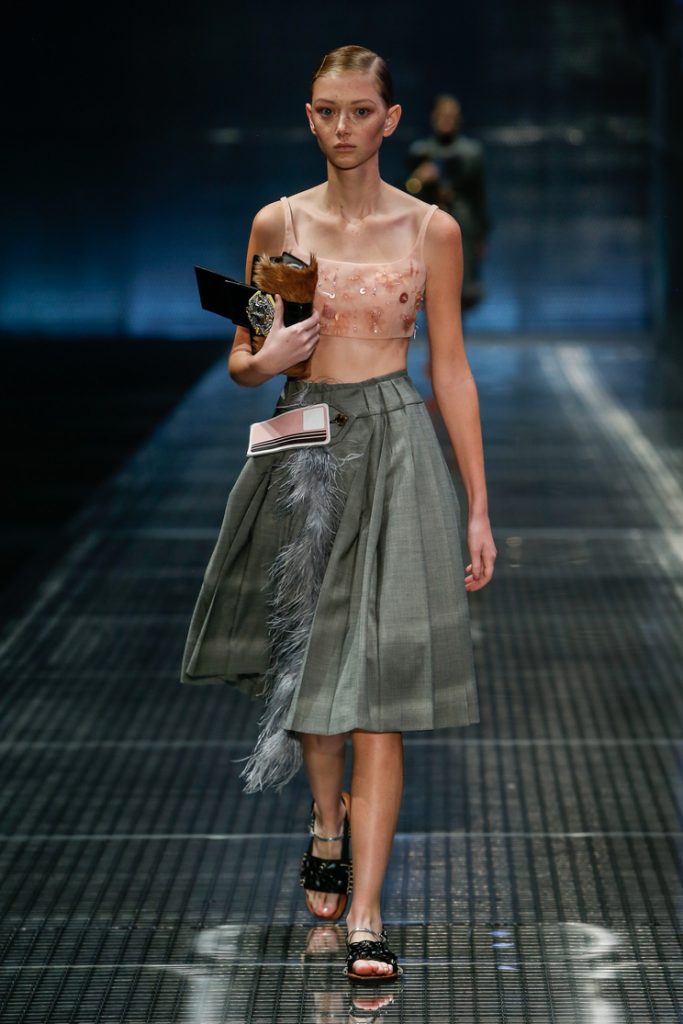 Prada
Beware of brighter pinks that may create a sharp contrast.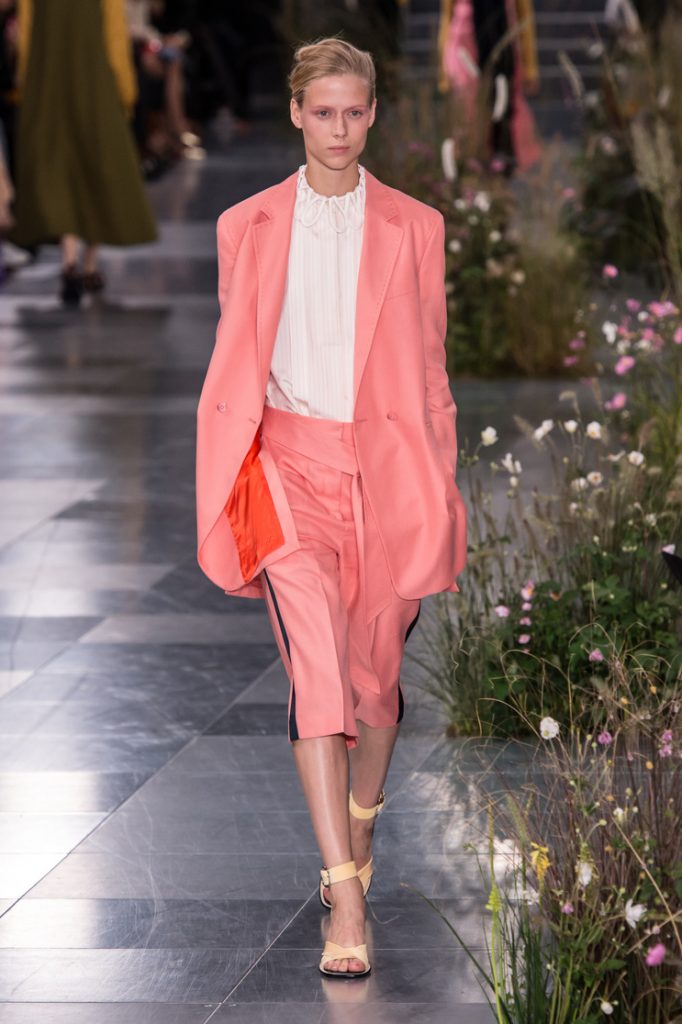 Paul Smith
2. Greens
As the complementary color of pink, green is a perfect match when you create gentle mixes.
Tea rose is perfect with fresh green shades.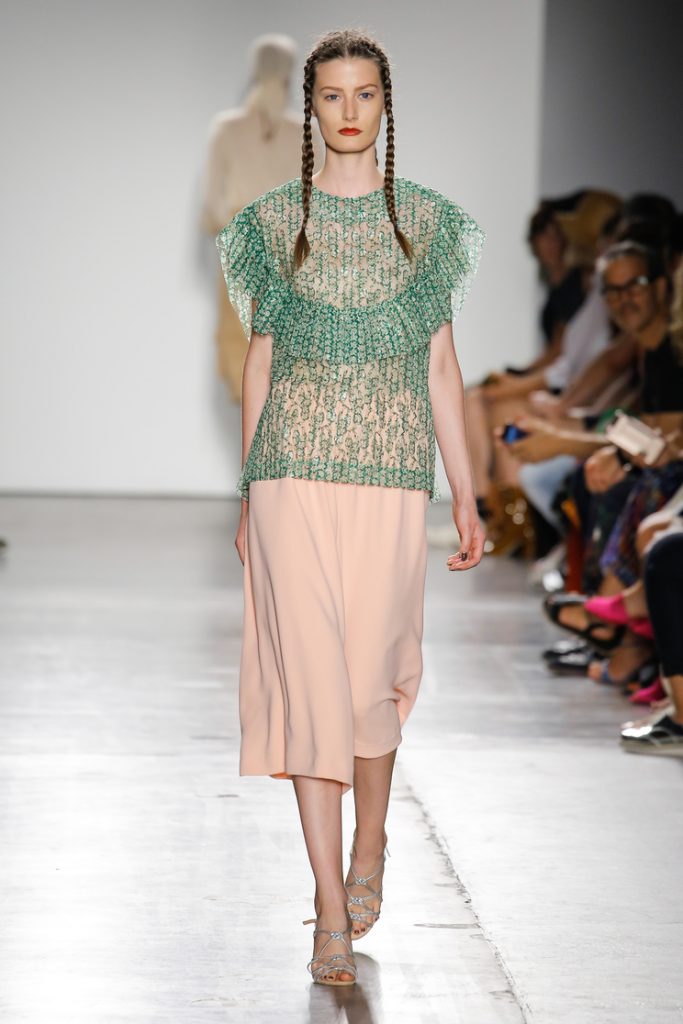 A Detacher
Or sage green.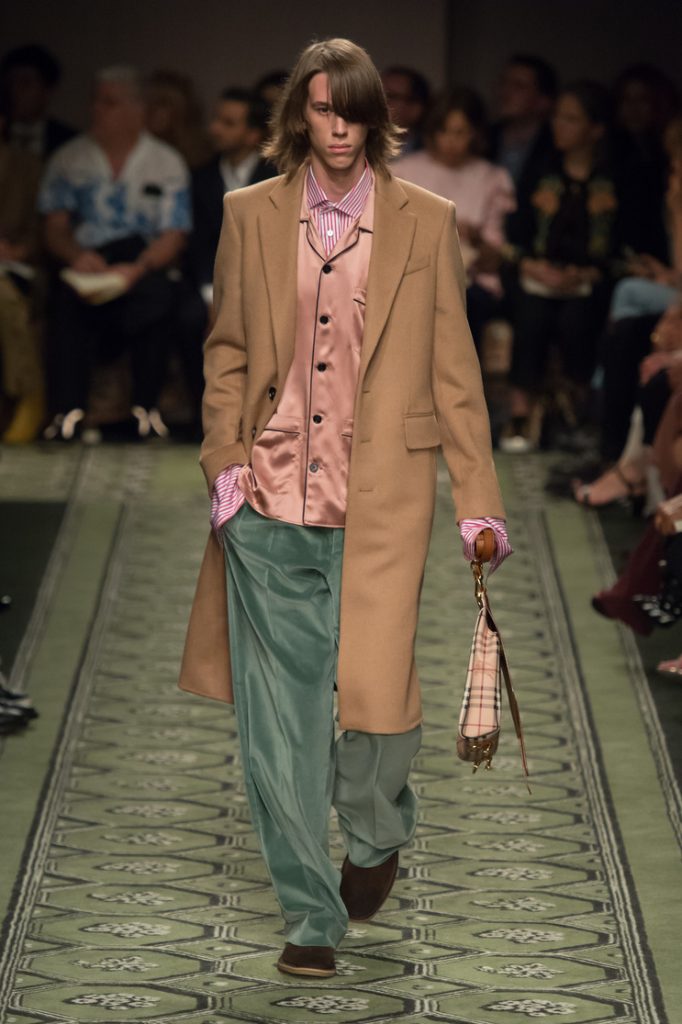 Paul Smith
Next to olive green, carnation pink looks more sophisticated.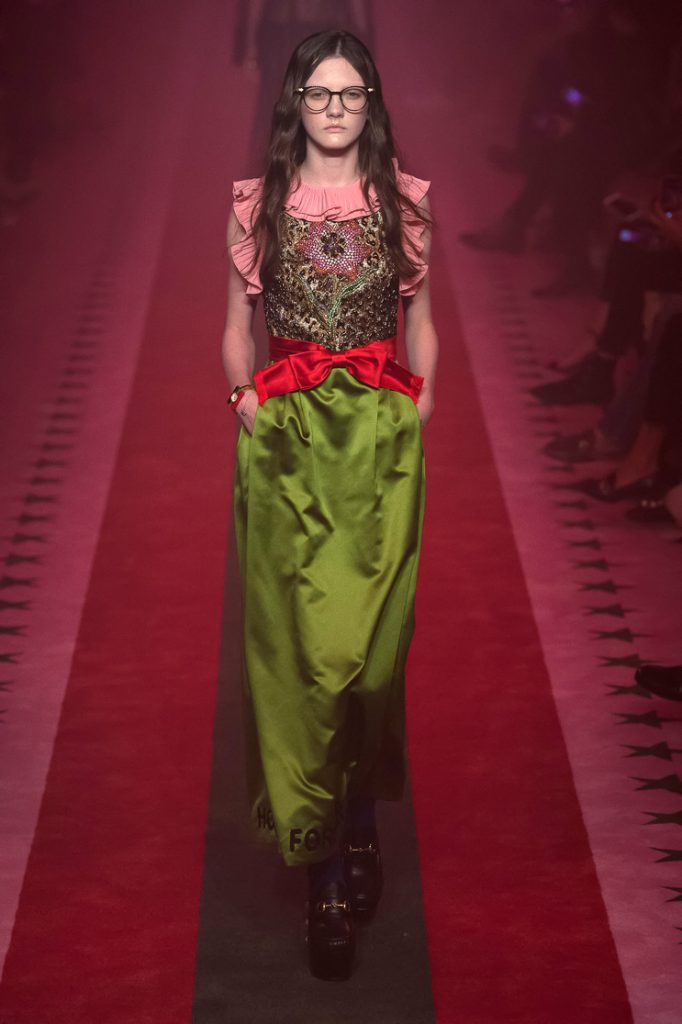 Gucci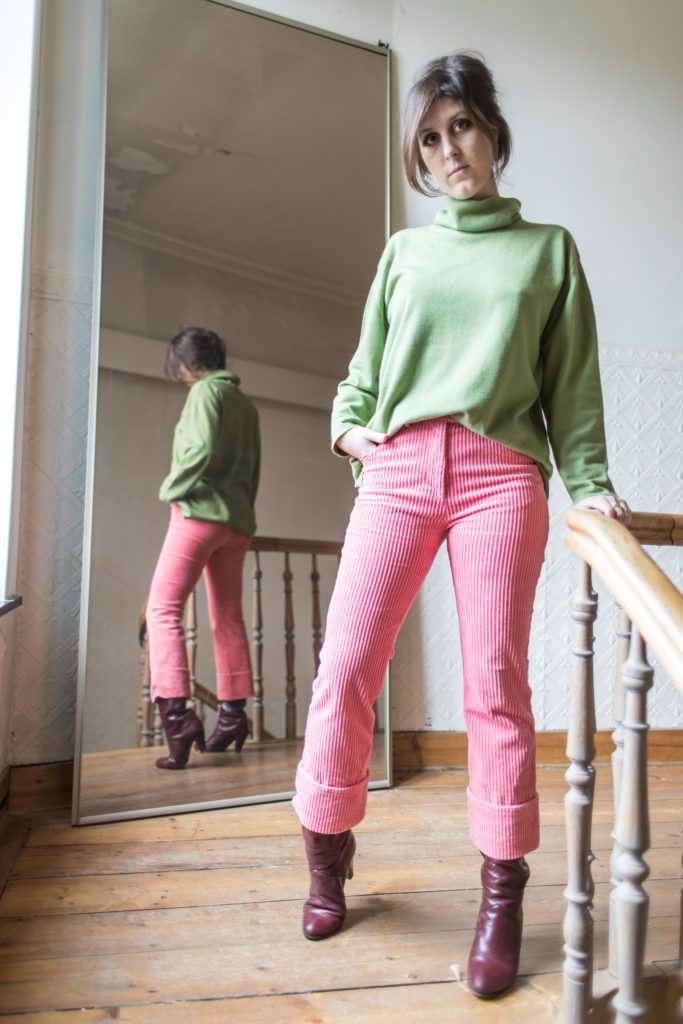 Me too <3
3. Jaunes
Mustard yellow makes light salmon pink look warmer and cosier.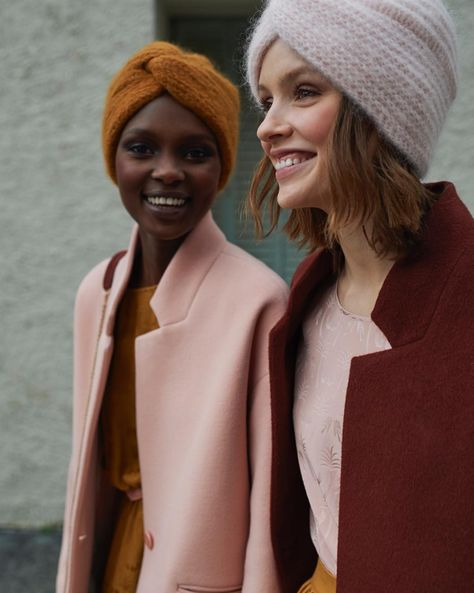 Rose pink softens the acidity of lemon yellow.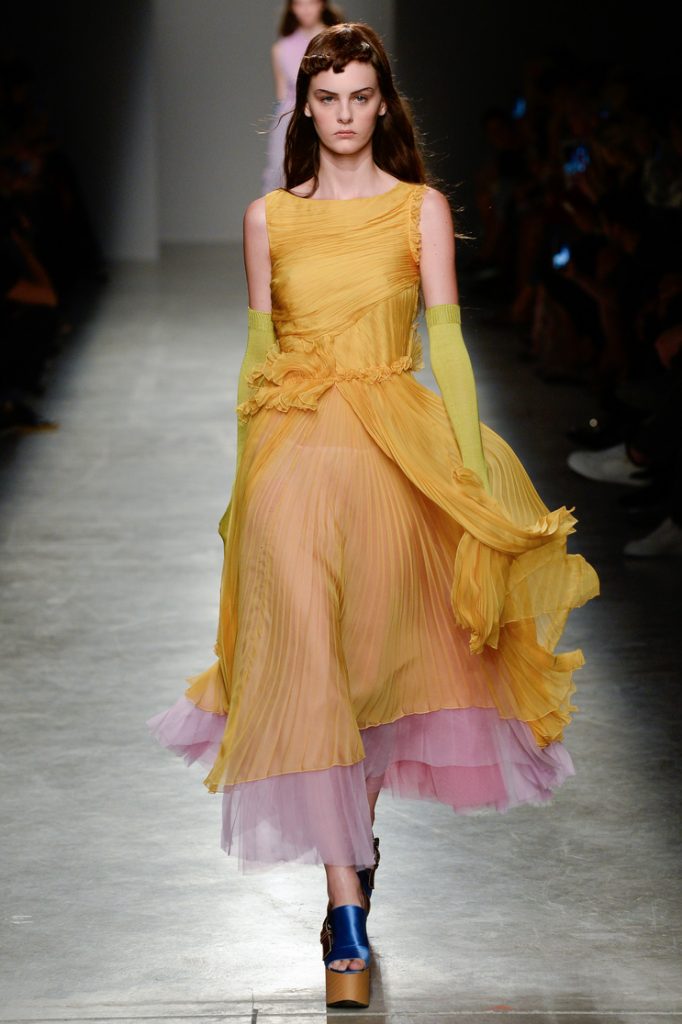 Rochas
And tea rose calms down the electricity of chartreuse yellow.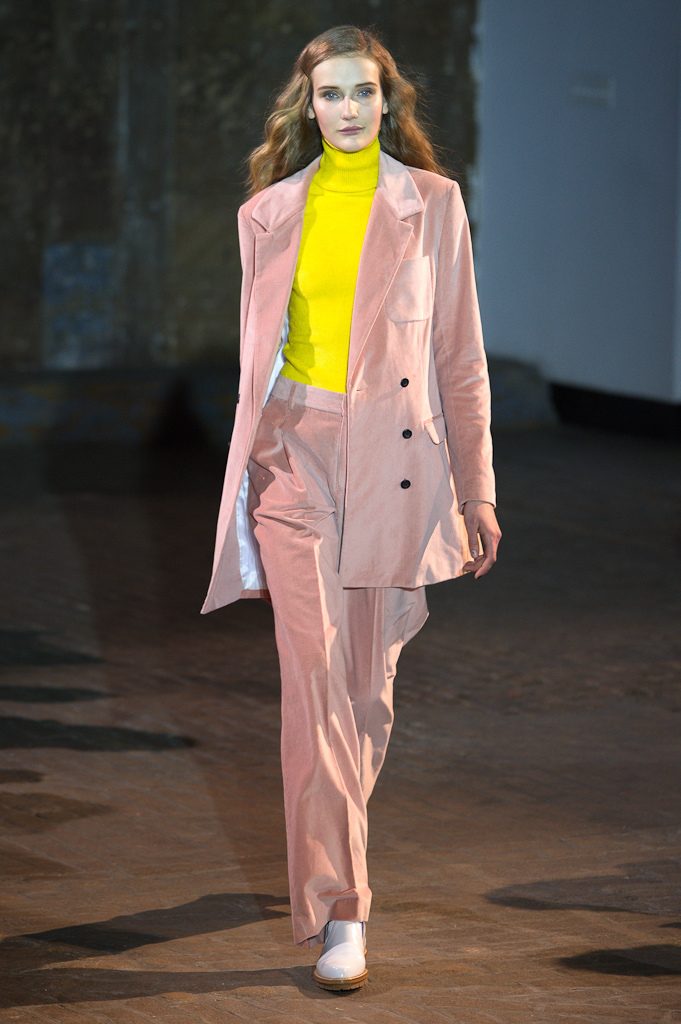 Creatures of comfort
4. Greenish-yellow
That may sound strange to create a category to this very specific color but it has been seen a lot on the latest runways AND it has the funniest french translation : caca d'oie which literally means "goose shit".
Quite unlikely, rose pink create a fresh contrast with this color.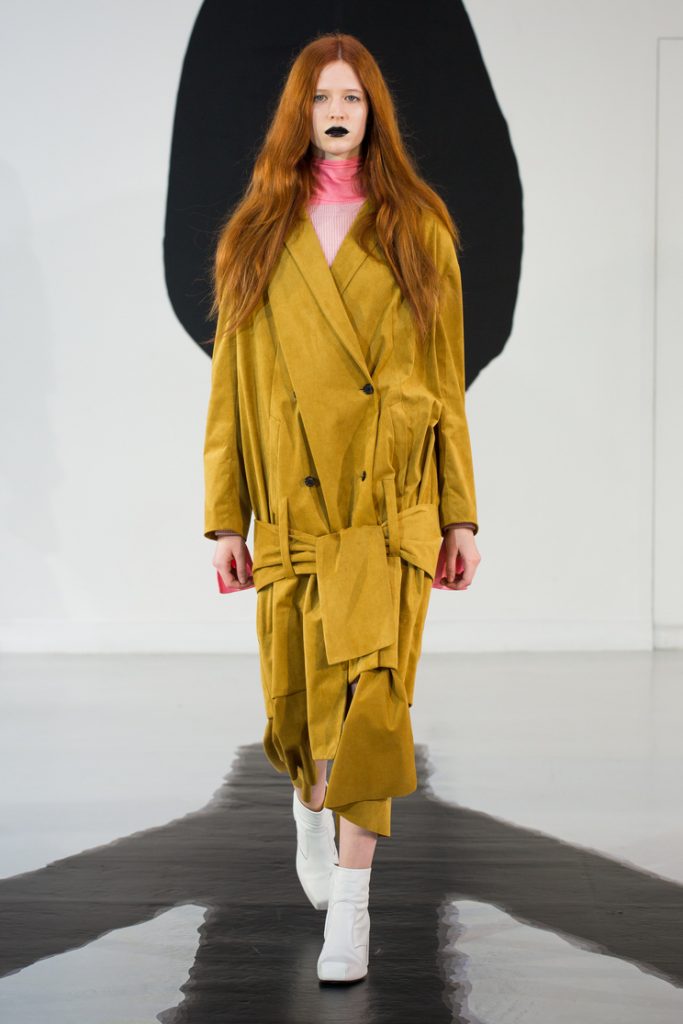 Aalto
And salmon yellow makes it look refined.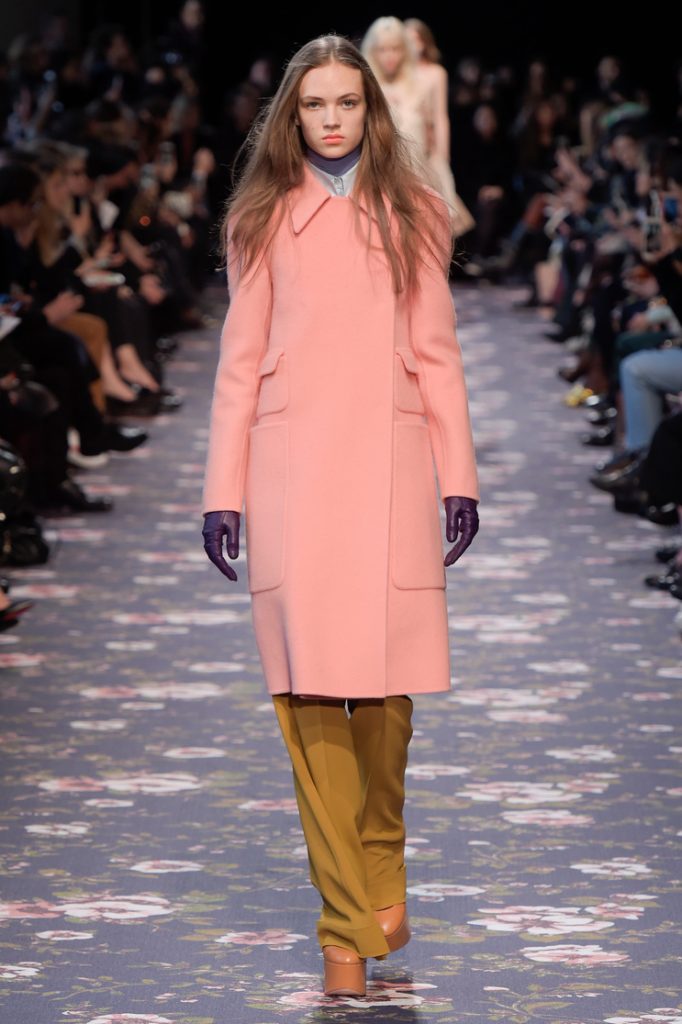 Rochas
5. Khaki
Thulian pink adds femininity to those camouflage shades.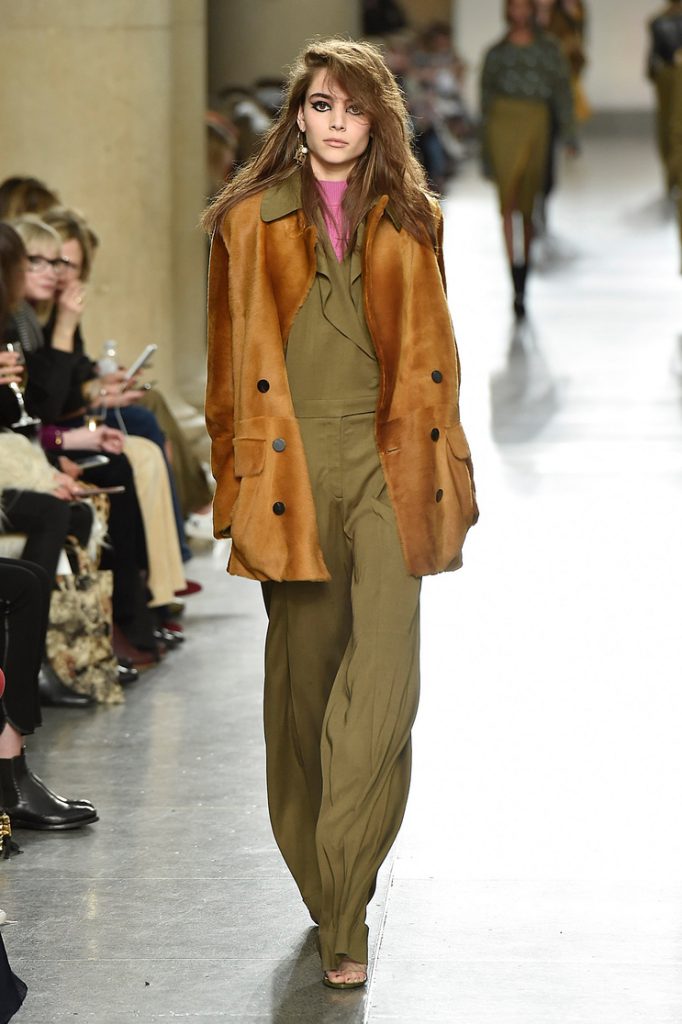 Topshop unique
6. Turquoise
In between blue and green, turquoise is a great complement to pink.
Beware though, if you wear equal amounts of bright pink and turquoise you may look like a real life barbie. If you are not Issey Miyake, I recommend you to choose one of those to be the dominant color.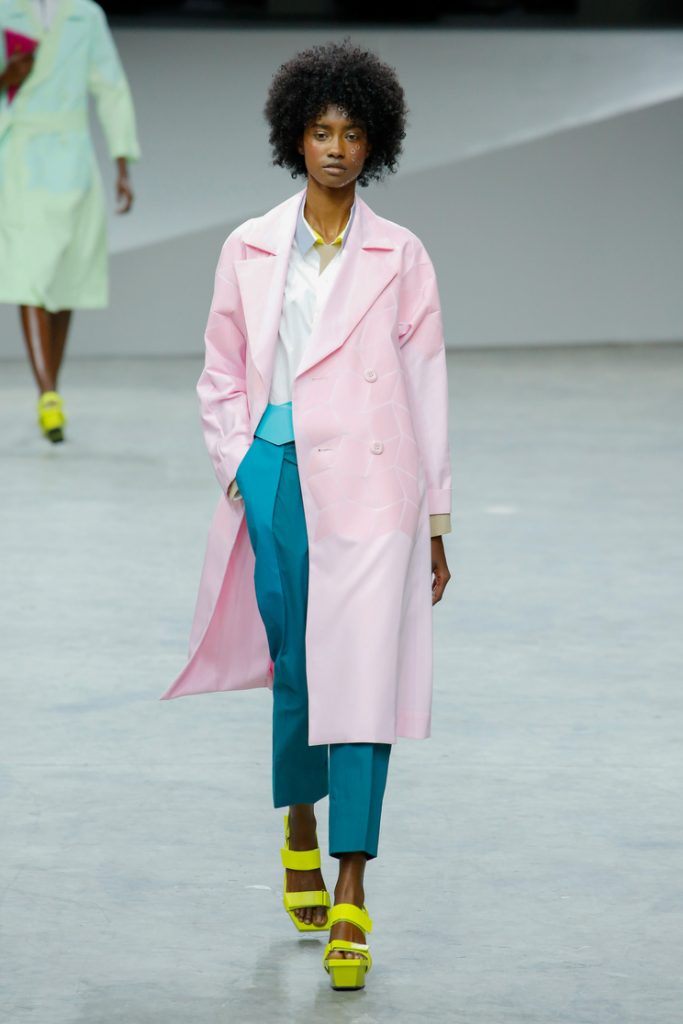 Issey Miyake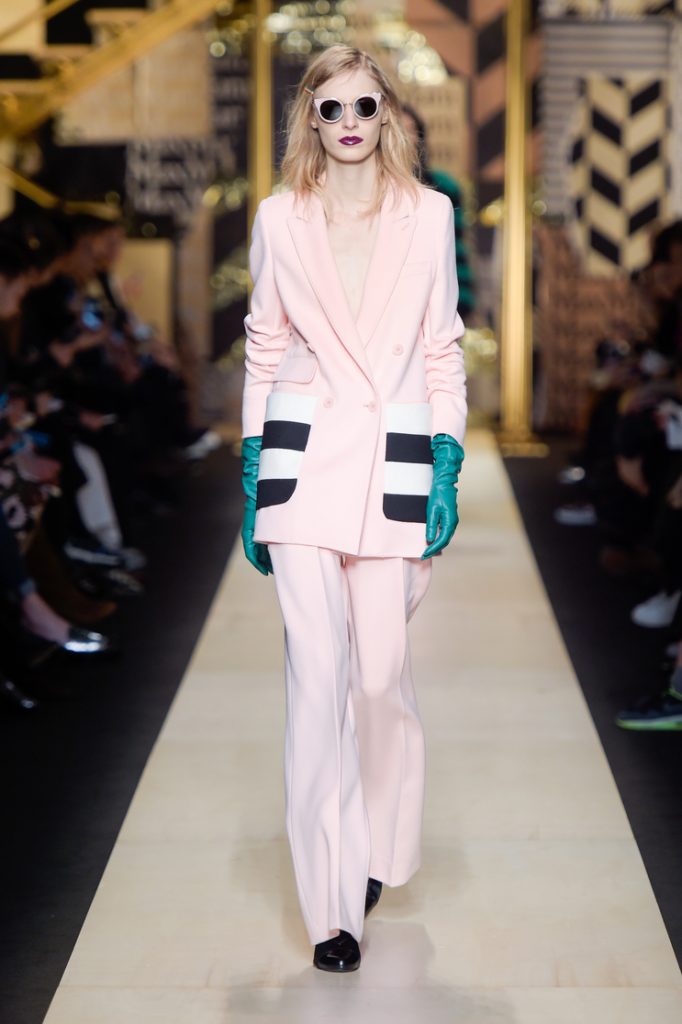 Max Mara
7. Blues
This super classic mix wasn't used a lot in the latest shows.
To be stylish, I recommend that, if one of the colors is very bright, the second shall be pale or dark in order to balance.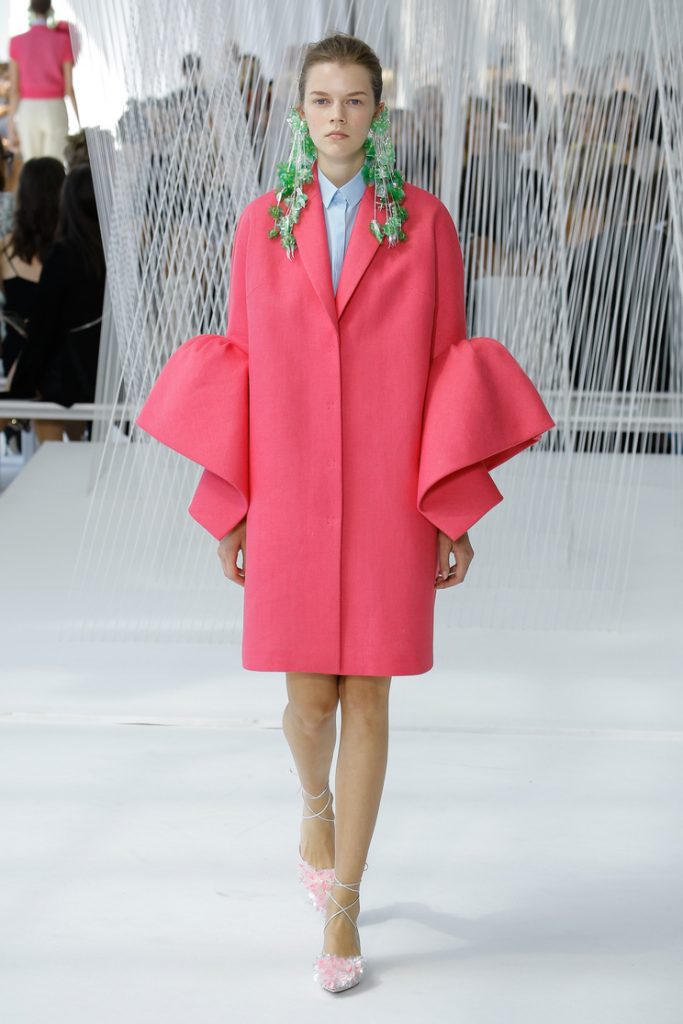 Delpozo (and yes the green is also amazing in this mix)
8. Red
A bright red lighten soft pinks.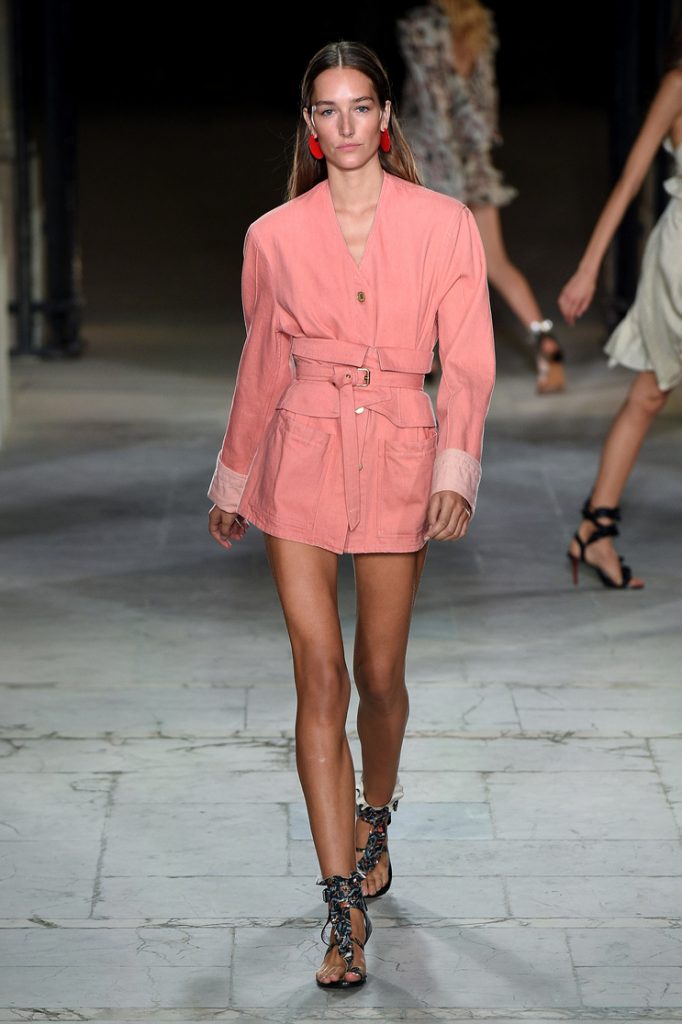 Isabel Marant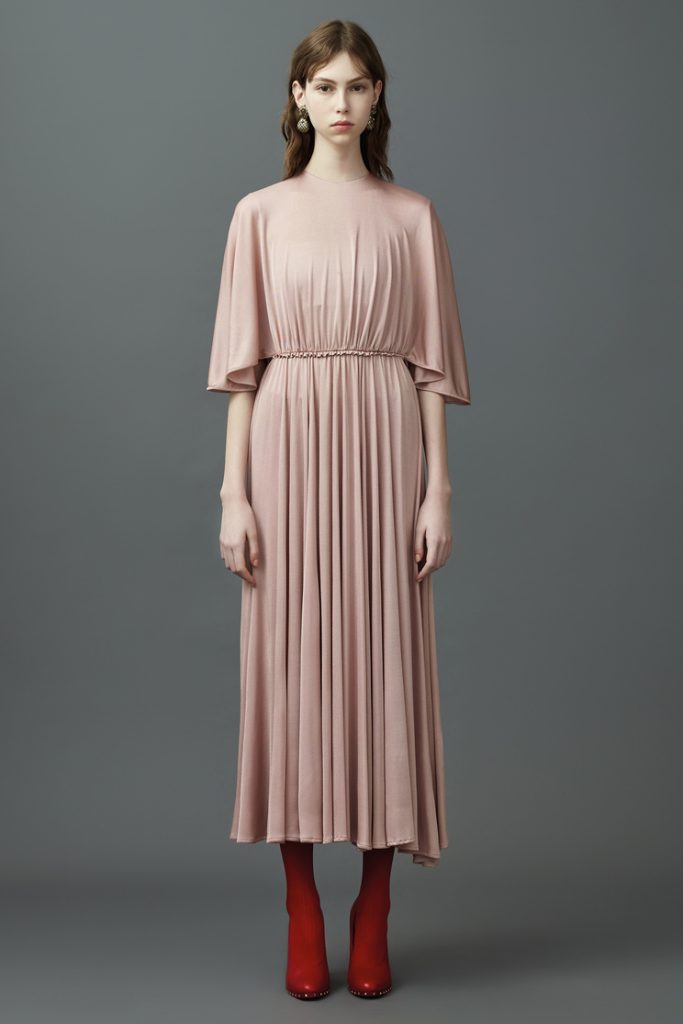 Valentino
Think of burgundy, just as beautiful and more sultry.
9. Purples
Choosing dark purple will make you ressemble a gentlewoman rather than a polly pocket.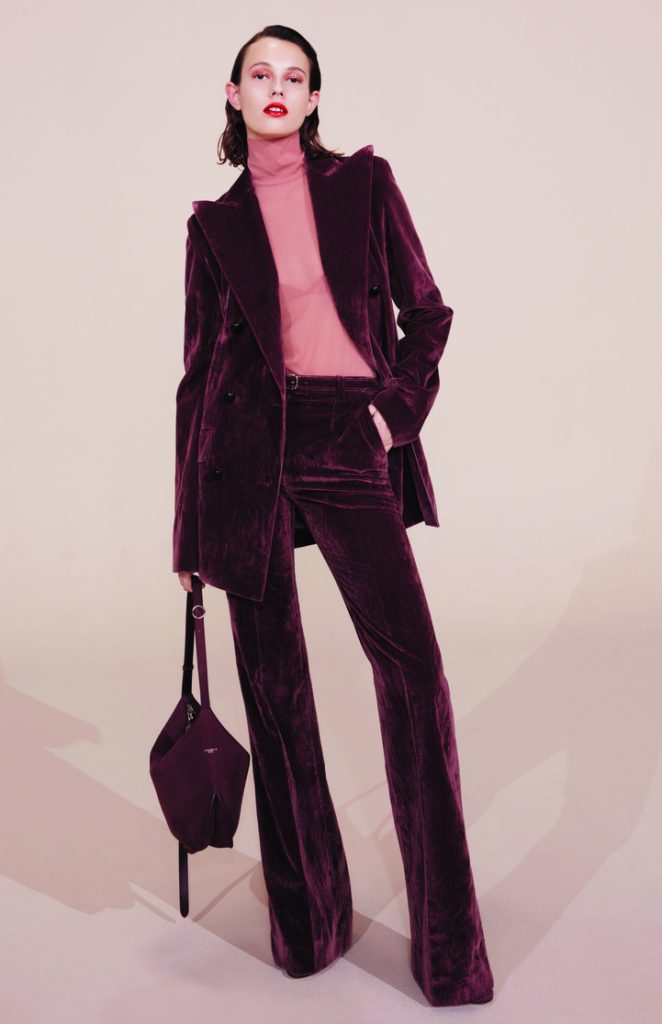 Nina Ricci
When you go for pale, greyish shades, you obtain a somewhat evanescent style.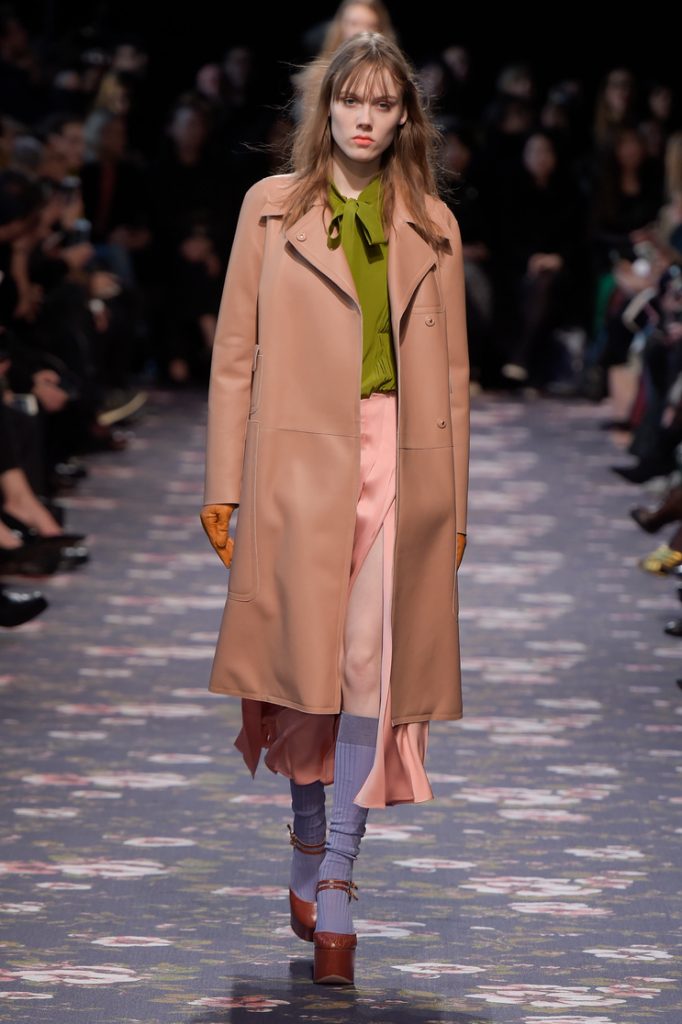 Rochas (focus on the socks and skirt then admire the perfect overall mix)
10. Noir
Black and pink can create a color clash that lacks some subtlety.
I often recommend my clients to avoid wearing some "summery pink top" with their winter office pants.
Yet if the fabric of the pink is rich like velvet, cashmere, wool or silk, this is a very nice mix.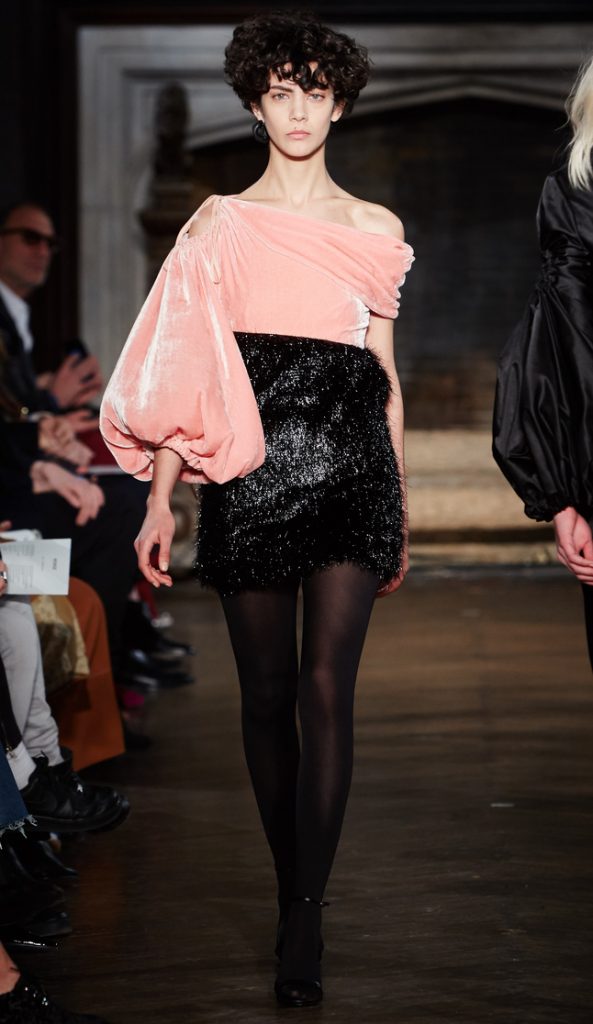 Monse
11. Brown
Brown and pink look delicious together, just like a chocolate cake with a raspberry topping.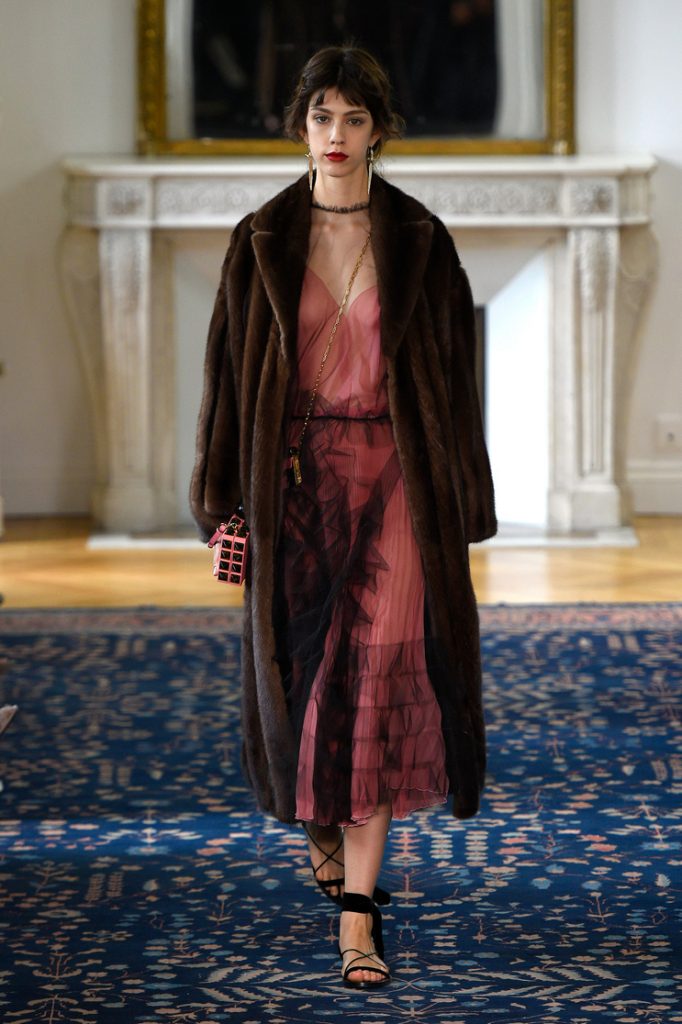 Valentino
12. Pinks
We have just seen that there were so many shades of pinks…that you could mix in just one outfit.
The key is to remain subtle.
Paul Smith
III/ Make pink unexpected
We tend to use pink for feminine or girly styles.
Yet, when worn with androgynous clothes and rock hair, it gains attitude.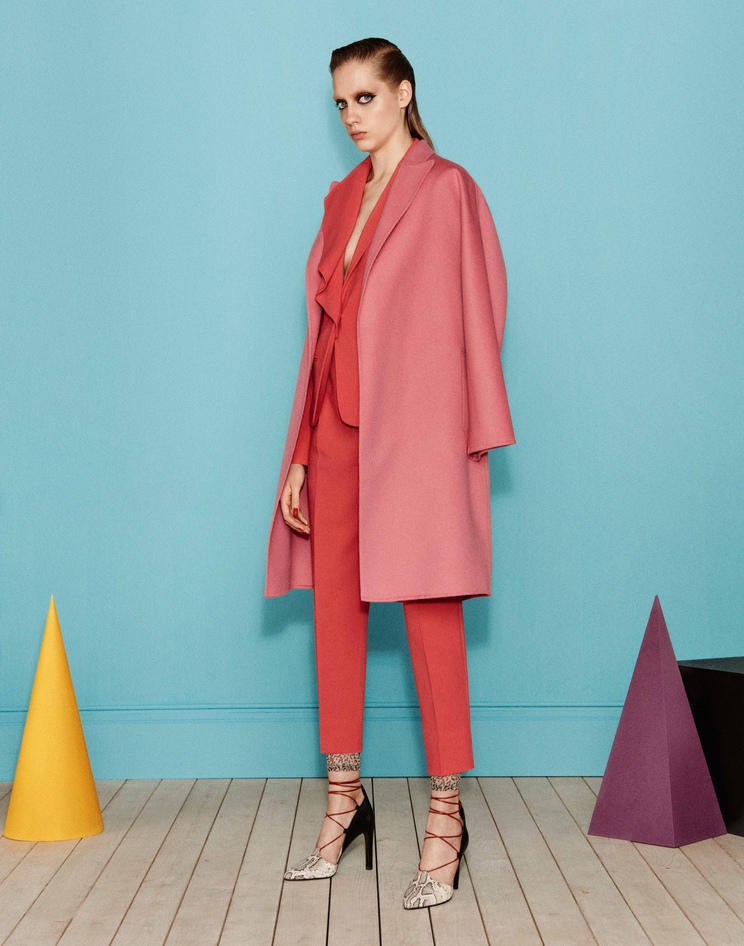 Max Mara
You can inspire from all the above outfit to make your pink look unexpected.
Pink shopping
Baby doll minimalist nude pink dress + bottines noires rock
And you? How do you wear pink? 
Cover collage: Unknown, Paul Smith