Trousers to wear in summer
When thinking of summer one spontaneously thinks dresses, skirts and shorts.
What about wearing summer trousers?
They are so chic and can feel as light as the if you choose them right.
Plus they avoid any stickiness in the innertights and that's another (less glam) benefit.
I/ What fabric for summer pants?
Cottons, linen and silk are beautiful light and breezy materials.
Very light denims are an option!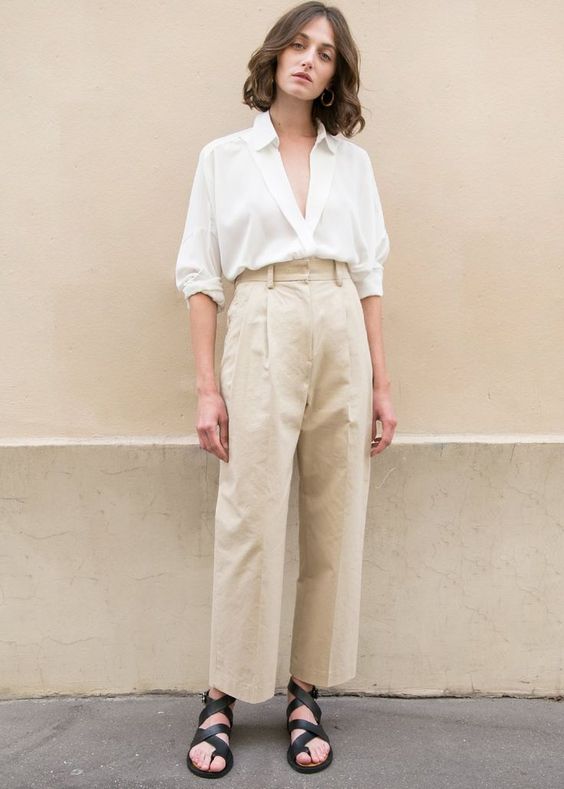 The Frankie shop has lots of cotton trousers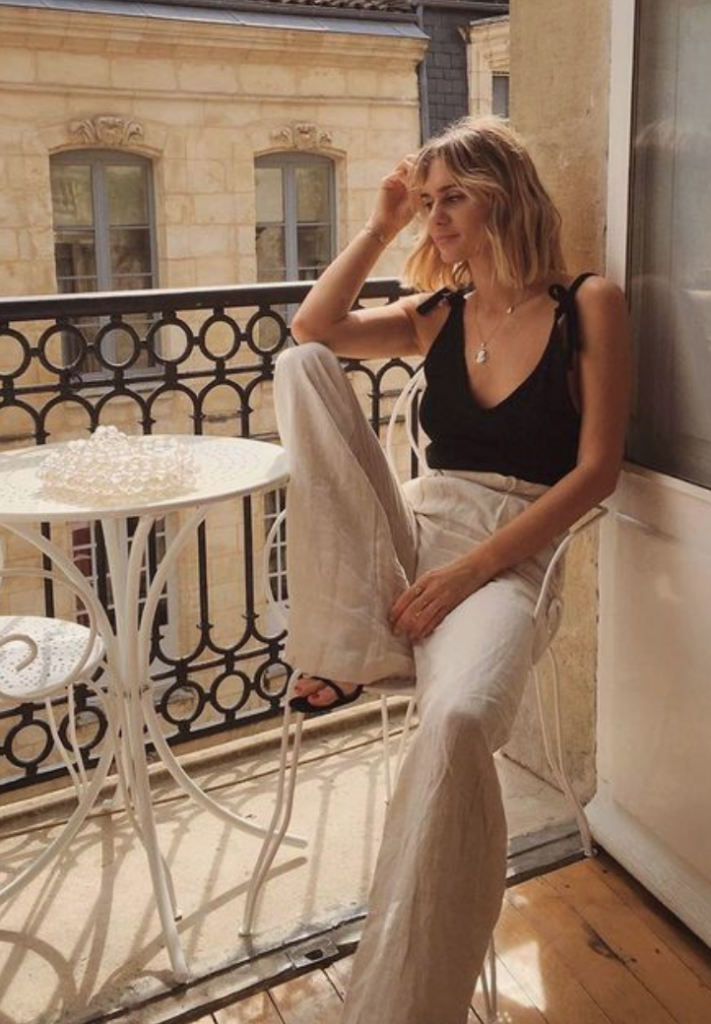 Adenorah wearing linen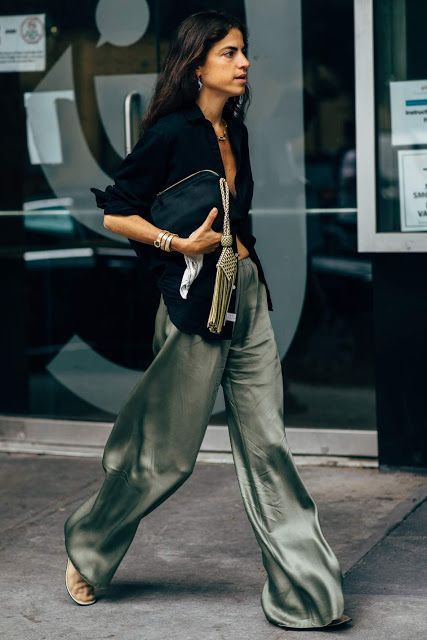 Leandra Medine wearing silk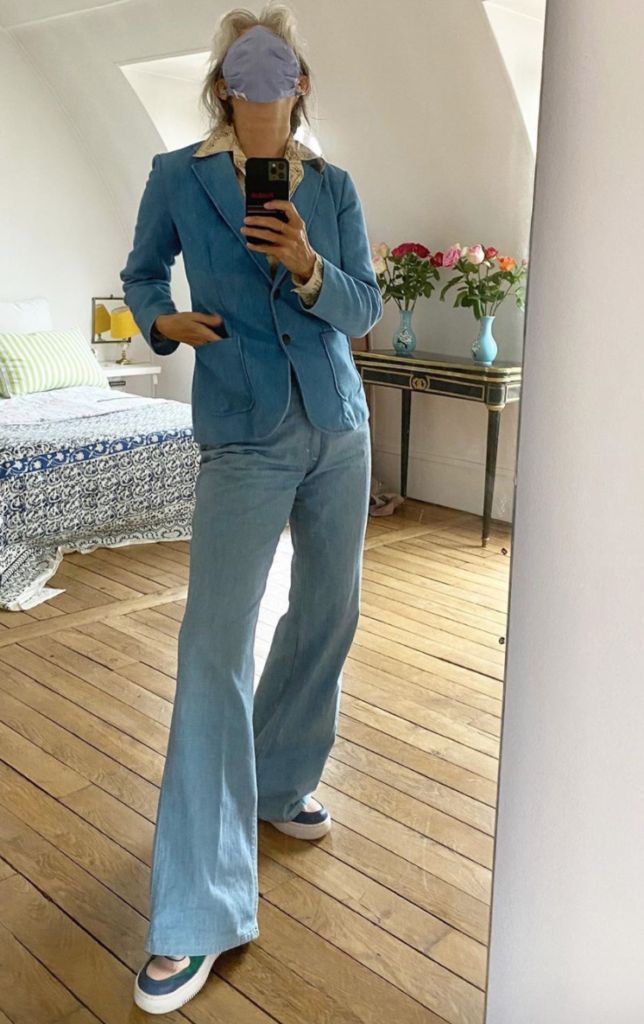 Sophie Fontanel wearing light jeans
II/ The shape 
The looser the breezier…BUT you can cinch the waist even with oversize pants!
The cinching may be incorporated in the design, or just add a belt.
If the pants are loose, you may contrast by wearing a tight top tucked in.
But a belted loose top works just as well.
The trousers may be cropped or full length… for now just under the knee is not back in style yet (you know what I mean? Like the hiking cargo pants lengths?)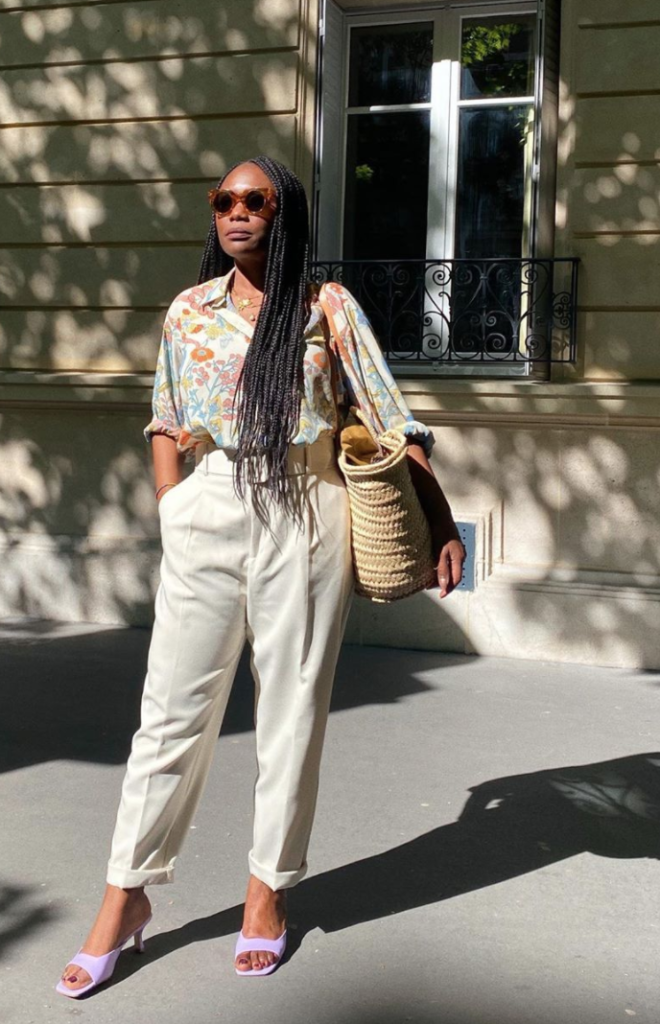 Rolled up carrot pants with a shape (no belt) on Franny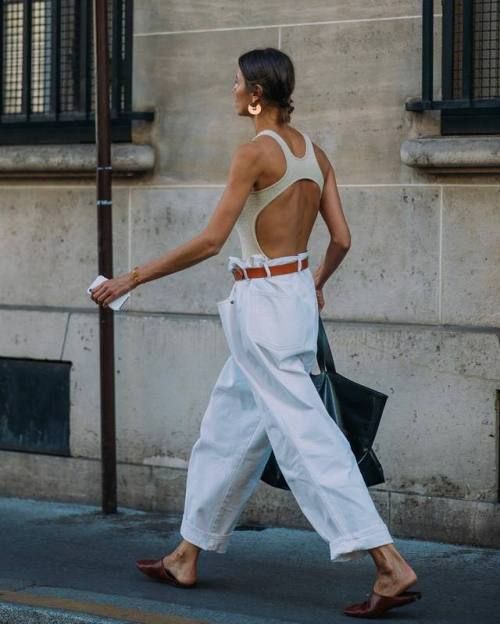 Oversized rolled up cotton pants belted paper bag style with skin tight top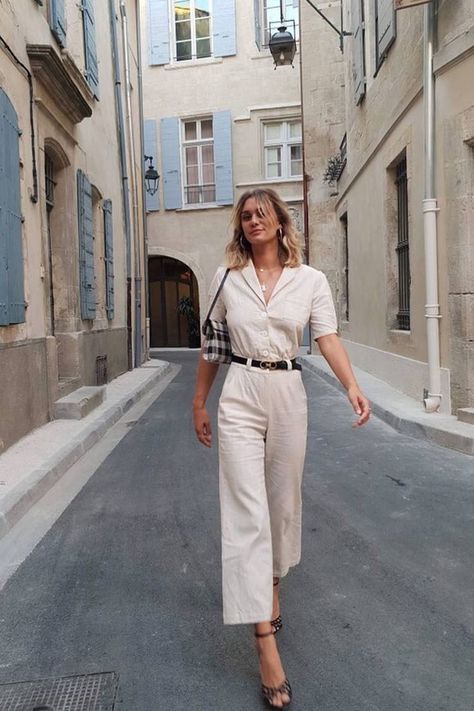 Already cropped with a belt on Adenorah
III/ Colors and prints
Light colors are obvious favorite as they keep you fresh.
Neutrals like whites, off whites, beige and camels are ideal in summer time.
But why not also have fun with prints and shades?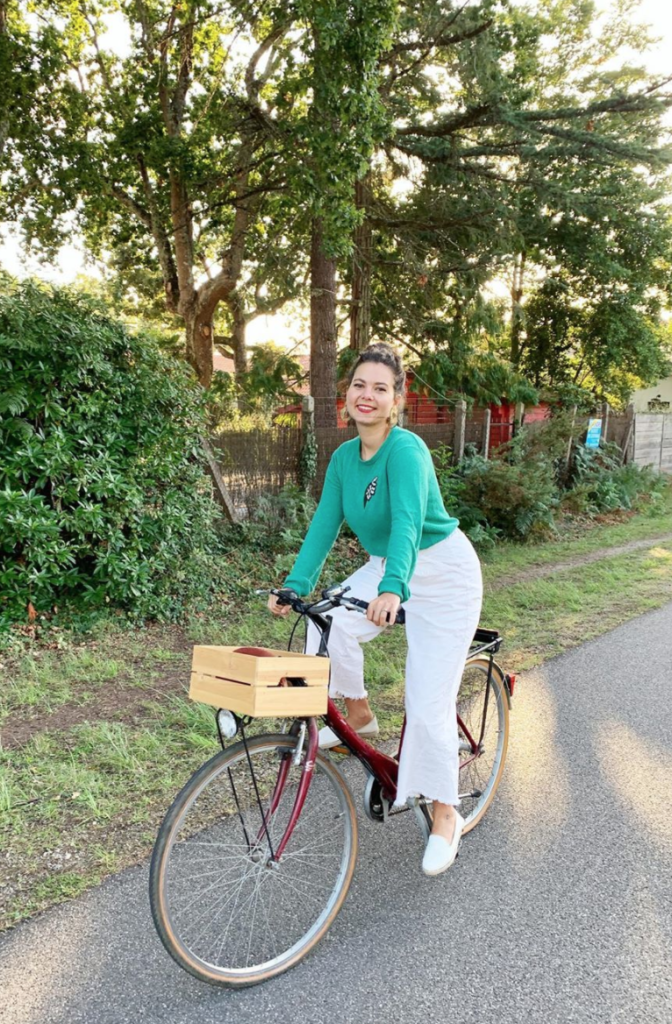 Whites are super versatile. Here on Juliette Kitsch.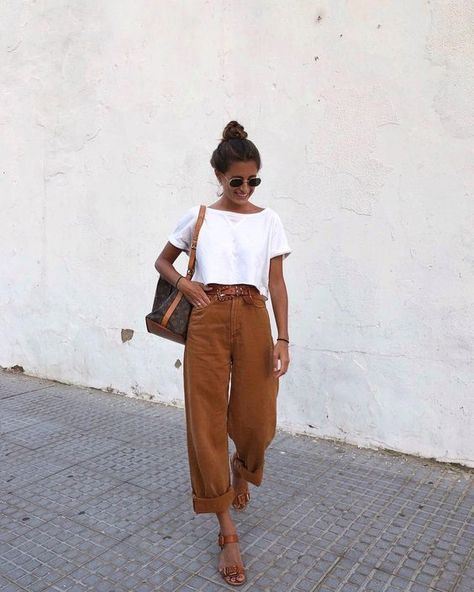 But warmer shades will get less dirty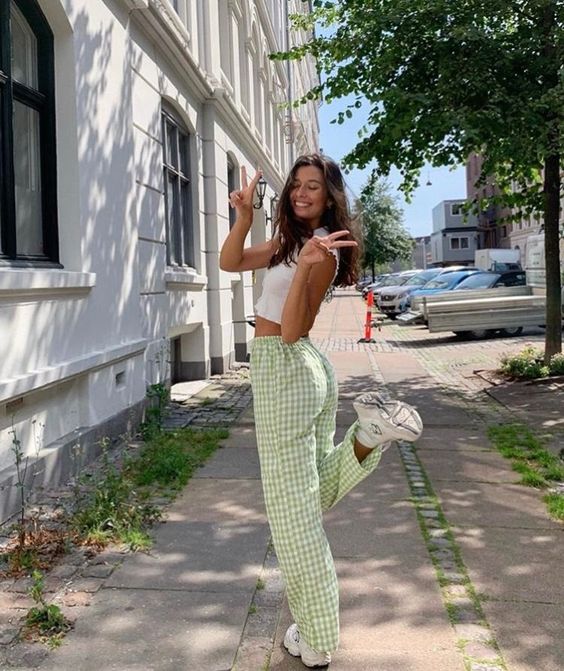 Loving fresh prints!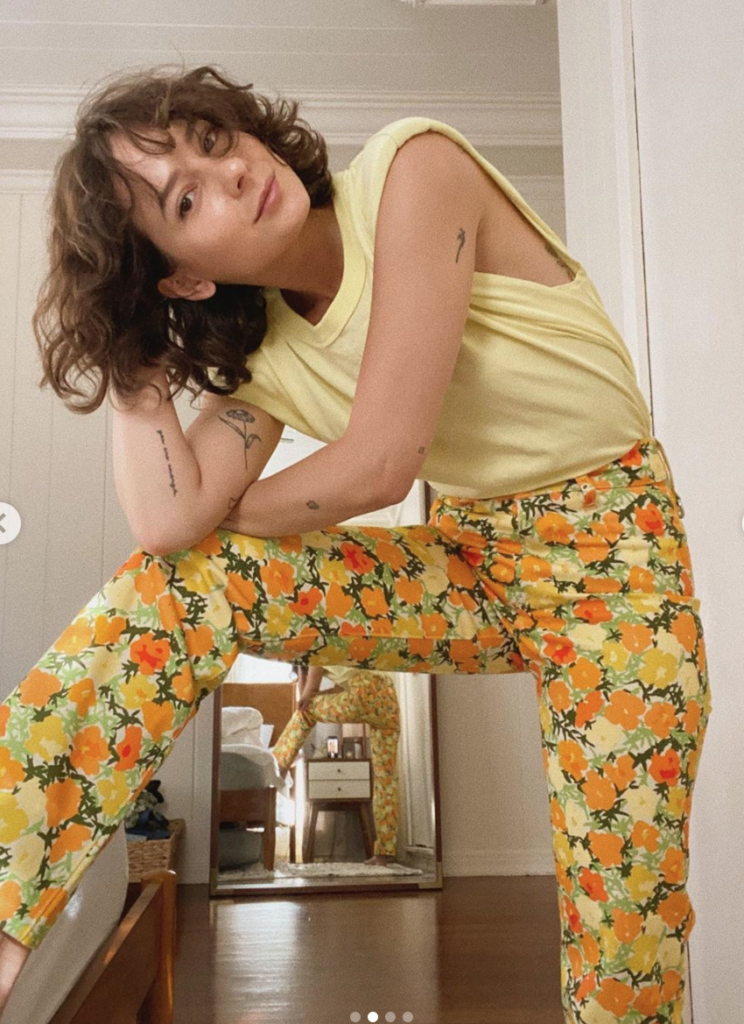 Alyssa in the city whose floral pants that feel like a Van Gogh painting I want to steal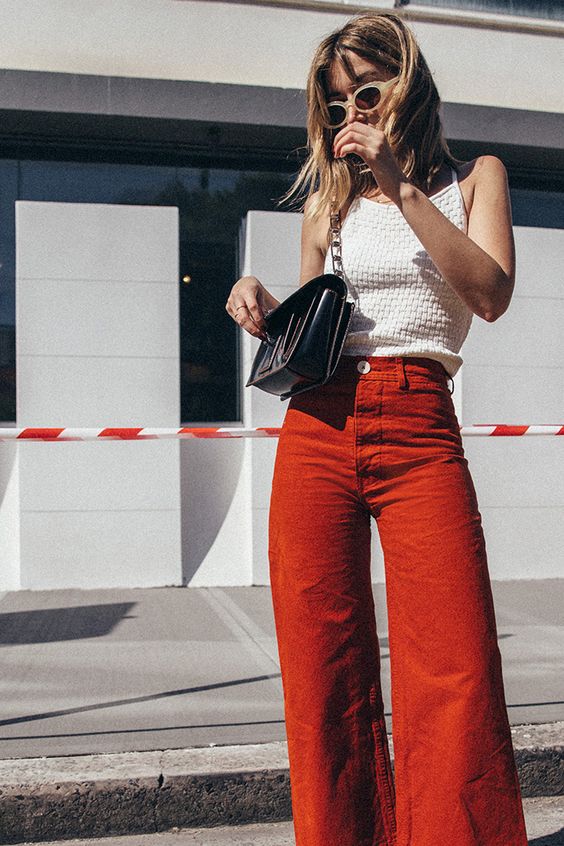 A gorgeous red can elevate an outfit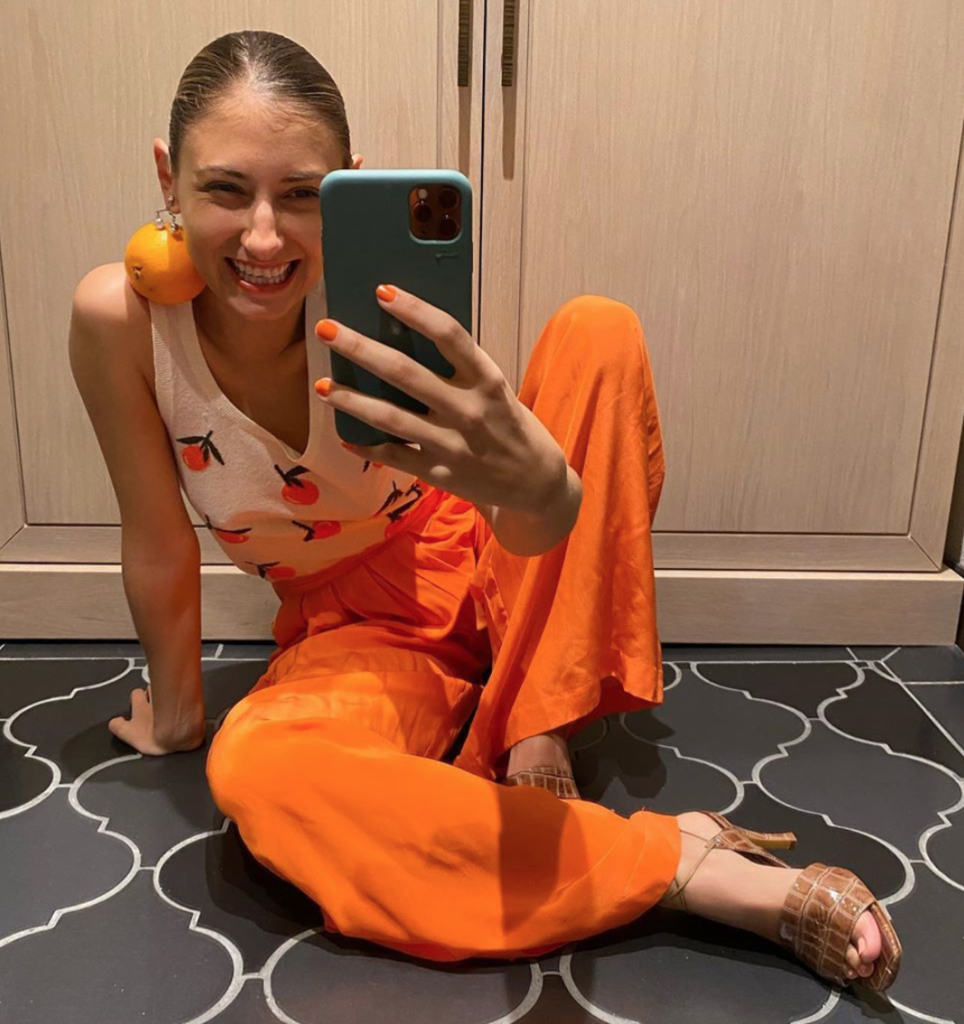 Or a vitamin loaded orange like on Jenny Walton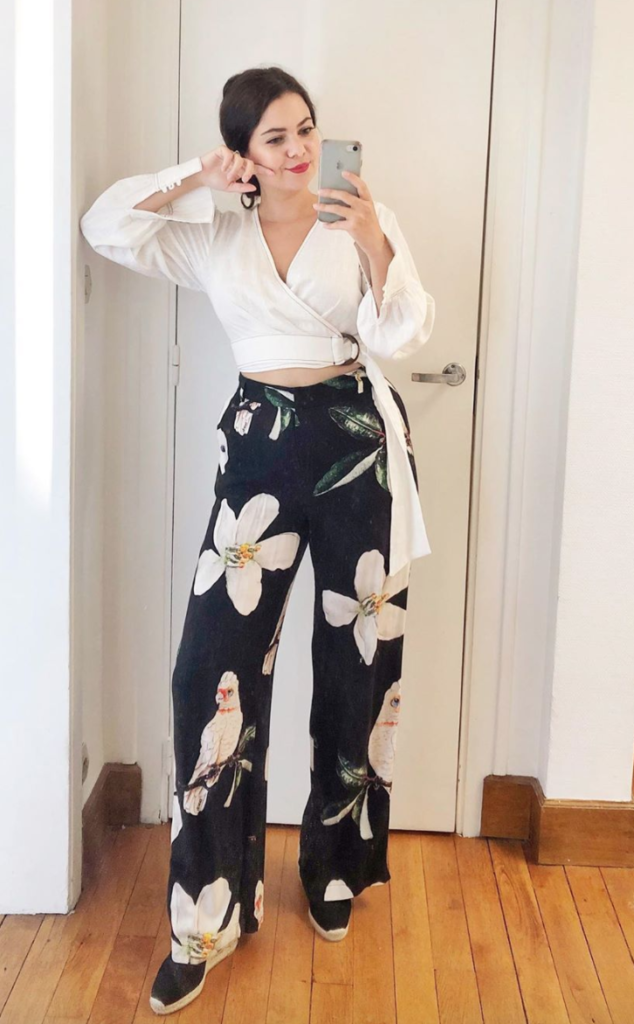 Or a fancy floral print like on Juliette Kitsch
IV/ What to wear with? 
We already covered the belt topic in the shape paragraph.
Regarding accessories such as sunglasses, jewels and bags: be creative and have fun!
I will speak only about tops and shoes.
A/ What top with "large" summer pants?
For tops you can choose to contrast the width of the pants with a tight top, to go loose and then cinch at the waist… or go all wide (be careful to still create some definition in the style with this last one by keeping some structure in the shapes).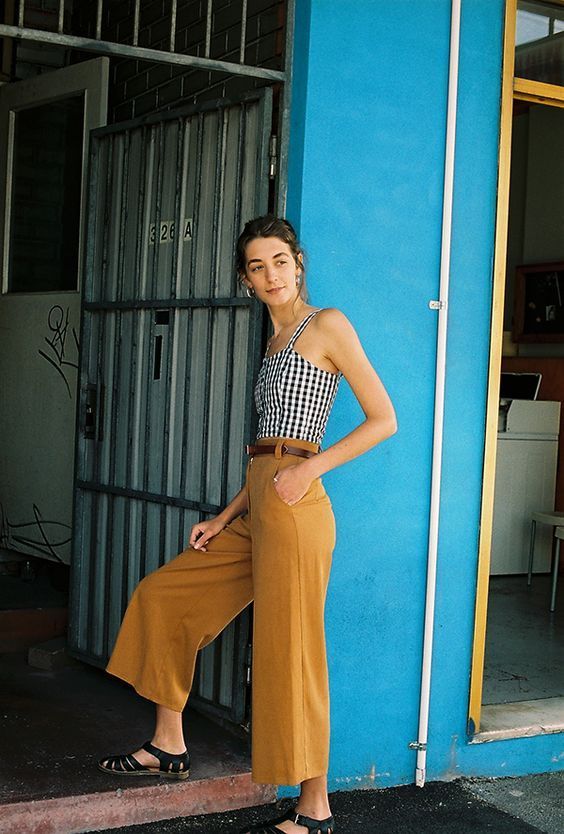 A tucked in skin tight top is an easy choice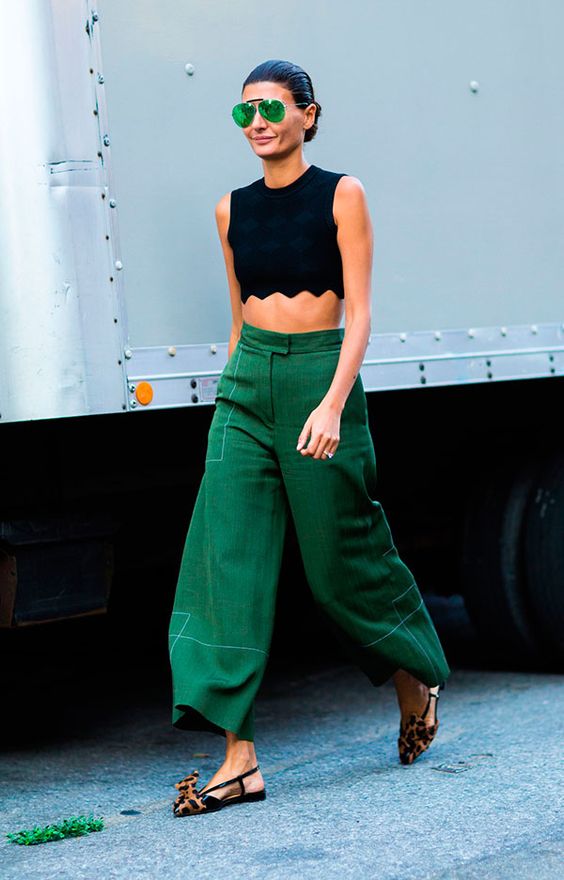 A skin tight top… that is also cropped on Giovanna Battaglia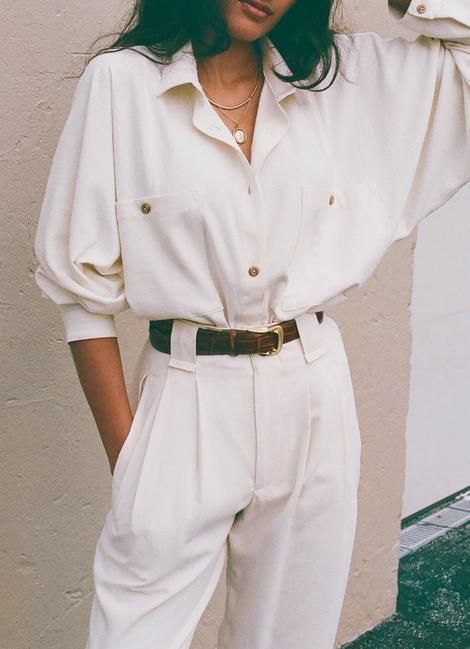 A loose shirt… and the belt that creates the cinching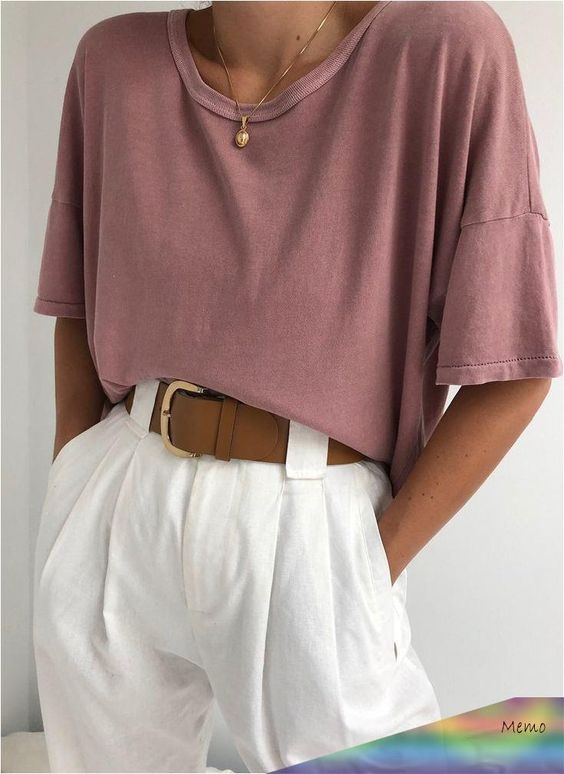 Same technique with loose tee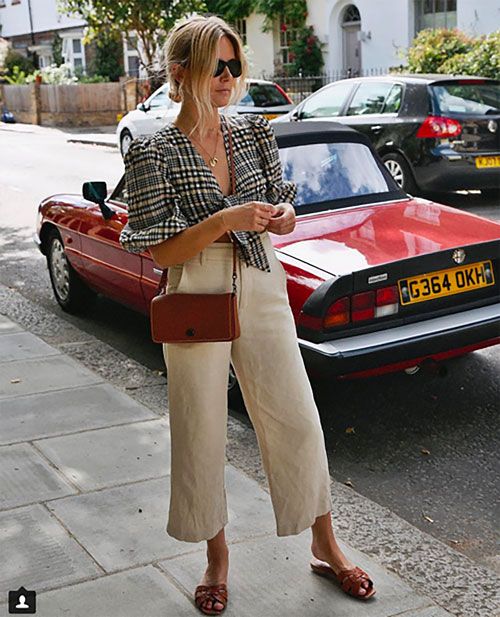 Tying your shirt will both crop and cinch it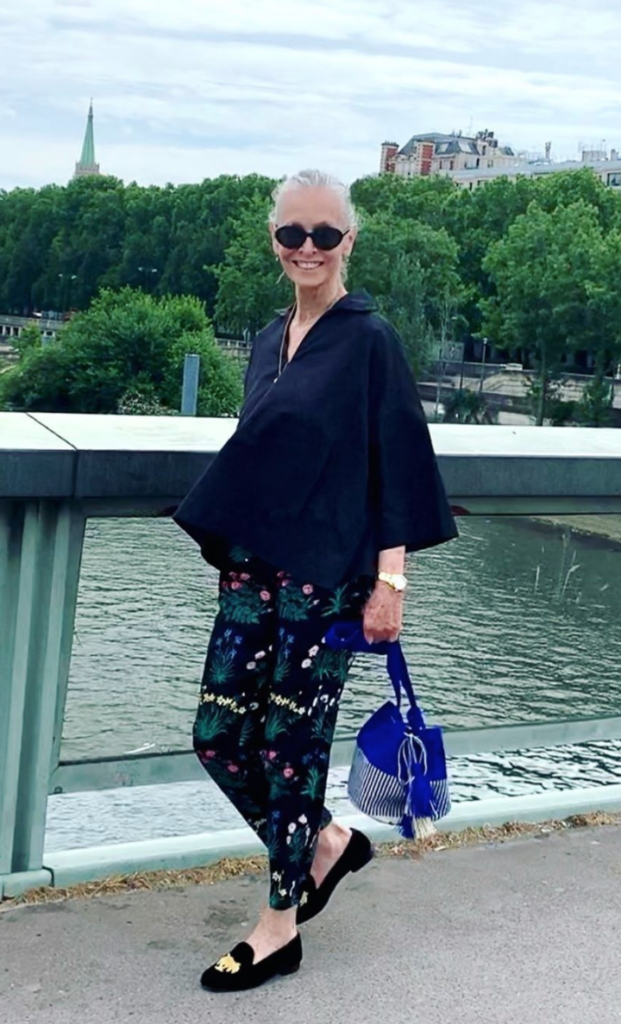 All wide and chic on Linda
B/ What shoes to wear with? 
Well you can refer to my article about summer shoes
Yet since I am kind, I add more inspos there.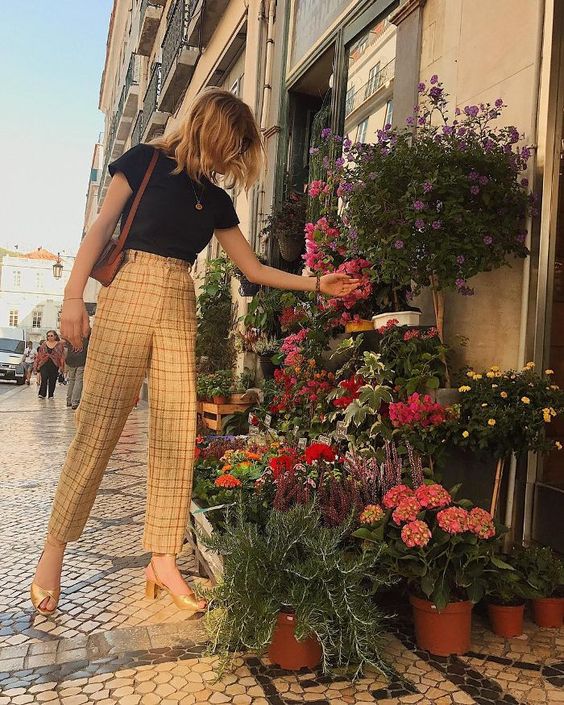 Small heels are always cute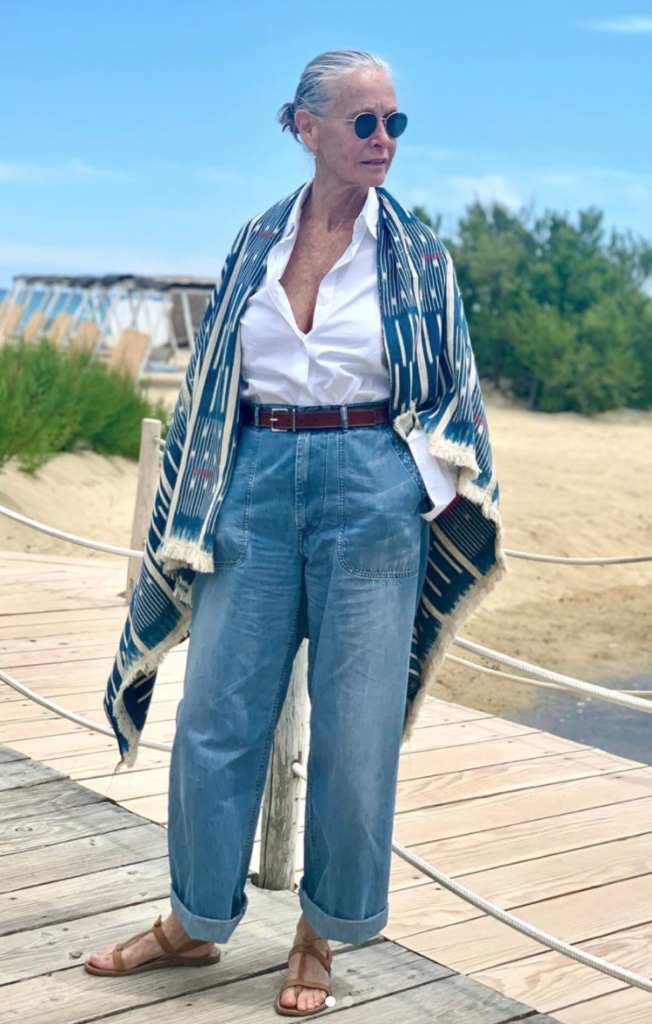 So are flat sandals (here on Linda)
Voilà! And you? Do you wear trousers in summer?
Bises de Paris,
Aloïs