What comfy shoes to wear in summer?
Yesterday my friend Lan Anh and I were discussing the hot topic of summer shoes (amongst talking global warming action, hiking in the woods and problematic police, we are clever girls who ALSO discuss shoes).
ANYWAYS, we both are walking A LOT in our Parisian lives.
She decided to stop wearing heels while I prefer to keep some heights to my outfits.
What we both agree on is that summer shoes have to be both walkable and breathable otherwise it's a no go.
Here is my selection for both flats and high shoe lovers.
I/ Flat summer shoes
A/ Thin flat sandals
The type a Greek goddess would wear you see?
a. How to choose them
I like the ones with thin straps that disappear on the feet.
Either in nude color for total camouflage or something contrasting for a graphic result.
If you go for thicker straps, I recommend to avoid them around the ankle as I thought it flatters no human being (my opinion).
b. How to wear?
With the mini, midi, and long dresses/skirts. And with cropped pants. Charming with large fluid pants and ripped washed out jeans.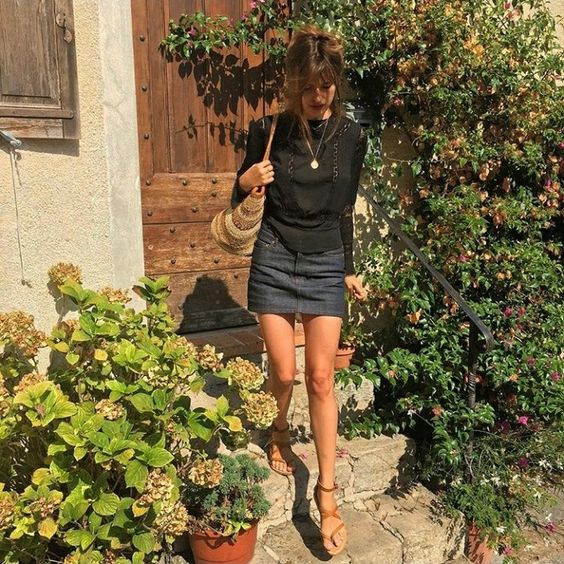 The perfect camouflage versatile sandals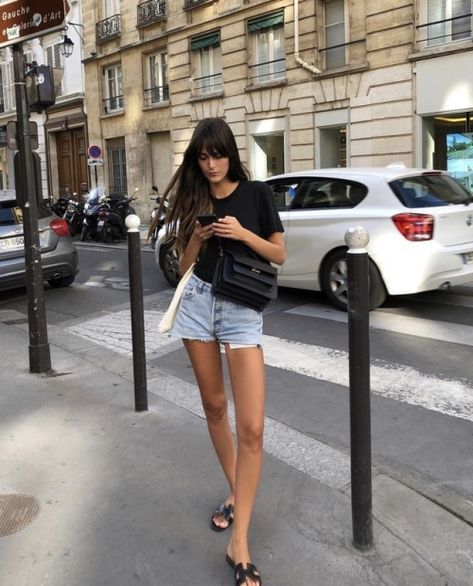 The iconic Hermès mules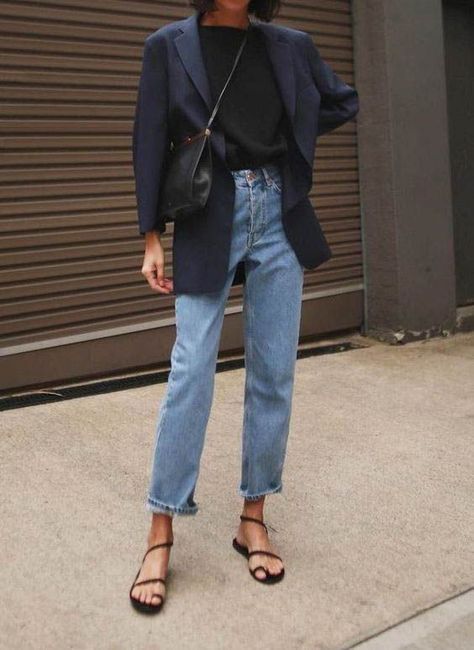 Graphic lines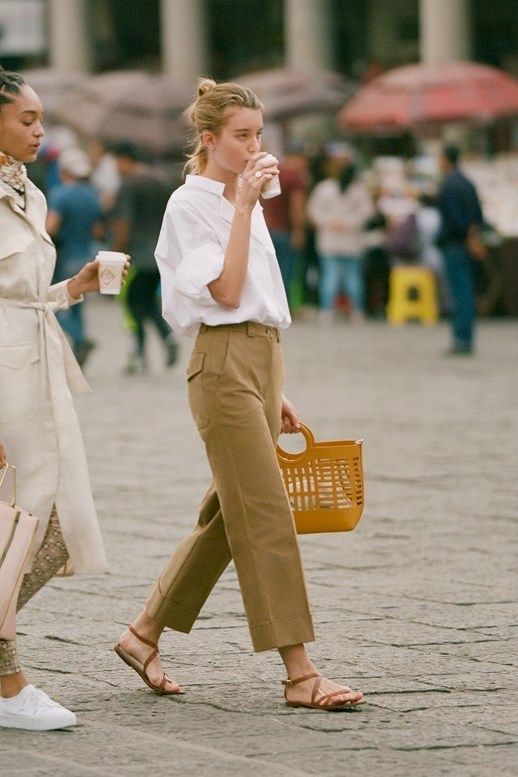 With wide pants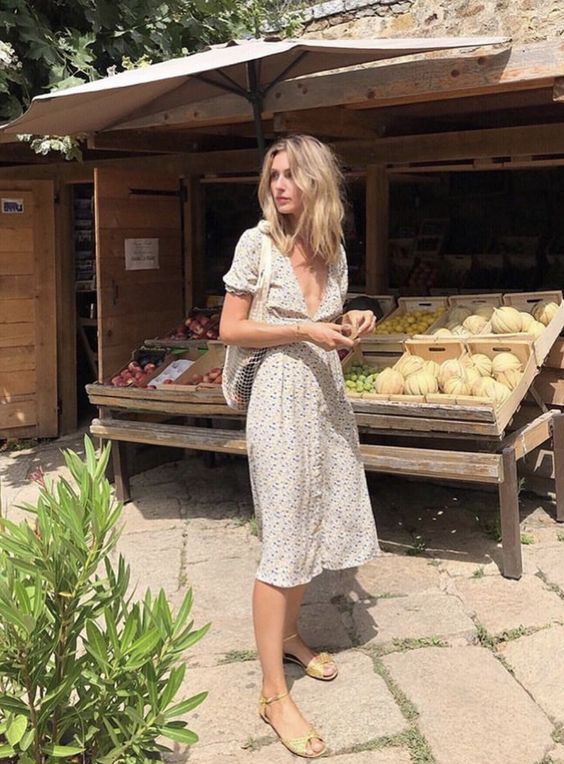 With midi lengths, colors close to the skin are recommended in order not to visually "cut" your leg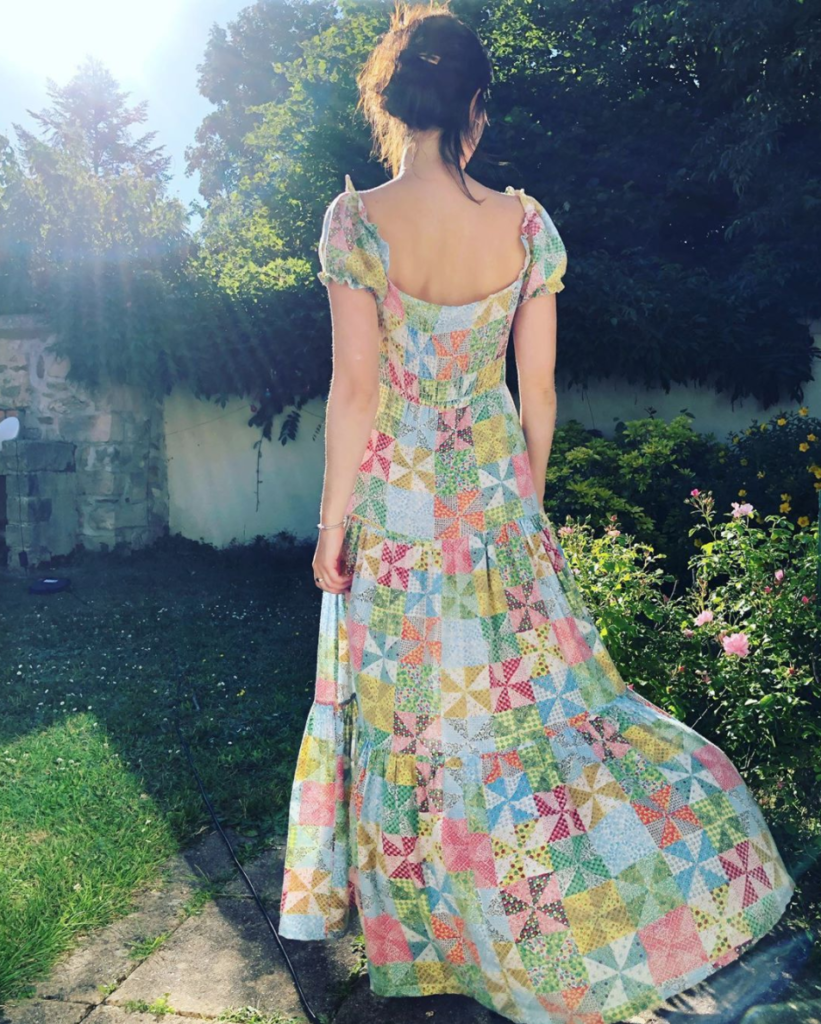 With super long, flat sandals are the best option for me 
c. Ma sélection
Saint Laurent tribute mules or Hermès mules: luxe forever
B/ Thick flat sandals
Birks, hiking like sandals, grunge flatforms… those kinds.
Cool but less delicate.
But comfy! And with style
a. How to choose them
Make sure they do not look orthopedic.
Or stylish orthopedic. Be the judge.
b. How to wear them.
Cropped pants again. But also mini sexy shorts and romantic fluid dresses and skirts to break the sexiness.
Any length works but can cause a "heavy calves effect" with midi length.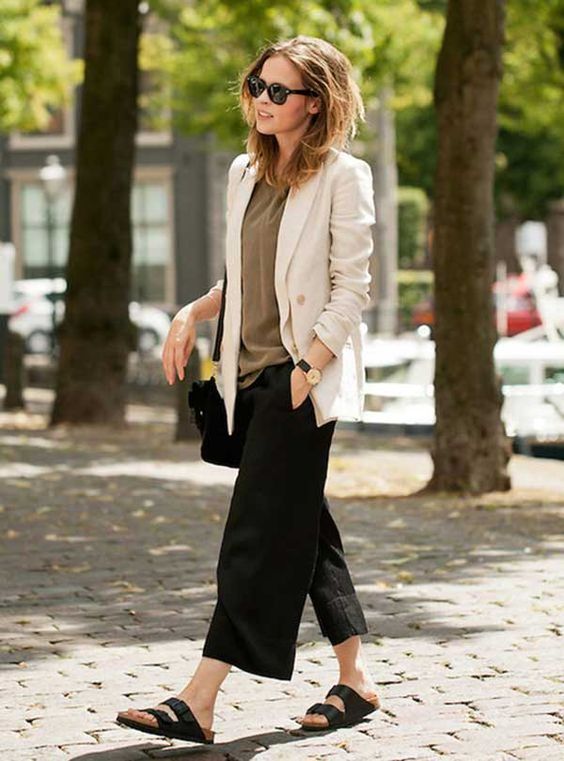 Casual chic perfection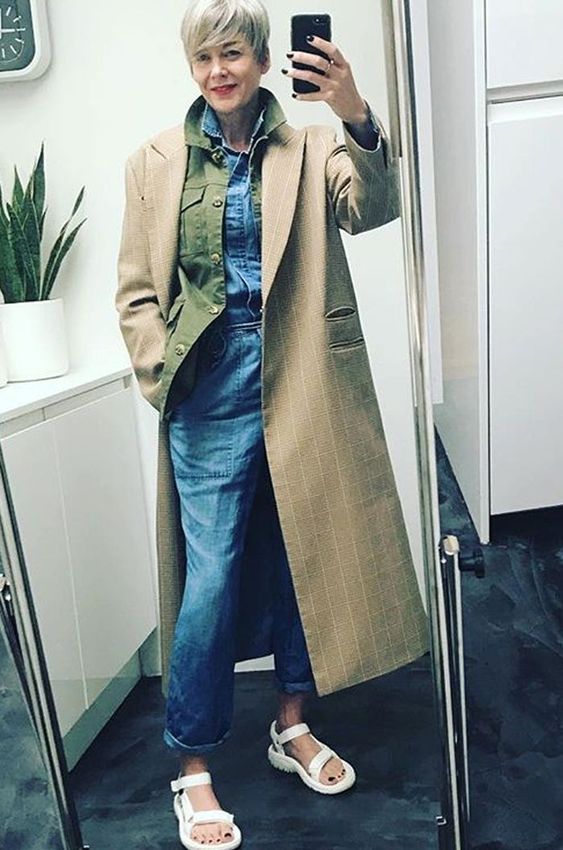 Fashion journalist type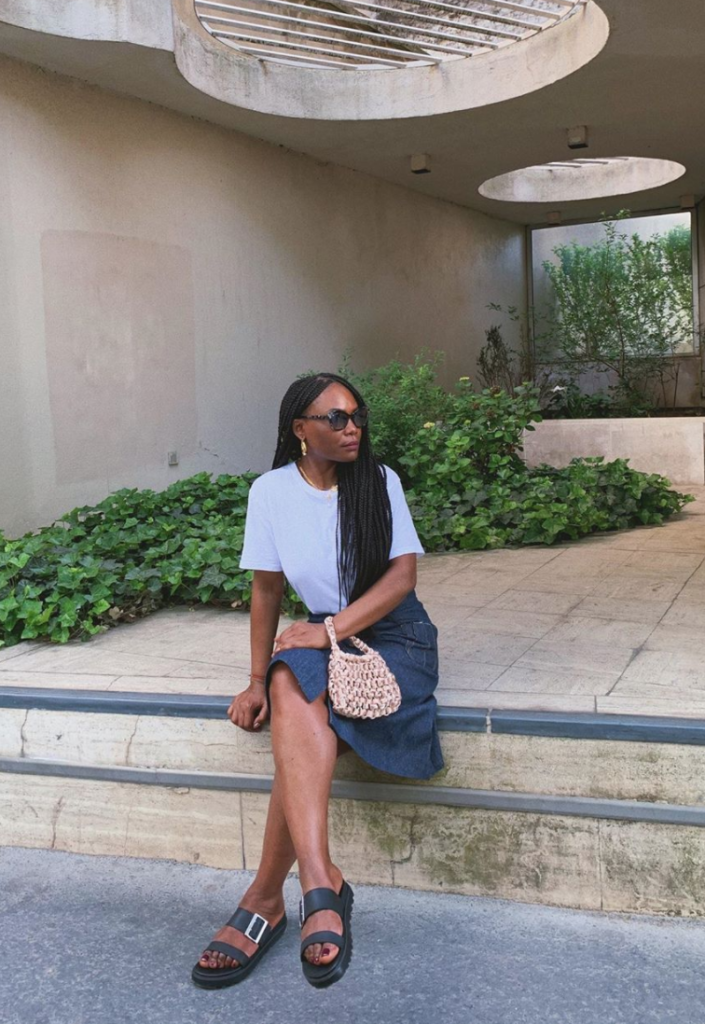 Franny, mixing elegant basics and kind of grunge sandals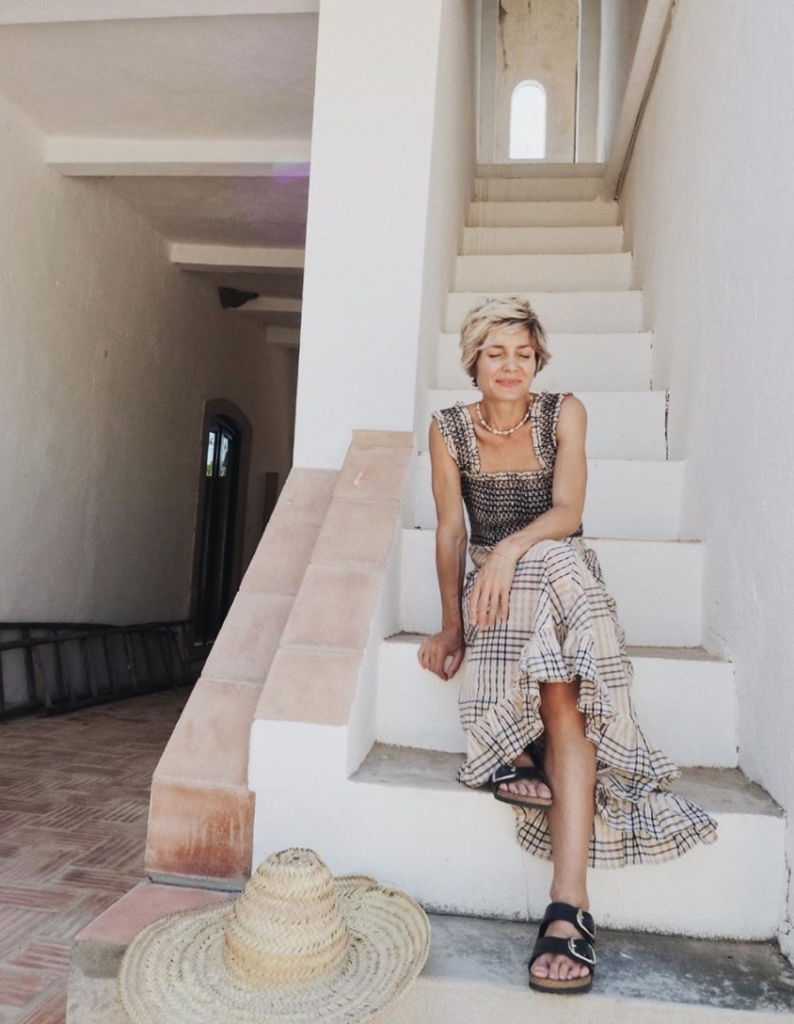 Stylonnylon looking cool in a romantic dress
c. My selection
Teva multicolored : typical ugly cool
C/ Ballet flats
Are making their big come back this year.
Well if you read my article about them, you know that, for technical issues, I only wear the slingback types.
Ballet flats are tricky and look better with tiny ankle if you show ankle, with tiny calves if you show calves, with tiny legs if you wear something really short.
a. How to choose them.
Thin are my favorites!
But you can also choose something more rigid and bourgeois like Inès de la Fressange's favorites Roger Vivier.
b. How to wear them
Cropped pants and shorts are my favorite options to keep a cool attitude. But you can make them work with skirts and dresses too… beware of the "too sweet look" if that's not your jam.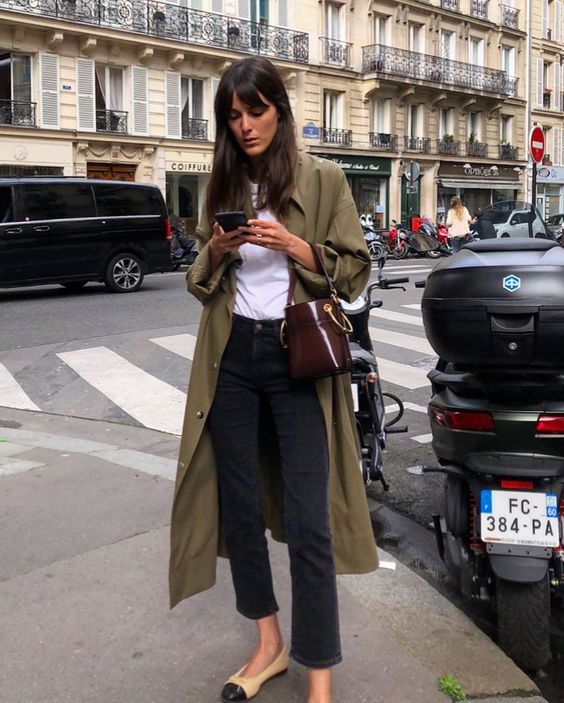 Leia Sfez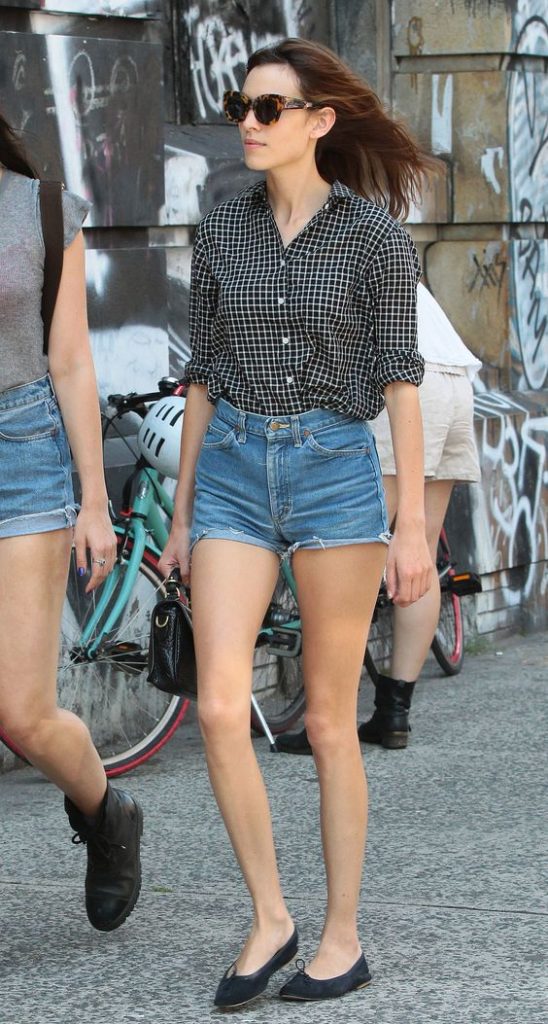 Alexa Chung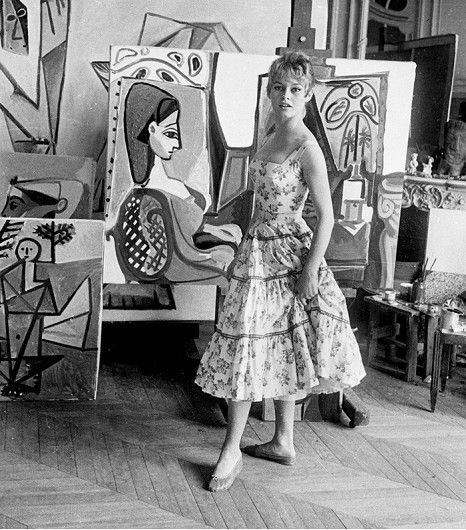 That is my favorite skirt inspo 🙂
c. Ma sélection
Beware of cheap ballet flats that can increase sweating issues.
II/ Small heels
Perfect to get a bit of height in the silhouette whilst walking lightly.
a. How to choose them? 
The chunkier the heel, the easier the walk.
Add a bit of padding and you are wearing sleepers.
They can be mules, slingbacks, have ankle straps… the variety is endless…but you always get that light walk.
b. How to wear them.
With everything.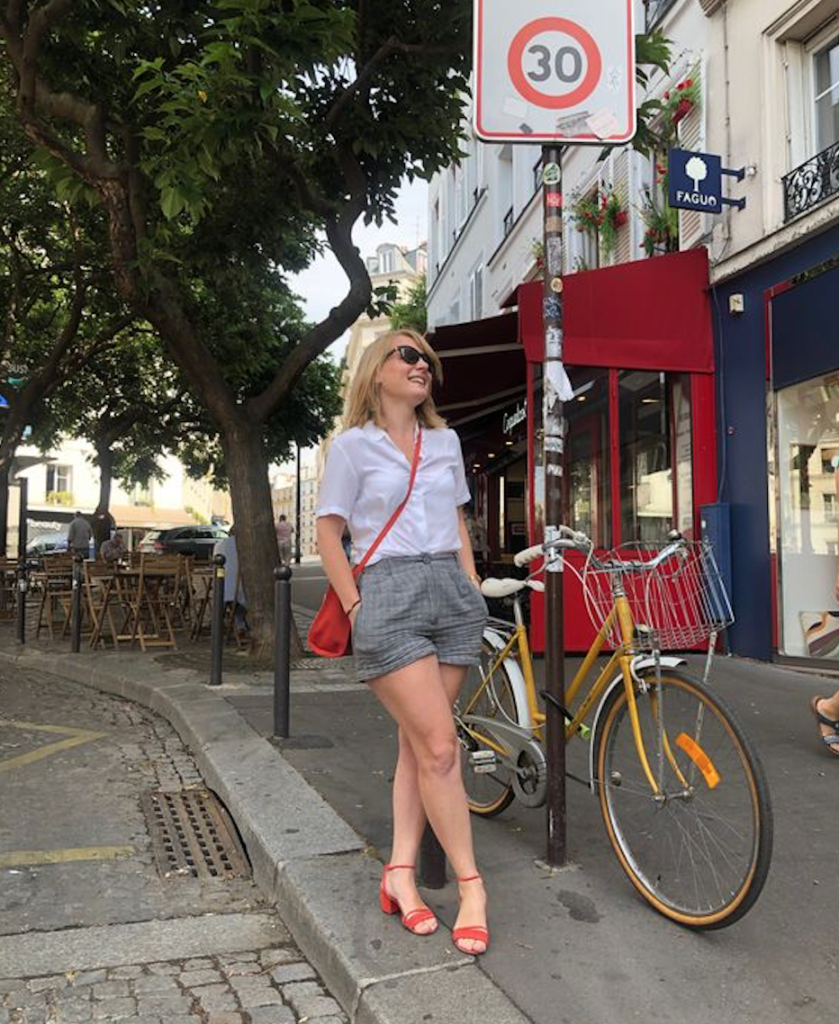 Mini shorts on my friend Hélène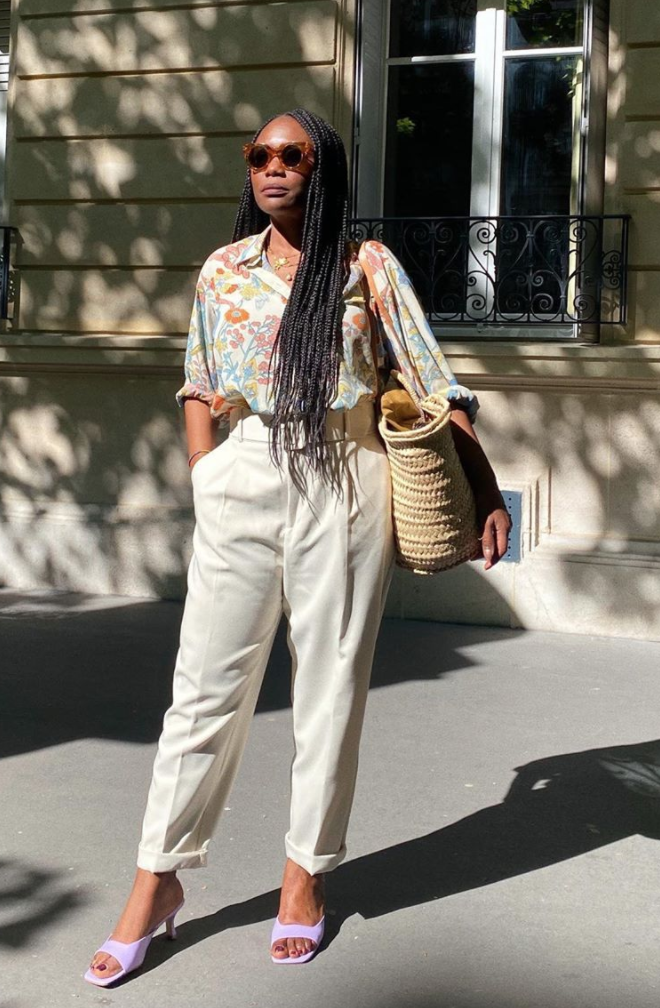 Franny wears her mules with rolled carrot pants?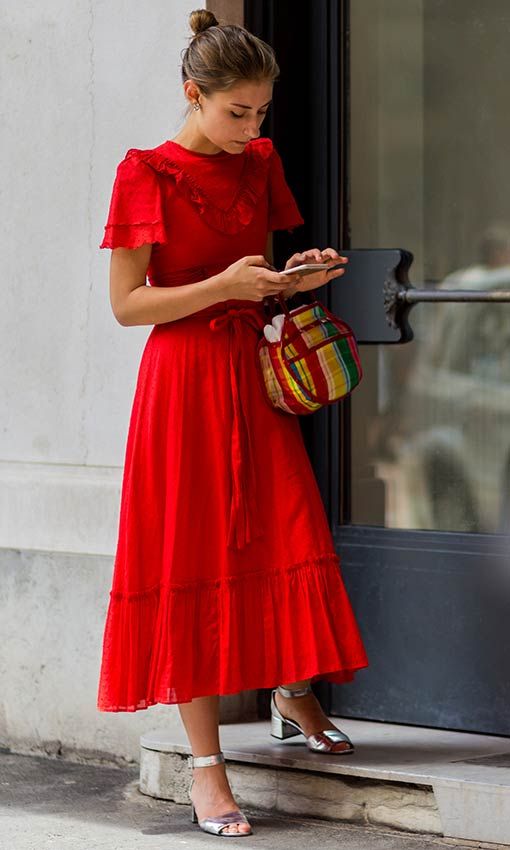 Jenny Walton pairs strappy sandals with chunky square heels with midi length (the strap around the ankle I find slightly too thick)
III/ Platform shoes
By this, I mean shoes that have height both at the back and front of the shoes.
They might be "full" (like espadrilles) or with a "hole" (like clogs).
These are my official summer shoes. They keep me away from the warm ground and dust while adding significant length to the legs.
Like the former: they can be worn with anything.
You can also hide them under maxi lengths to pretend you are super tall.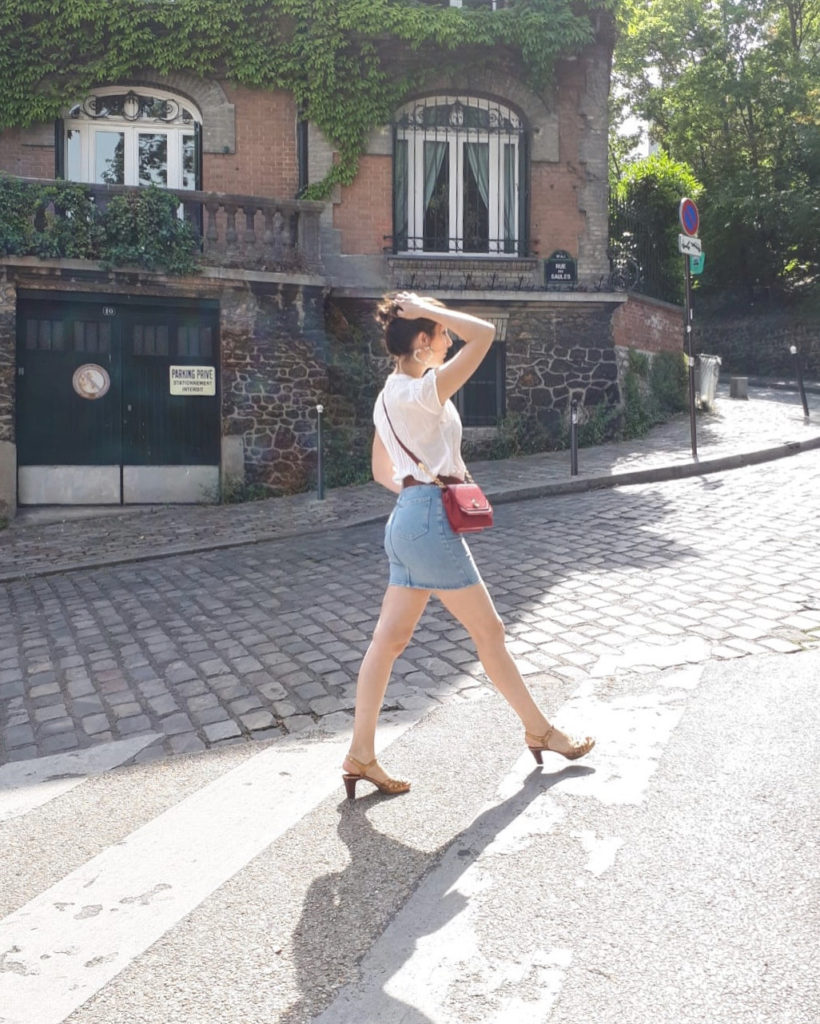 Me wearing my fav gold sandals in Montmartre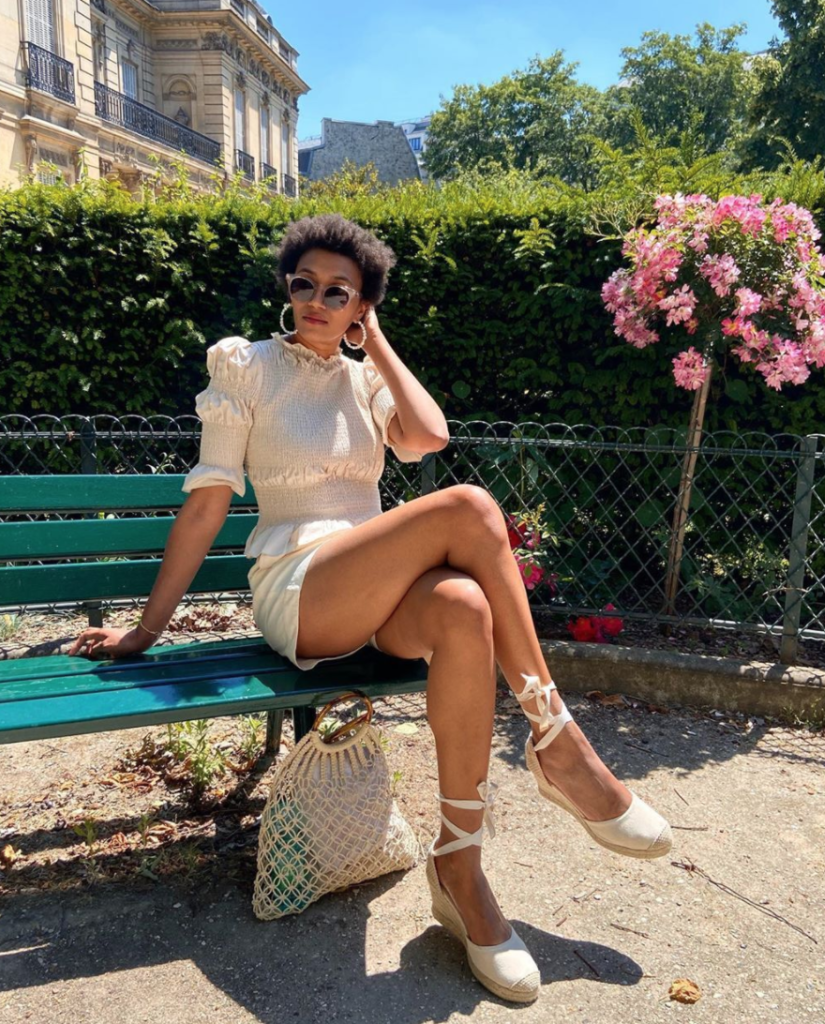 La belle Léna with high espadrilles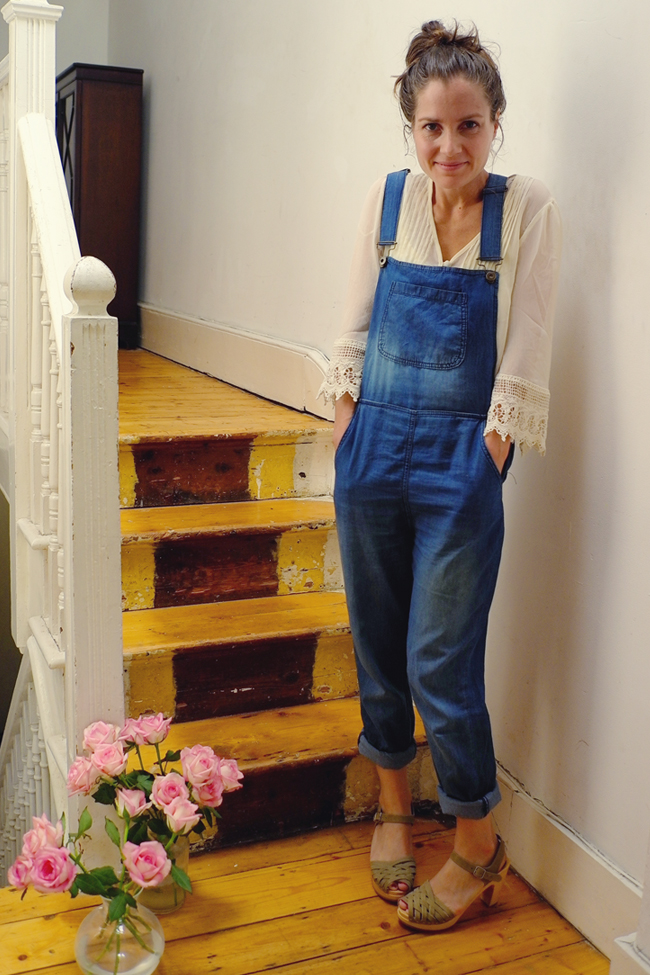 Stylonnylon elevates her casual overalls with clogs
And you? What are your comfy and elegant go-to summer shoes? 
Bises de Paris <3
Aloïs