The parisian's eccentric sobriety
Yesterday on Instagram elegant Réjane wrote a caption that made me think.
Under the picture of her wearing a white and red seventies printed dress she wrote:
"La parisienne ? She stays sober, she doesn't like prints. Her uniform? Jeans, white Tee and converses"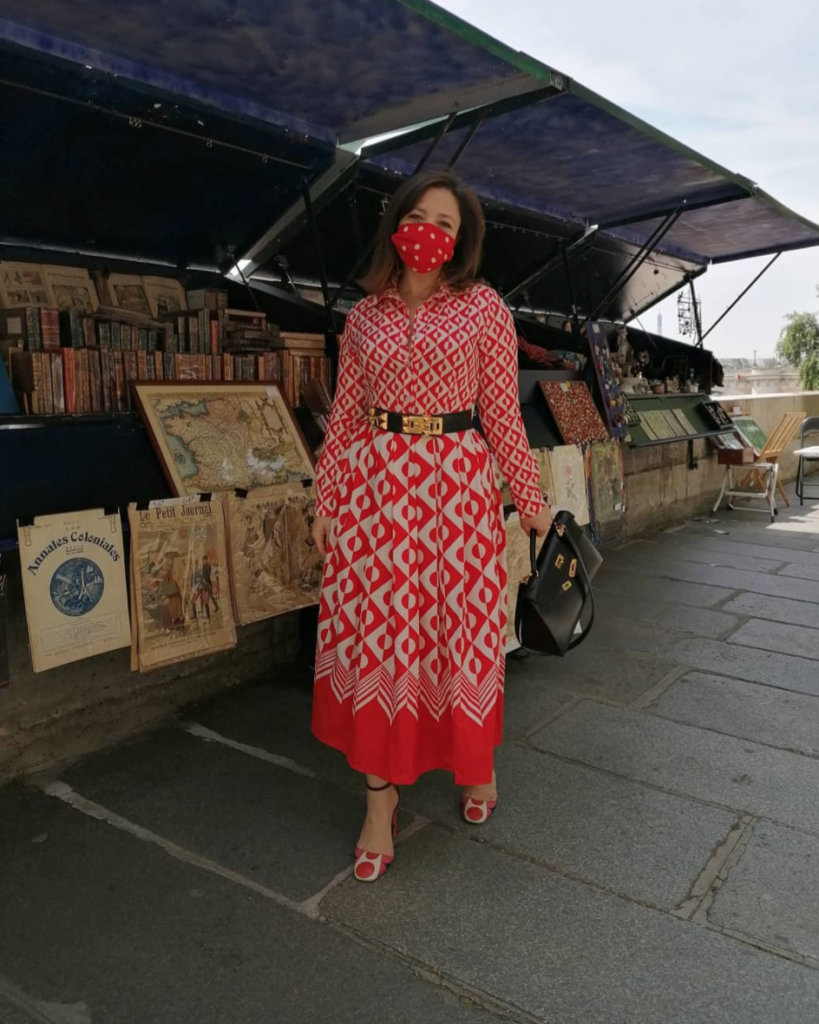 Then I look back at the outfit and I am like "but she IS sober here"
Yes, there is a Jane B vibe to some Parisians but I think what links all Parisians would be a sense of moderation even in the crazyness.
Let me explain. It's not because an outfit is colorful, printed or has a crazy cut (or all at the same time) that the result will be "too much".
It can remain moderate if you want it to be.
In Réjane's case, she chose to stay withing a red, white and black color palette and kept the hair and makeup (well what's left to see), minimal.
That made me think of all the little technics Parisians (and others) use to make one's outfit looking effortlessly refined even when there is some crazy vibes to it.
1/ Keep some classicism in the outfit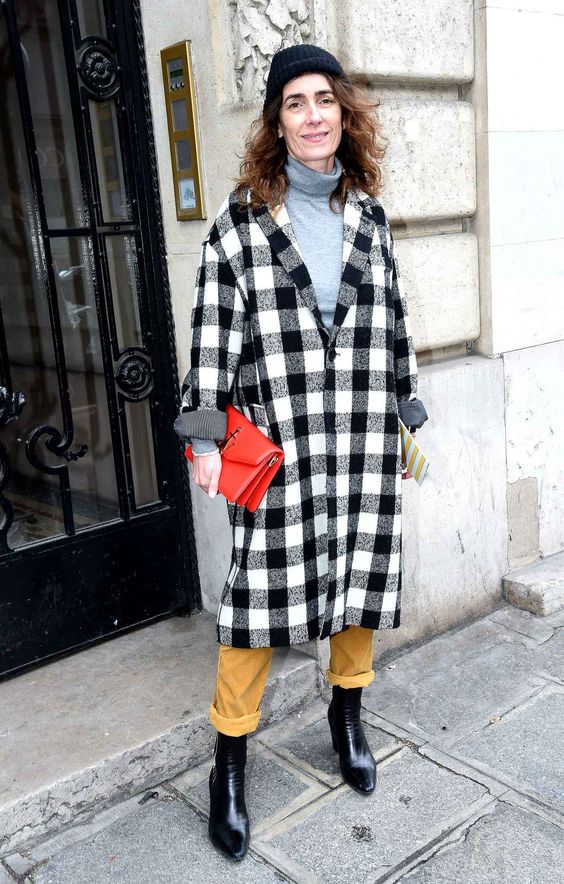 Mademoiselle Agnès wears red, yellow and three neutrals, statement print and different fabrics. Yet the cuts are timeless classics.
2/ Go crazy… on accessories only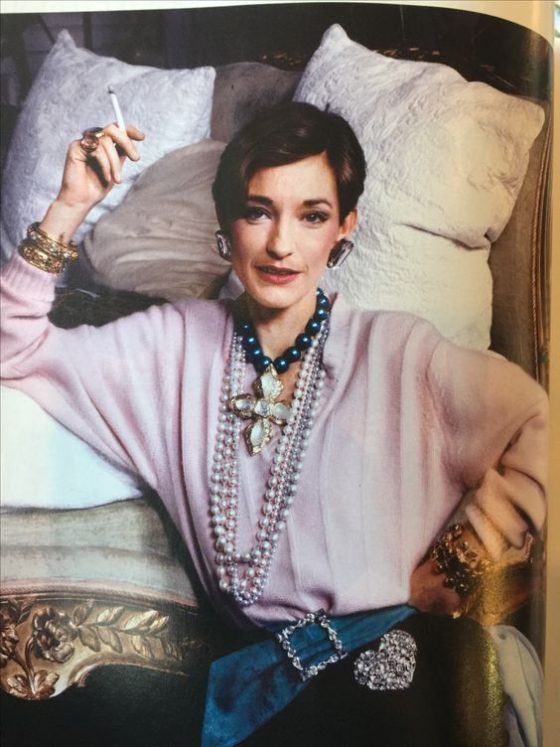 Amazing Loulou de La Falaise, Saint Laurent's muse used to overload her outfits with bling. Here on a neutral "clothing background" but she could do all eccentric as well (that requires to be a talented stylist!).
3/ Only wear ONE statement piece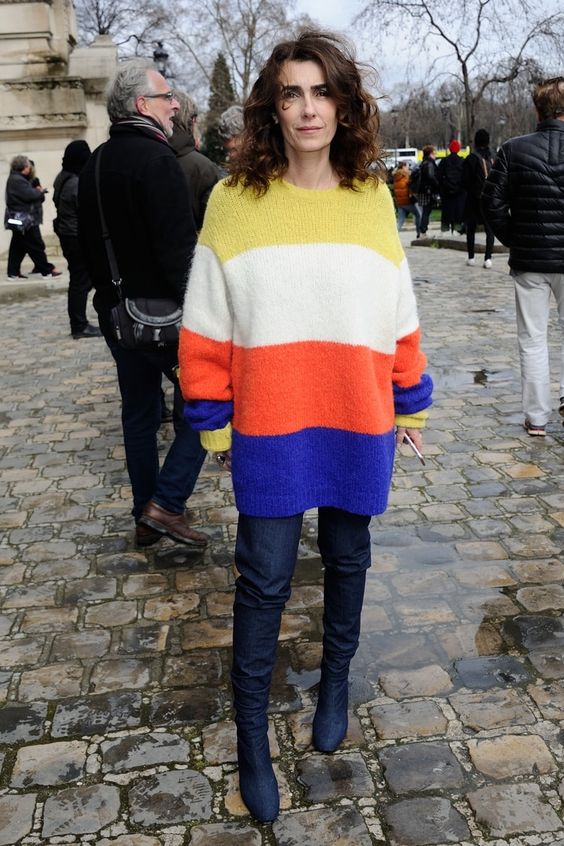 Can't miss this oversized striped jumper Mademoiselle Agnès is wearing can you? To keep it as simple as can be, she paired it with basic jea… oh wait! Denim over the knee boots that look like jeans! How cool is this? One creative piece that is an elevated basic.
4/ Color match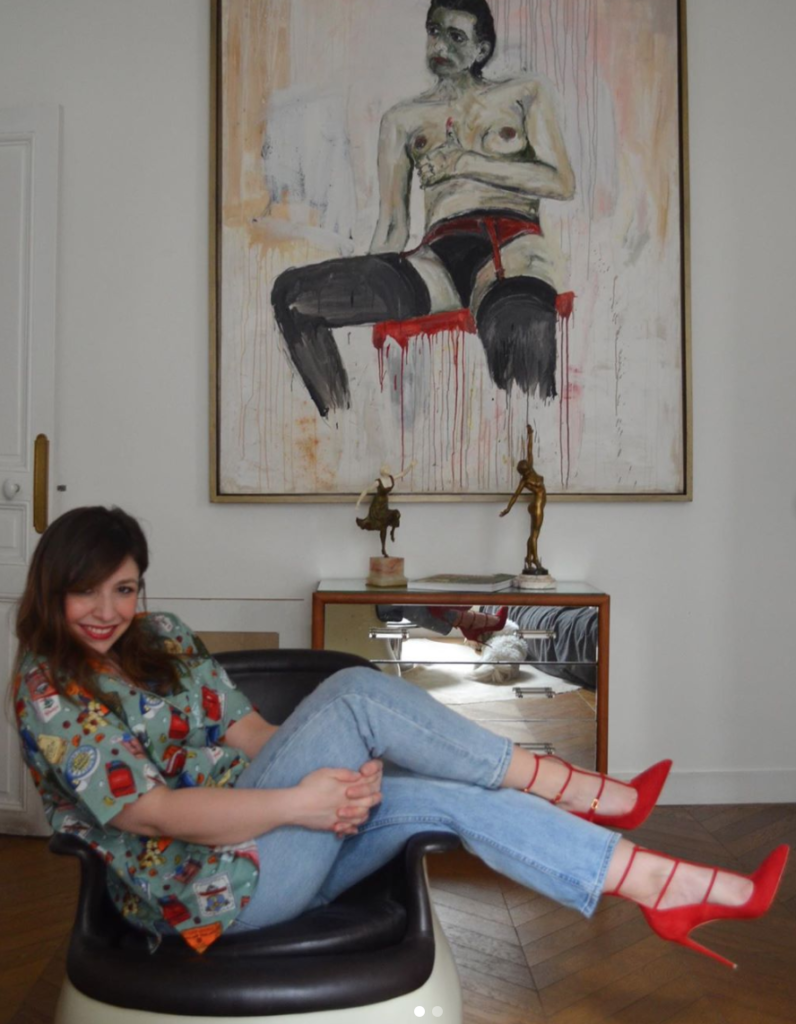 Réjane again, wearing a fun printed shirt with basic jeans and pumps that match the print.
5/ Simplexity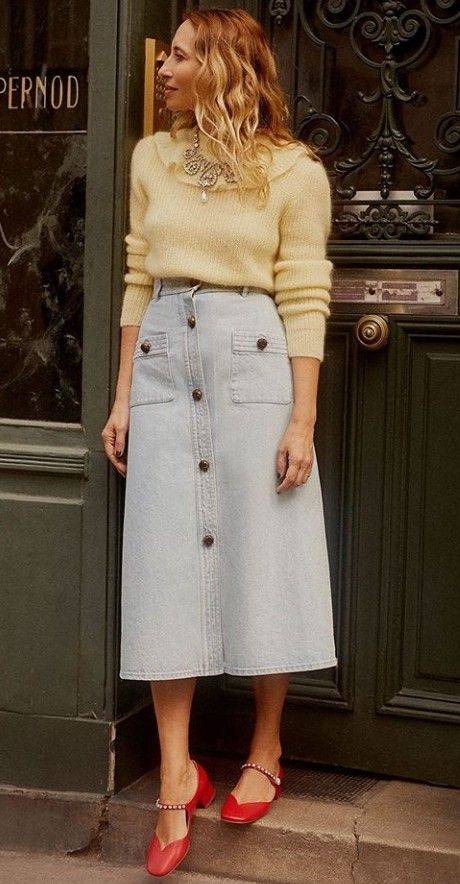 Alexandra Golovanoff wears only sophisticated pieces here, nothing simple yet the result is simple. What is this sorcery? I would say that is because of her nonchalant attitude but will try a more thorough explanation.
Both the jumper and the skirt are pale colors. So is the bling necklace so all blend well together. Meanwhile, the ballet flats add a pop of red and their crystal strap discreetly echoes the necklace.
And you? What do you think the parisiennes have in common?
Do you think there is still such a thing like les parisiennes?
To know more on how to combine colors, prints, shapes and accessories the way parisian do, I suggest my book Dress like a parisian. If you order directly from my website you get a signed copy.
Cover collage: Vintage queen Nawal , and Loulou de la Falaise (yes she IS smoking, let's not discuss it in the comments ^^)