How to wear the sweater at the office?
Yes cause, even if now fashion week spring/summer 2015 is in ALL the magazines, IRL (in real life) it is still super cold.
And, even if we secretly wish we could stay hidden under our quilts all day long, IRL (L is a bitch), most of us have to go to work every day.
And dressing for the office when it is cold is tricky. If your office has a dress code of course. Otherwise, wear your oversize knitted sweater if you feel like it.
Maybe my topic sounds strange to some of you, but this is a question that I often get asked as some feel the sweater is too casual for the office and they'd rather go for cardigans or blazer layering, which are good but can end up beeing boring or old stylish.
So here are some inspirations on how to wear sweaters in a office proof way

1. You work in a "business attire" office
Tailored blazers, pants, dresses and skirts are required at your job.
Wearing sweaters instead of the usual shirt+ blazer combo will update your look while making it feel more cosy but no less elegant.
For winter, I recommend cashmere, merinos wool or angora: warm quality fabrics with thin knits that look more professional than cable knits.
Choose it loose allover with a rib stitch band on the hips so that looks cool but not sloppy.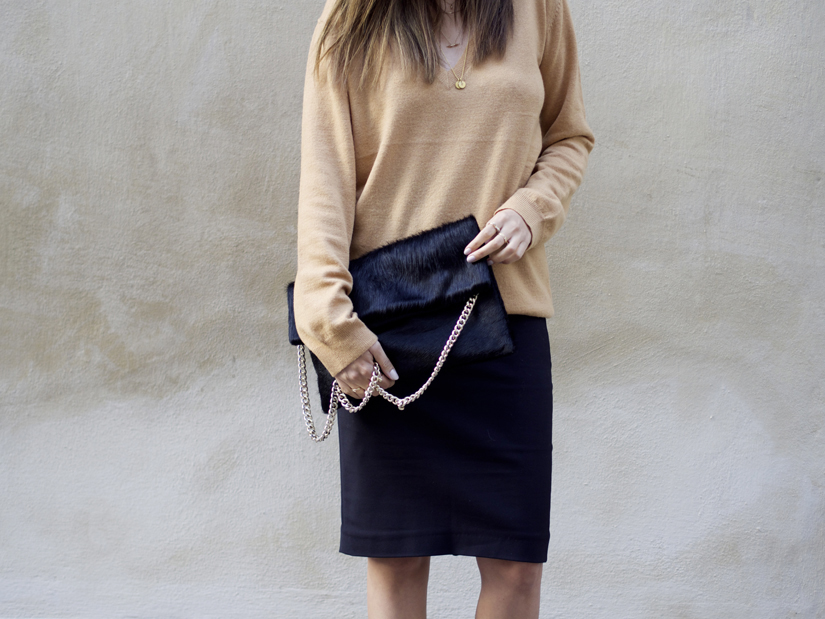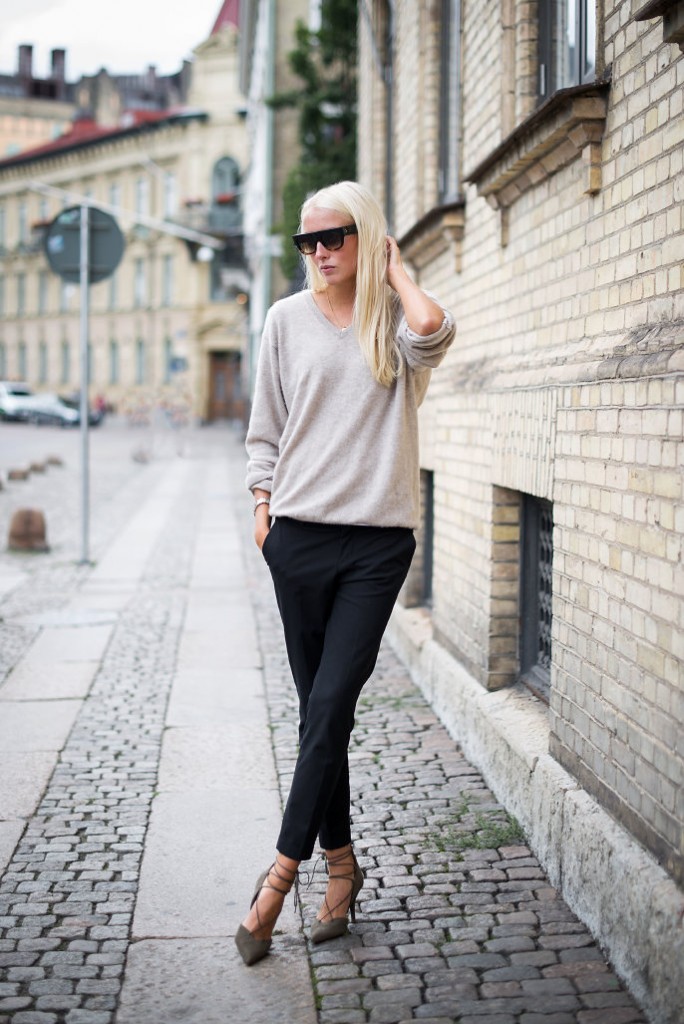 Is this for me? This shape is perfect for most of us and is especially flattering for the busty girls who struggle with button-ups. Avoid if you have a bony decolletage.
What to wear it with? Wear it with classic work clothing items like pencil skirts, tailored pants.
One or several necklaces can nice too.
b. Turtleneck sweater

The turtleneck will add a seventies minimalist sophistication to your outfit.
It can be either close-fitting or slightly oversized.
Beware that it is not TOO tight, even if you got an amazing figure.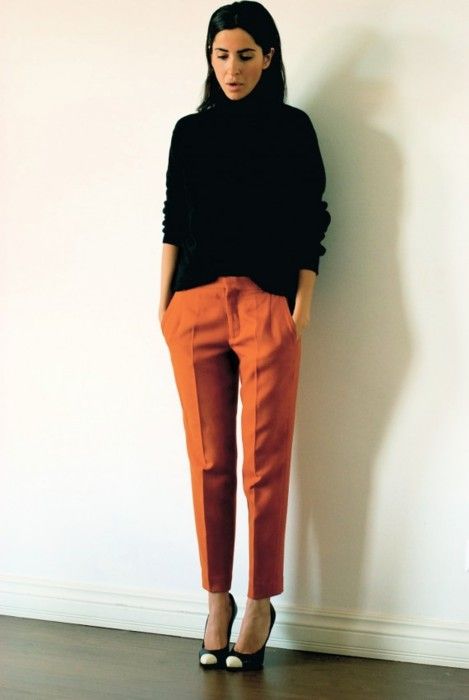 Lylaandblu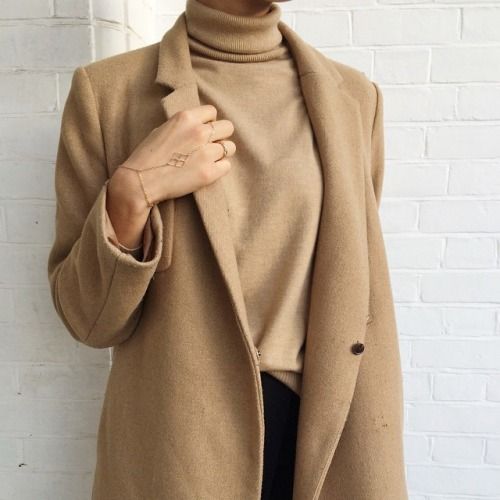 Unknown
Is this for me? Perfect for petite ladies with long necks. If you have broad shoulders or are very busty that can make you look "boxy". If you are busty, pay attention that the turtle neck is fluid and not too tight.
How to wear it? With classic business skirts and pants.
– If you have a defined waist and are using a thin close-fitting turtle neck, you can tuck it in high waisted pants or skirts.
– If you have a round belly, choose a larger version and wear it on top of your pants/skirt
– If you have a flat belly, you can try low waist tailored pants with close-fitting turtleneck.
Pair it with big earrings or bracelets or nothing but avoid necklaces, that look too "mumsy".
And avoid the tight top with tight bottom combo.
c. Crew neck

I recommend it to be nor tight nor oversize (again). Loose but fitting the hips.
Is it for me? Same as the turtleneck, if you are very busty, or have broad shoulders, V neck is a more flattering choice.
What to wear it with? Same as the two others.
2. You work in a "business casual" office
You have to remain classic but don't need to look like a businesswoman.
Therefore you can dare the prints, fun knits, fluffs,  adornments, and even sweat-shirts if worn in a chic way.
The only things you have to pay attention to are:
– not looking too cosy as if you were home
– that your sweater doesn't look old.
3. You work in a casual office
You can wear what you want. So… wear every sweater you want!
But hey you are still at work so stay away from the sloppy ones and the ones with poor fabrics.
And you, do you wear sweaters at your office?
Cover collage: Husk, Zara