How to wear Levis 501?
I love Levis jeans, they are so iconic. I am jealous of you american readers because in France it is expensive to buy them!
They are pretty easy to style in the summer: tuck a light top in, add some heels and bam, killer outfit!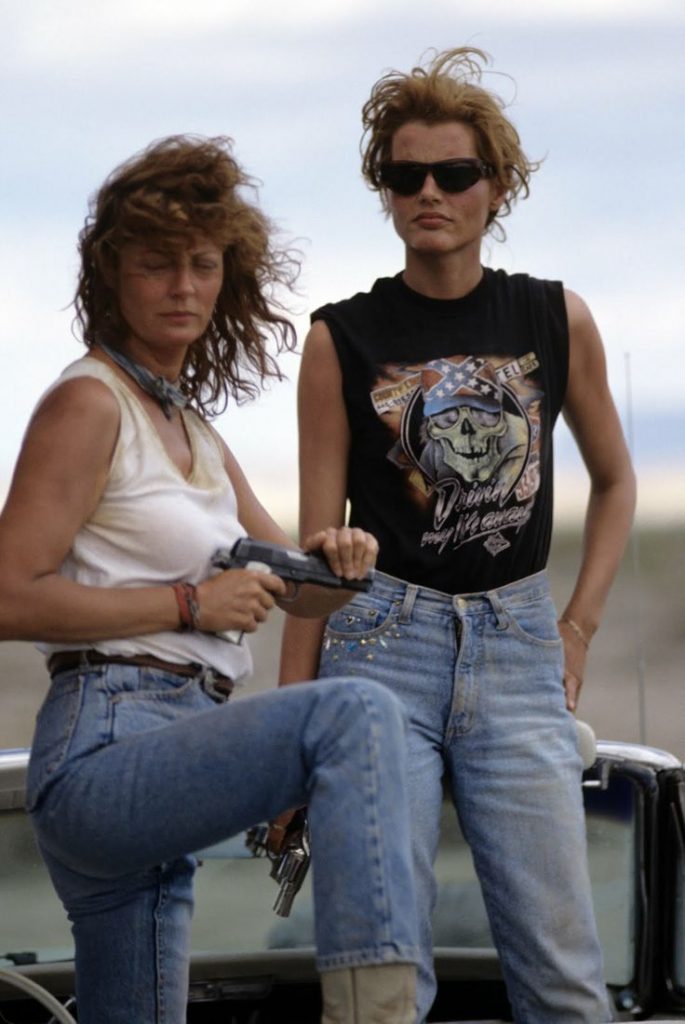 But in winter, here come troubles.
With their larger legs, they tend to shorten the silhouette.
I/ How to find your perfect "mom jean"
But before we start…
1/ Are "mom jeans" for me?
They look amazing on girls with a defined waist, no matter what size they are (scroll to see the cute outfits).
They make round butts look great as well as flat ones, big tights as well as thin ones.
If your waist is not defined, if you have a belly, and you wish to wear a mom jean,I recommend you to wear your top over your pants.
If you do not have a defined waist yet are very thin, the mom jean can create an interesting "gamine" volume effect.
2/ How to choose your "mom jeans"? 
My fav are the 501 and the 505, absolute icons.
Vintage stores are the best place to find them.
But a girl does not find her perfect butt match instantly.
First, you have to know that, like good wines, Levis evolve over time. You'll have to dig the piles of clothes in order to find your own famous vintage.
One rule: try them all! You'll recognize them when you'll meet them.
I recommend you to go for to sizes bigger than you do. Sizes have expanded (in order to make us feel better probably?).
Your jeans shall
be tight around the waist and around the top of the butt
have straight legs (that do not look like jockey pants)
501 are not made for you? Try 505 or other brands.
You could also buy a brand new 501, they are adapted to what we are looking for.
Except they do not have the "je ne sais quoi" of the vintage.
Avoid anything that contains loads of elastane.
2/ Adapt your "mom jean"
Maybe your dream jean will be somehow too long, or have calves a bit to large…
Then go to your tailor and have it custom. It is definitely worth the cost.
If it is too long, you could also take scissor aaaand CUT!
7/8 length or bootcut are both good options.
II/ How to wear your "mom jean"
1/ How to wear the hem?
A. Folded

You still may have to shorten it. Not everyone has legs the length of Alexa.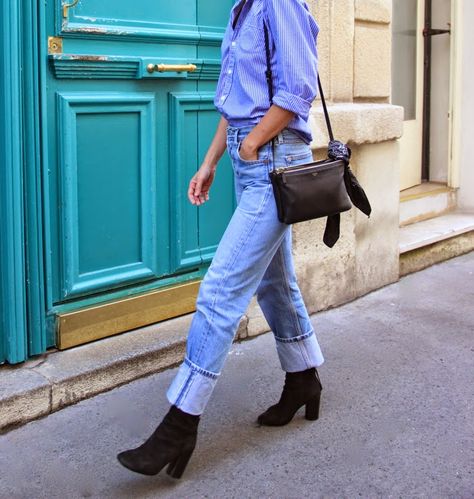 You could also go for the bigger version of the fold.
B. Rolled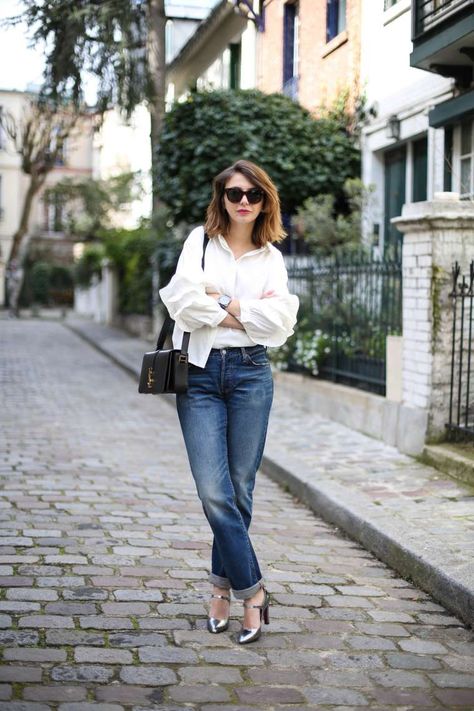 Fold it in a narrow manner and roll no more than twice otherwise it'll get bulky.
You may also need to cut before if they are really too long.
C. Raw cut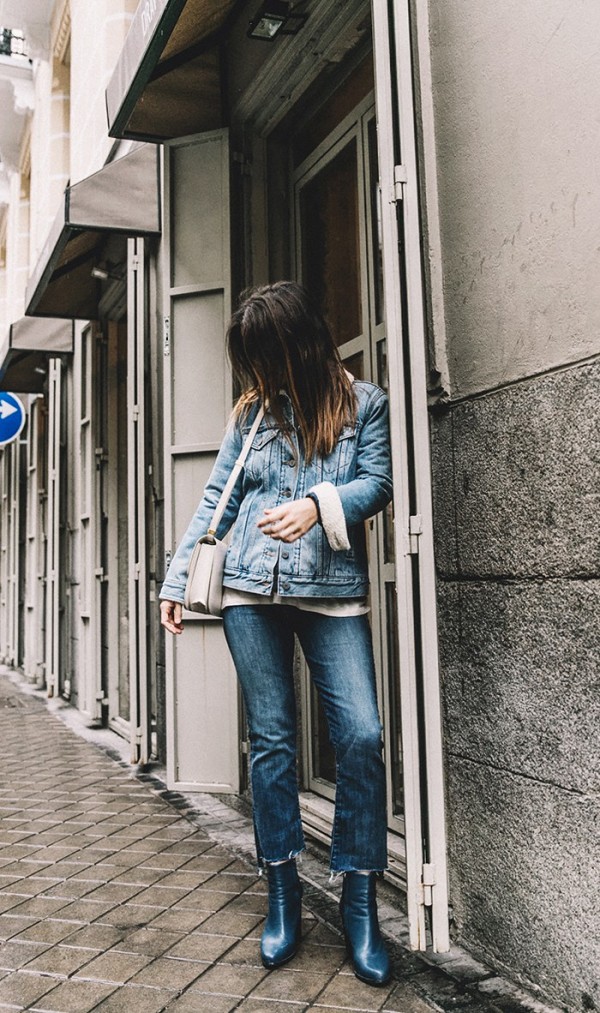 You need:
a pair of scissor
no skills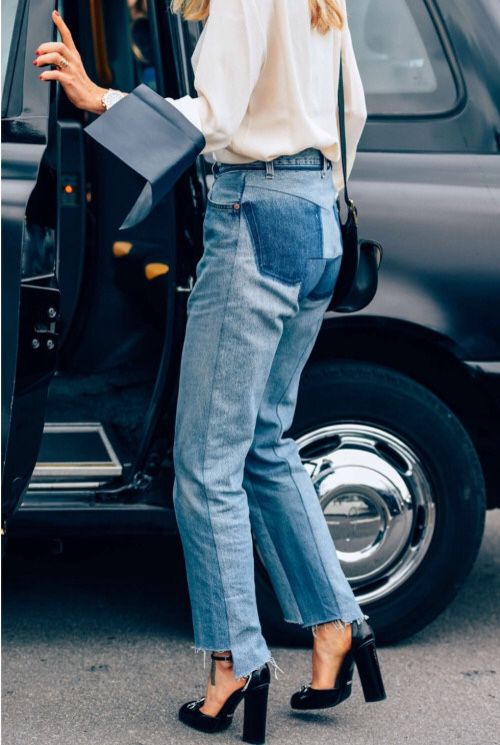 Level expert, play it like Vêtement and cut shorter in front than in the back (even if this microtrend is gone just as quickly as it appeared I find it pleasant).
D. Plain
Have them cut ankle length or 7/8 length and let them be.

2/ How to style it?
A/ Tuck anything fine into them
A T-shirt, a blouse, a knit, a camisole, a jewel top… anything!
That THE way to make 501 and other mom jeans look their best because it emphasize the waistline.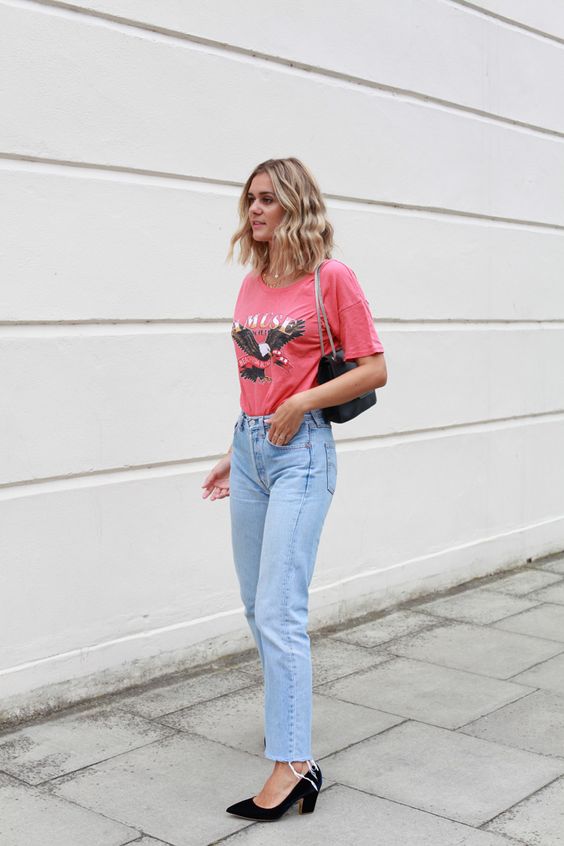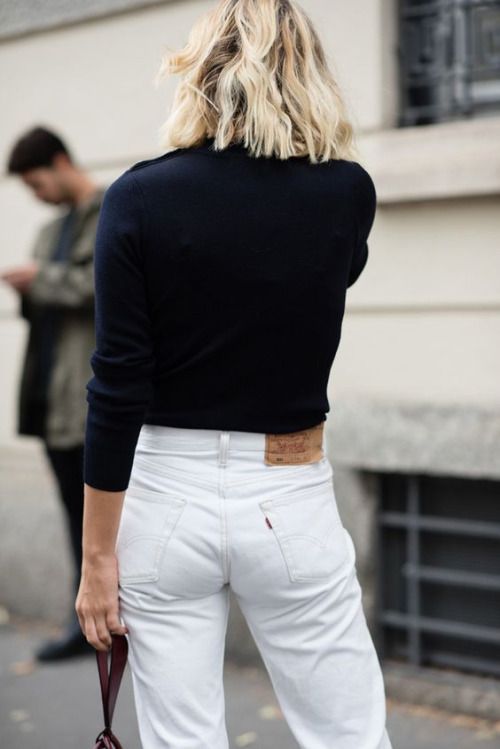 Adenorah x 2
2/ Wear a short top over it
Bomber, reefing-jackets, sweaters, cinched jackets… the aim is to show the waist or at least the top of the leg, where the mom jeans are rather tight.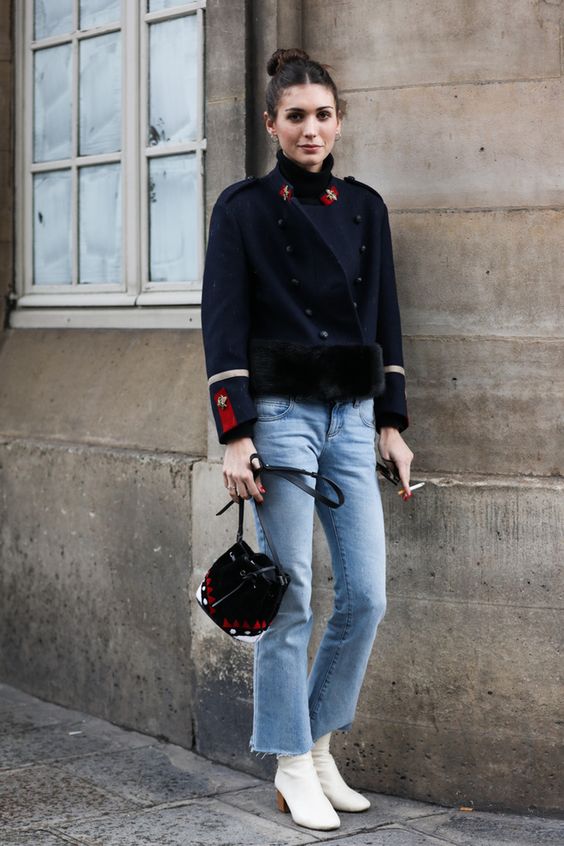 3/ An opened straight coat
I like to wear them opened to show the waistline which, according to me is the best part about mom jeans.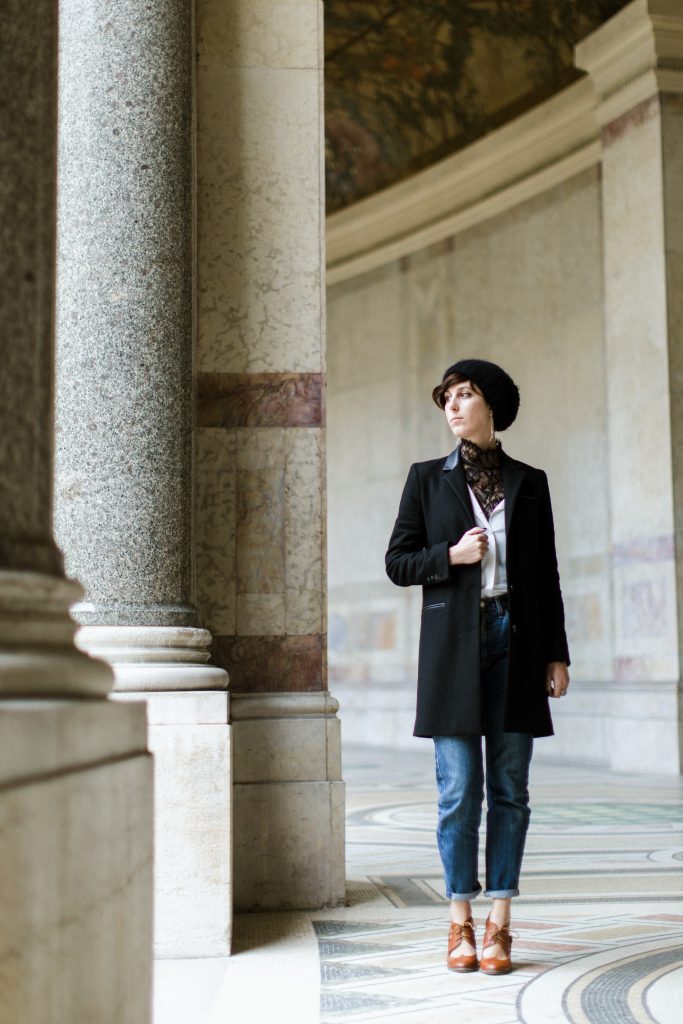 Refashion gallery took a picture of me in petit palais. You can also request us a photoshoot).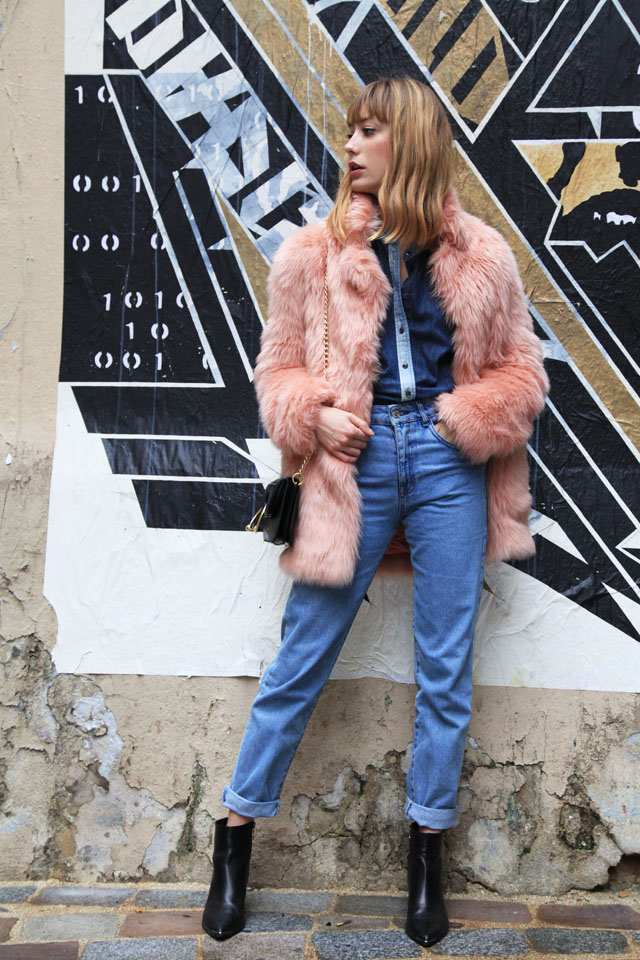 4/ Add heels
As the 501 is quite large, it tends to broaden the silhouettes.
That is why prefer the allure of heels with them.
All of them work: ankle boots, low boots, pumps, sandals…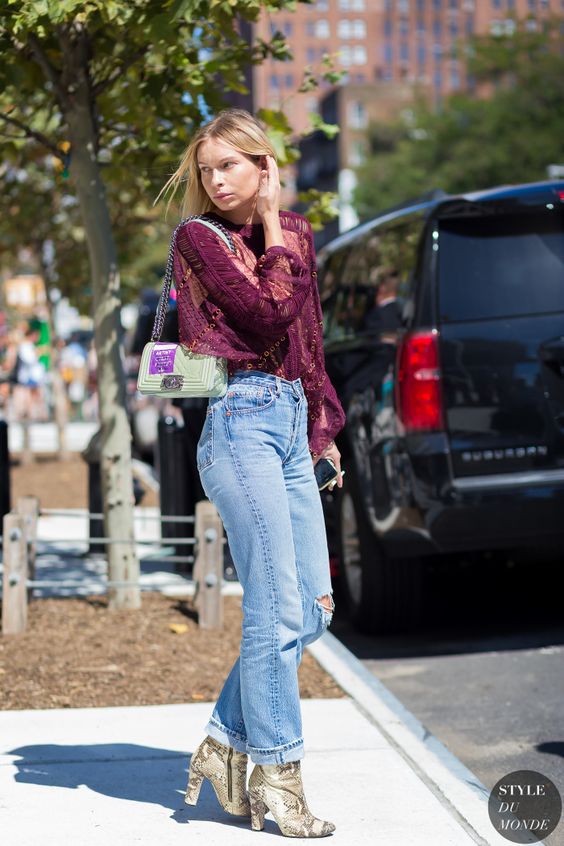 5/ Stay flat
Flats do works, especially when mixed with a 7/8 length.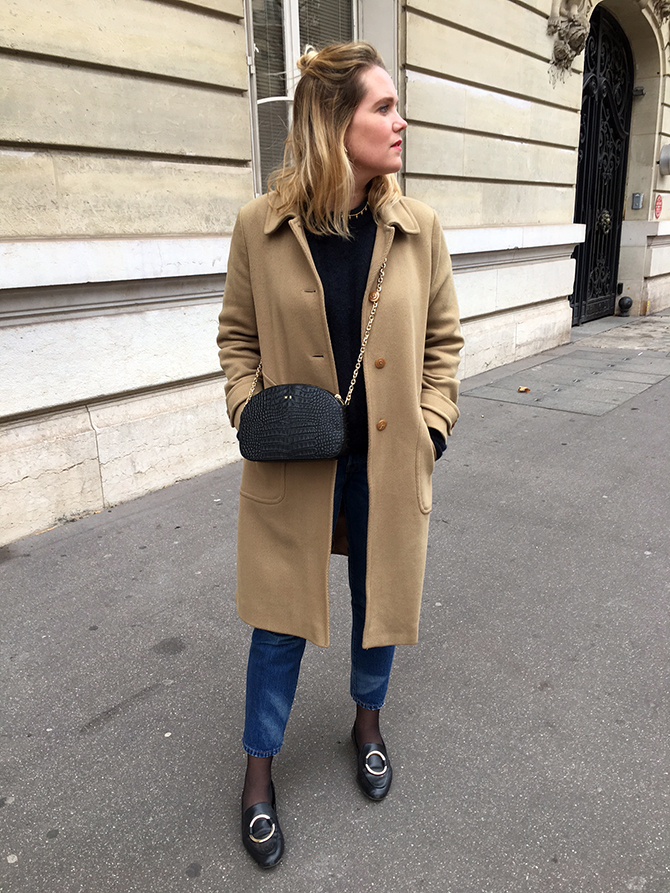 6/ Belt them
On a waist defining jean, it is of course a match!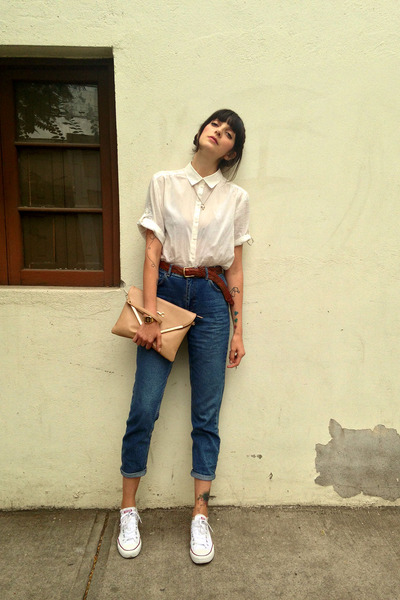 And you? Did you purchase mom jeans this year? Did you dig old ones from your closet? Or did you prefer to forget about this trend?
Cover collage: Adenorah, Jane Birkin