How to wear plain T-shirts?
Bonjour Mesdames,
Today I am gonna talk about THE most fundamental of my wardrobe staples: the plain T-shirt.
I own them in all kind of neutral colors: white of course, grey, black, nude, etc.
Why should you own some (or lots) as well?
– With such simple tops, you can pair any necklaces, jackets, pants or skirts
– They instantly make a sophisticated outfit look cool and a sexy outfit look casual.
1. What kind of T-shirts should I own?
Since almost 10 years, trendy girls wear them loose rather than skin-tight.
Which is great because I think that looser T-shirts flatter every bodytype whereas tighter ones… do not.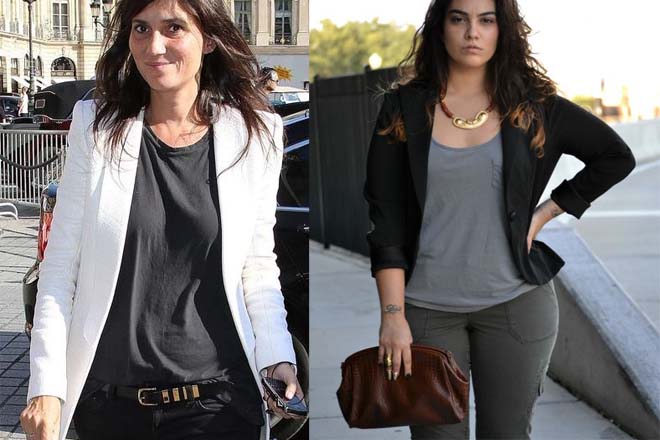 Emmanuelle Alt (queen of loose tops half tucked in jeans), and blogger Nadia Aboulhosn both look great in grey loose T-shirts although they have really different body-types.
If you have big breasts, are chubby, or have athletic shoulders I recommend you to wear loose T-shirts that are not oversize (those could make you appear larger than you are). Also, choose T-shirts with low cut necklines to avoid a "block" effect.
If you are thin, you can go for oversize, but then,  wear something skinny or form hugging on the bottom in order not too look as if you were "lost in your clothes".
They should be REALLY plain. No superfluous details: no pleats, no flounce, no little tiny itsy buttons, just plain.
By the way the perfect T-shirt is super hard to find so when you find it, buy three: in black, white and grey, or even three of the same color. I am now very sad that I did not do that with my fav – formerly white but now yellowish –  T-shirt that is, of course, not available anymore.
Ok. Now that we all have our T-shirts, let's see how to wear them.
2. What to wear my T-shirt with?
A. With a sexy item (to soften it)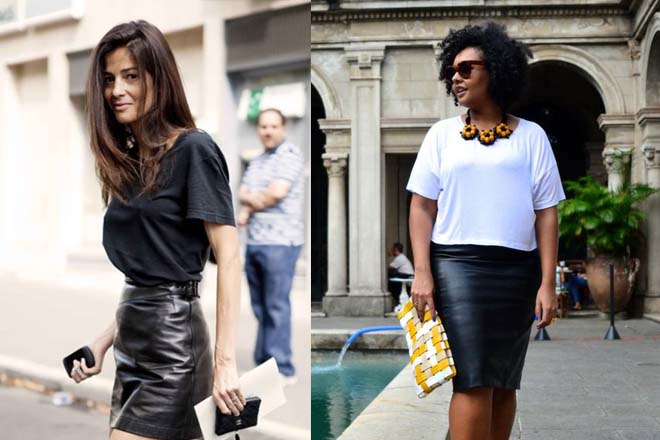 Barbara Martelo et Gisella Francisca: sexy casual in tight leather.
B. With a dressy outfit (to make it look effortless)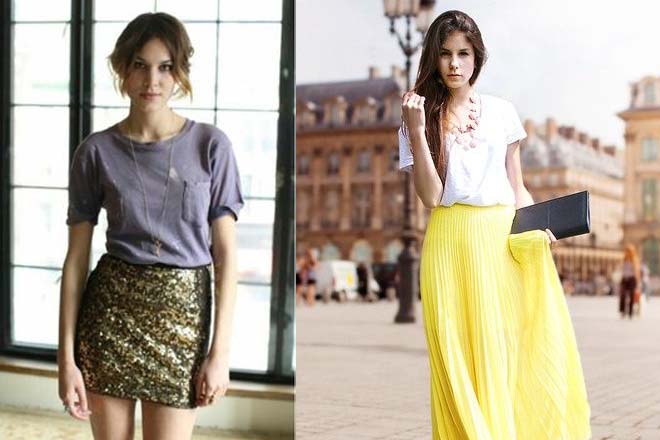 Alexa Chung and unknown (by the way, this girl is wearing a necklace that is not especially good looking but that I have seen all over pinterest, can anyone explain me why?)
C. Do not "jersey overdose"
The jersey, which is the way the T-shirt is knitted, has no structure.
Lots of other items have that jersey knit: sweaters, jumpers, cardigans, sweatpants, etc.
If you wear a to much jersey in one outfit, you'll look floppy.
Balance your T-shirt with thicker or tailored items.
3. How to wear my T-shirt?
A. Do the half-tuck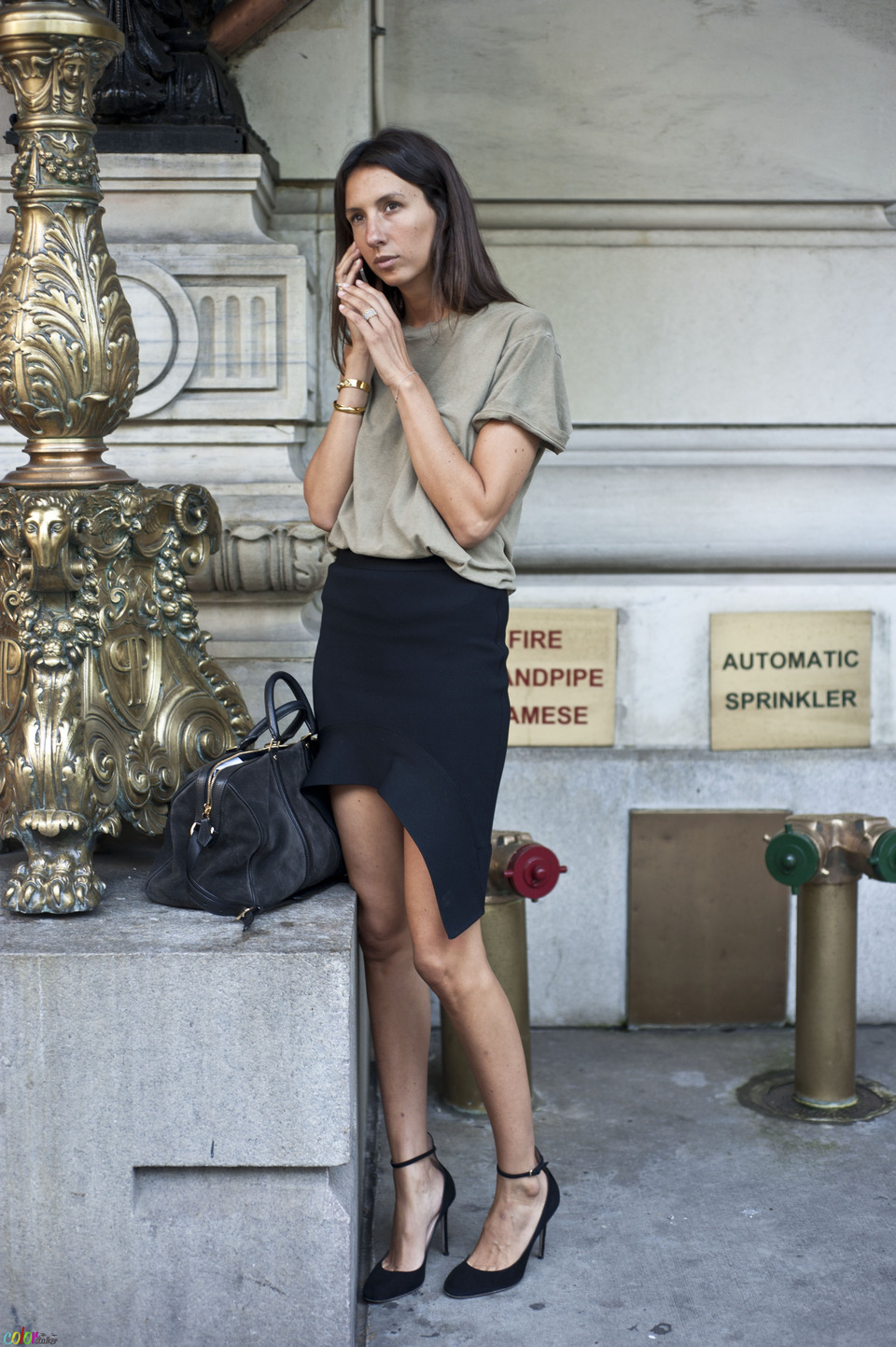 The super elegant Geraldine Saglio, achieves the half tuck with her skirt. Beautiful photo by the Colorstalker.
The T-shirt should be tucked in front or slightly on the side because the aim is to show your slim waist and flat belly.
You could also knot it.
You've guessed that, since they draw attention on your belly, you should avoid those tricks if you are not seeking for attention here.
B. Blouse it out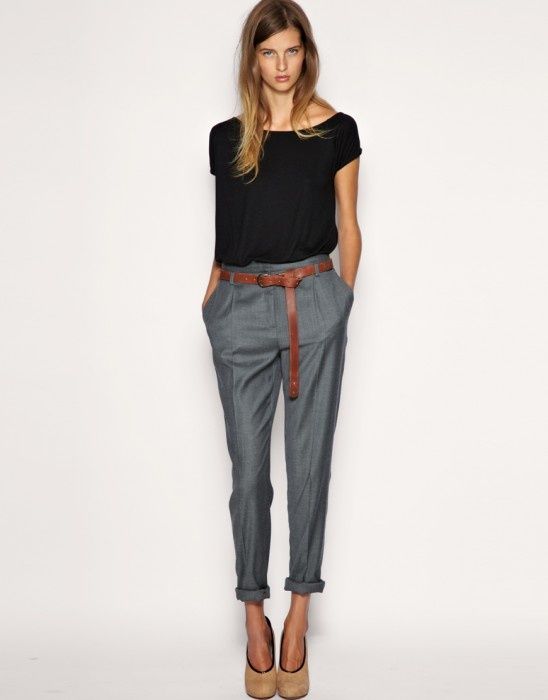 Unknown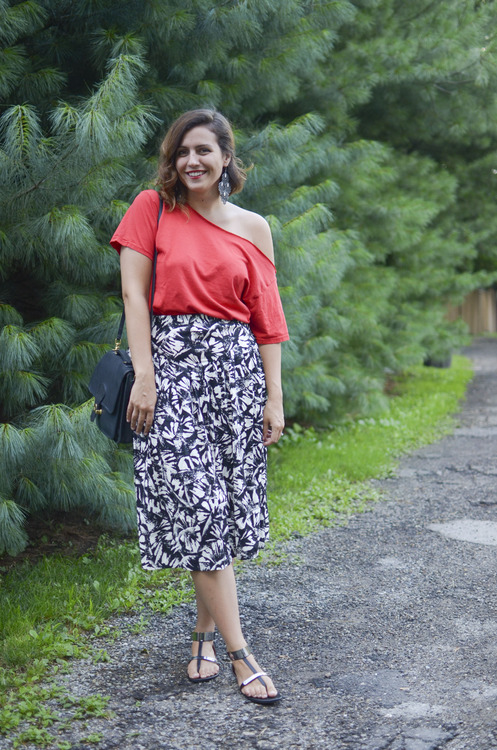 When tucked in high waisted pants or skirts. Result: you'll be as beautiful as you will be cool.
C. Accessorize
A white T-shirt has nothing special to it. You can make it be your own style with accessories!
– One or several pendant necklaces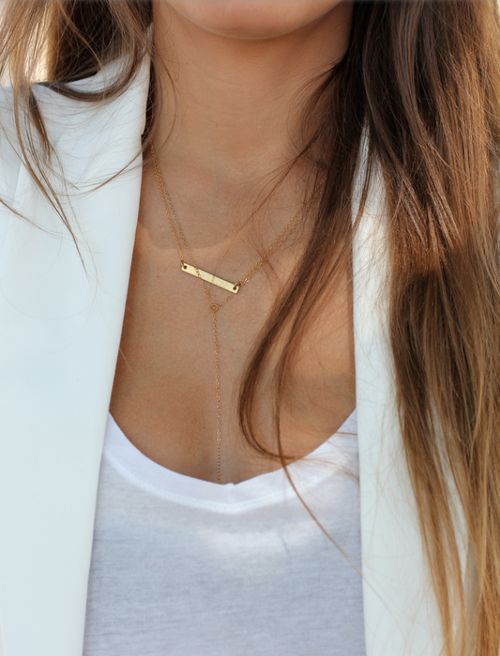 Unknown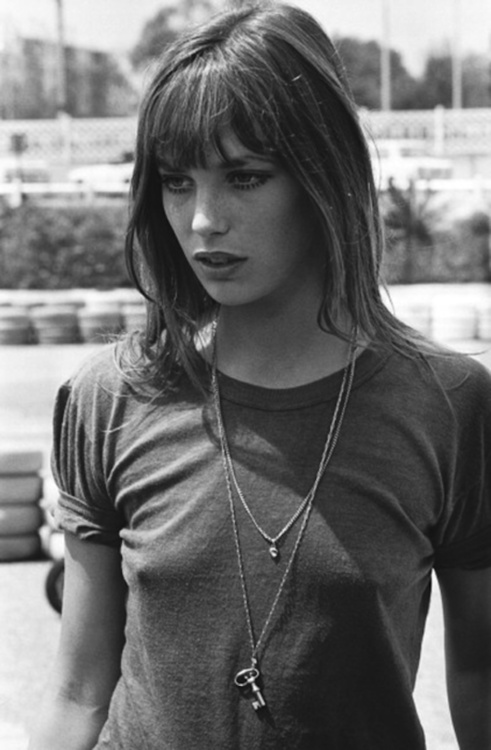 Jane Birkin <3
– Chunky necklaces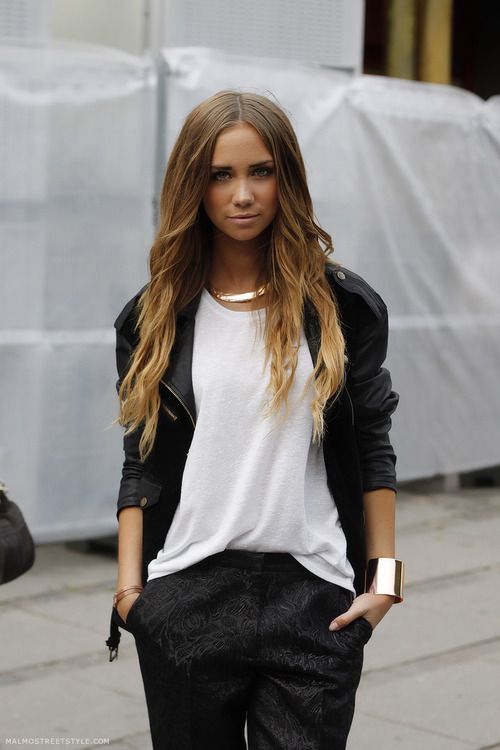 D. Make it the backdrop of your jackets, perfectos, etc.
Since your T-shirt is only the basis, be creative with the rest of your outfit!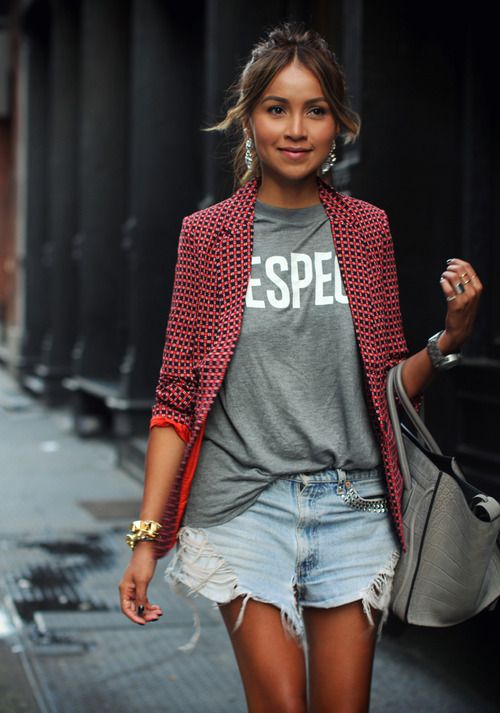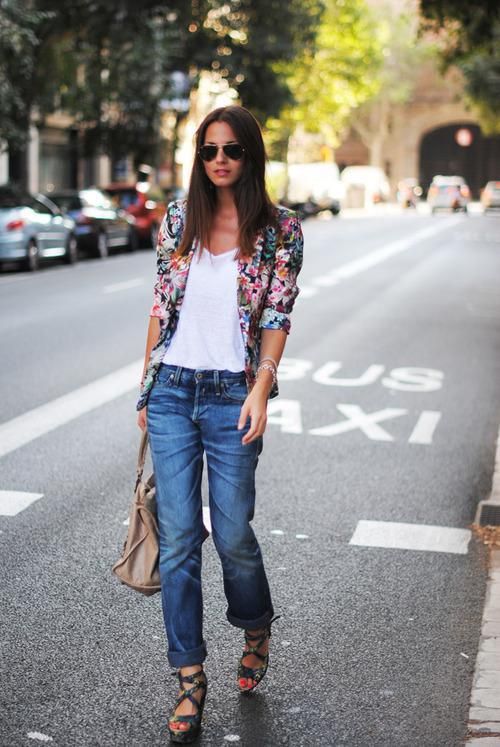 Unknown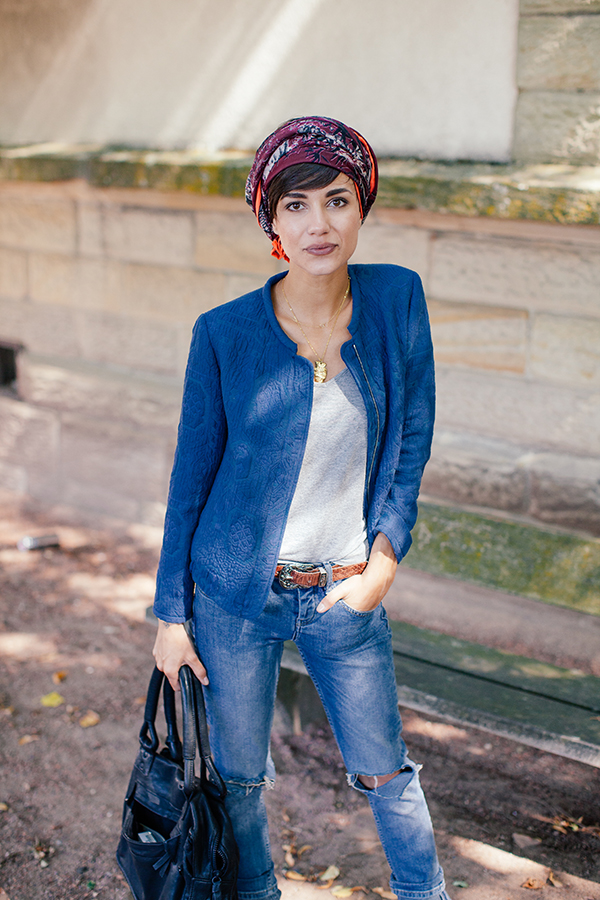 And you?
Do you use T-shirts with your outfits?
Hope I got you inspired,
Bises de Paris,
Aloïs
NB: Do not throw away your tight T-shirts. They can look great with large skirts.