How to dress for a spring wedding?
After "how to dress for a wedding" and "how to dress for a winter wedding" here is… how to dress for a spring wedding!
As you guess, the main problem is that, though sun is here, it is still chilly.
So how to cover in a stylish way?
I- Cover your shoulders

At weddings, lots of women, wear a shawl on their shoulders. I advise you not to do that. First because that is not warm enough for spring and second, because I think it is a bit old school.
And there are plenty of alternatives!
You can wear the following with everything from dress, pants, shorts and jumpsuits.
A. Blazers or tuxedos

I love the boyish twist that the blazer brings to a dress-up look.
But you could also end looking like an older politician.
To avoid that, here are my tips:
– choose straight cuts that are not too cinched ("horse-riding style")
– prefer fluid fabrics that won't add "i-come-from-the-office stiffness to your party outfit
– OR choose a sixties style straight dress
– no shoulder padding unless you make it look glam like Balmain's
– avoid dull coton. Especially if black, grey or brown.
– choose a simple or geometric cut
– do not overload with details
Go for: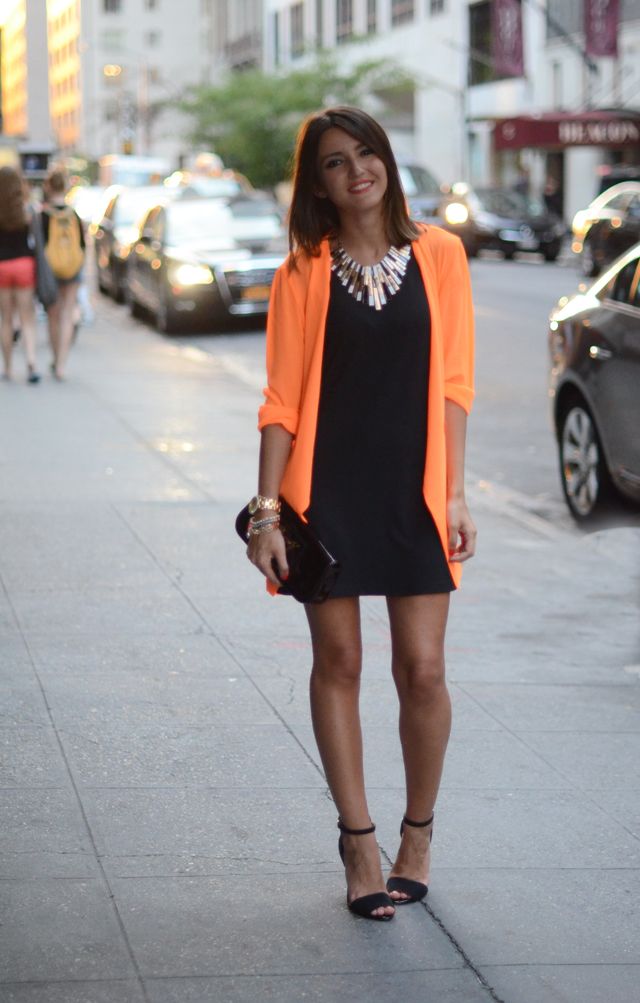 – silk, linen, high quality cotton, etc.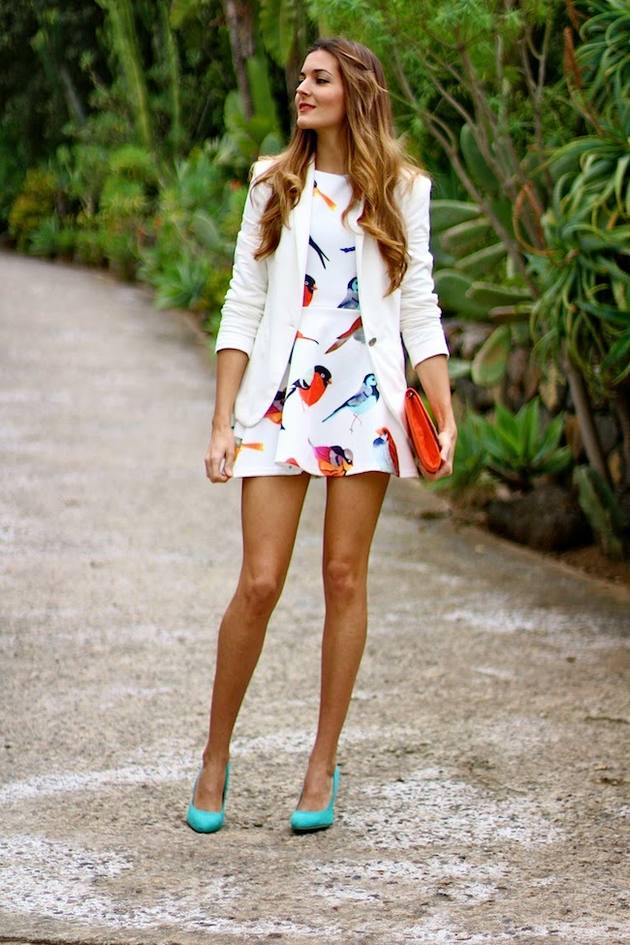 – black and neutrals are good choices when chosen in beautiful fabrics
B. Casual with a twist: bombers, leathers jackets, etc

This kind of item breaks the classicism of a wedding outfit and don't look like they do not belong to a wedding ceremony if you choose them with an appropriate fabric/ print/ color.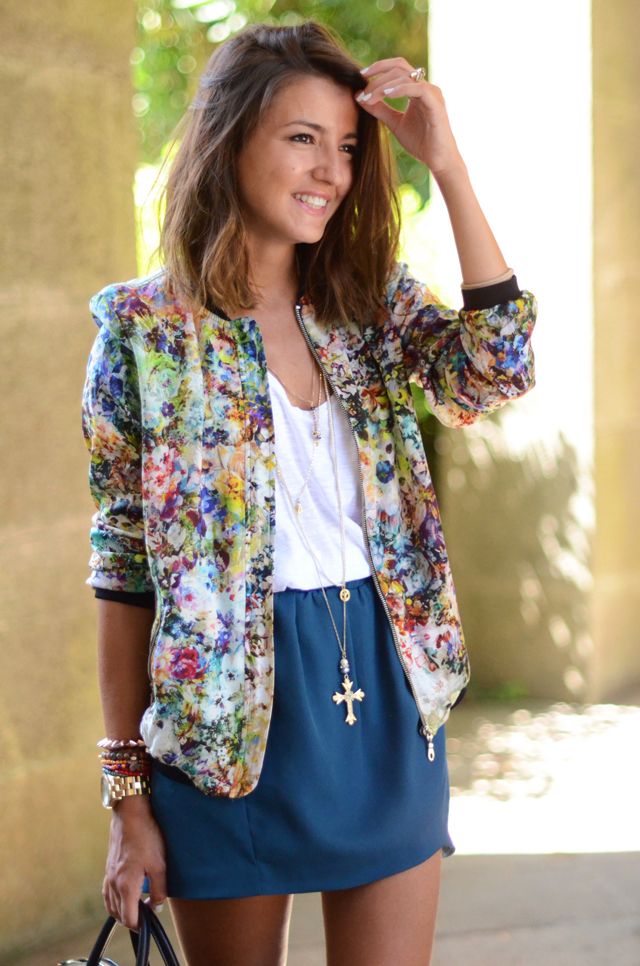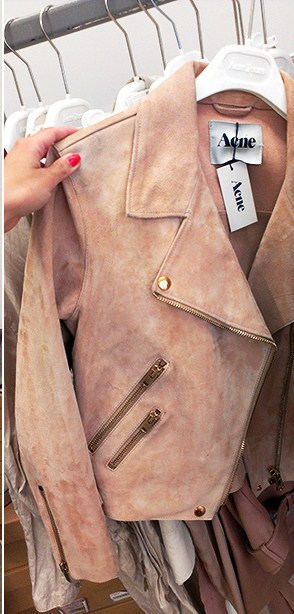 If the wedding style allows it, you can even playfully add a jean or a leather jacket to your outfit.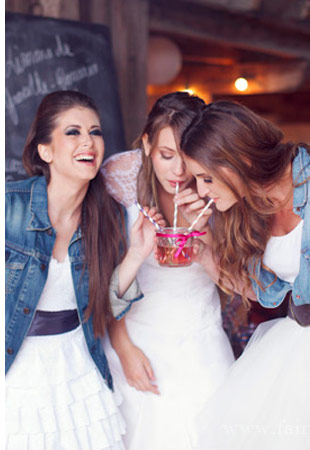 C. Kimonos
Fluid and often printed with beautiful pattern, kimonos are the modern alternative to shawls.
If you wear it with relaxed items or choose it with fringes, it will be perfect for a boho wedding.
D. Summer coats

Longer than the above stated jackets, they are lighter than  winter coats
Very chic, I recommend you to wear them sixties inspired (almost no buttons, not or structured collar, straight or A-line shape).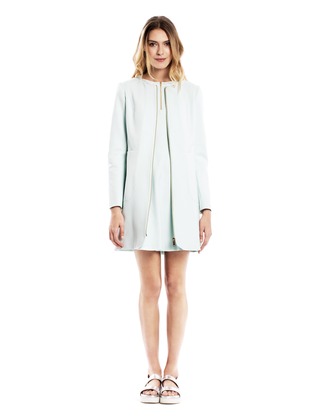 E. Sequined blazers

Almost disco, they often look more like they belong to a dancing party than to a wedding.
But if you choose them in soft shades (gold, silver, white, blue, etc) and mix them with fresh outfits, they can be perfect for a wedding.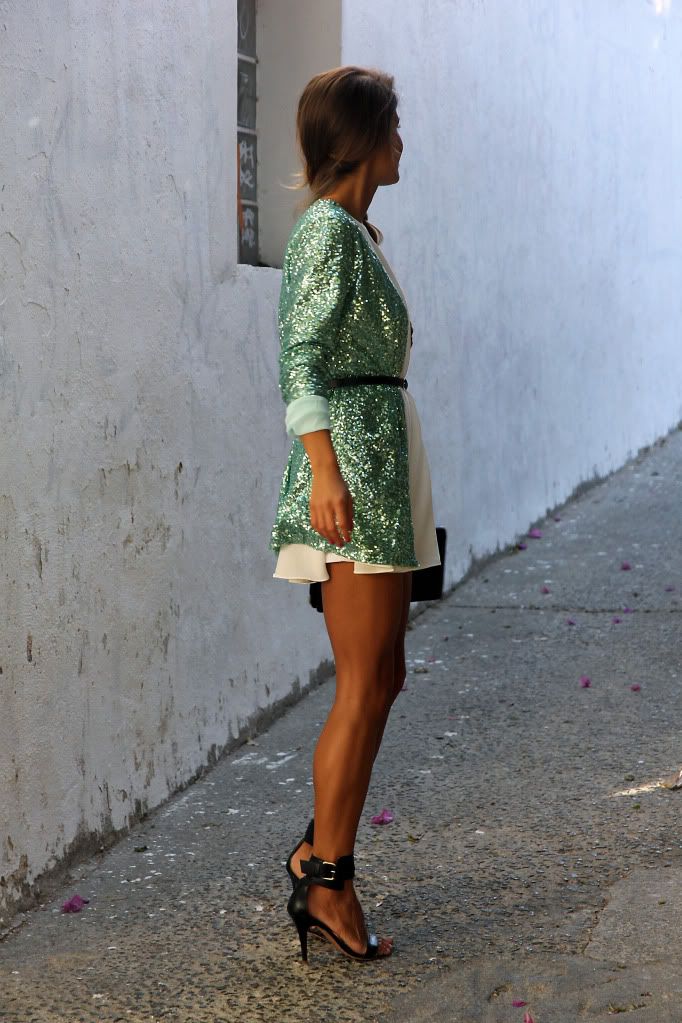 II- Cover your legs

A.  Pants

Pants are often forgotten as suitable options for a wedding.
But they look great and will make you stand out!
Large, straight, fluid, 7/8, you have plenty of options. Just stick to a beautiful fabric that look nor to "office" nor too casual.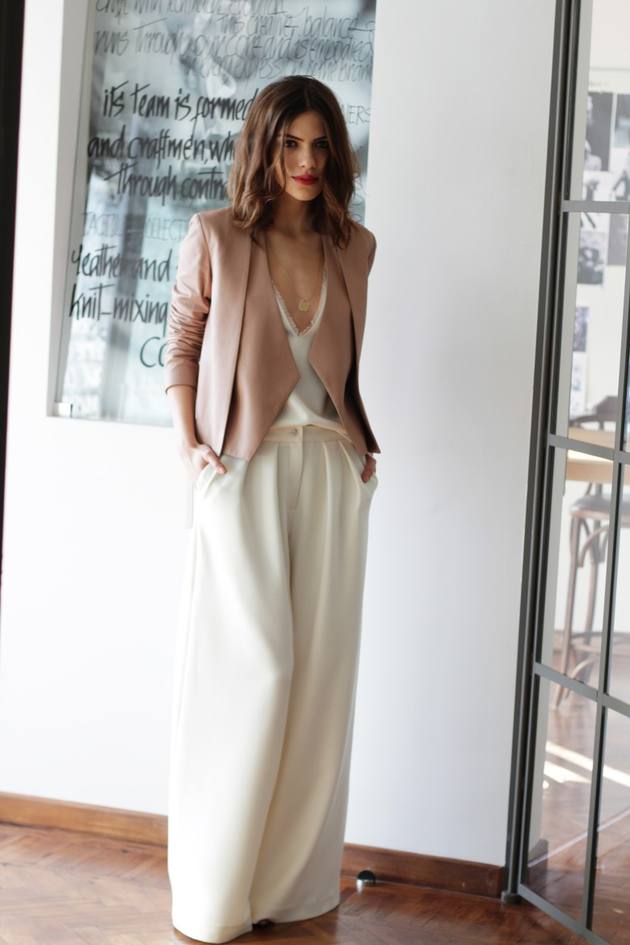 For most weddings, I recommend you too avoid slim pants that look too casual.
But for a cooler ceremony, you can pick skinnies with a nice print (flowers) or color (gold) and mix them with a pale blazer for a chic and modern look.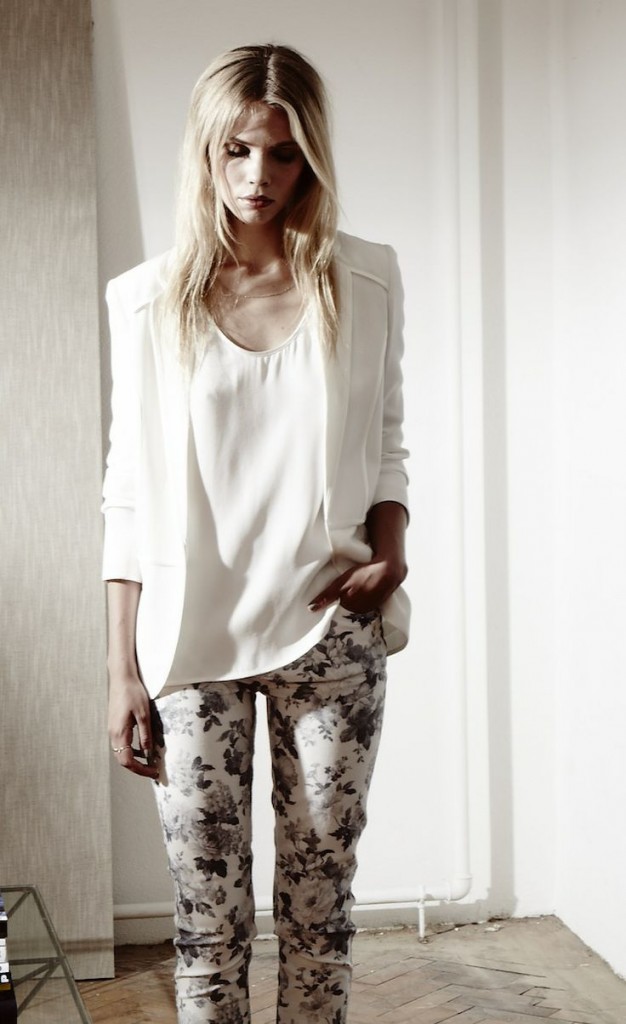 B. Jumpsuits
Cool alternative to dresses.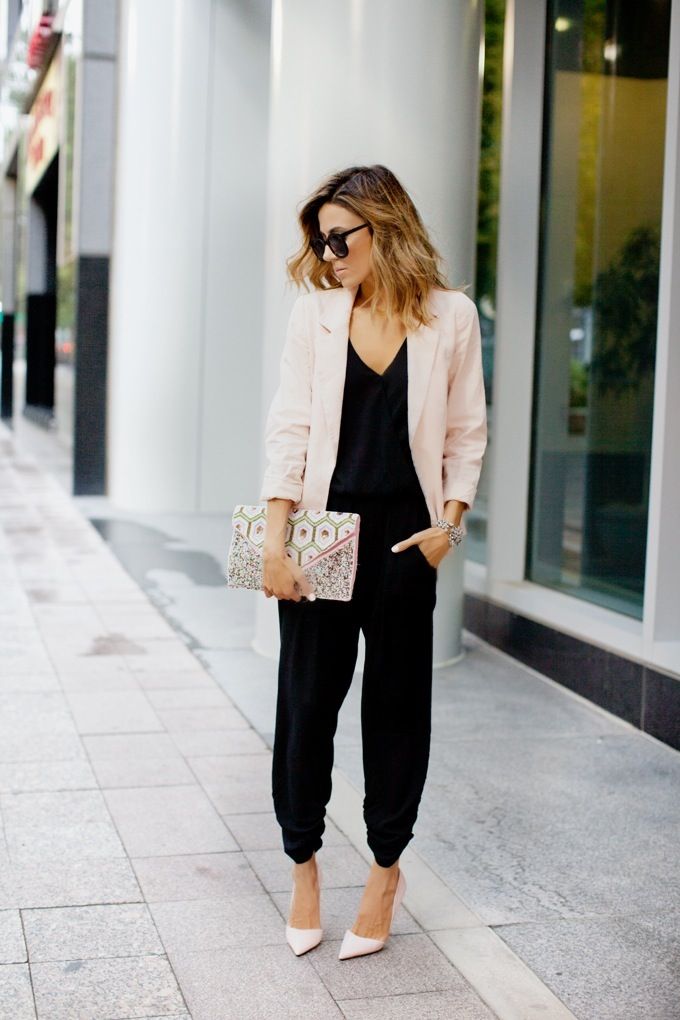 C. Long skirts

If you are slender, go for it.
Boho, princess or minimal, you can style it in many different ways, depending of your personality.
I recommend you to pair it with flat shoes like ballerinas or sandals. You'll be more confortable to walk and dance.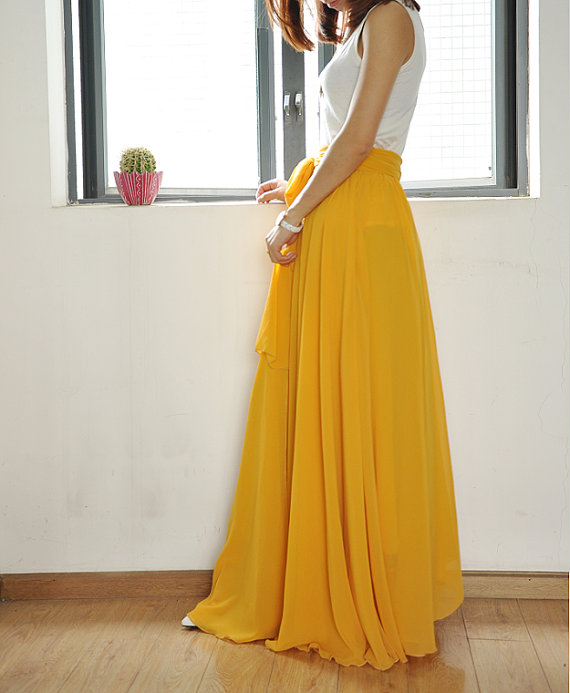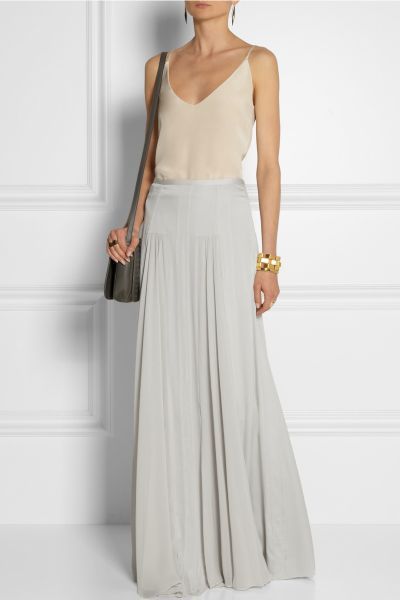 Tareza silk maxi skirt on Net à porter
D. Long dress

Of course.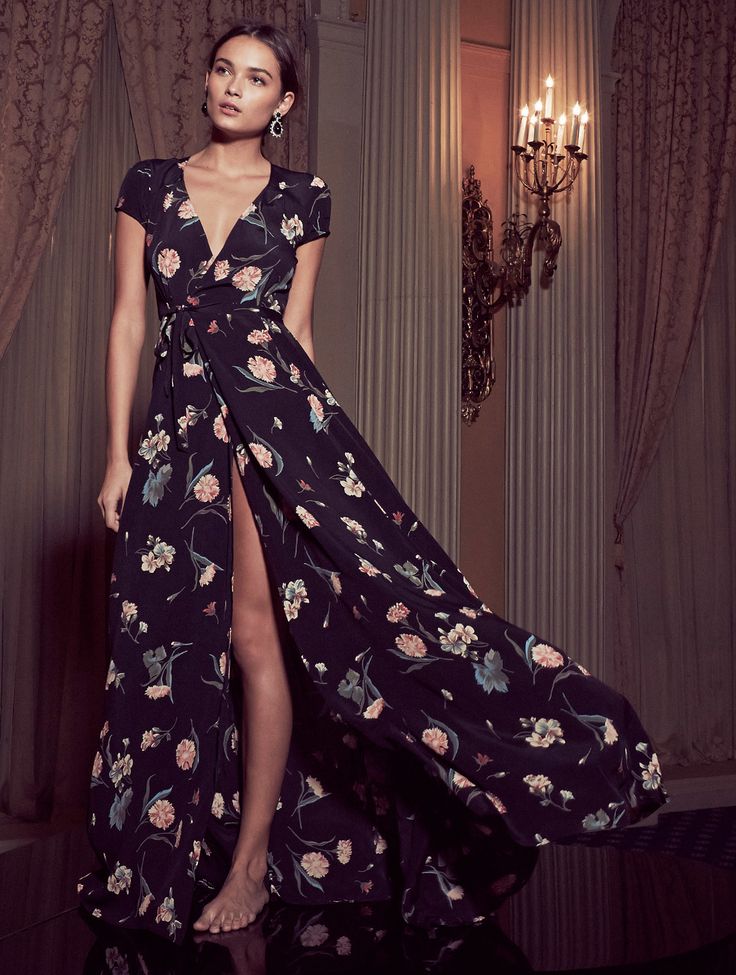 E. Tights
I do not know why, I am not a big fan of tights for a spring wedding.
But, ok, if you are cold, it is nicer to wear some.
Skip the black opaque tights and prefer black transparent tights.
Even nude are ok that day as long as they really look like they are your real skin (not too shiny, too opaque, too tanned or too pale).
Try the nude fishnets, they really are legs embellishers.
Delicately patterned or colored tights can also be an option.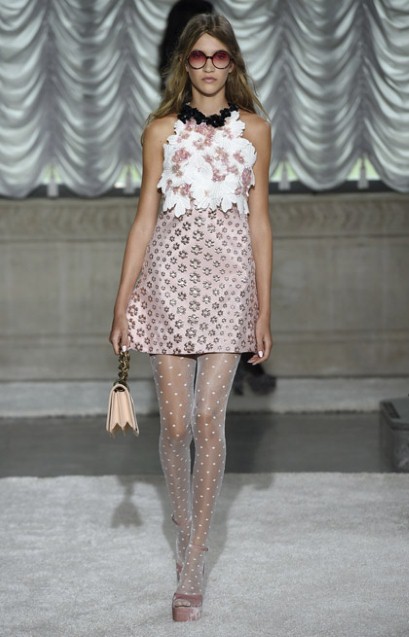 Giambatista Valli spring 2015
F. Bare legs

If you are warm on top, you can go for bare legs can you?
III- Complementary tricks

A. Wear a scarf

Not as a shawl but as a scarf.
There are plenty of light and colored scarfs that will perfectly match the above stated items.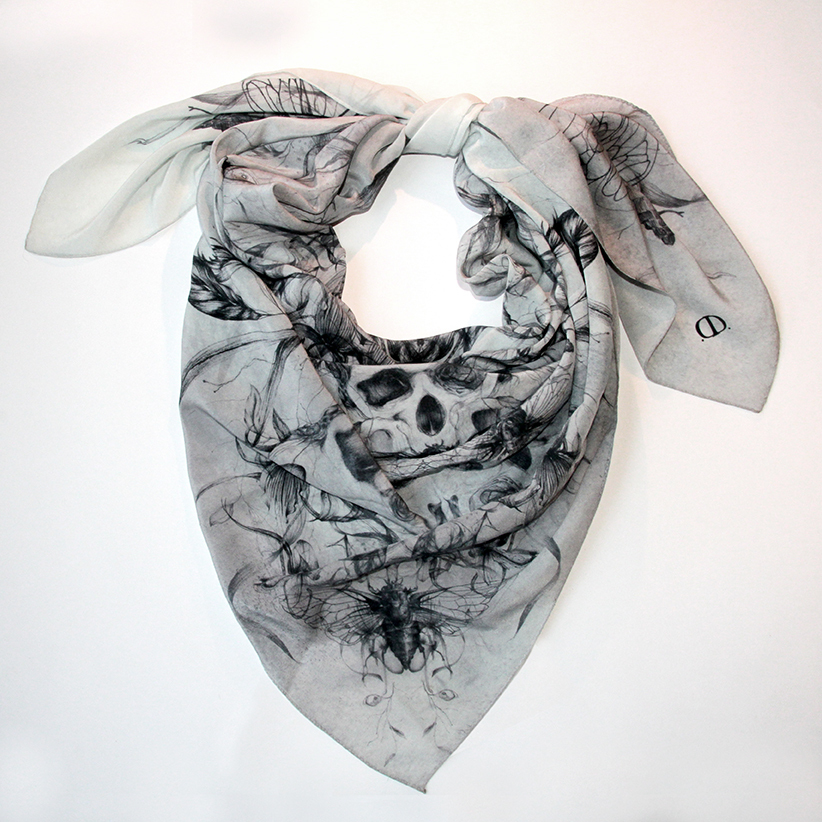 B. Bring extra layers
That will prevent you from wearing the old sweater that was in your truck cause you have nothing else.
For instance you could pack a fluid cotton or cashmere sweater and wear it between your dress/top and the coat/blazer.
C. Wear some socks/ tights inside your socks

See picture above.
D. Choose rather closed shoes

Ballerinas and pumps are much warmer than sandals.
If the wedding is really cool, you can even dare low boots.
IV- Drink champagne, dance and laugh

And you'll feel just fabulous and comfy!
Hope I got you inspired!

Cover collage: Inconnu, M loves M