To tuck or not to tuck your tops?
This is the question ma chère.
And I am there to answer it.
I/ Do tuck
A/ With high waisted bottoms
1. Bodytype
The tucking looks super nice when you have a thin waist compared to your hips.
If you have an allover round belly (apple shape) or if you are a square shape, tucking in with high waistline will do do you justice.
It emphasizes the waistline
2. How to?
a. High waisted wide bottoms
If your skirt or pants are somehow wide, prefer a top that is rather close to your body.
It can be skin tight or looser.
The more going on there is around the hips, the tighter the top can be.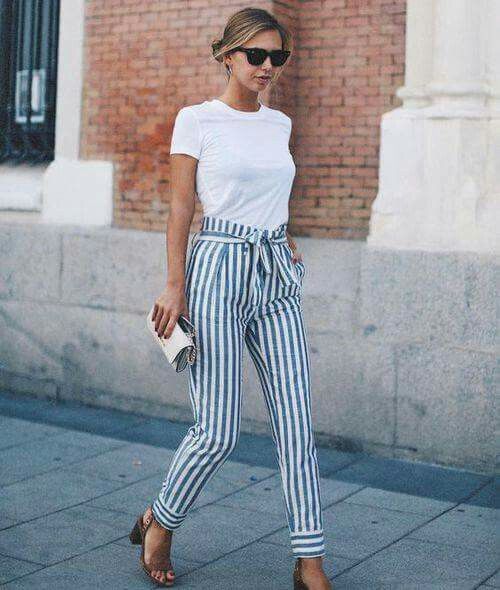 A tight T-shirt properly tucked in those paperbag pants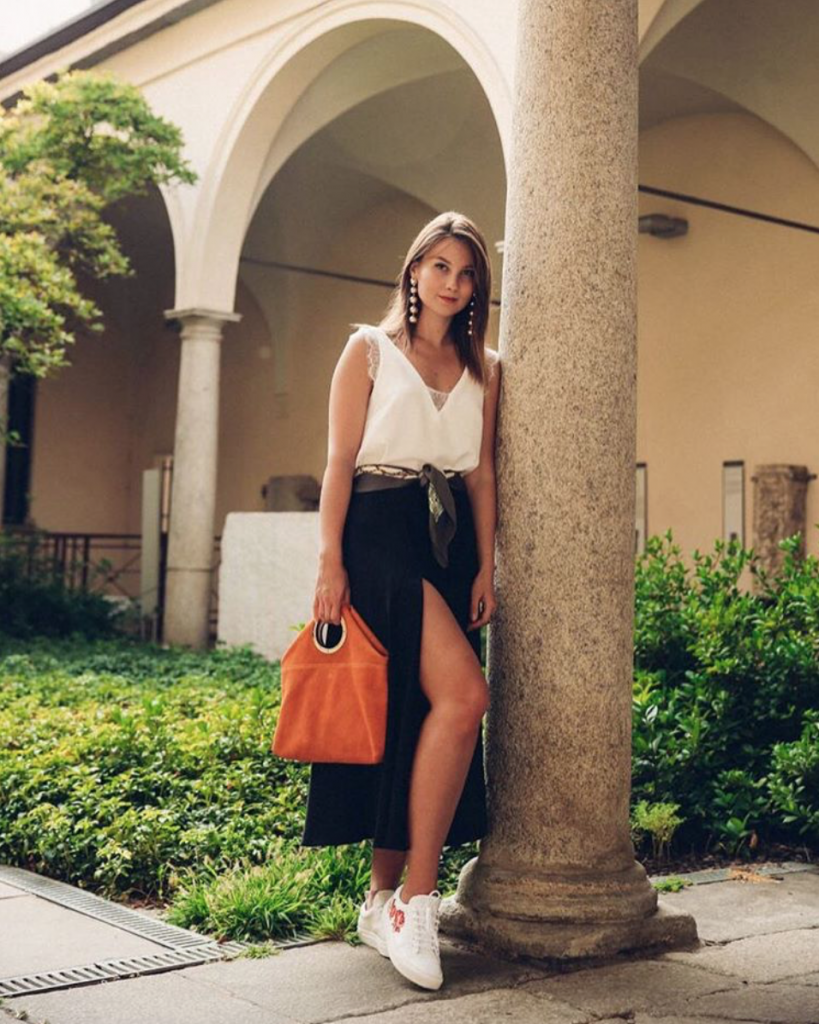 A looser fluid top on this more minimal skirt seen on Angy's tearoom
b. High waisted skinny bottoms
I recommend going for tops that have a bit of "looseness" going on.
Like a T-shirt, a knit, a shirt… and make the fabric "fluff" a bit. It shall not feel like the tucking is vertically pulling on the material.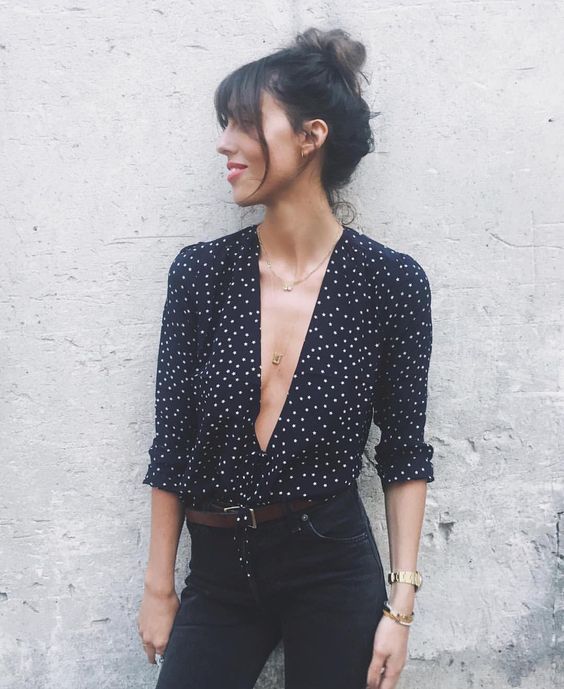 Violette (I think) wearing ultra skinny jeans with a fluid blouse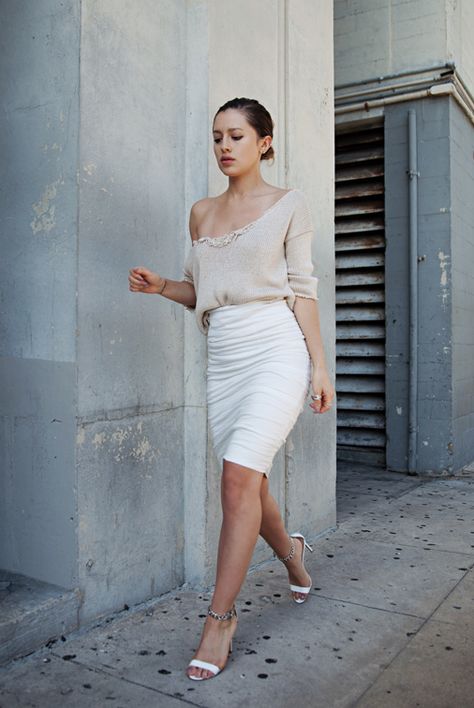 Karla's closet tucking a fluid cashmere in her skin tight pencil skirt
B/ With low waisted bottoms
1. Bodytype
This tucking may be less modern but it flatters almost everyone.
It is interesting if you have a round bottom or/ and a flat belly you want to show.
If you have bigger breasts, this trick prevents you from the "tent" effect.
Also works with half tucking (see part III).
However if you have a belly and or/ noticeable muffin top, then this style is probably not the best for you.
2. How to? 
I recommend that the top you tuck has some "looseness" to it because, aside from super super skinny girls, everyone has a bit of muffin top going when you  wear low waisted bottoms and I think a skin tight top on skinny jeans does not make a lot of us look nice.
Actually, in this situation, the "half tuck" is currently more trending. It give some more casualness to the style and prevents any back pudge hugging.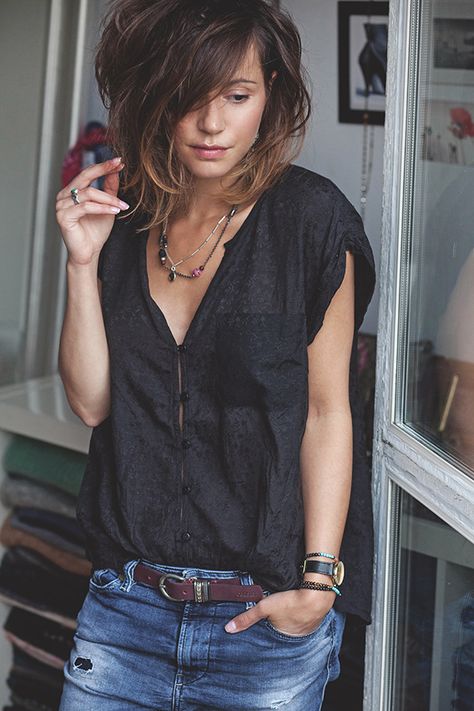 Les babioles de Zoé wearing low waisted boyfriend jeans with an almost tucked top. (Believe me, in this world of half tucking and high waisted mom jeans, finding the perfect illustration pic was a real challenge.)
C/ With belted bottoms
Because you can't hide the bulge it creates with a layer.
It does not matter whether the belt (or look alike) is integrated or not.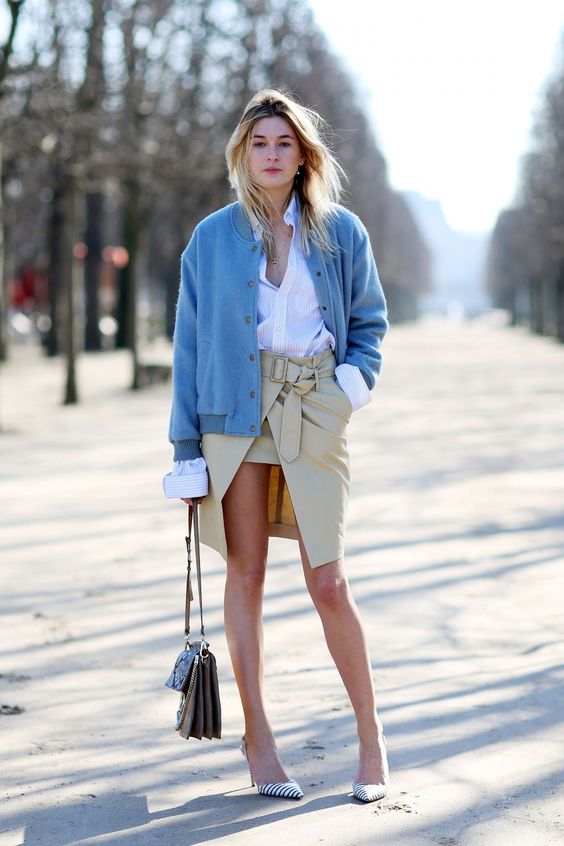 II/ Do not tuck 
The only case when not tucking does not work is when you are wearing a bottom that shows under the top layer (typically the skirt in the picture just above).
Otherwise not tucking fluid tops is great if you wish to flaunt a belly or make your hips appear smaller.
It is also better not to tuck if your bottom has a meh waistline like a stretchy waistband for instance.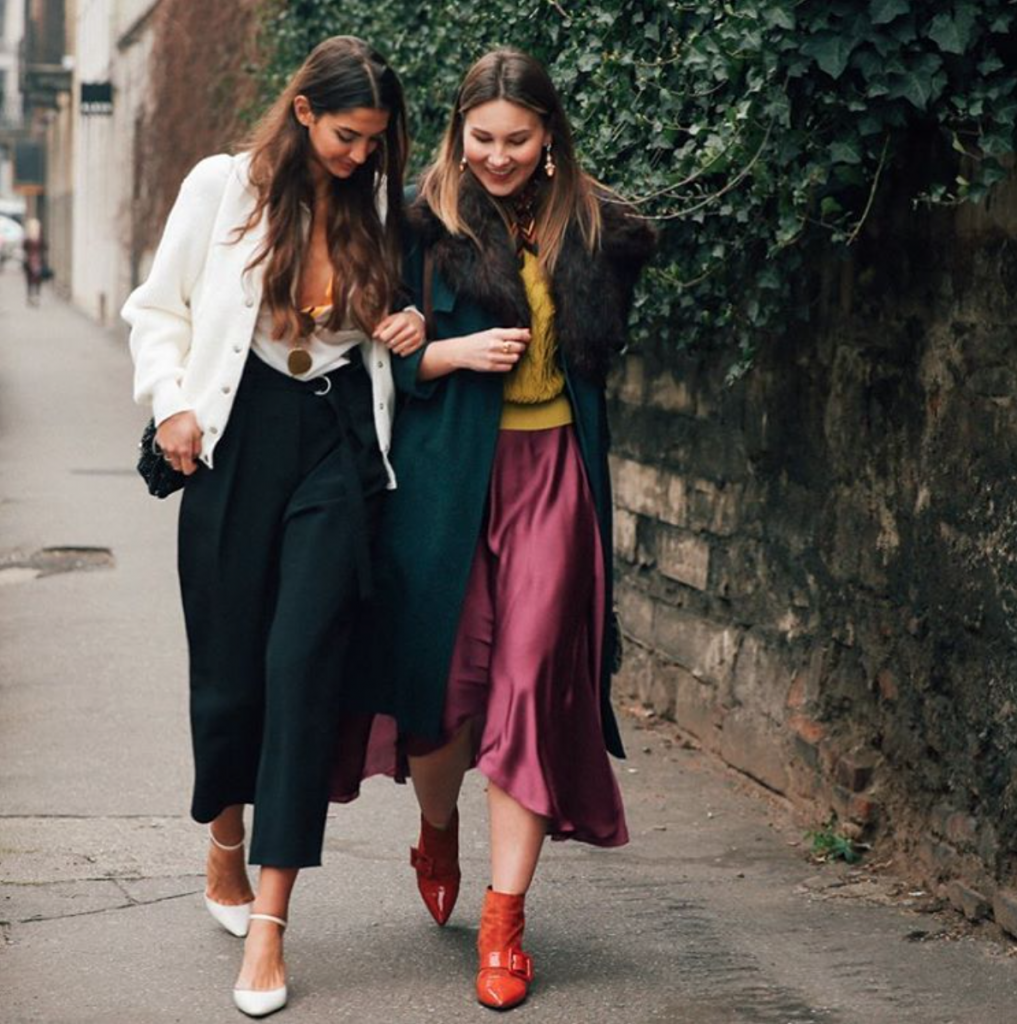 Angy's tearoom and friend. Her skirt (assuming it is one, does probably have a waistline that is not worth showing).
And of course, do not tuck the tops that are obviously designed to be worn outside like belted tops, pleated top, tops with flounces, etc…
III/ Or half tuck
The best of both world! Half tucking, while showing your  hip curve and your flat belly has the cool attitude of someone who does not care much (when actually, this someone cares a lot).
This trick works best on low waists or mid waists bottoms but you can dare it on high waist too.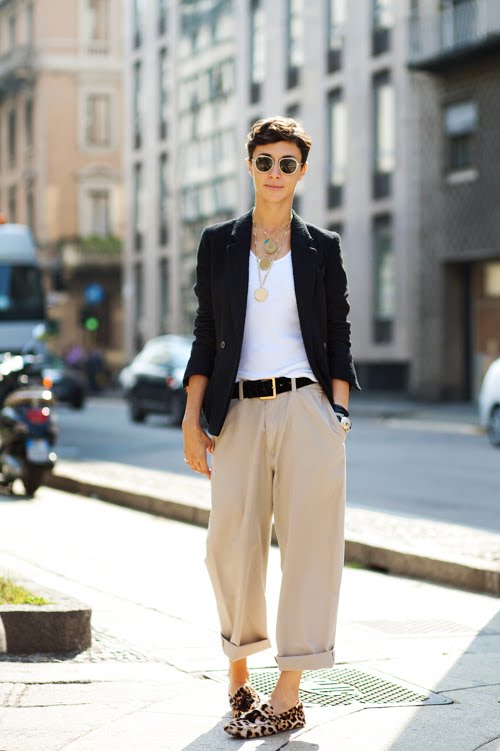 Probably very old tuck style spotted by the Sartorialist (datation by feet position…)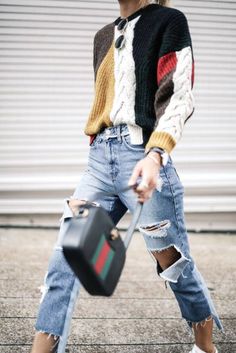 Achieving half tucking on mid waist
And you? Do or don't you? 
Cover collage: banana republic, l'atelier de Camille