The lipstick color match
An easy style recipe: match your lipstick to something in your outfit.
I/ Examples
Lips and hat (and nails here)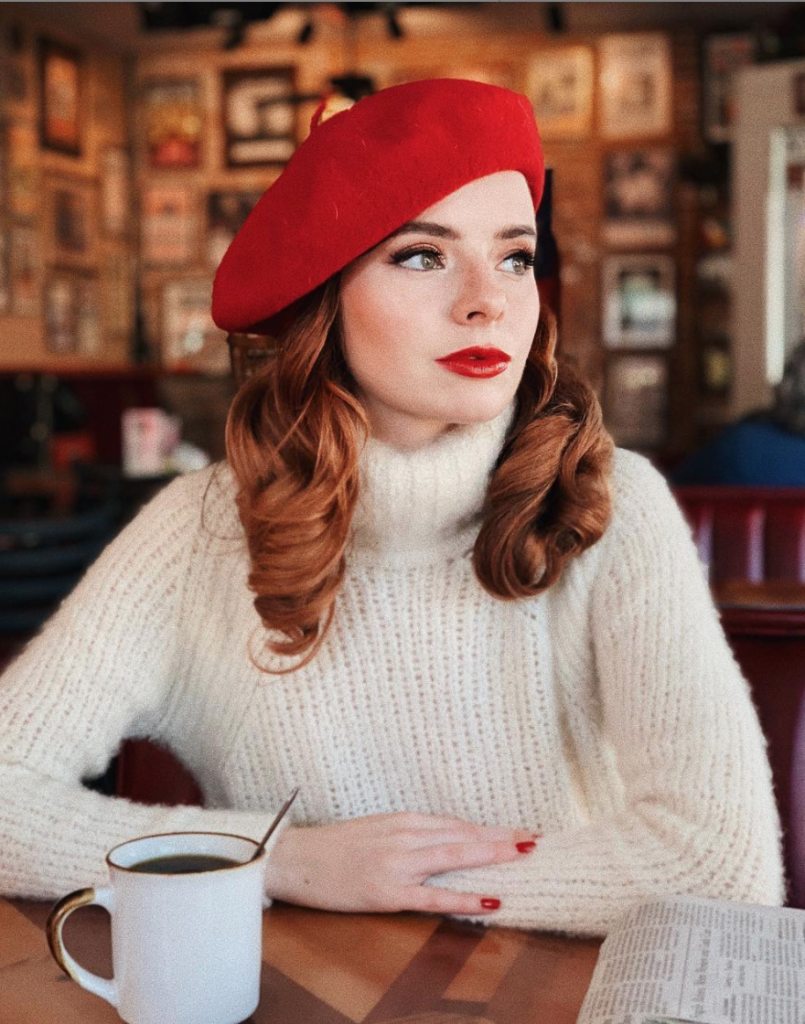 Lips and (one petal of the) earrings
Lips and shoes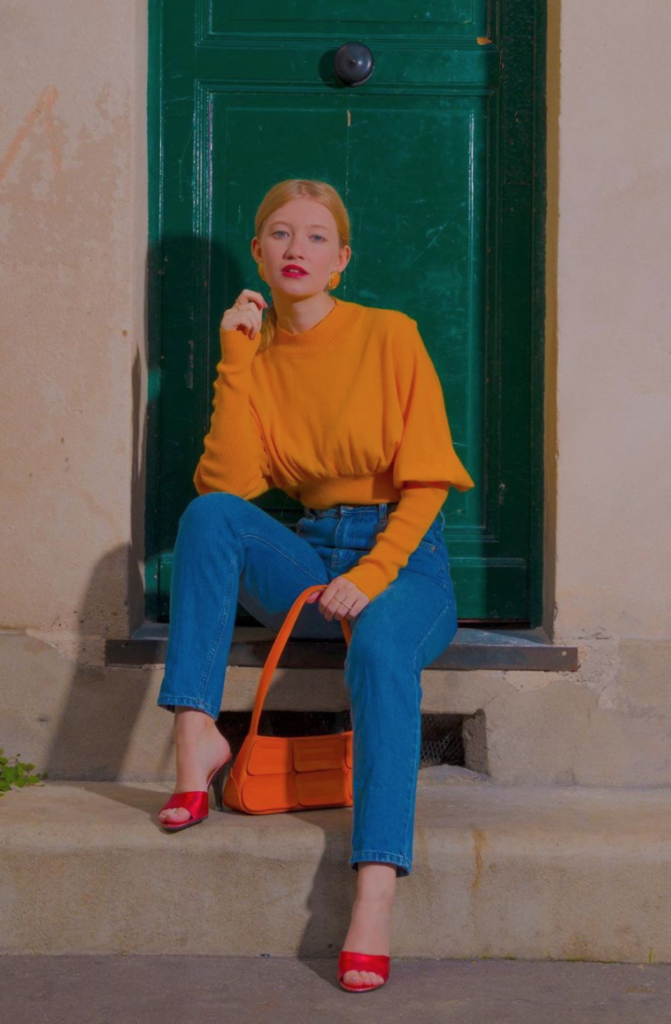 Lips and bag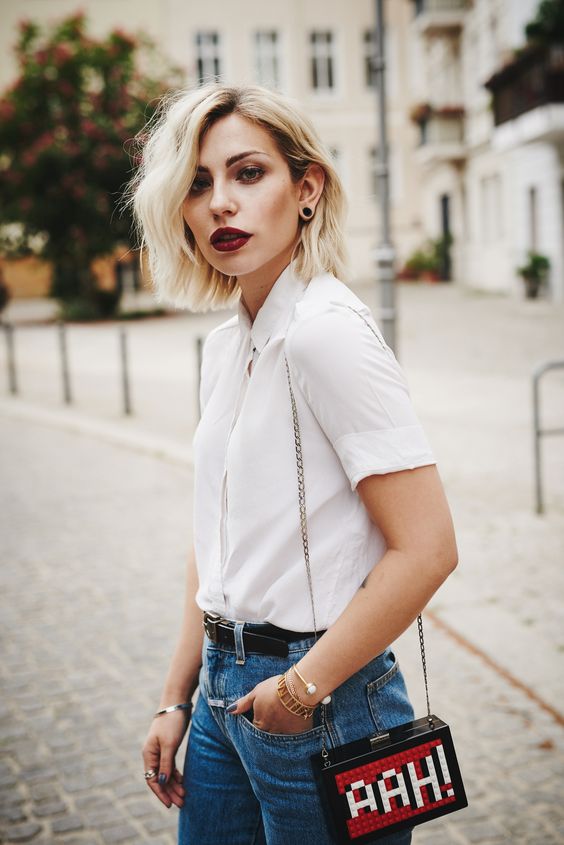 Lips and belt
Lips and gloves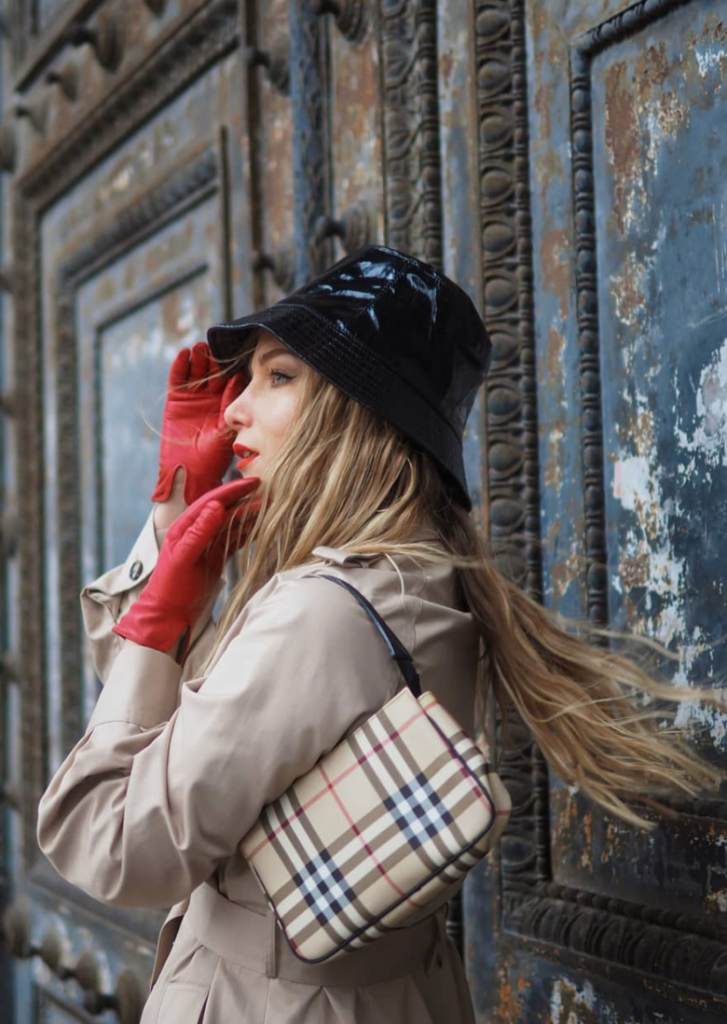 Lips and (the upper) stripe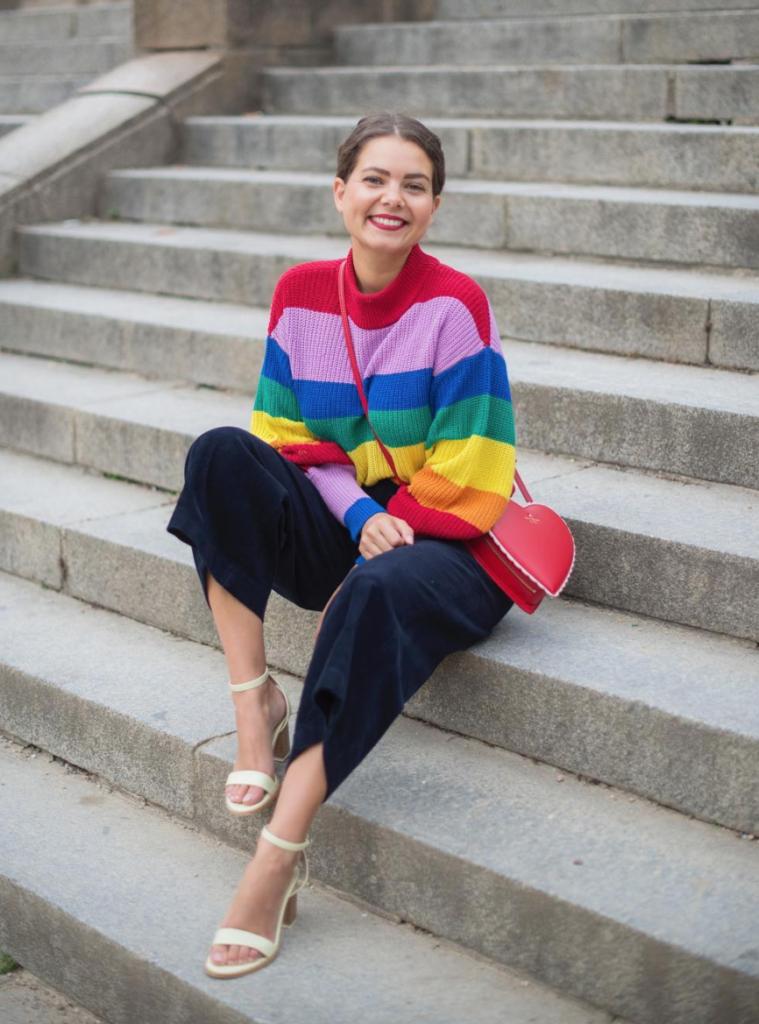 Lips and the pink flowers of the print (and the bag)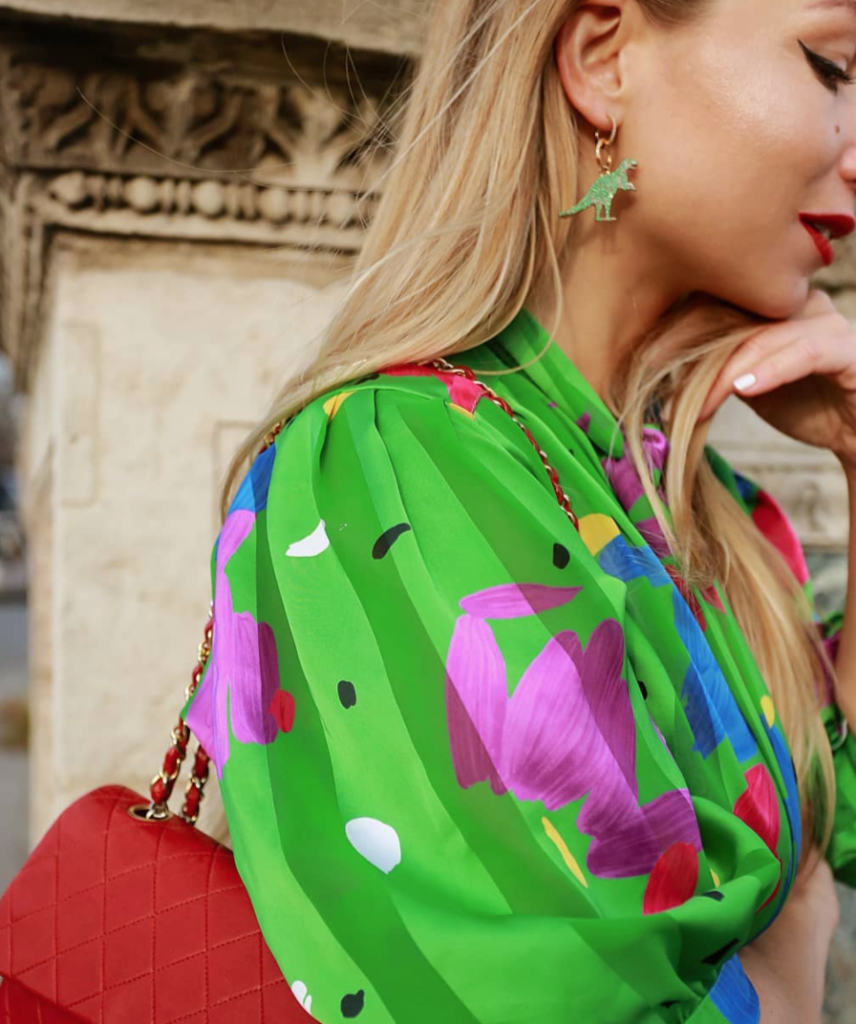 Lips and, well, the main cloth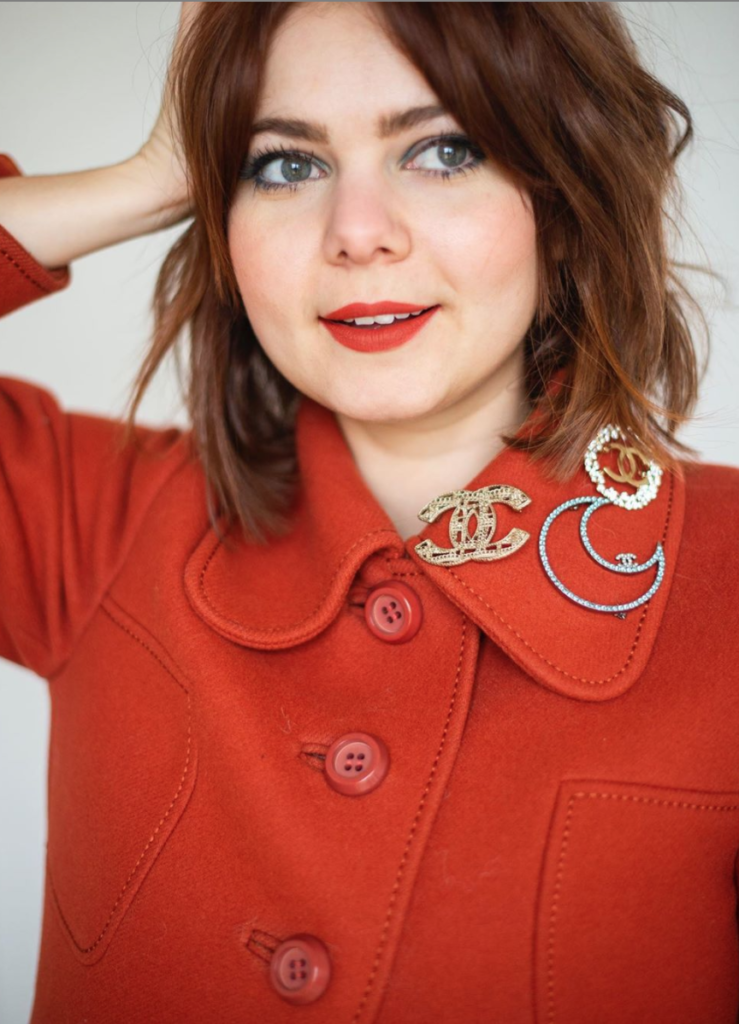 Juliette Kitsch
II/ Does the lipstick has to be a perfect match? 
I already can hear you protesting you would need to rob the lipstick store (yes such a store exists in my fantasies).
Relax: when there are only two red elements in an outfit, the eye will consider they are matching. Even if the color differs slightly.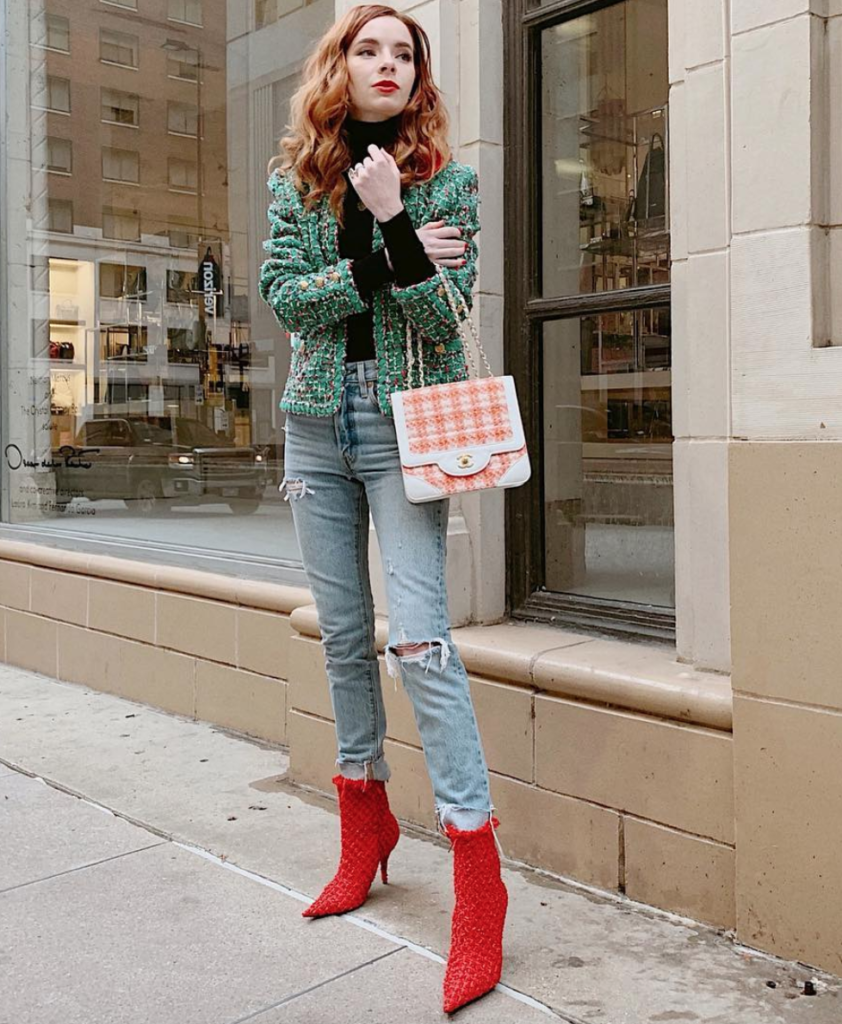 Even if your lipstick and the chosen color are close to each other you can afford some imperfection.
Just respect the spirit of the red. Determine whether its a bright red, a pink, a coral, an orange, a burgundy… and pick accordingly. But having the exact same coral shade you do not need.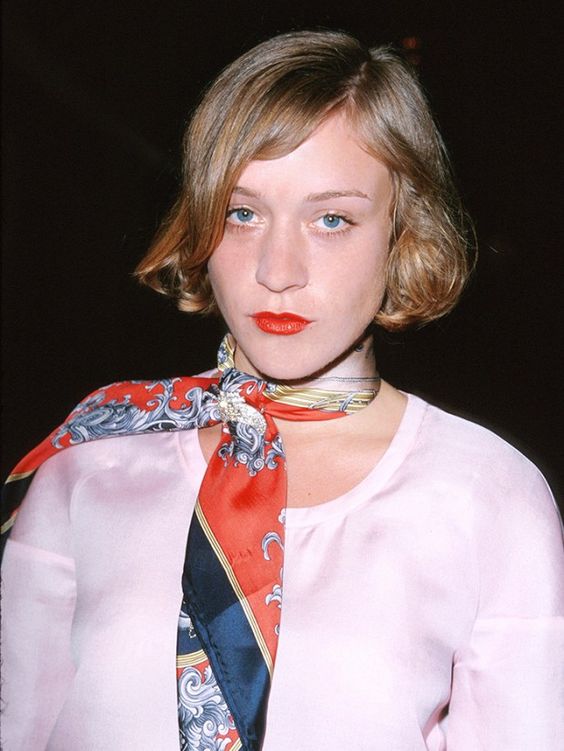 Chloé Sévigny sporting a pitch-perfect matching lipstick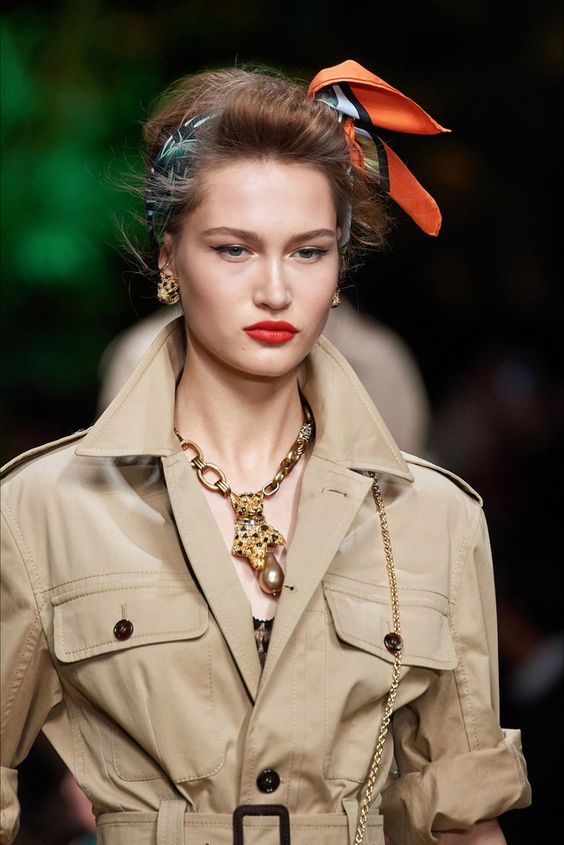 Less perfect but also lovely orangy lips matching with the orange scarf at Dolce and Gabbana.
And you? Do you use your match clothes and accessories with your lips?