Summer staples you can wear in autum
I/ Dresses, skirts and jumpsuits
Unless the look of the dress really is too summery (like a super thin cotton or linen), there are many flowy summer dresses you can transition in autumn and then winter. Silk, viscose and thick cotton work best.
You guessed it, the trick is to add layers.
It could be an overlayer such as a blazer, a coat, or a sweater.
Or a base layer such as a stretchy top or tights.
And of course, change the shoes accordingly. Sturdy flats, combat boots, low boots, tall boots and even knee-high boots are an option.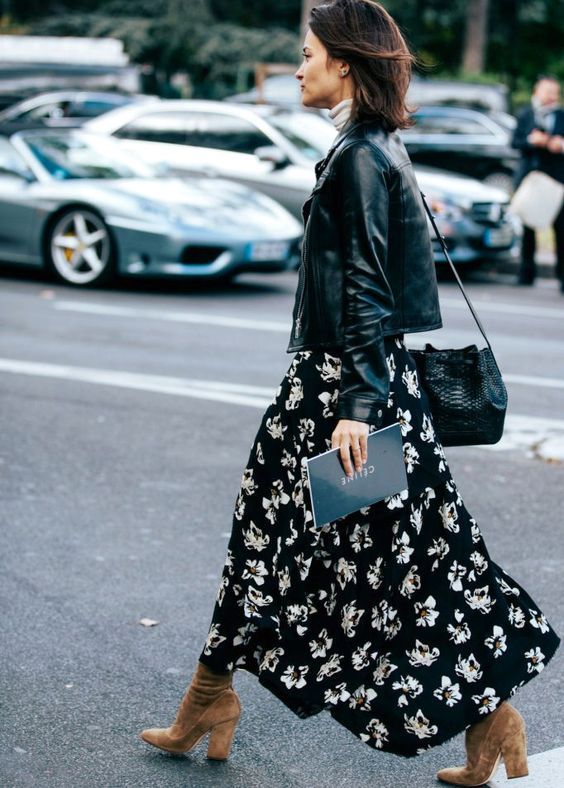 A turtleneck as a base, tall boots, a leather biker jacket and voilà, your flowy floral dress is ready for fall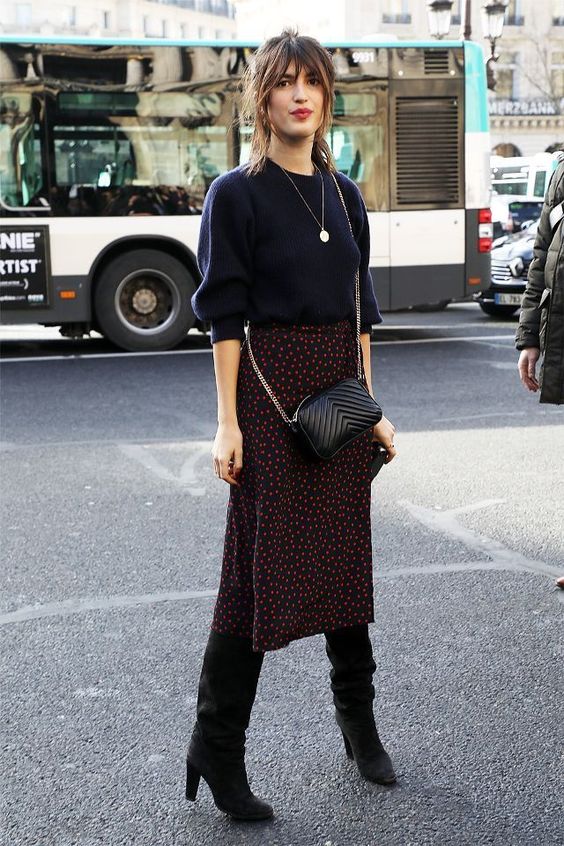 Jeanne Damas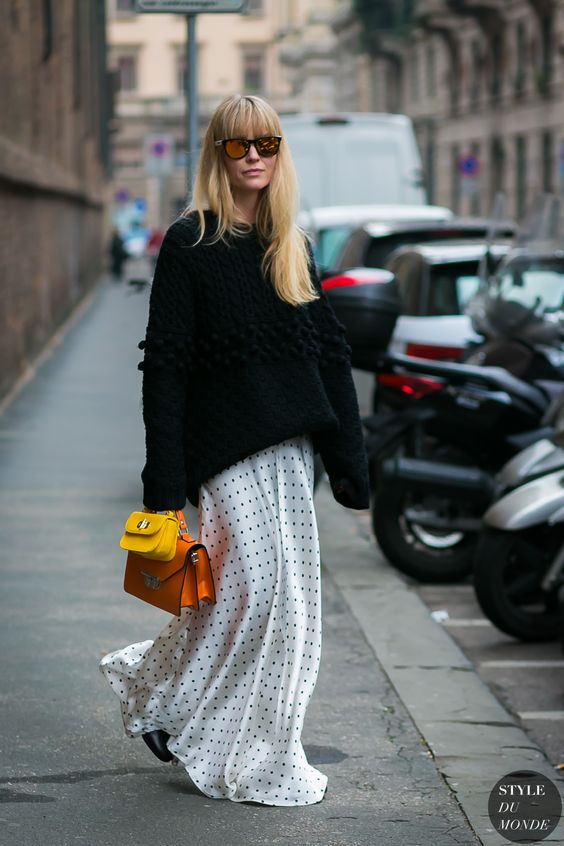 Jeanette Madsen par style du monde
Throw a cashmere sweater on your floral dress and it becomes a skirt (or on a floral skirt…)
A blazer and laced boots on a sunny fall day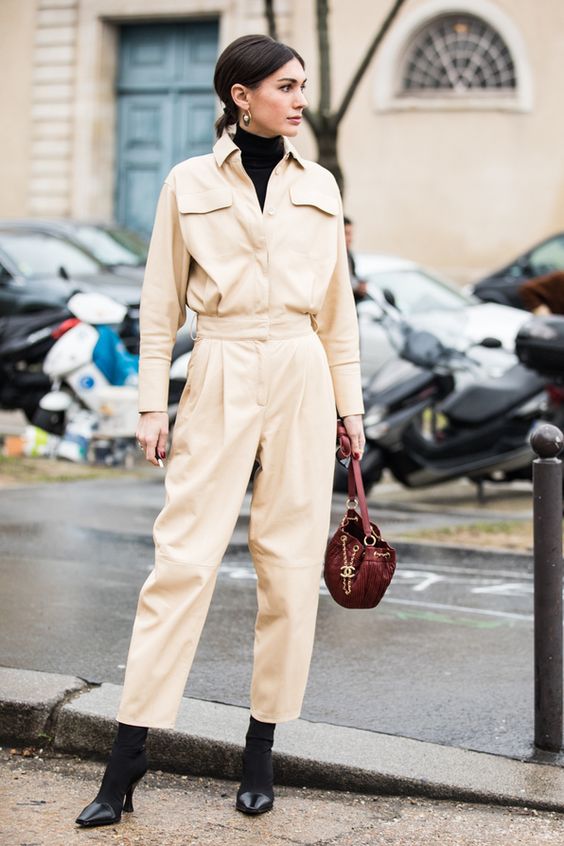 Bonus: the tricks work with the jumpsuits as well 
2/ Opened shoes
Oui, you read me correctly. Last year at APC all the sales team (well females only TBH) wore clogs with toasty socks in them. Paired with the classic timeless look of the brand it looked amazing.
Not to reproduce on a rainy day though (duh).
You can do this trick with socks or tights.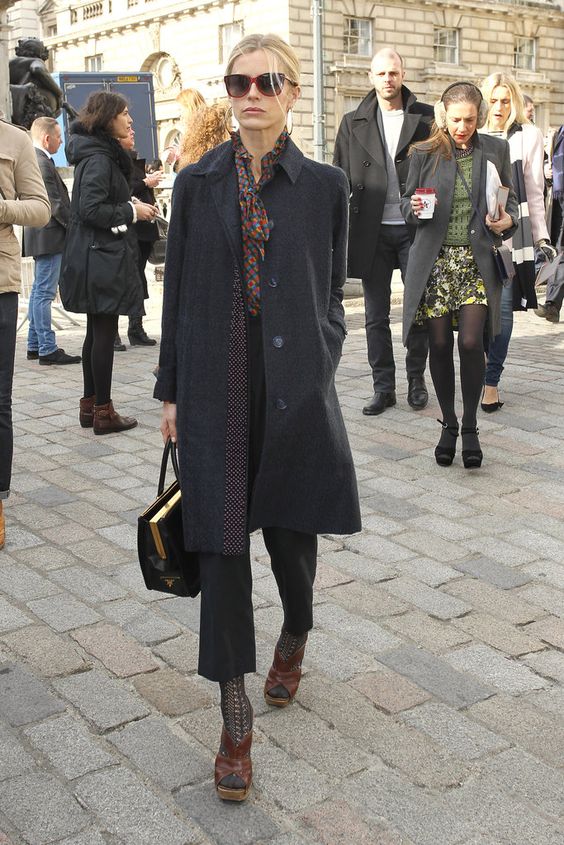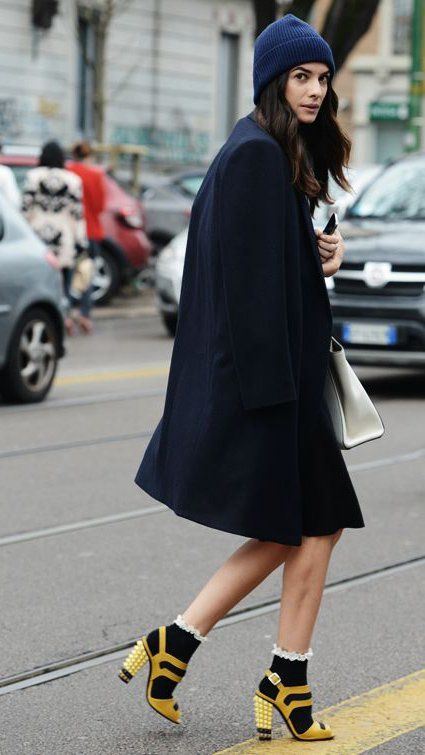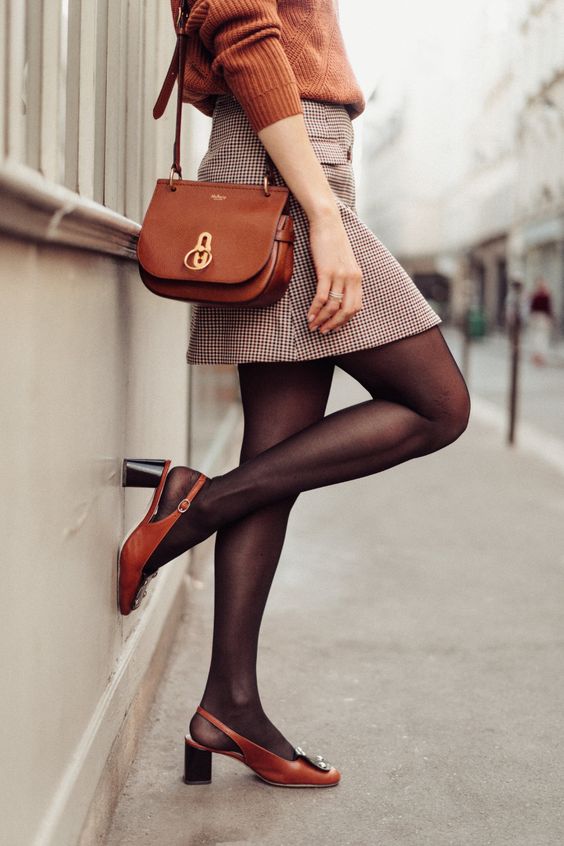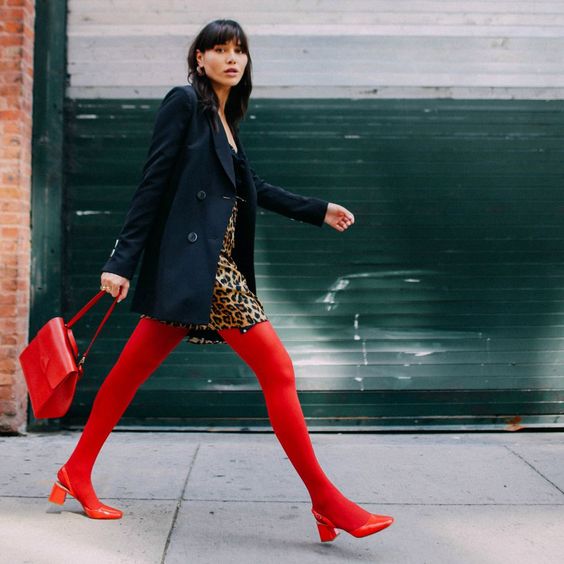 Love the red on red with red bag! What a statement
Cover collage: Me in 2015 (!!!) and Alexandra Golovanoff