Styling tricks you can learn from AW 21 fashion shows – part 2
Bonjour quarantined readers!
After two days of binging everything there was to read about Covid-19 but also Spanish flu and the Plague epidemics, which actually soothed me (I mean humanity got back from worst than what we are experiencing!), I am back here to provide non-epidemic related contents.
I will focus on fashion tips you can directly apply when being stuck home.
Today is the second part of my (already very dense) fashion week post.
This time about the color combinations you can reproduce.
If you do not own the same pieces as in the show (unlikely), remember that a color combination can be made of everything. Red and lilac together can mean:
red shoes with lilac sweater (+ neutral color)
red lips and lilac eyes
red top and lilac skirt
red nails and lilac blouse
etc…
And you can even apply the inspiration to your house! How about a lively boudoir atmosphere with a lilac wall and a red armchair? Or a bouquet with lilacs and locally grown roses?
Here are the best color combinations I spotted during the last shows.
I/ Lilac
Did I mention this one?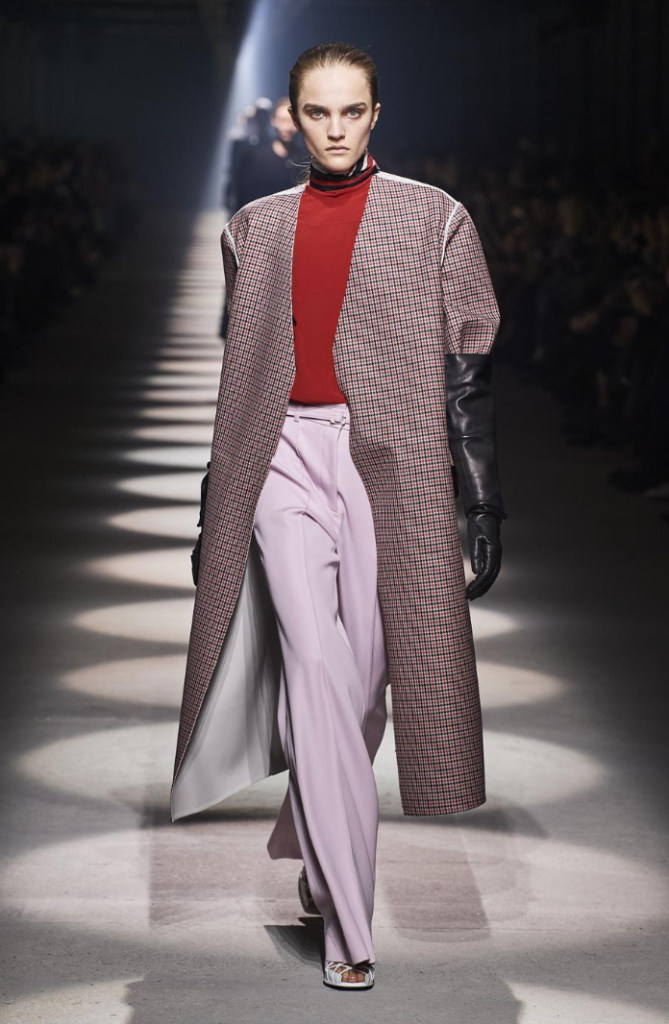 Givenchy
I can sooo imagine this as home decor too <3
Céline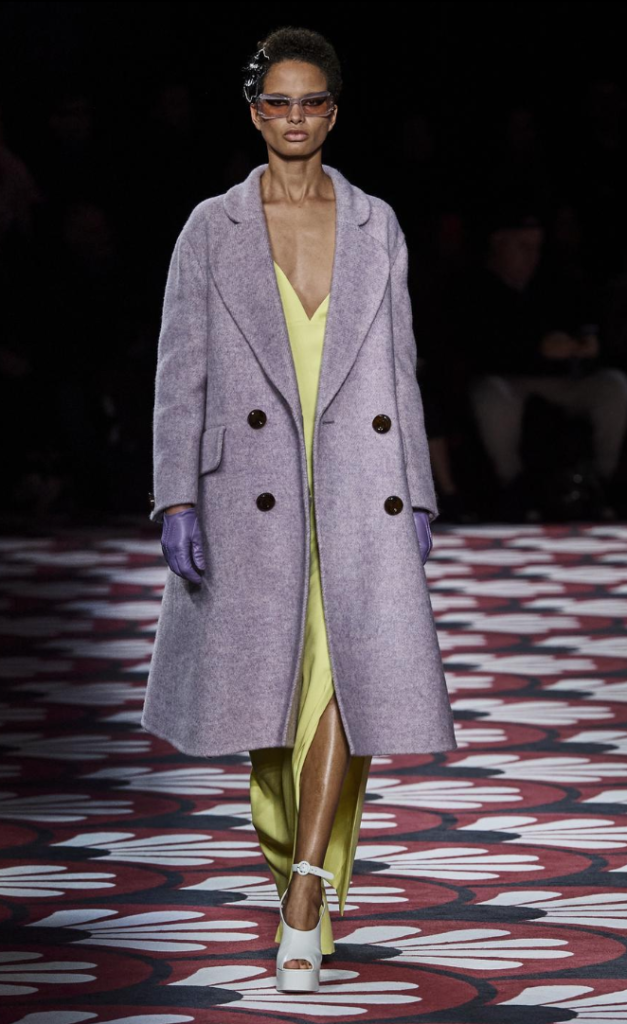 Miu Miu
Glazed chestnut and lilac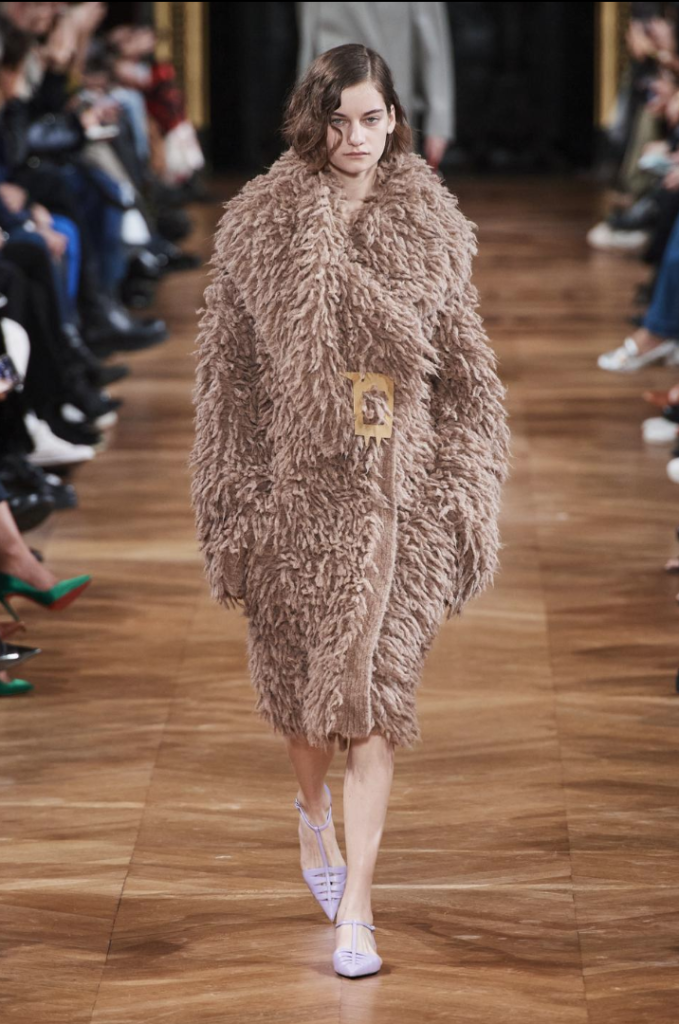 Stella Mac Cartney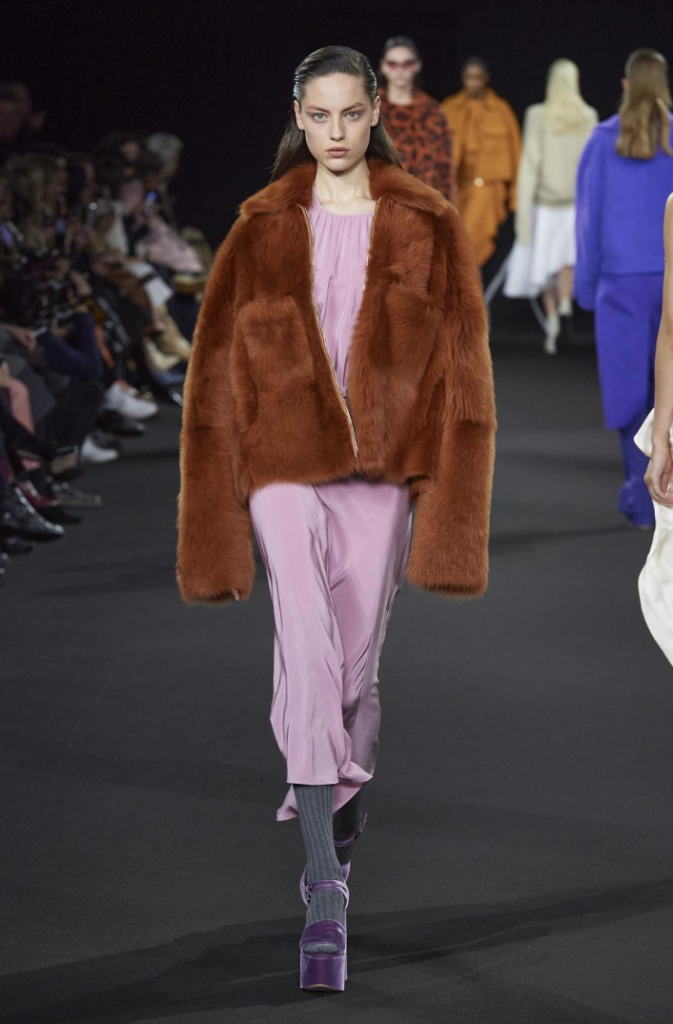 Rochas
II/ Caramels
Dark caramel and lavender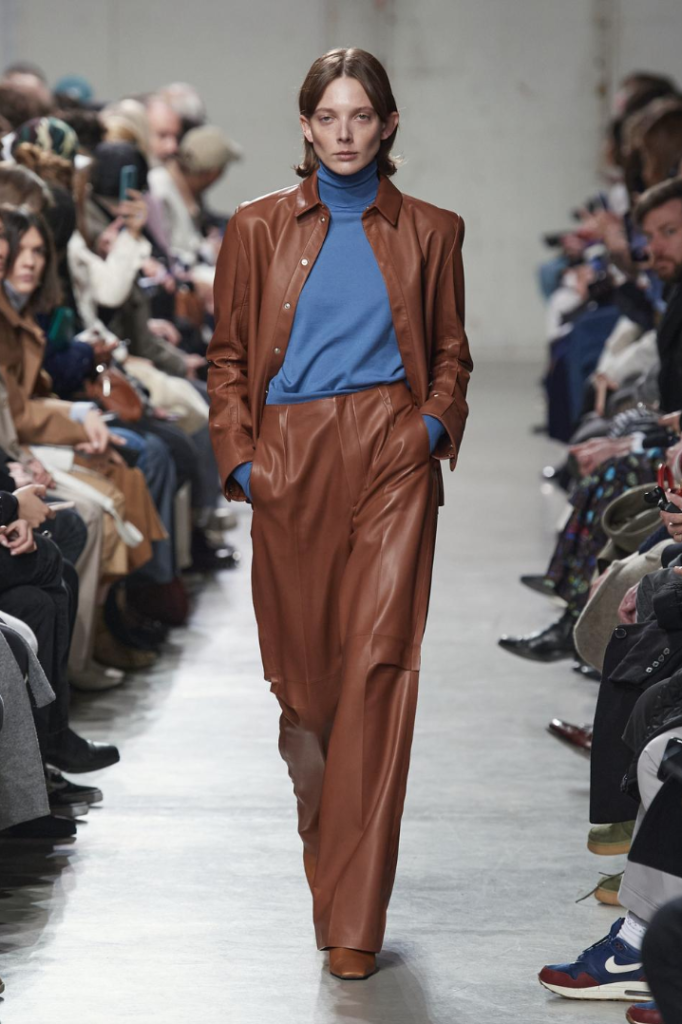 Gauchère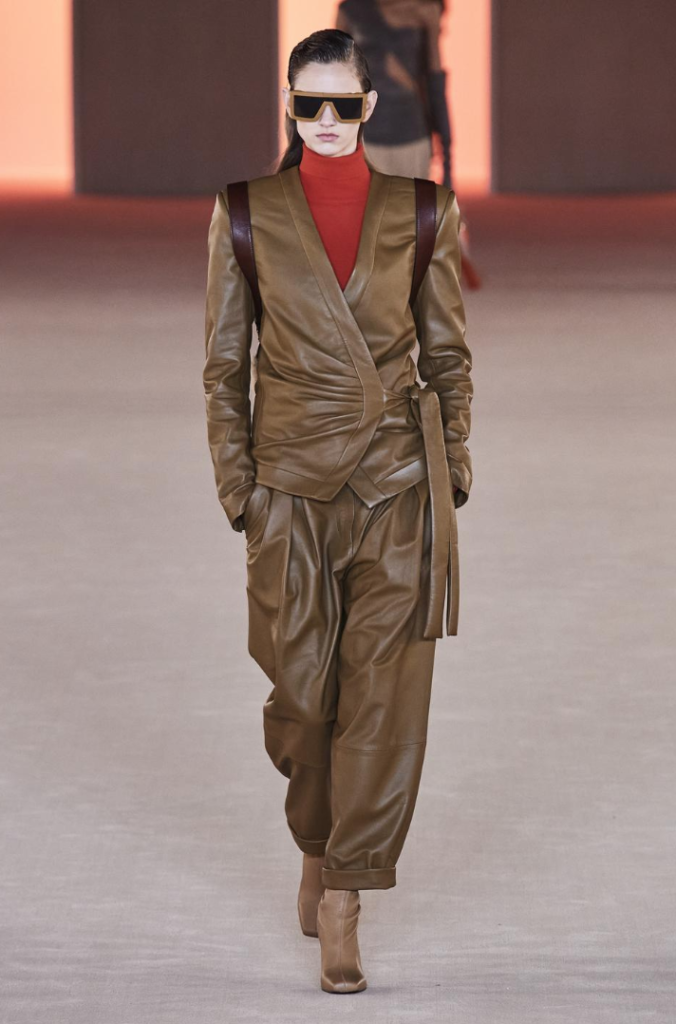 Balmain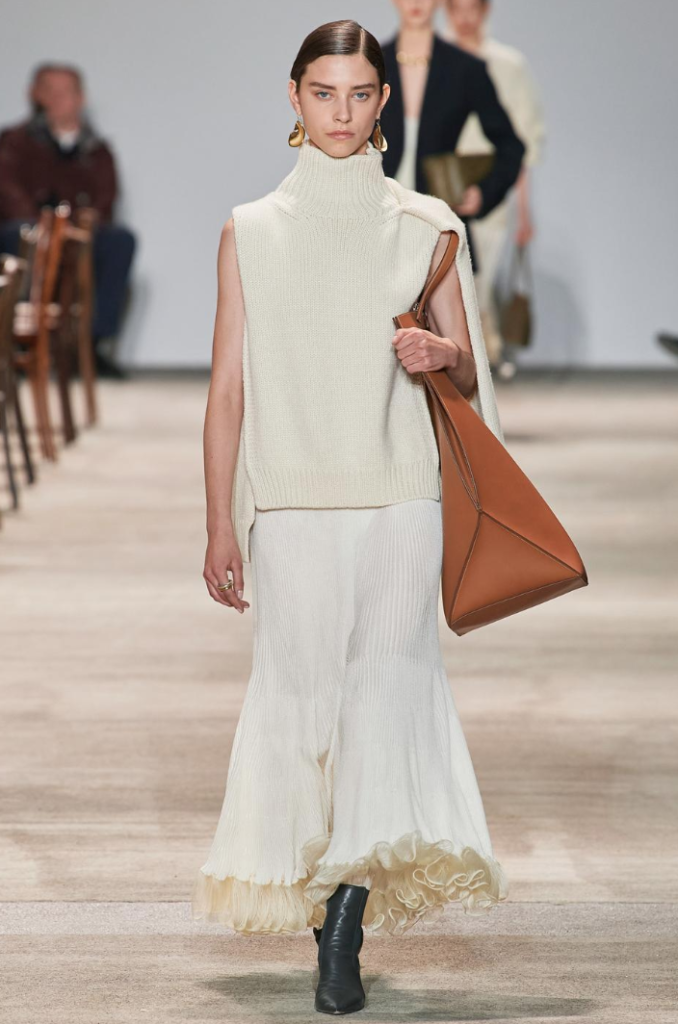 Jil Sander
Can't get over so much gorgeousness. I am sure 2020 Cleopatra would look like this.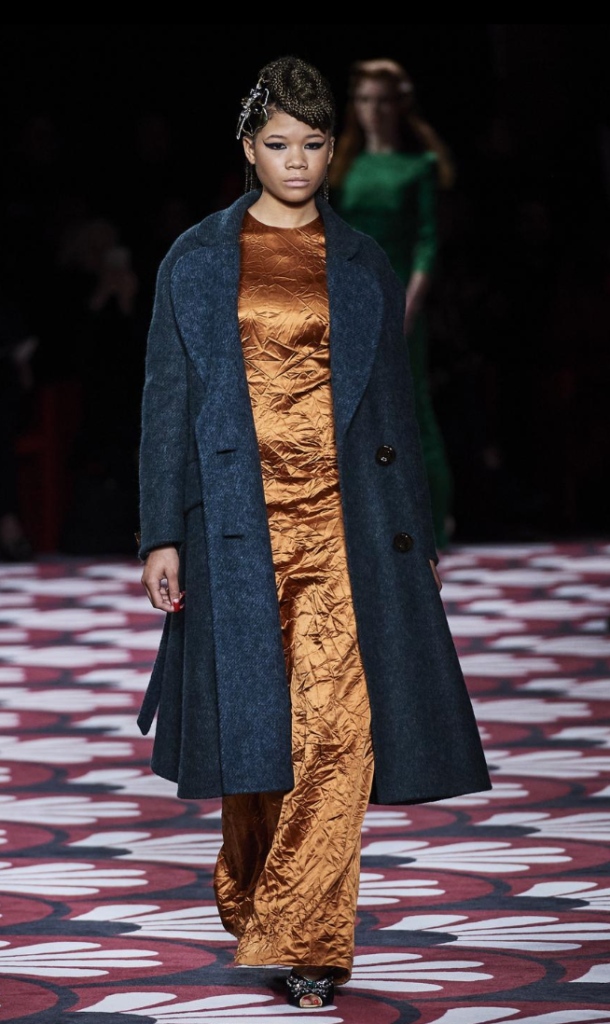 Miu Miu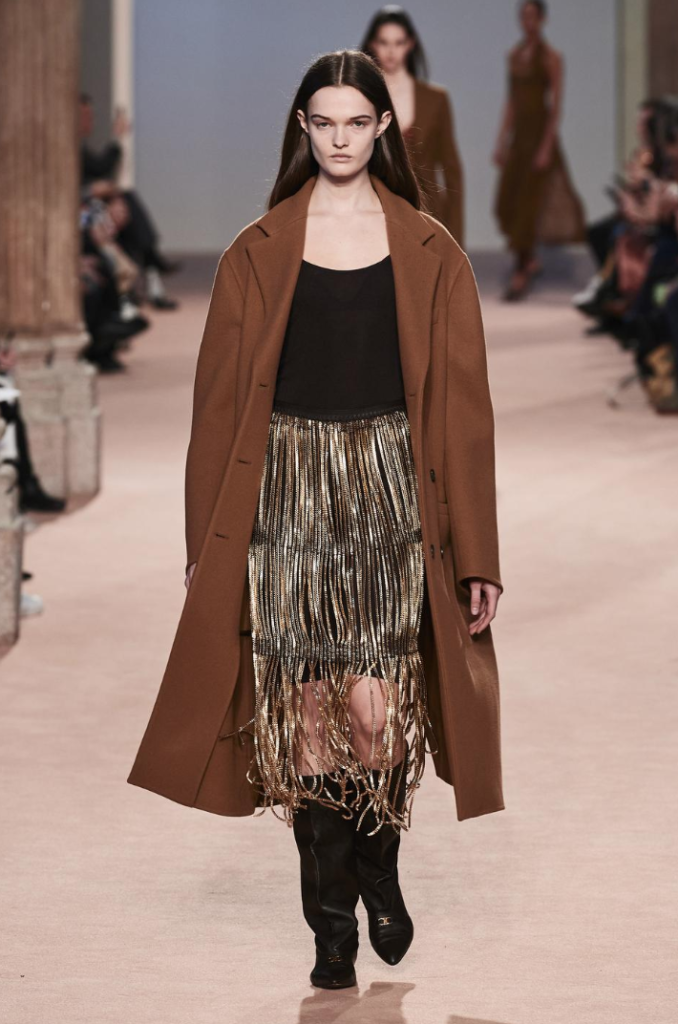 Salvatore Ferragamo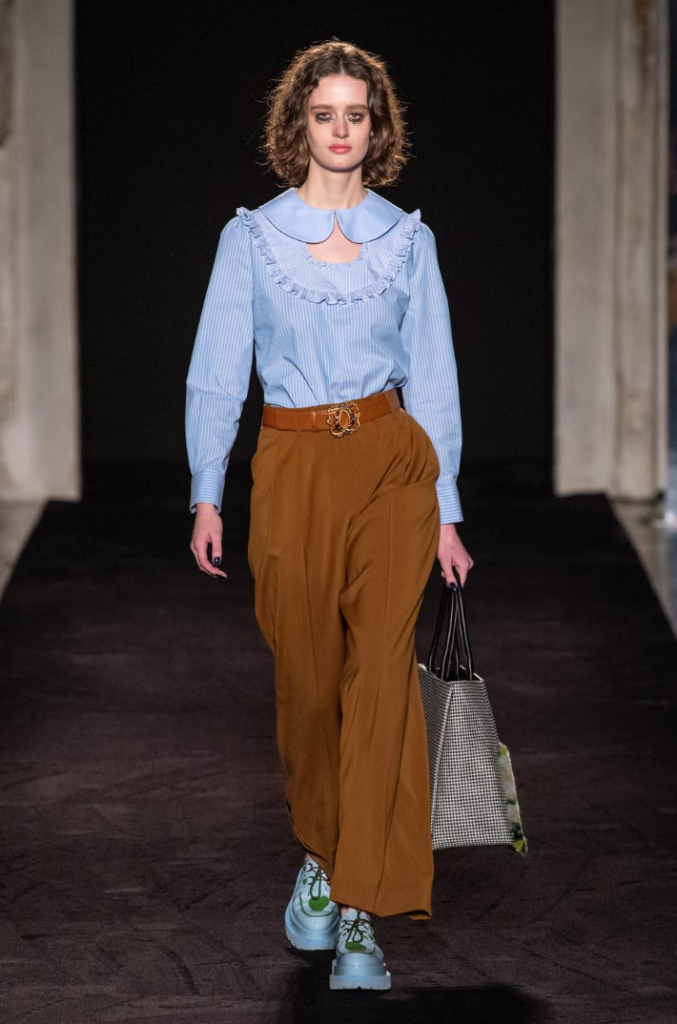 Stella Mac Cartney
III/ Grey and silver
I did my mea culpa on why brown and grey CAN actually work together when you pick the right shades in my last newsletter. If you want to receive march newsletter please subscribe <3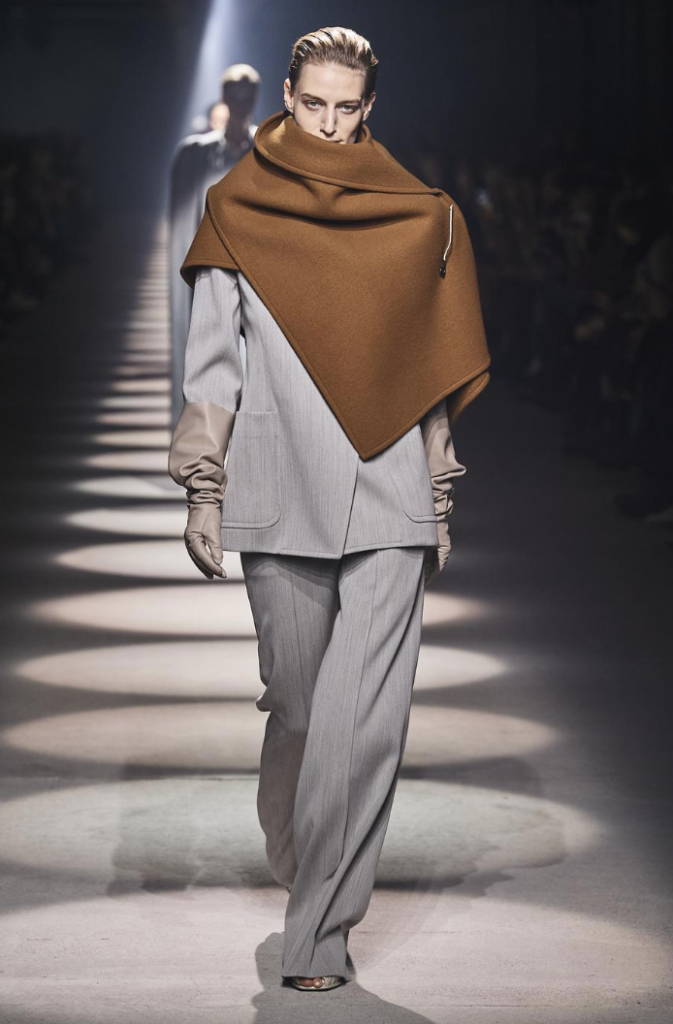 Givenchy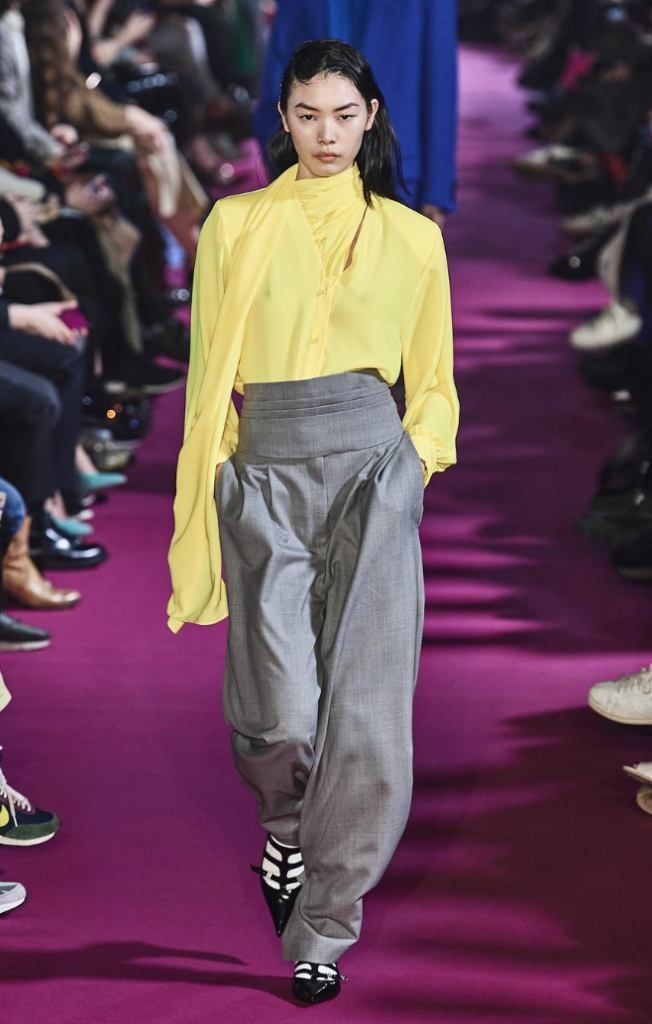 MSGM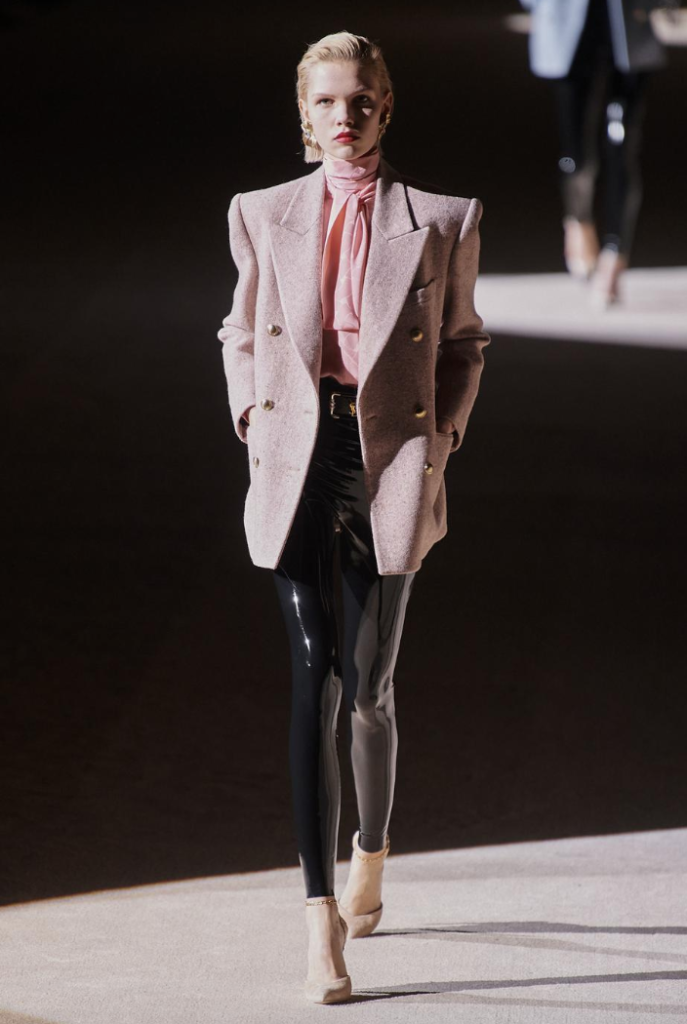 Saint Laurent
Edgy… and great if you have overdosed gold in the past years.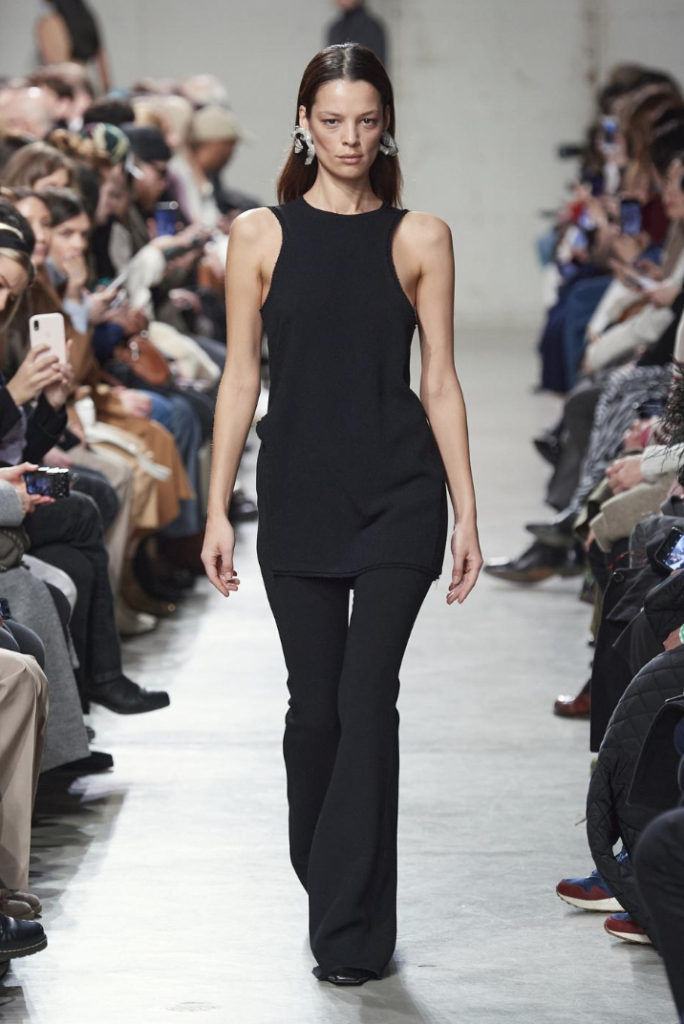 Gauchère
And white… how eighties!
Lutz Huelle
Who would have thought this combination would be this gorgeous?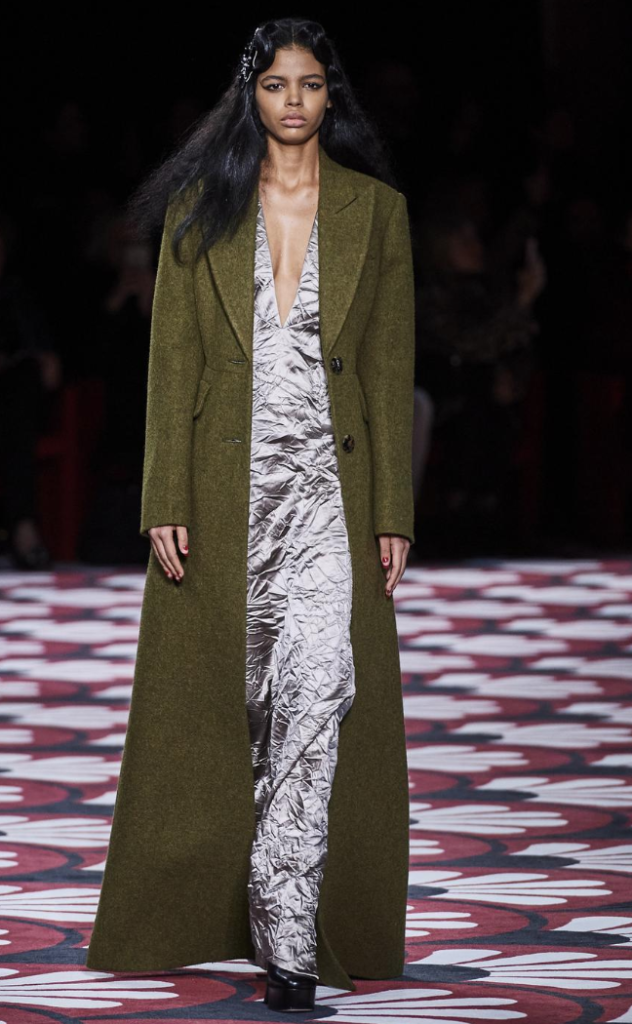 Miu Miu
IV/ Soft hues
Pale yellow and pale orange
Yummy sorbets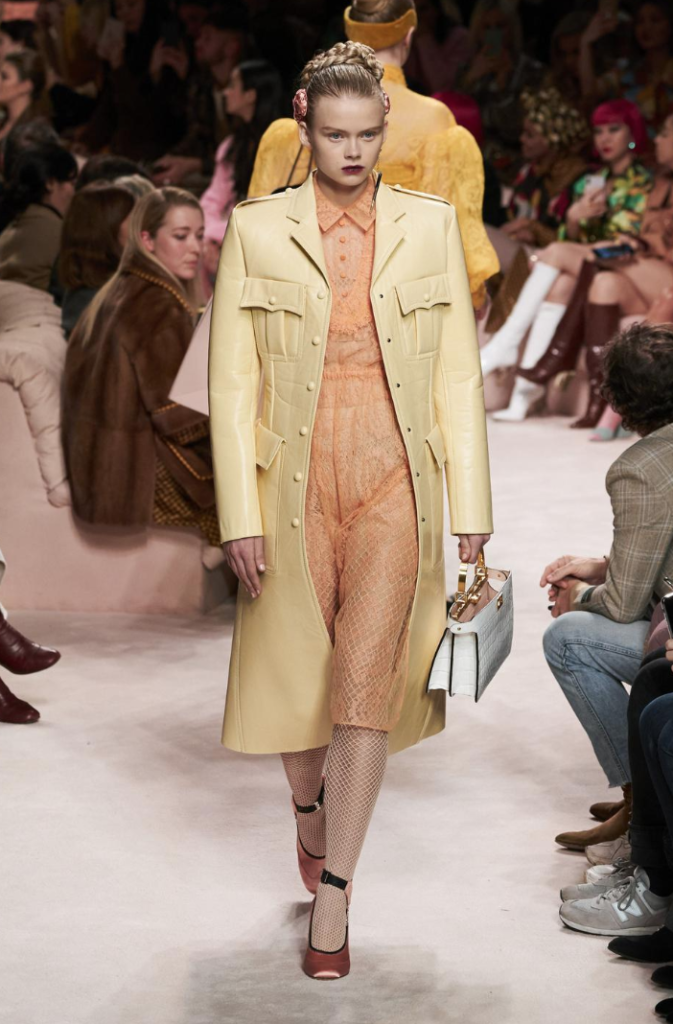 Miu Miu
And the matte on the shine… the masculine on the feminine: perfect outfit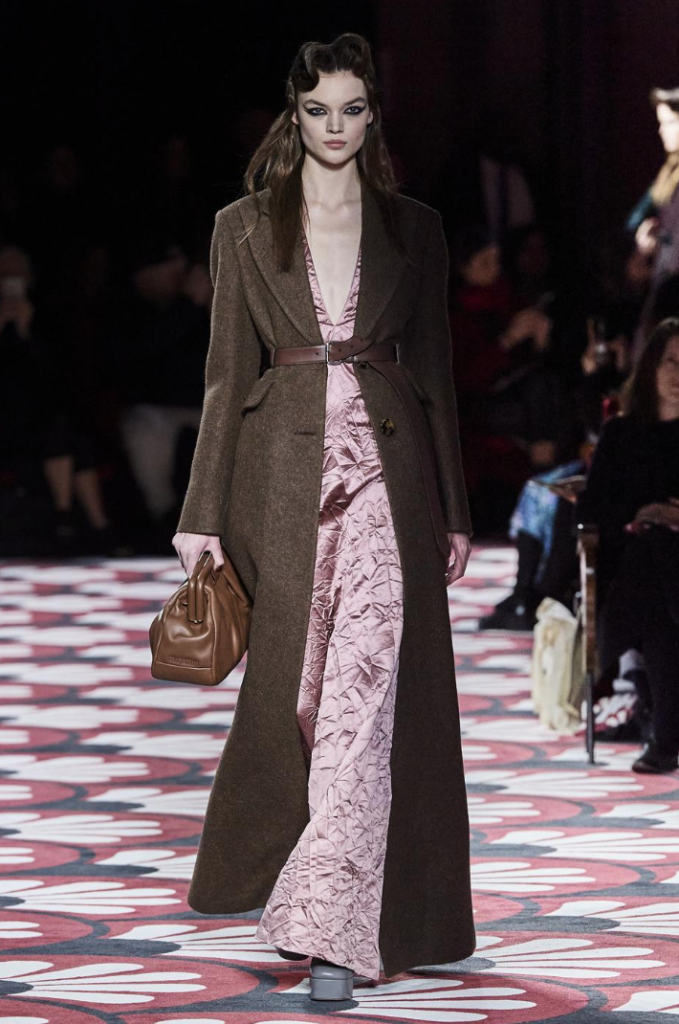 Miu Miu
Spring colors and biker black
Love the soft and tough combinations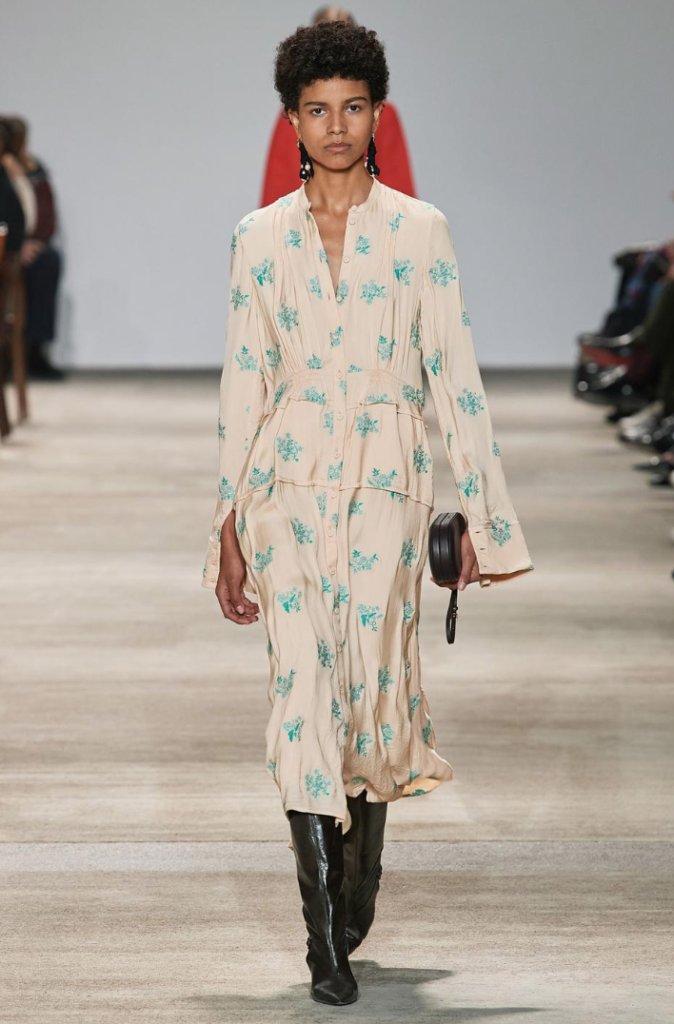 Jil Sander
V/ Beiges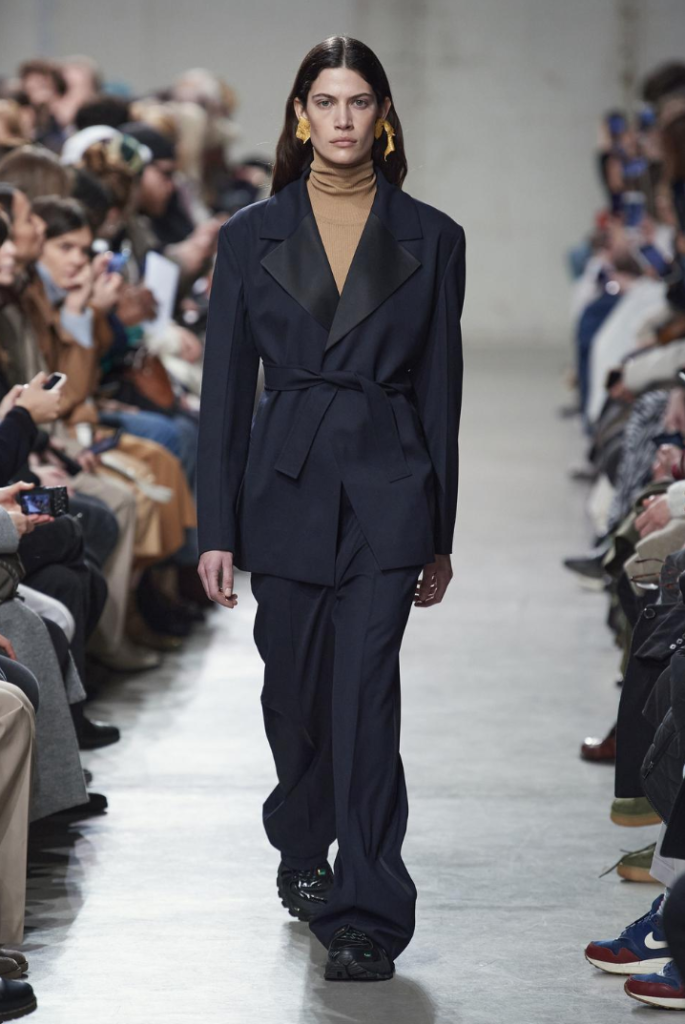 Gauchère
The chicest combination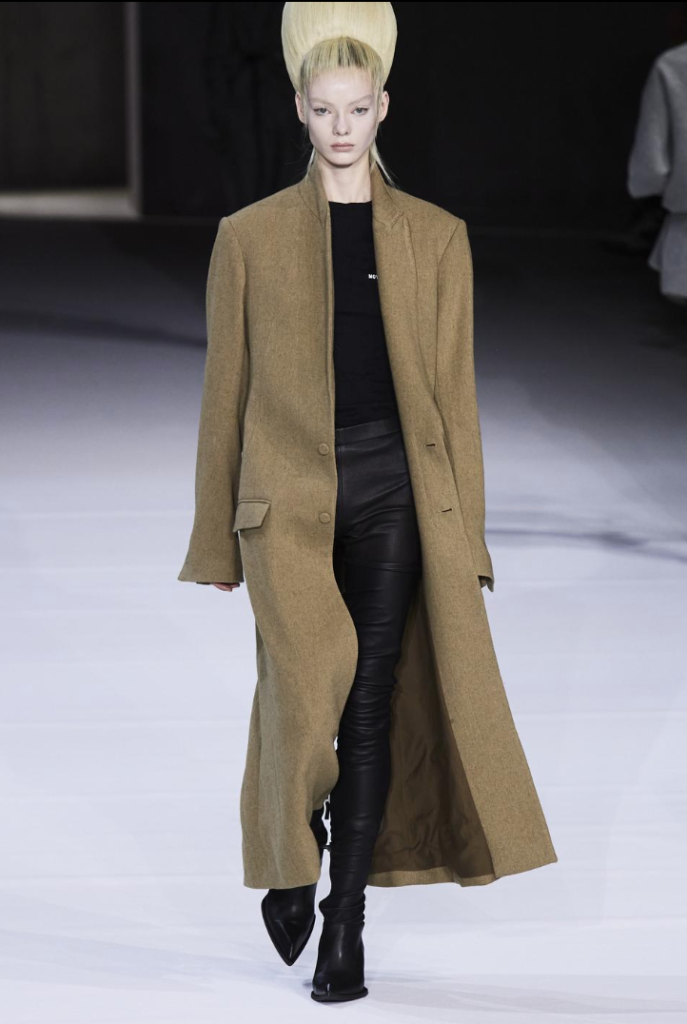 Céline
VI/ Greens 
Moussy green and off-white
Pretty much all colors work with off-white, but this combination is especially pretty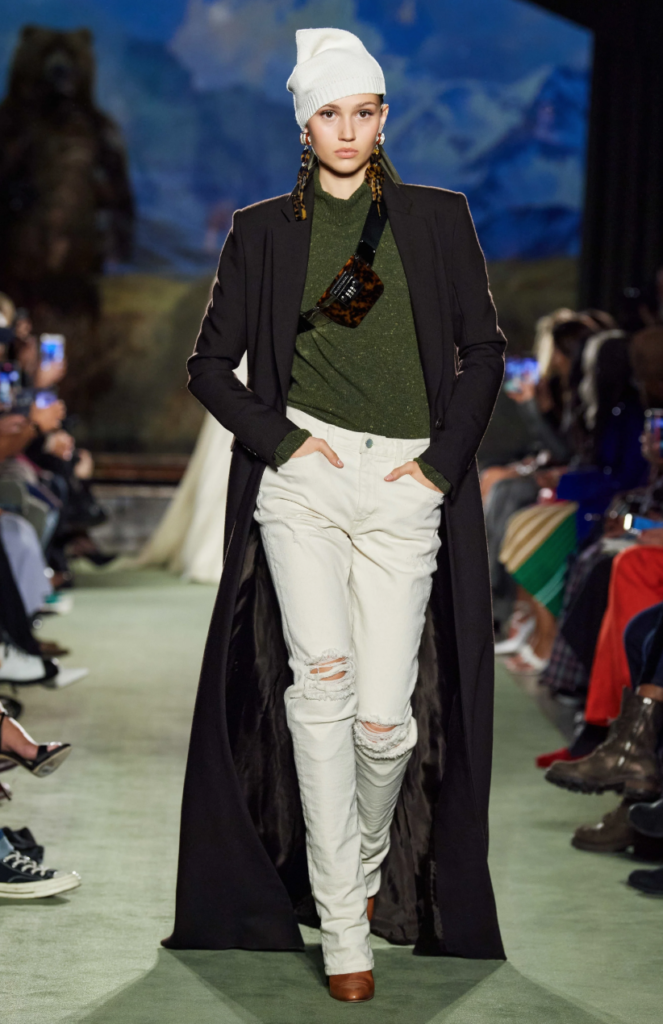 Brandon Maxwell (loved his easy styling and color combinations)
Olive green and crisp white
Brandon Maxwell
VII/ Vibrant colors
Eggplant and shocking pink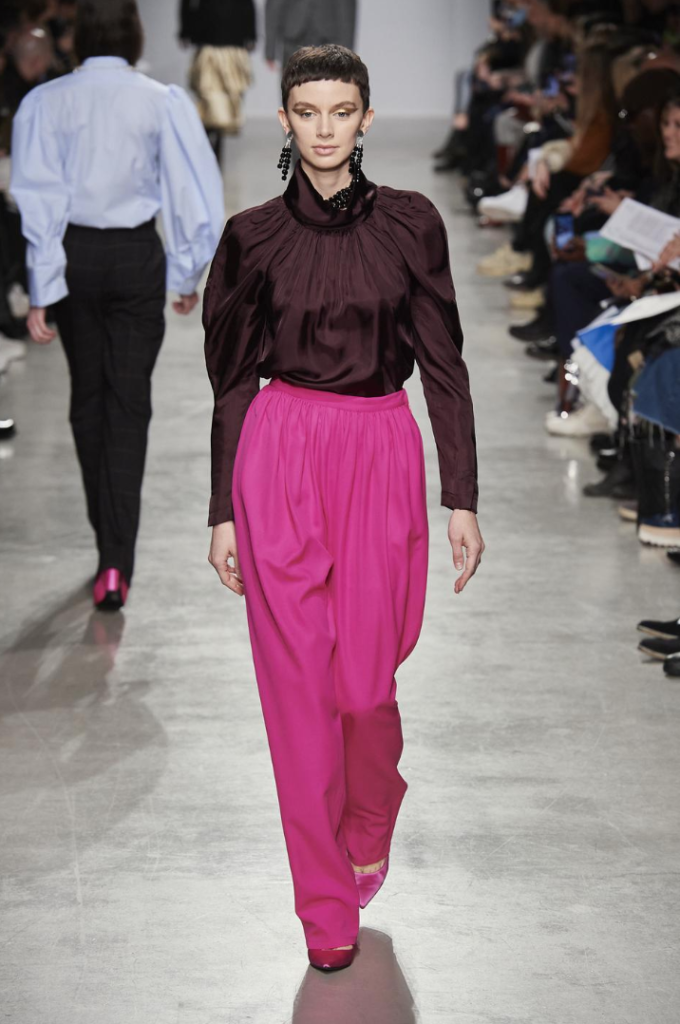 Lutz Huell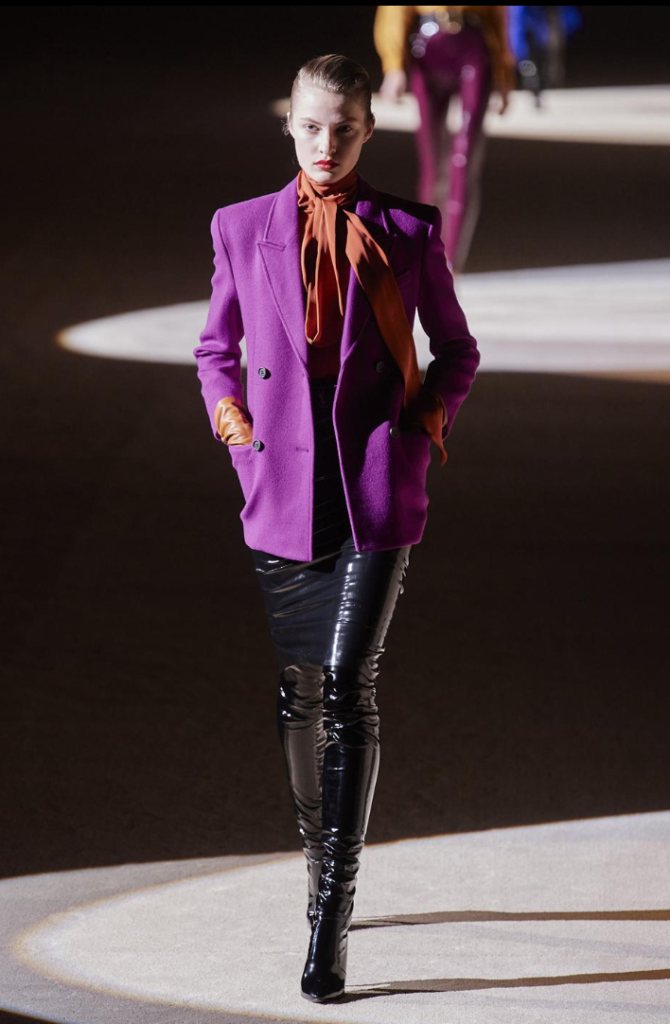 Saint Laurent
And you? What are you favorite combinations amongst those? 
Join me on instagram! Each day a quarantine inspiration to wear your clothes in a different way. Bisous!