Last minute christmas outfit suggestions
Christmas Eve is tomorrow and you have no idea how you are going to dress.
The tree is going to be more fashionable than you.
But hey do not give up so quickly, you can still dress to impress you mother in law/ your daughter in law/ your mum who annoys you every year telling you, you could have made an effort/ your fashionable sis/ your grandma who's desperate about how neglected today's youth is…
Do not panic, I have got 10 last minute ideas to save your fashion-credibility
1/ Red manicure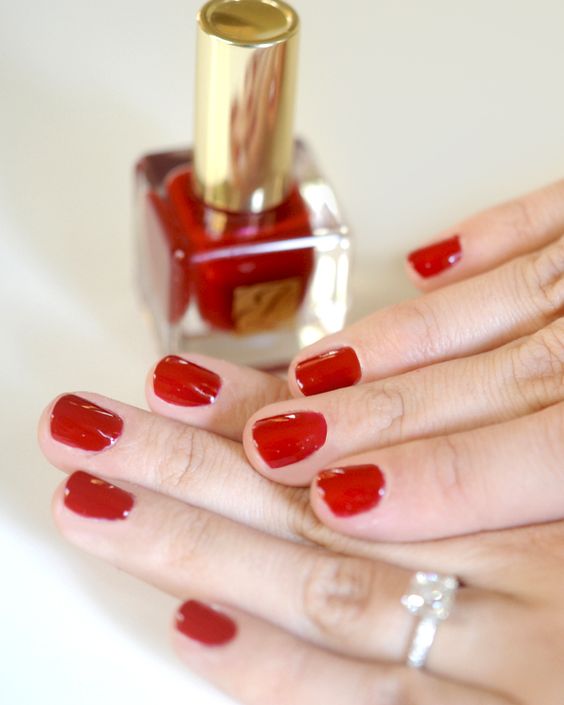 On short and clean nail they always are perfect to pimp up a LBD
2/ Bright red lips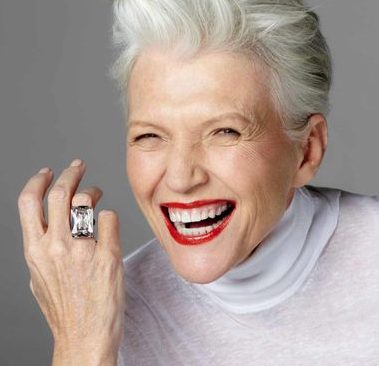 Whether it has a mat or a creamy texture, you shall apply it perfectly.
My tips: use a lip pencil and then apply the lipstick with a brush.
Be aware that the greasy gravy will dissolve it best than any makeup remover and that it'll make it instantly slide into your tiny wrinkles.
This is a clever way to remember where is your champagne glass though.
3/ Some glitz in your makeup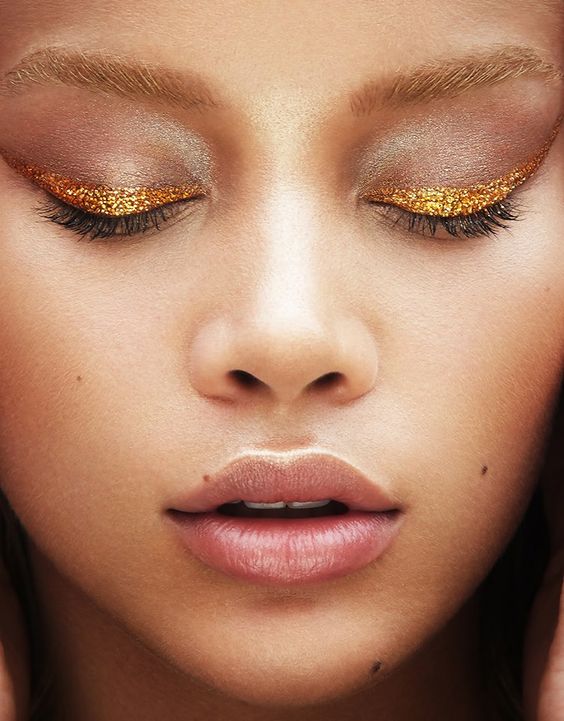 Metallic liner, glittery eyeshadow, jewels nails… Christmas spirit on a budget.
4/ Brooch it
It'll pimp any of your tops!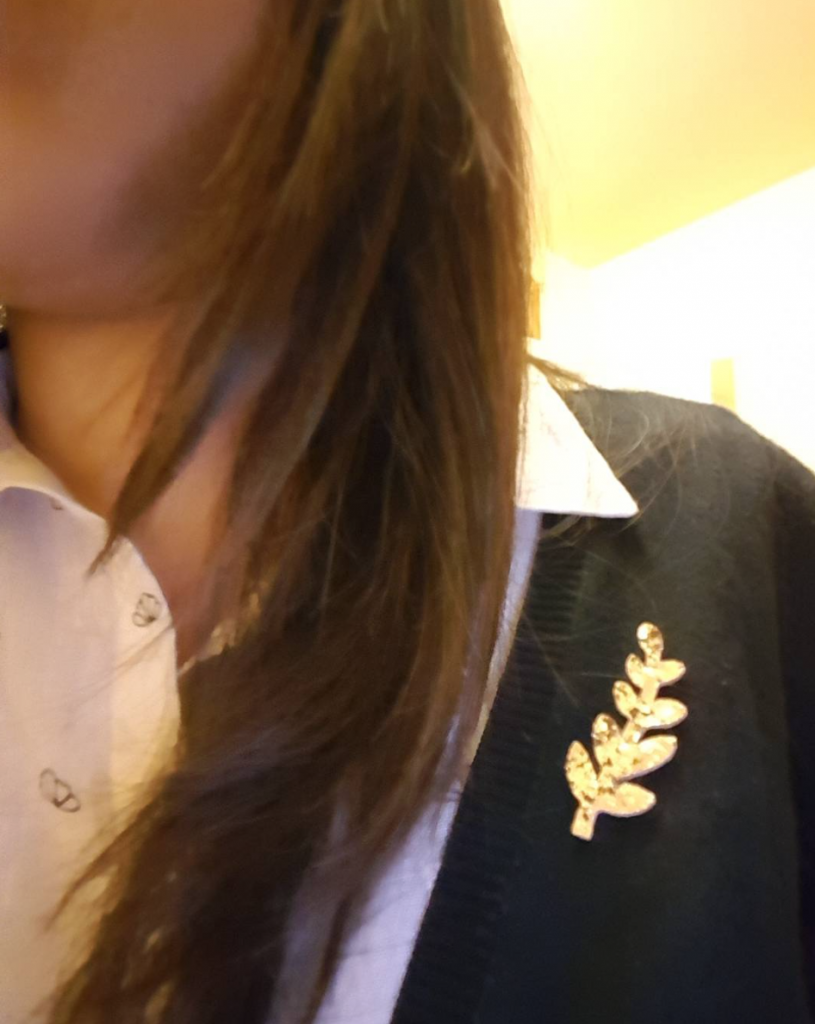 5/ Dressy tights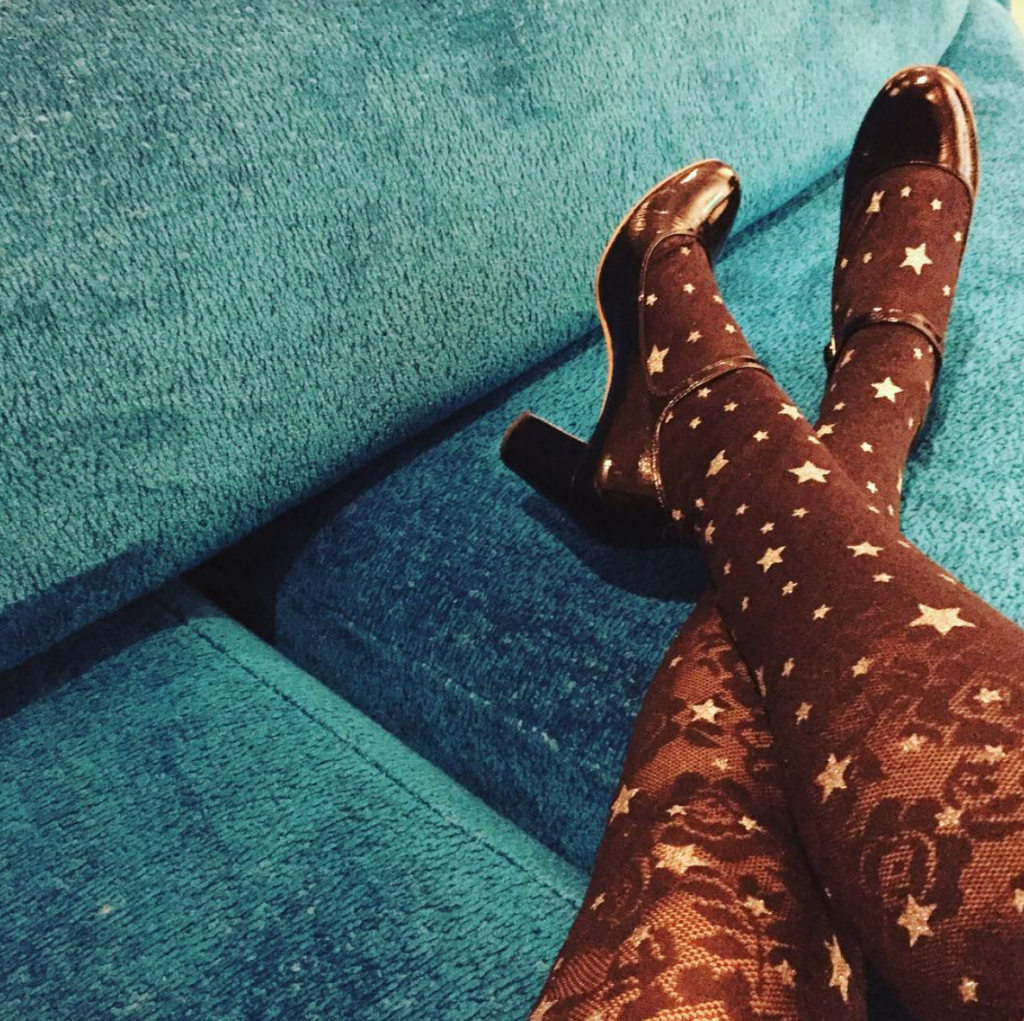 My calves as I was writing this post. Since I was finding no satisfying pic on the internet I went selfeet on my parents couch (which by the way, is kind of stealing the groove from me).
Just wear your crazy tights with a LBD and boom.
You still have time to buy some before the evening.
6/ Dressy socks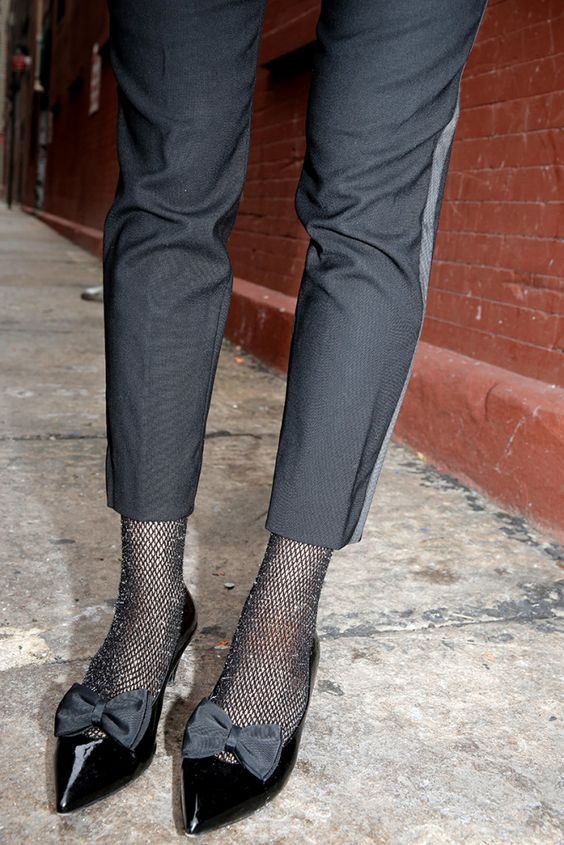 Man repeller (YES, they ARE sparkle in those fishnets, blame your eyes)
Add a shiny sock in between your derbies and your 7/8 length pants/ your boots and your black tights.
7/  Patent leather shoes
Your grandma will be pleased and they are joyful. What is more to ask?
8/ Statement earrings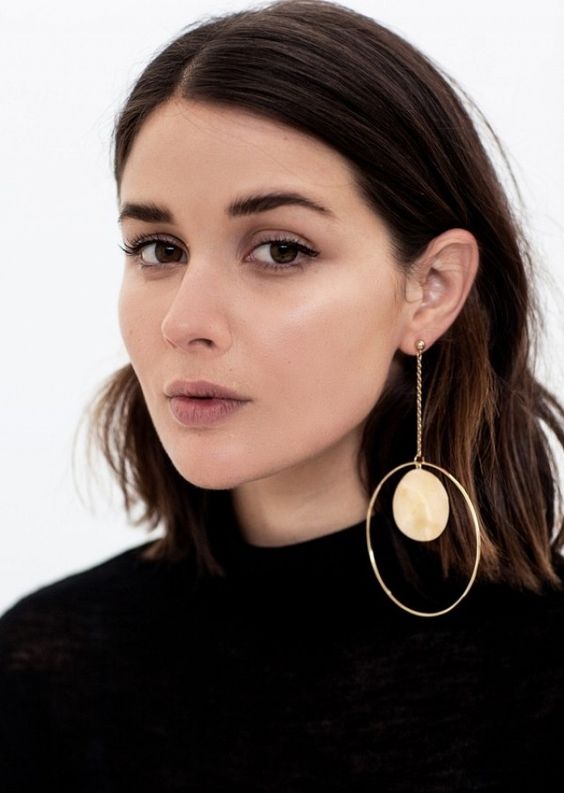 Any plain top will look festive will them.
9/ Statuent necklace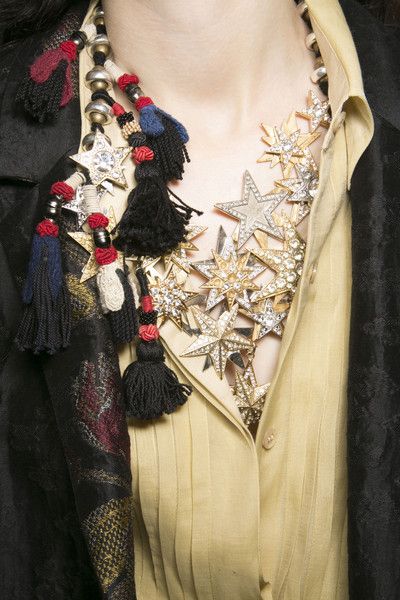 Dries Van Noten
Same as above.
Bonus point: you can steal it from your family just before the dinner.
10/ One richly colored piece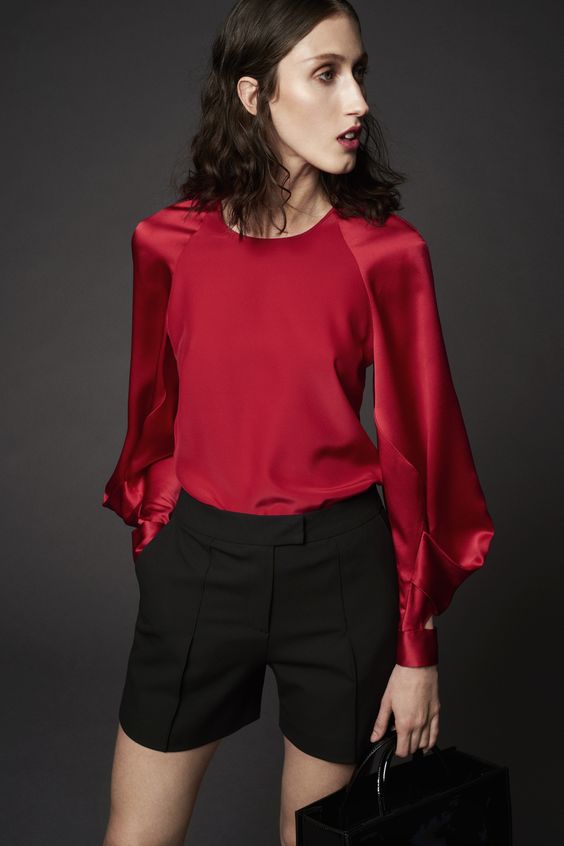 Zac Posen
A purple shirt, deep green pants, red shoes…
The purpose is to lit up the whole outfit.
Ok now go dress up!
And you? What are your festive outfit ideas?
Cover collage: Unknown, Pernille