How to wear velvet?
She wore bluuuue veelvet… The most sensual song for the most sensual fabric ever.
Velvet evokes the luxury of ancient times when minimalist was a foreign concept.
It has its own magic: can make you look like a sultry witch as well as like a well-behaved girl.
It made several come-backs in the past decades since La Belle époque.
In the seventies it accompanied the boho revolution, in the eighties its grand look was a success amongst the punk subculture and in the nineties it turned goth.
Today those influences all entered the velvet DNA and are happily mixed by both designers and inspired trendsetters.
And the brand new concept of minimalist velvet made it apparition.
Let's get you inspired!
Velvet adds a dramatic touch to any outfit.
The less daring of you might feel it frightening to wear. Especially for daytime
Like always, my best advice it to start discretely
I. Velvet details: they'll match anything
The good thing about the detail is that you do not have to style your own outfit around them.
They'll just add a feel of something different to what you already had on.
Here are the velvety details you could try.
Ranked from "easy" to "difficult".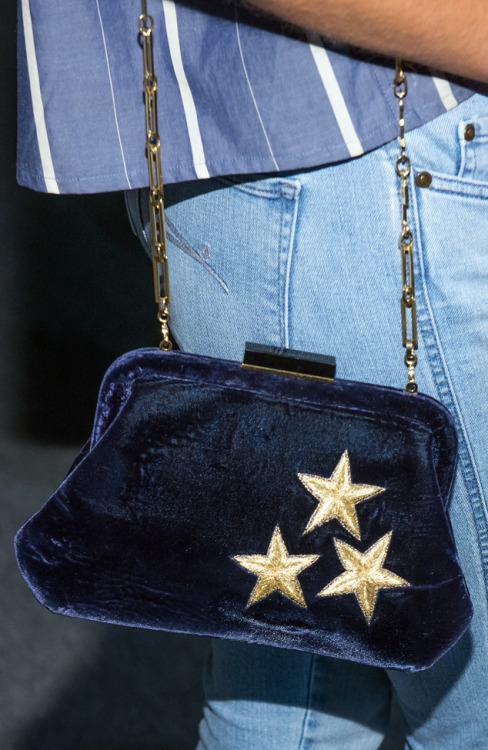 Velvet bag. To hide your dust powder.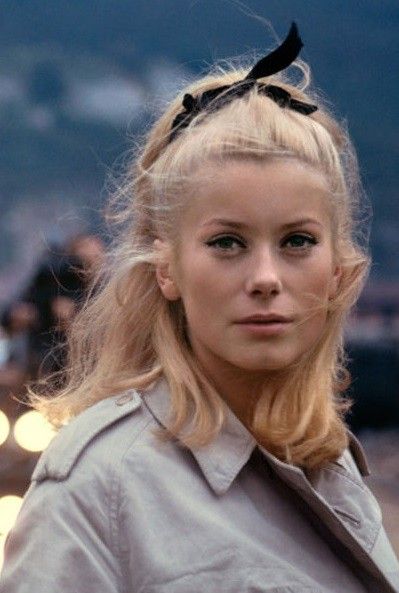 Velvet hair bow. By Catherine Deneuve.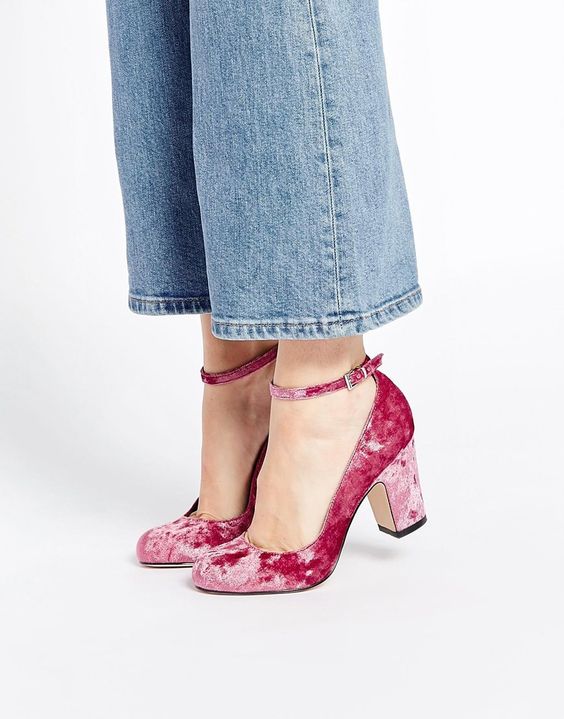 Velvet shoes. Boots, pumps, sandals, anything. Your feet deserve it. (Pic by Asos)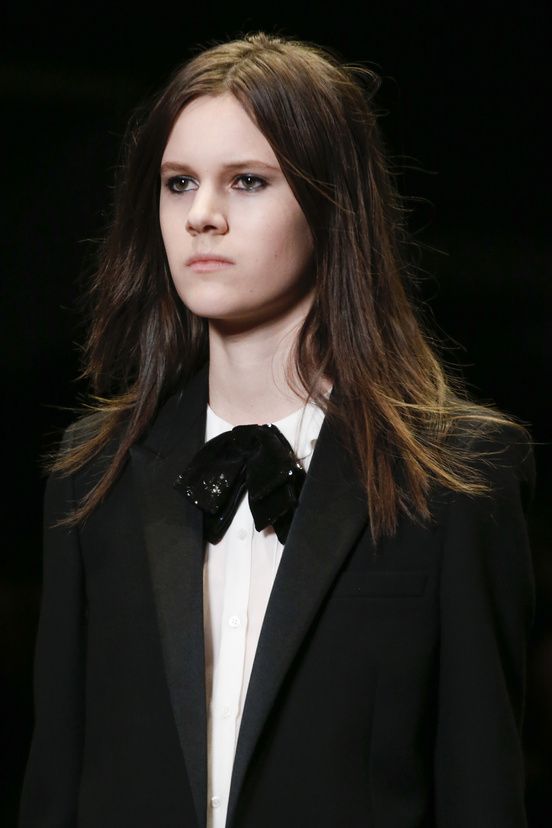 Velvet bow tie at Saint Laurent 2014. Androgynous lad meets orphanage girl.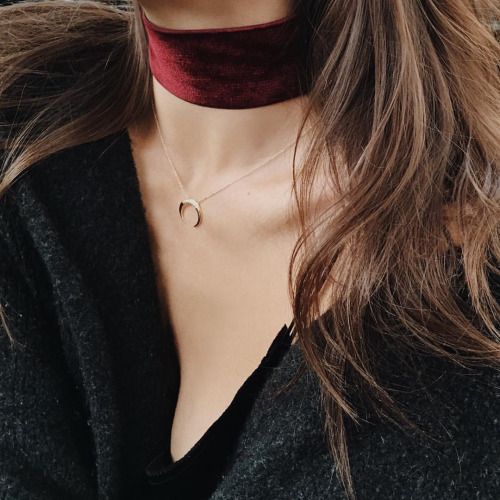 Velvet chocker. The glamour spell.
Want personalized style advices? Reach me for distance styling or personal shopping!
II. Velvet true love: how to style your velvet? 
Dare wearing a stunning velvet piece. A skirt, a top, a jacket, a coat…
I recommend wearing only one velvet piece. Details included.
(Like always the most creative can succeed in wearing more).
Here are the different velvet styles you could try
1. Minimalist magician
Choose simple shapes. The fabric look precious enough by themselves.
You can mix velvet with other rich looking fabrics such as satin, leather and anything that also shines.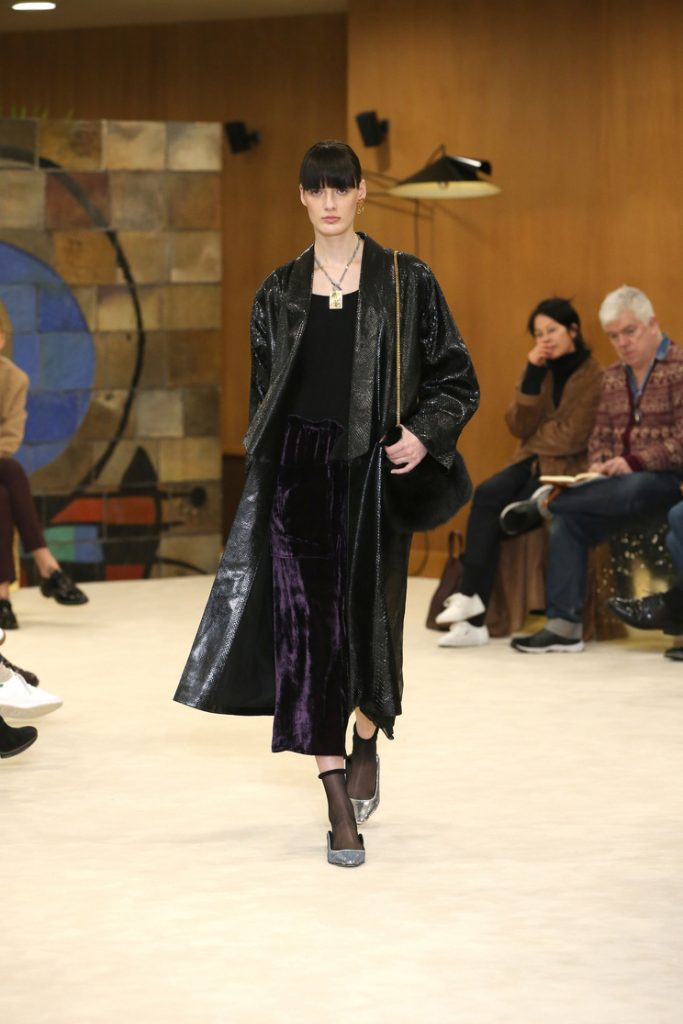 Dries Van Noten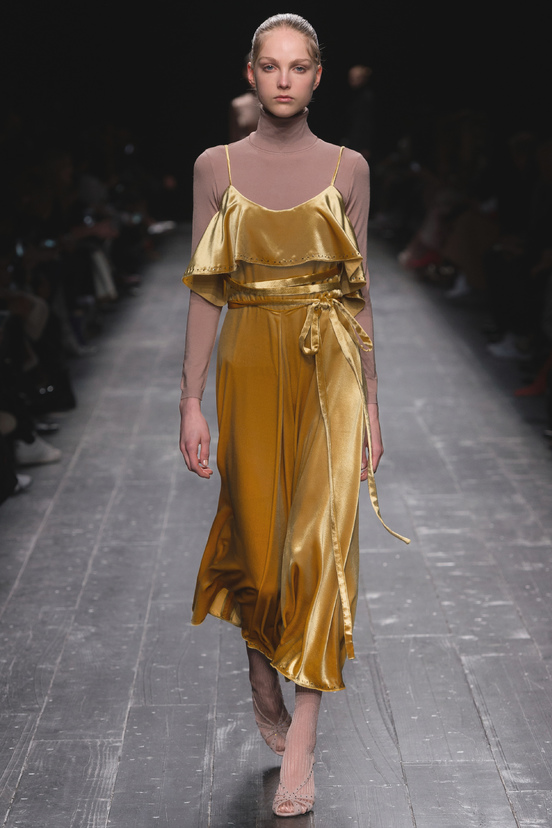 Like at Valentino, a minimal velvet dress is perfect for a night out. (Turtleneck being for the show)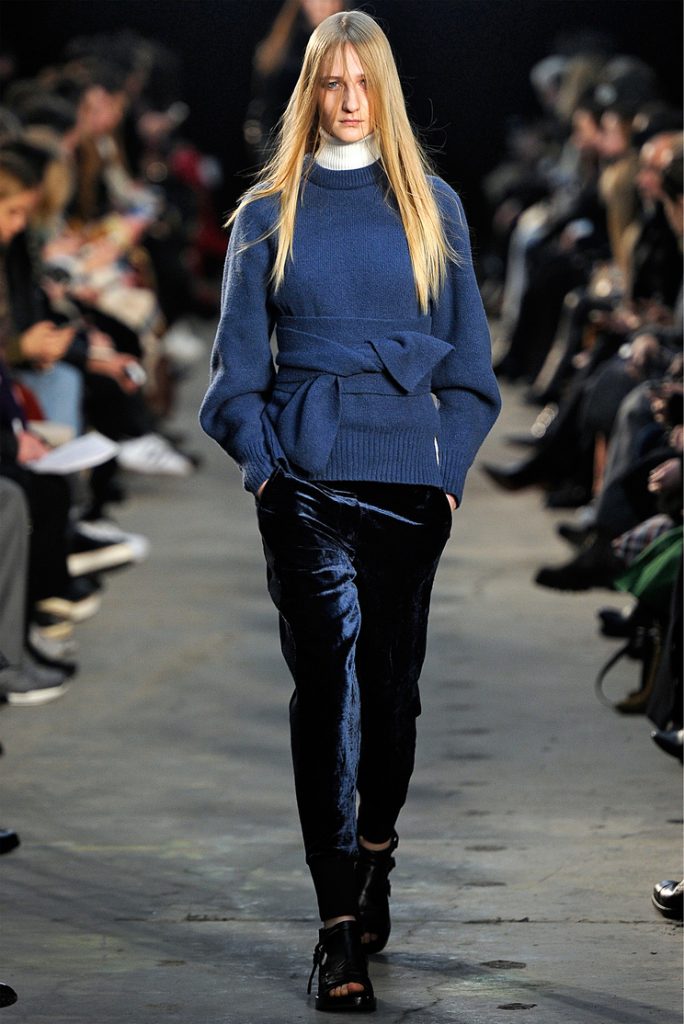 Like always the outfits at Philip Lim have elegant timeless lines.
Want personalized style advices? Reach me for distance styling or personal shopping!
2. Sultry rocker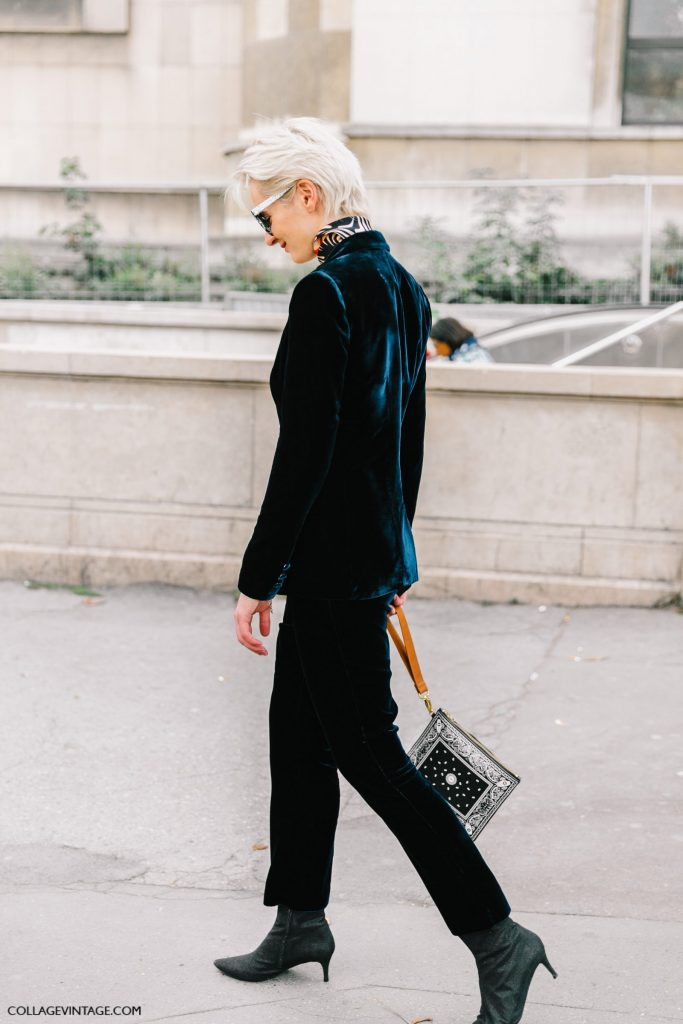 A Tilda Swinton like haircut, rockstar glasses and an all black androgynous silhouette. With such a style, how could a velvet jacket look outdated? Pic by Collage Vintage.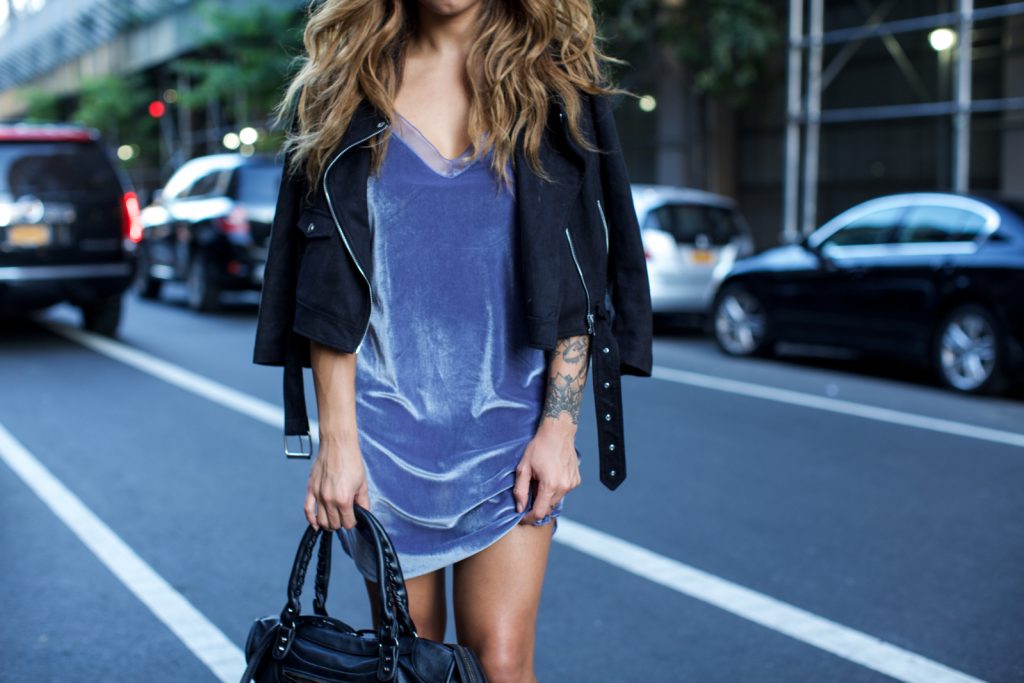 Samantha Maria wears her sexy sultry mini velvet dress with a biker jacket.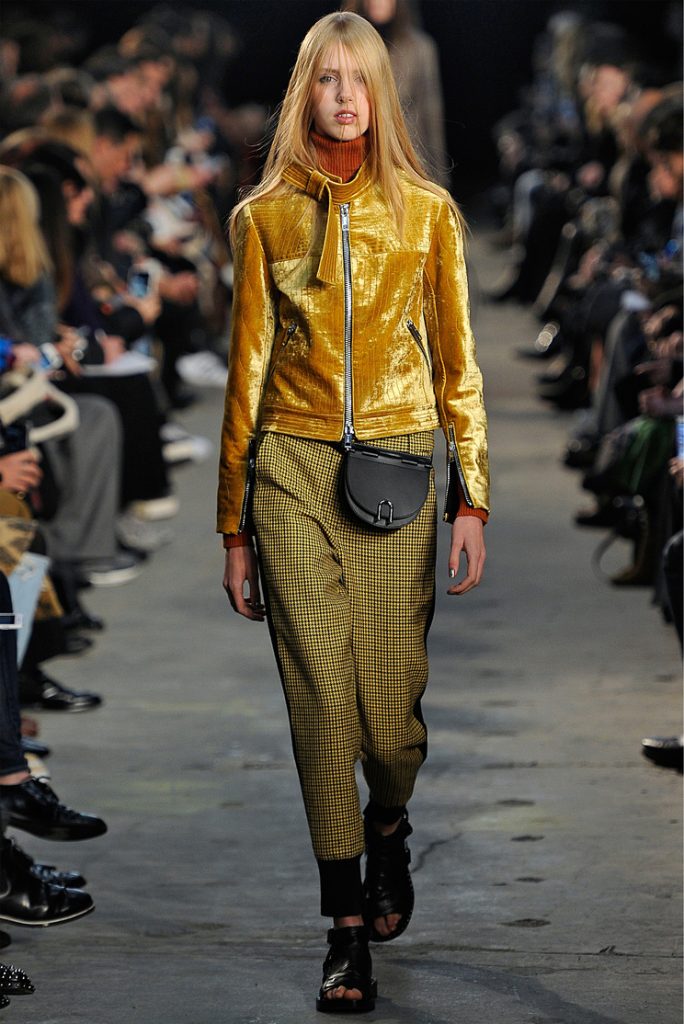 What is more rebel than looking rich in a rock outfits? The mods got this very well. Seen on Philip Lim's show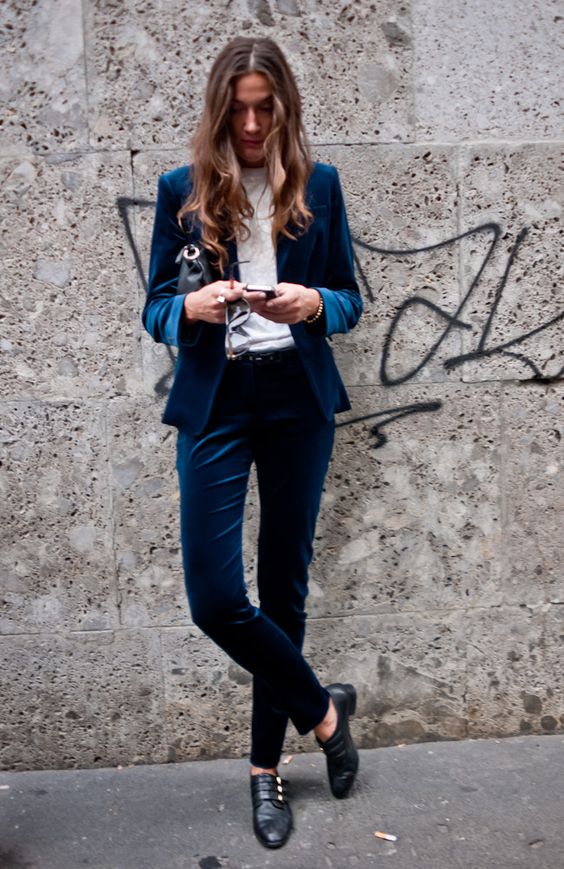 Some mens studded shoes and unbrushed air make this velvet suit look the coolest.
3. Casual queen
Break the sophisticated feel of the velvet with some raw fabrics.
Denim as often, is just the best.
Jersey shirts, used leather, loose cashmeres and chunky knits are allies too.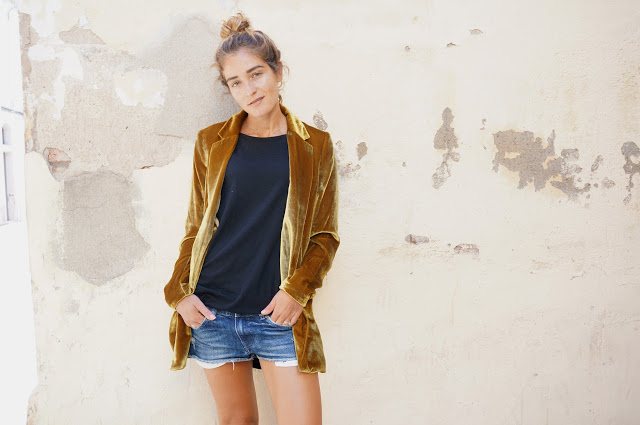 Chloe's clothes transforms her more than basic outfit in a fashionable one by the mere add of a statement velvet blazer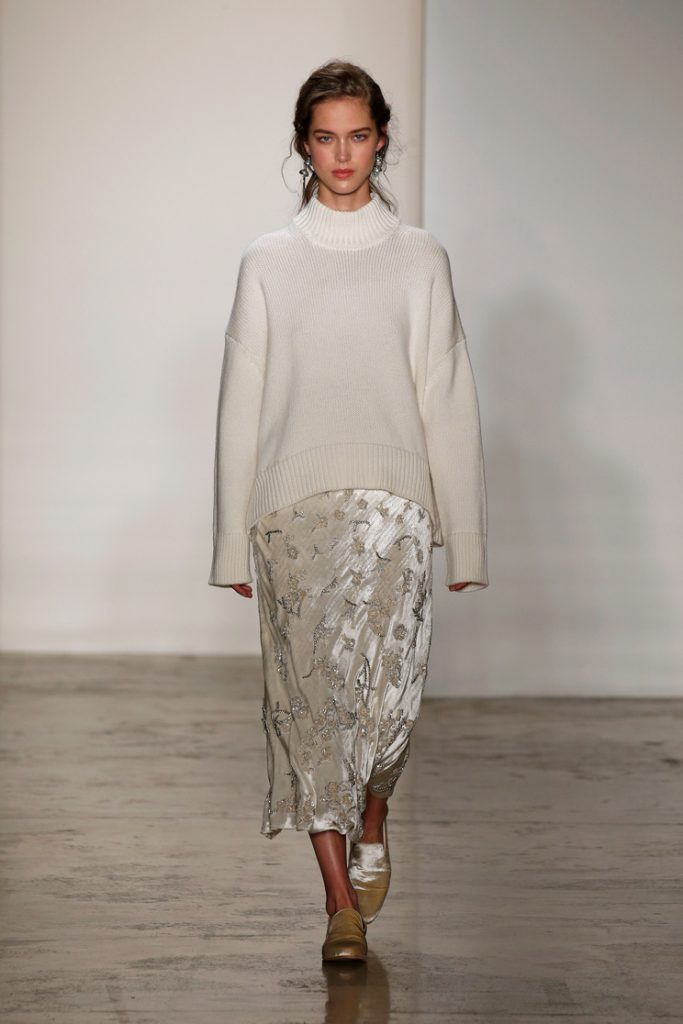 At Brock, the precious leather skirt is worn with a chunky sweater and that is more than adorable.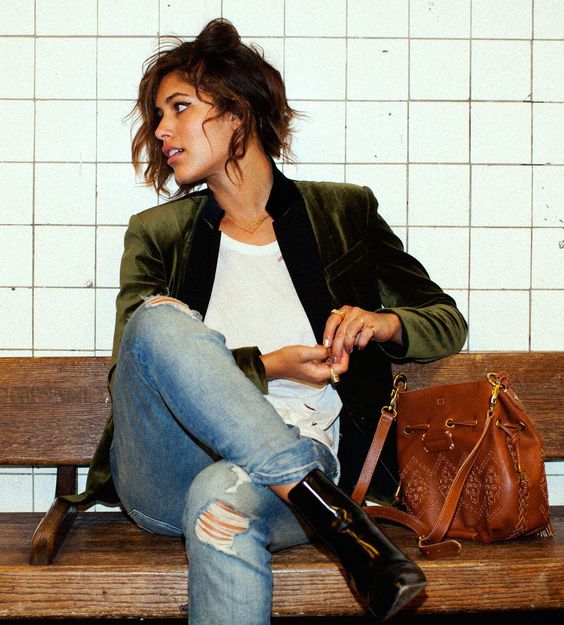 You can never look neglected with a shiny velvet jacket. Look by Trop Rouge.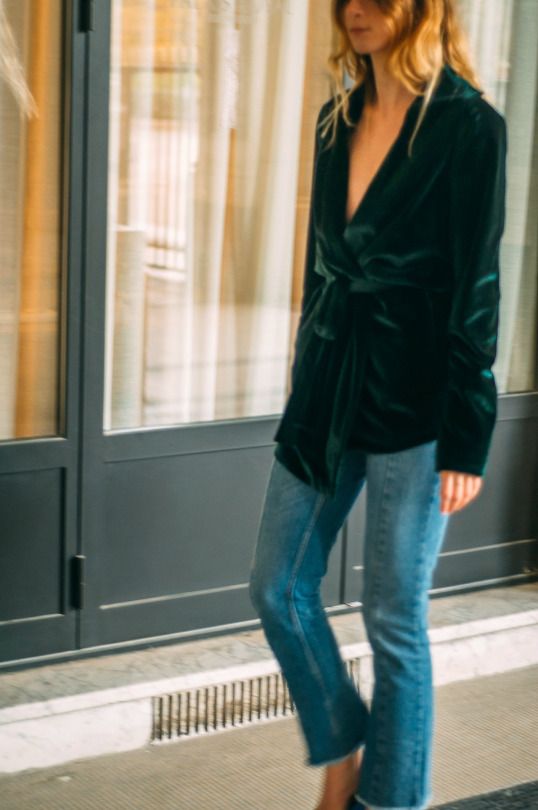 Same mix with a cleaner feel.
4. Voluptuously preppy
With classic shapes, you can be daring on fabric (as well as on prints and colors).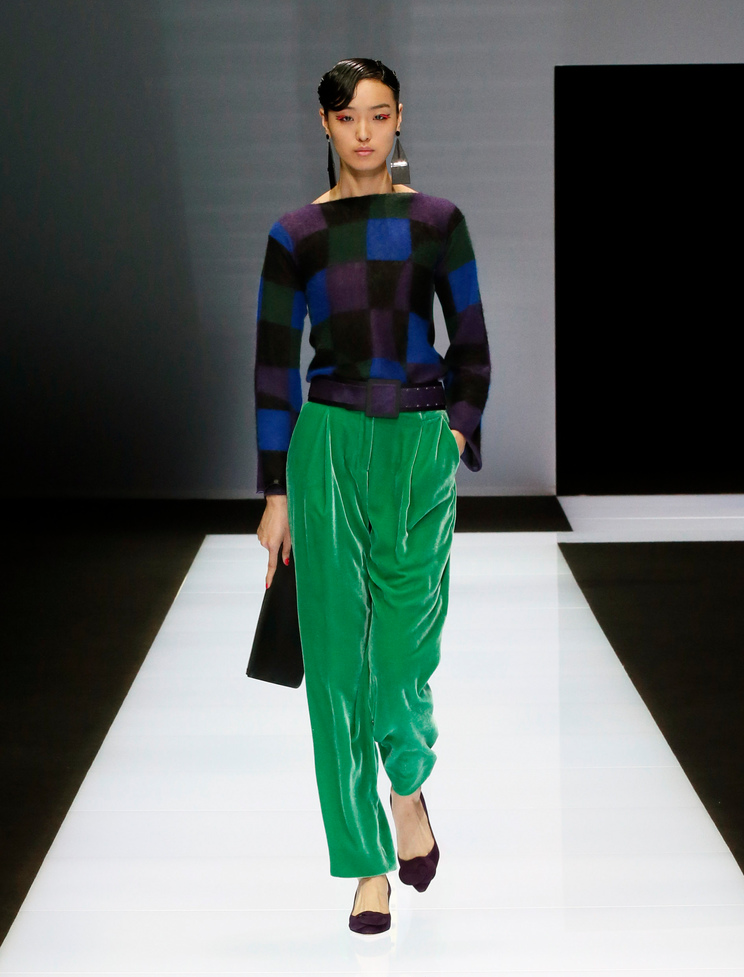 Emporio Armani features a businesswoman going for an autumn cocktail.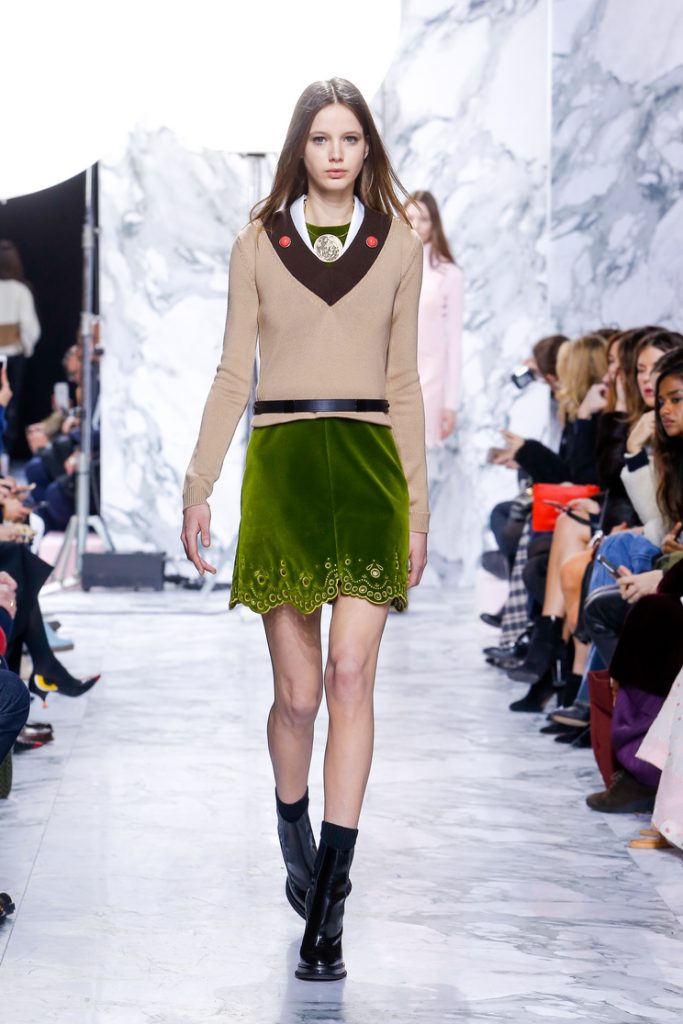 At Carven, the good students sometimes go for mousy velvet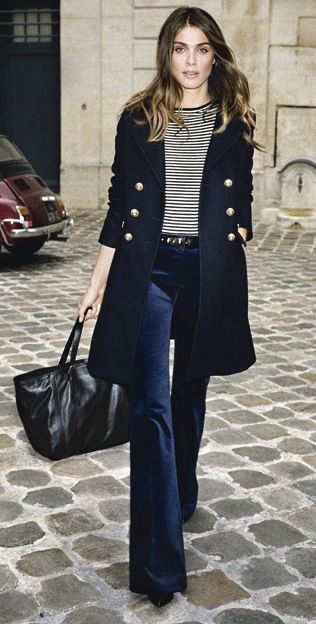 Thanks to those velvet flares, this typical parisienne outfit from Darel is not too conventional. 
5. Modern Marie-Antoinette
Soft and candy colored velvet look very sweet.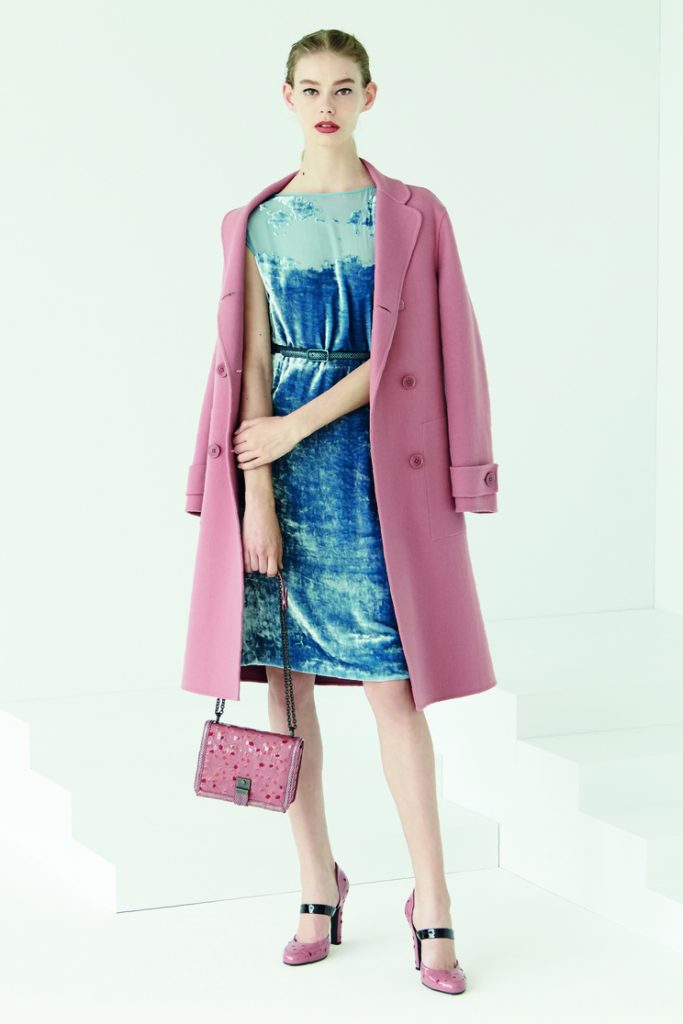 Either with a typically girly outfit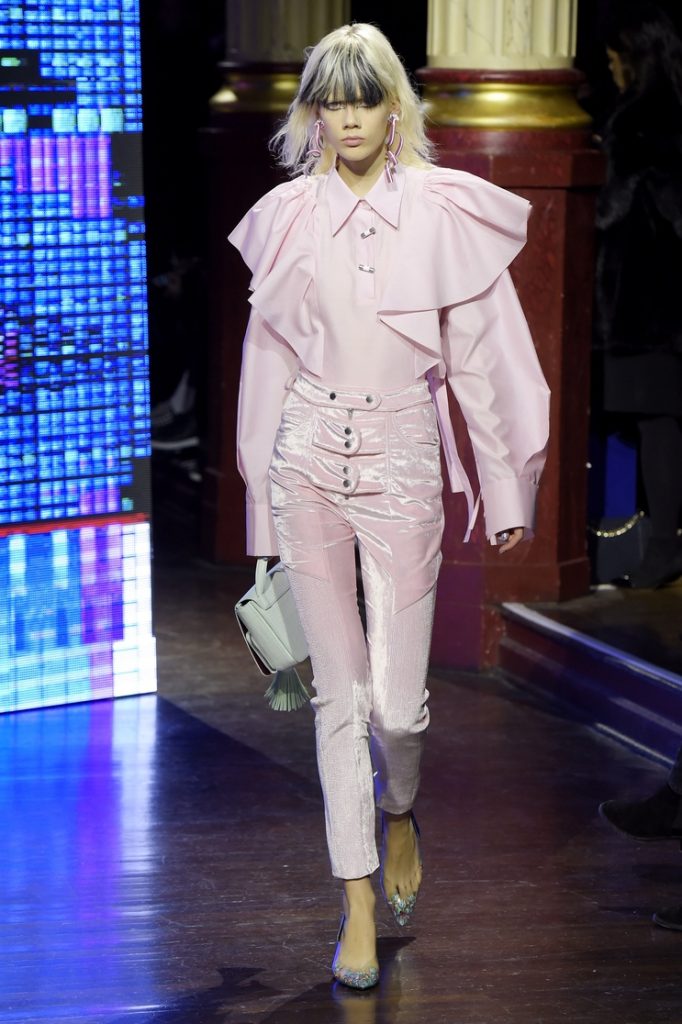 Or with edgy lines. Note how the different fabrics are used to create an interesting monochrome outfit at Kenzo.
And you do you feel like a velvet kind of girl?
My velvety shopping selection:
Cover collage: Unknown, Life of boheme