How to wear the trench coat?
Back from my summer escapes, I was ready to wander the Parisian streets with my trench coat and umbrella!
Alas! it's 33 degrees outside. Damn global warming, when are we supposed to be stylish now (that and I work better when there's a cold breeze outside).
The hell with the lack of rain, I am going to publish my article about trench-coats nonetheless.
I love the effortless chic attitude they immediately convey to an outfit.
I/ Choose your trench
Originally, the trench-coat, as its name implies, was designed to protect the soldiers from the humidity of the trenches whilst camouflaging with the ground. Its specific features each had a purpose. The double range of buttons, the belt, the wrist tightening straps, the shoulder straps. Nowadays, as they lost their initial purpose, they do not have to all be there on each trench-coat. The word has evolved to mean "trench-coat style".
A/ Shape
The current trend is to wear it the ancient way. Quite large and long.
Lucky you, there are some quality ones waiting for you in the thrift shop.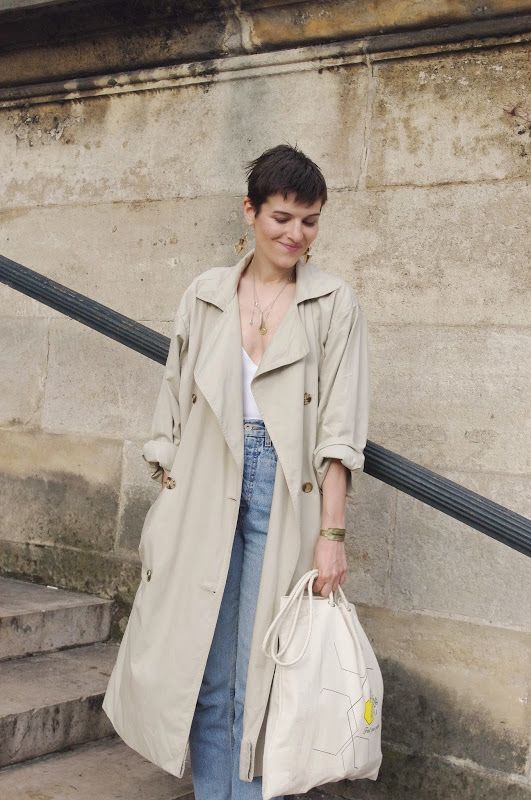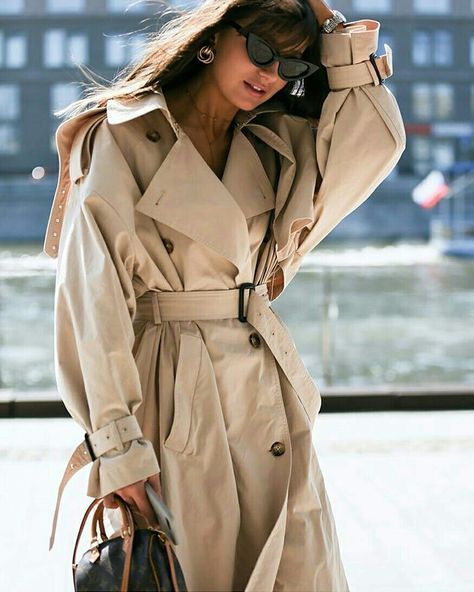 But if you are not feeling the oversize look or feel you are too petite for it, prefer a more cinched/ shorter option.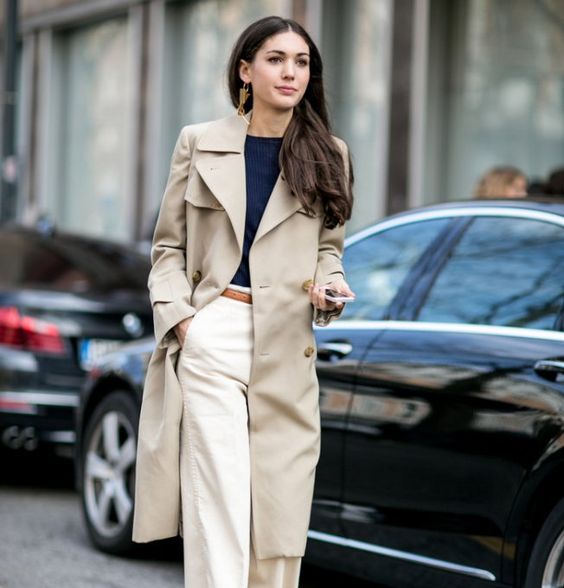 Like so
B/ Color
I am very much advocating for the beige which brings the trench-coat to its full potential of casual chicness.
There is always a shade of beige (more or less yellowy) for you.
And if you feel it's washing you out, the cure is lipstick.
In case you are not into beige, some "military compatible" options are kakhi or rust.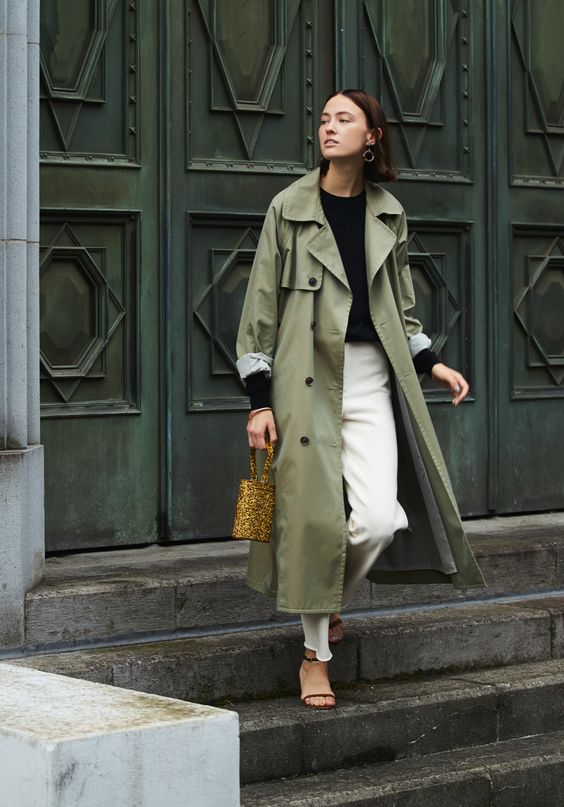 In my opinion, black and other dark colors are not really suited for trench coats as they make the typical trench coat features non visible (starting with the buttons).
Last, if you already own a basic trench coat, you could treat yourself with a colored, printed or textured one.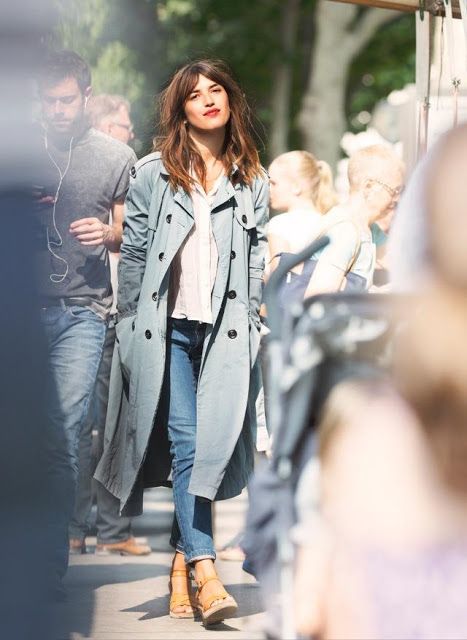 Jeanne Damas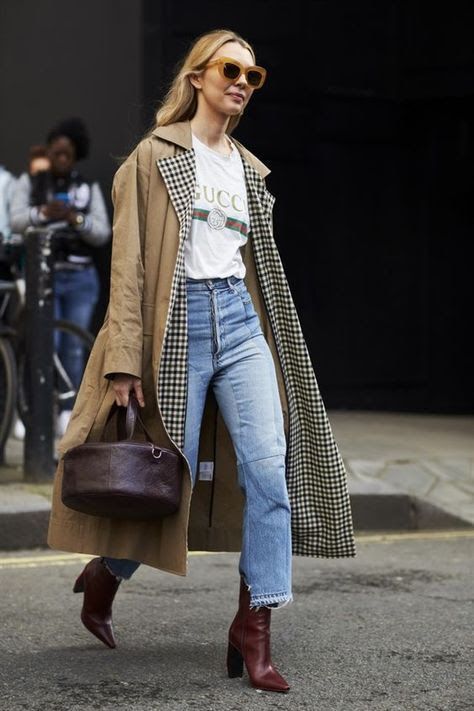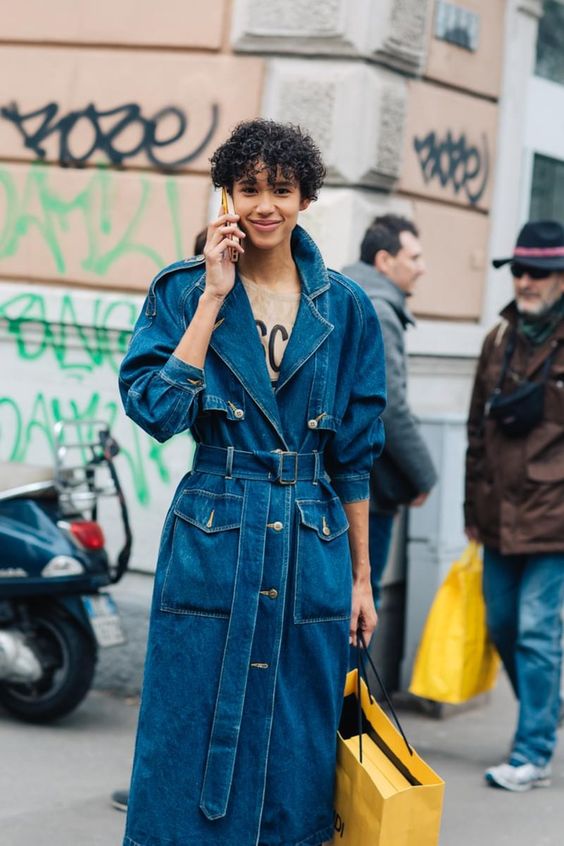 II/ How to wear the trench-coat
A/ How to style the trench-coat
What's more stylish than an open trench-coat as a layer to your outfit?
Either you withdraw the belt or you belt it loosely in the back (the "loosely" is important, it shall not look constricted).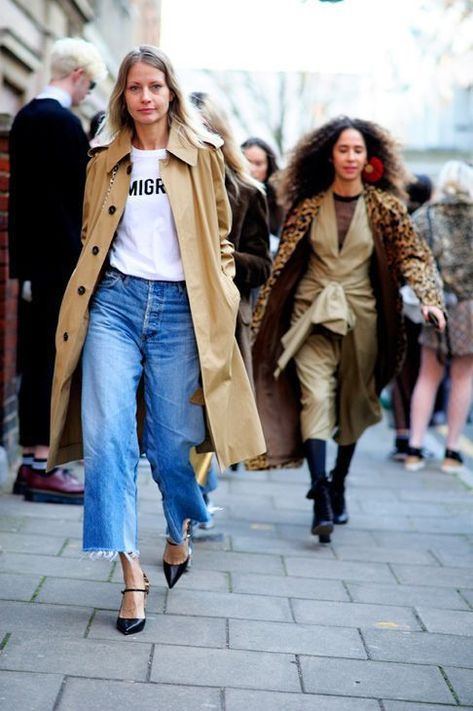 That's the perfect choice if you do not want to emphasize a waist that's too thick to your likings.
Use the actual belt loop of the trench-coat if it is quality looking.
Then proceed to knot it in order to let the hem hang vertically (see below and above on lady with denim trench-coat).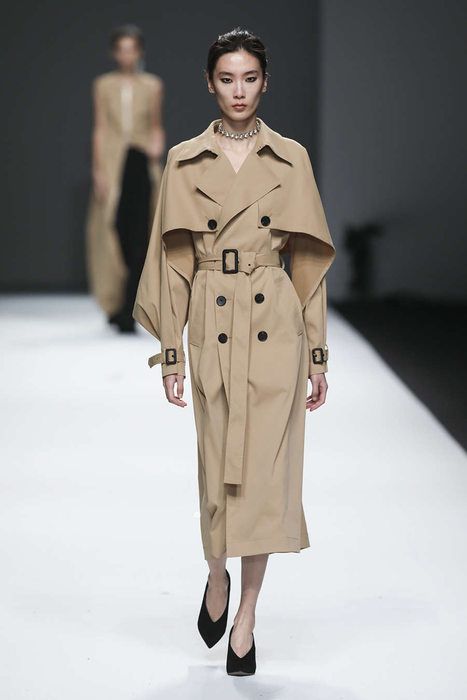 Anirac
If the hoop looks cheap, if there isn't any or just if you like a more relaxed style.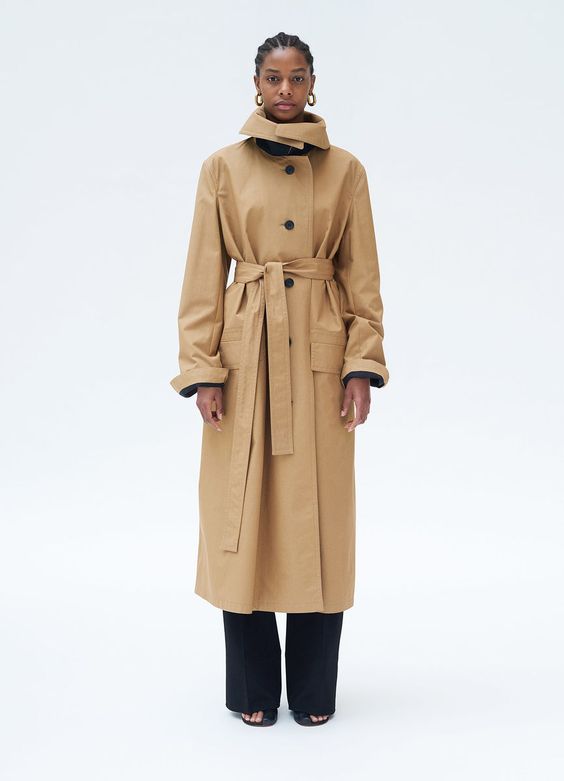 Like on this Céline trench
When I arrange a belted trench coat on my clients I always take care of opening the collar and laying it flat as much as possible to reveal what's underneath.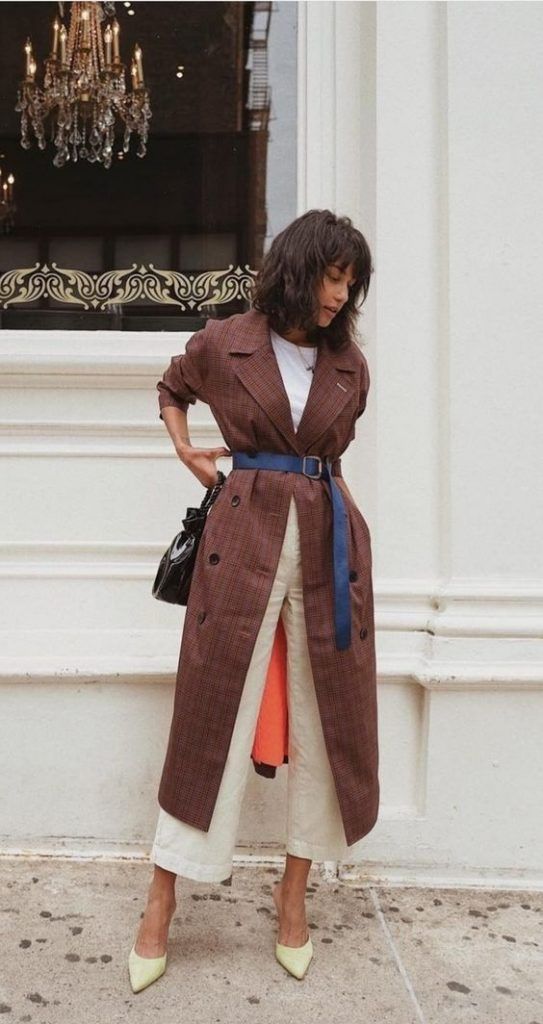 Like so
And if it's cold? Well wear some warmer coat, or add a turtleneck or a scarf on top.
A style that is lesser seen, and let's be honest, doesn't last long, but I like the dramatic effect.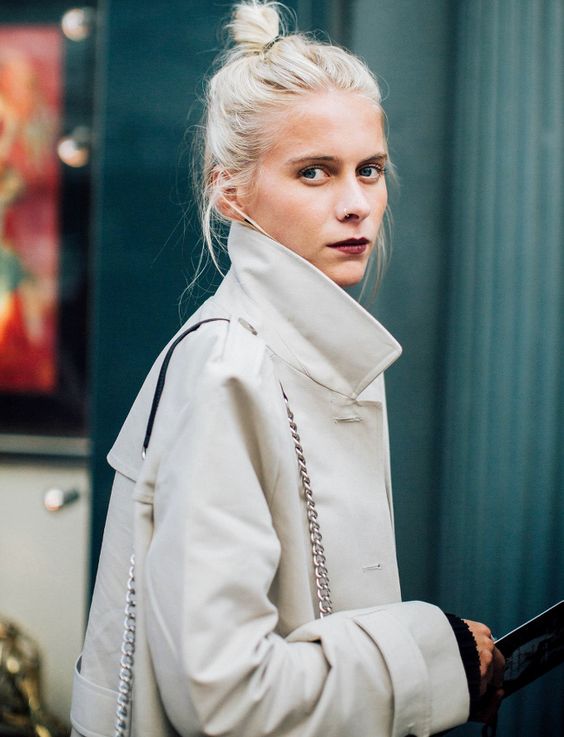 B/ What to style the trench-coat with? 
Anything really!
A well chosen trench-coat will elevate the most basic outfit.
Jeans for instance.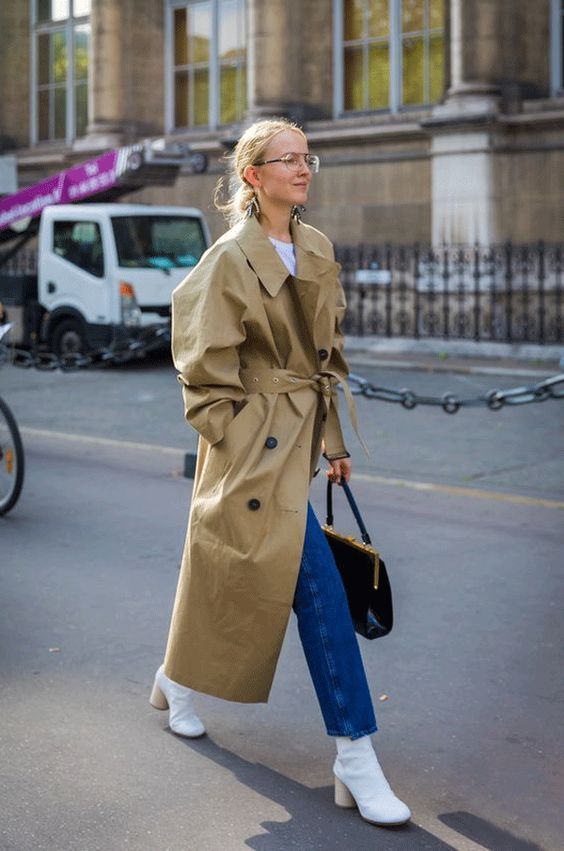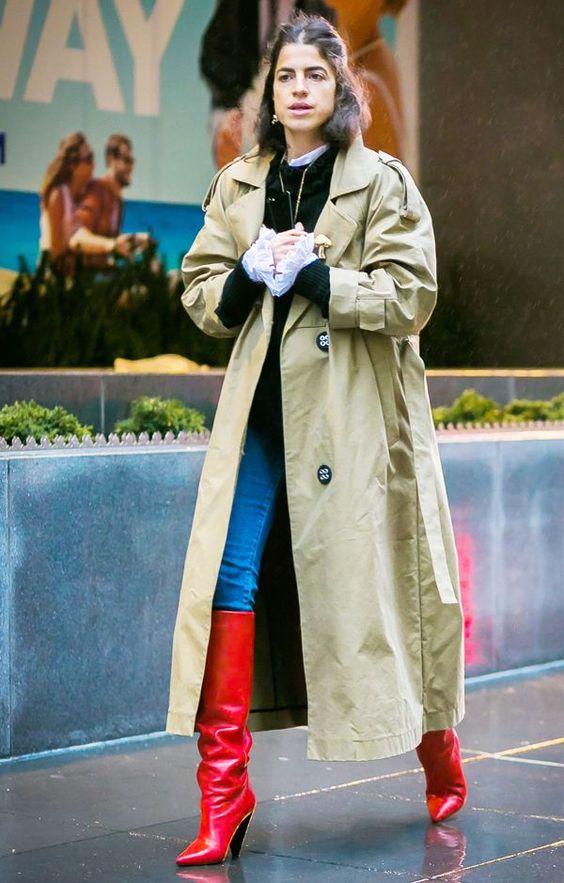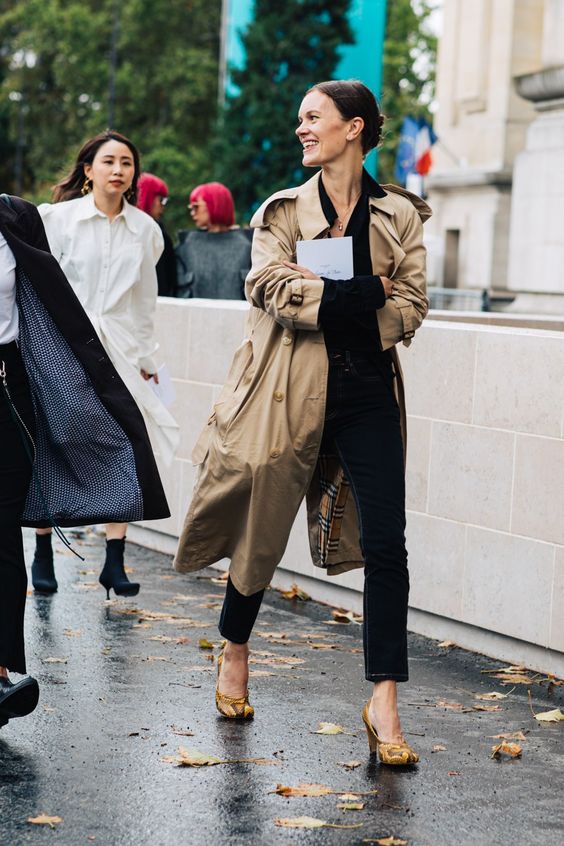 Here the creative accessories enhance the look.
With androgynous style.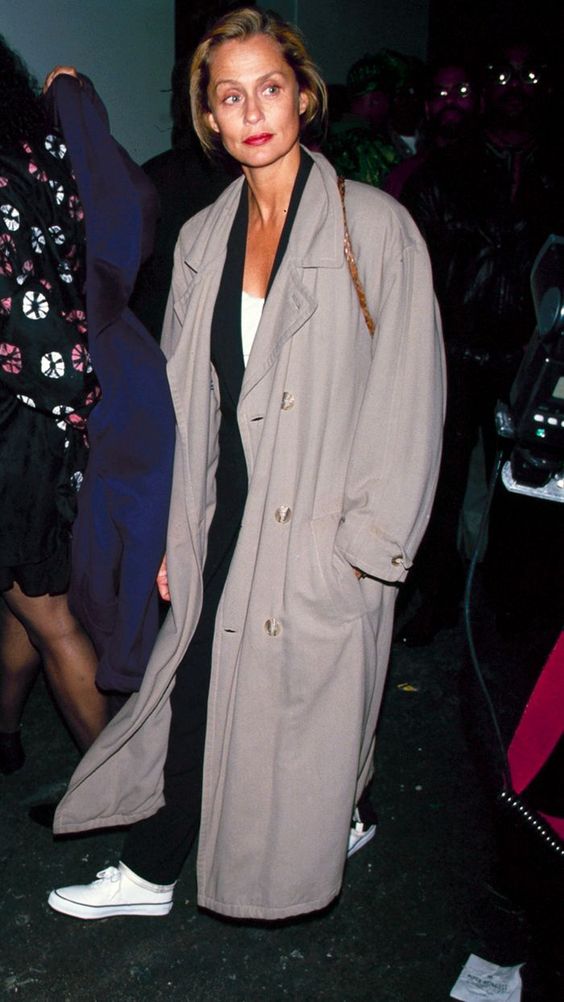 Like Lauren Hutton wearing a loose trench-coat over her relaxed tuxedo
With red lips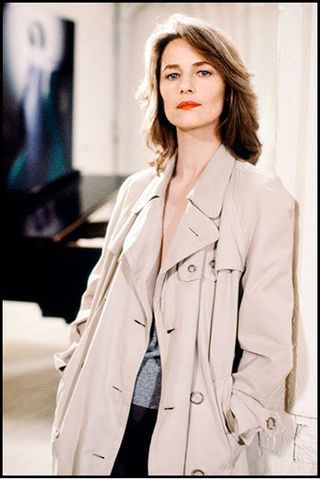 Always a must like on Charlotte Rampling
On precious dresses and heels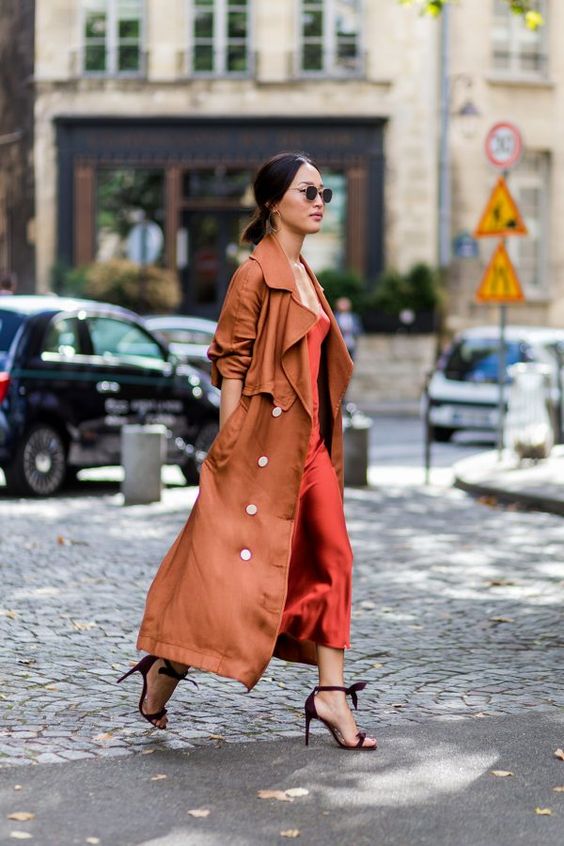 Casual refinement at its best
With nothing underneath.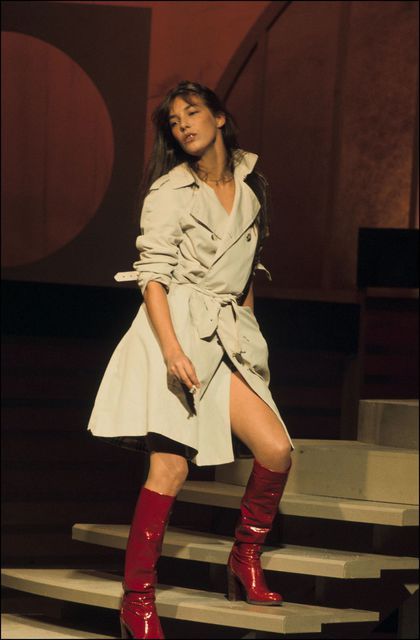 Like Jane!
And you? Do you own a trench coat? 
How do you wear it? 
Bises de Paris
Aloïs
For further advice on how to wear the basics, I recommend my first book "Dress like a Parisian". And for tips on how to have a stylish sustainable wardrobe, my second blood "Why french women wear vintage".
The above link are to the dedicated copies, you can also find regular ones in your local bookstore! Just ask!