How to wear the long skirt in winter?
In winter we are always looking for clothes that are both comfy and warm but chic at the same time.
However not a lot of women wear long skirts in winter. And by long I mean super long: the ones that cover at least your ankle.
Because despite beeing comfy and warm, they are pretty difficult to wear in a stylish way when it is cold.
Here is how to too look amazing in a long skirt even if your name is not Esmeralda.
I. Bodytype
The long skirt tends to make you look shorter than you are.
If you choose a maxi skirt, it can also make you look heavier.
So if you are aiming for something to make you look slender, you won't find it with the long skirt.
II. What kind of long skirt for me?
A. The maxi long skirt
The Esmeralda looking one we  instantly think about when we say "long skirt".
It has volume and flows with the wind.
You can make it look sophisticated but it will always have that bohemian twist… so if that is not your style. It is not 🙂
B. The tight long skirt
Made of jersey or knit, it hugs your body but has some elastane in it so you can easily walk.
This kind of skirt is easier to wear cause it does not shorten or enlarge the silhouette that much.
And you can wear it in a 90's minimalist chic spirit.
C. How long?
If we are speaking long skirt, it shall cover the ankle and even the shoe but not clean the floor right?
Want personalized style advices? Reach me for distance styling or personal shopping!
III. What to wear with my long skirt?
A. If you want your outfit to be chic: add structure
1.  Structured coats and jackets
Choose coats that are stiff and close to the body like tailored coats, trench coats or perfectos.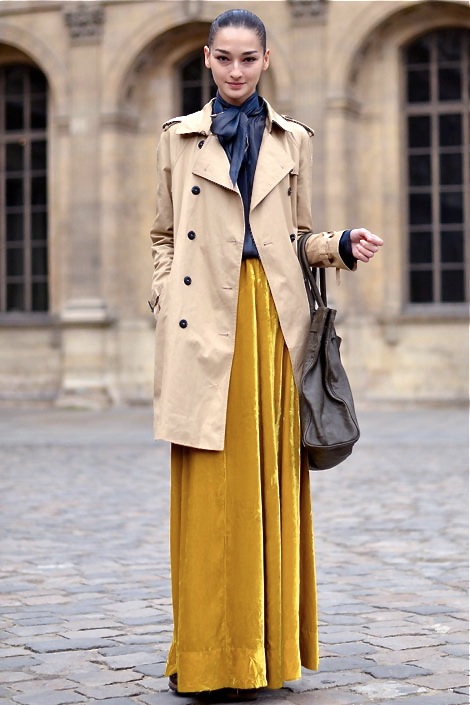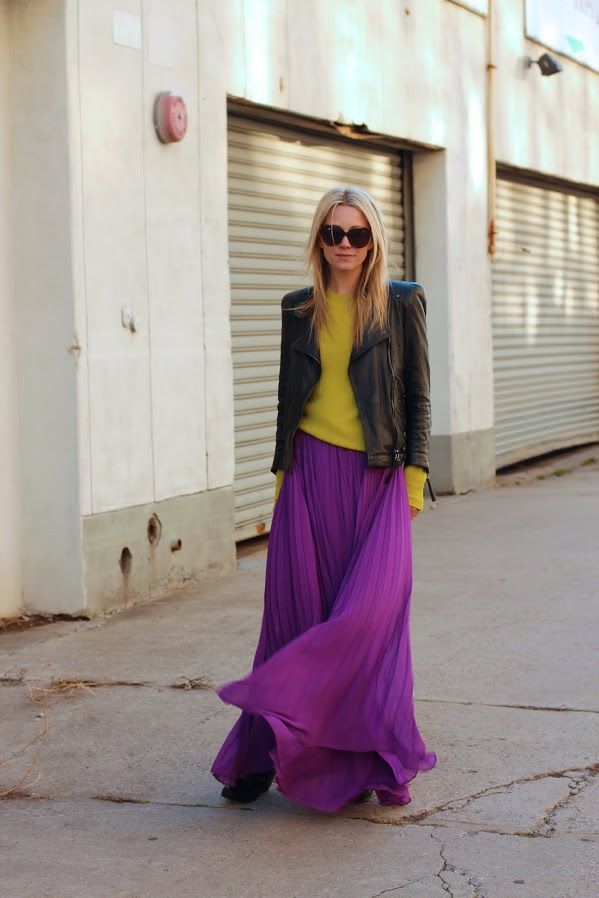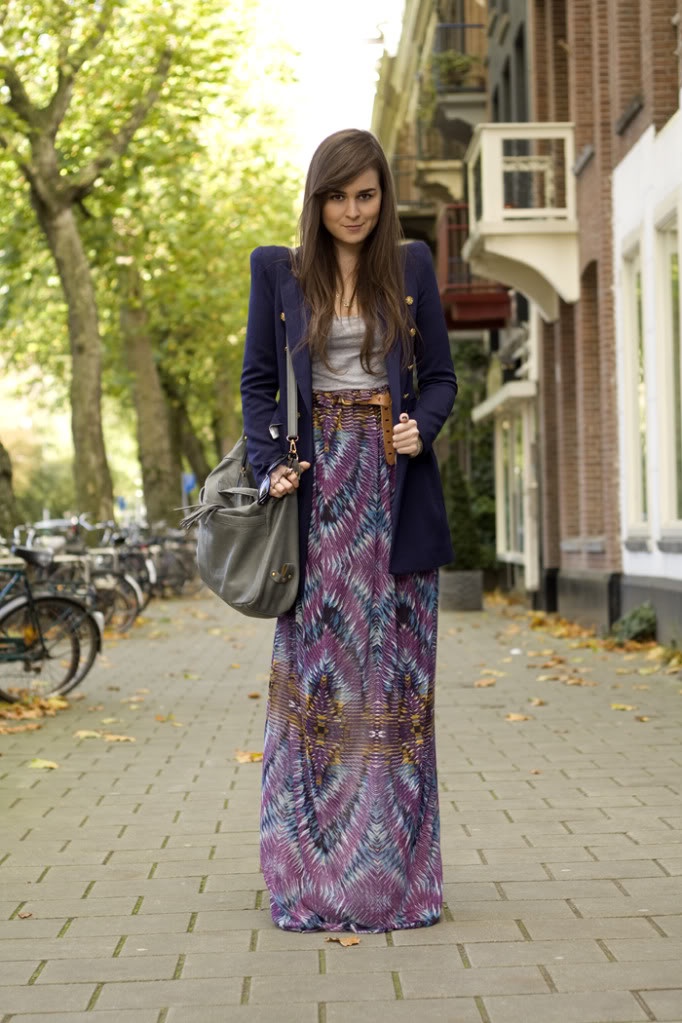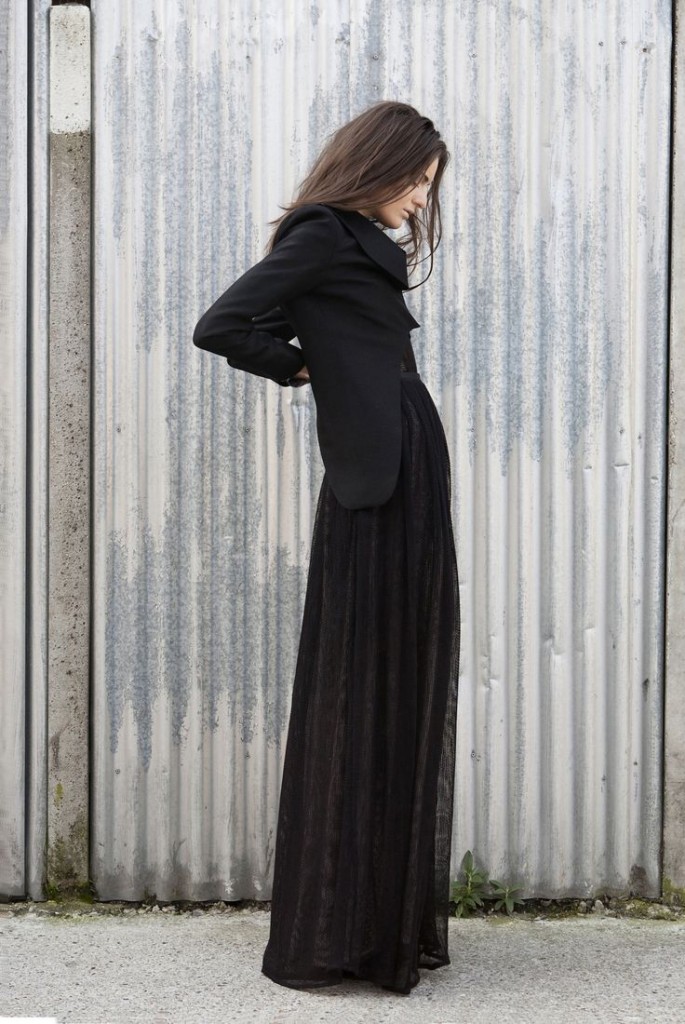 A structured jacket is perfect for wearing your long skirt at the office in winter.
If you wanna have allure, beware that your coat is not too long and too oversize, otherwise, you'll look like this.
2. Structured accessories
Such as a square bag or a belt.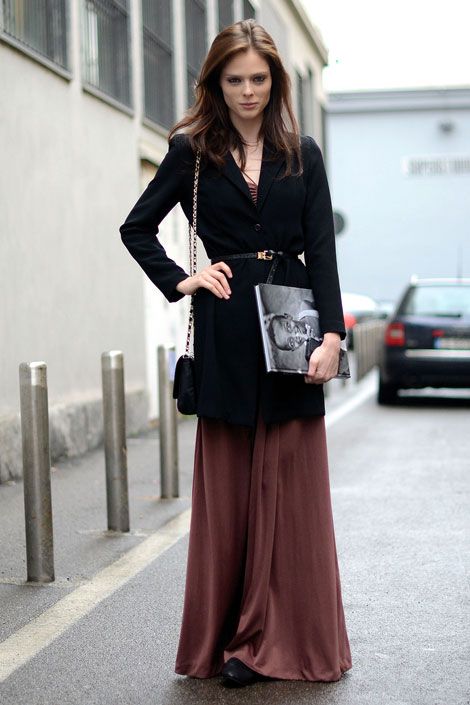 Coco Rocha
B. If you want your outfit to look gypsy, keep layering slouchy items
1. And add relief with a scarf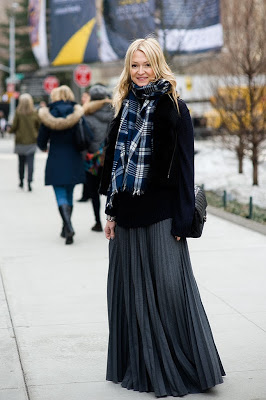 Zanna Roberts by Vanessa Jackman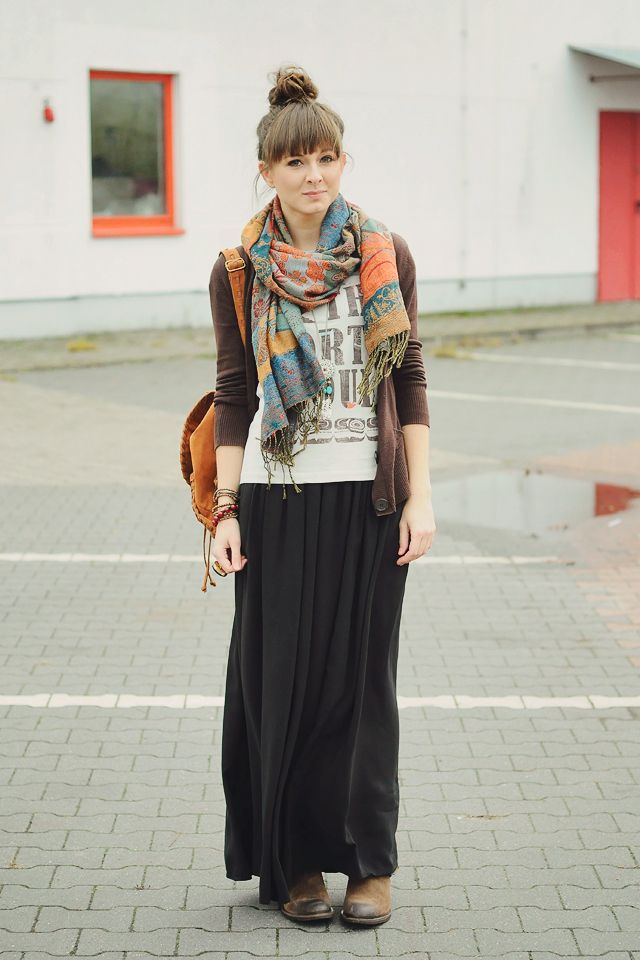 2. Or with a print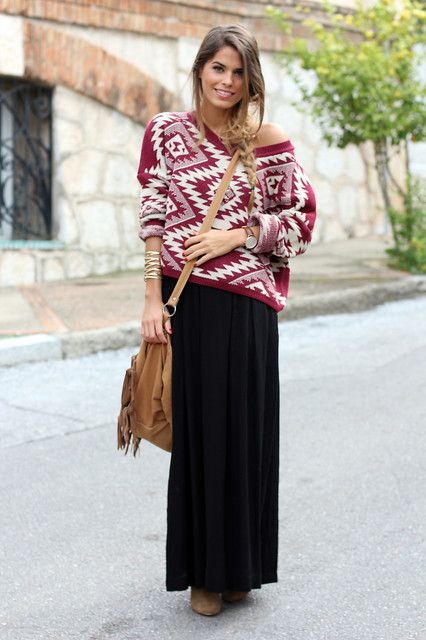 Unknown
3. Make it "luxe" gypsy with beautiful fabrics

Unknown
C. Go for flats or chunky heels
The long skirt can look either dramatic, gypsy or rock…but you don't want to look like you belong to a red carpet.
So forget pumps and go for relaxed heels if you wanna lengthen your silhouette.
Anyway, they will only be seen when you walk. The most important is that your heels are not too thin. Think seventies or nineties!
If you are tall enough, flats will be perfect: knee boots, low boots or even sneakers.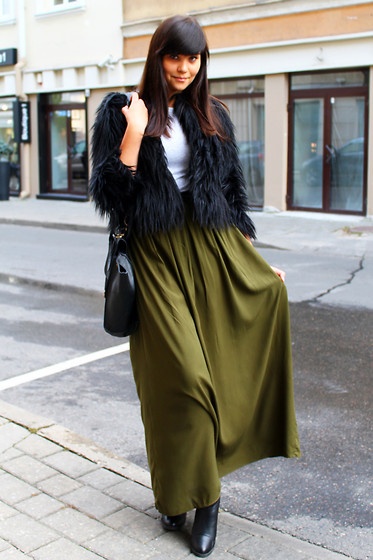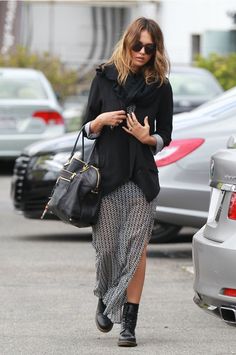 Jessica Alba.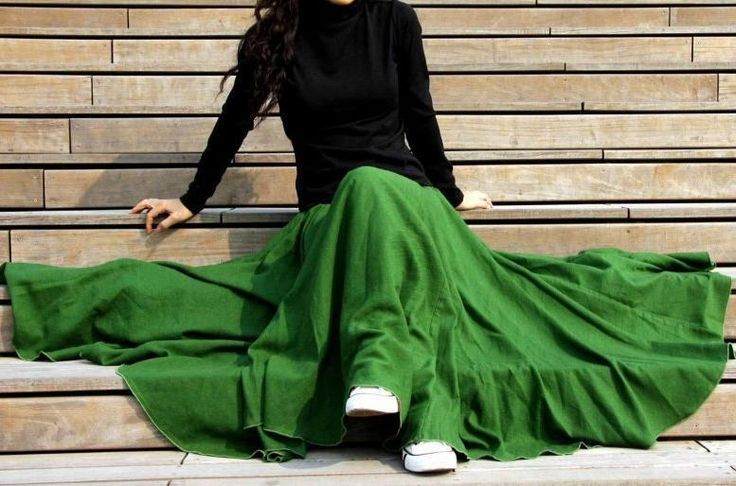 Found on DaWanda
Here is why I don't like long skirts with heels.
And you? Do you wear long skirts in winter?