How to wear kakhi?
One of this season's main trend is kakhi.
Which I consider beeing an atemporal, and an easy to wear color, which is great cause if you buy some, you'll be able to keep that as a wardrobe staple.
Kakhi evoques the army, the earth, the desert, the jungle… very casual things at first sight.
And this is indeed a great casual color that is a nice alternative to jeans in the week-end.
But can kakhi be something else than casual?
And what colors can you mix it with?
I- What kakhi items?
1. Casual kakhi
– Kakhi bombers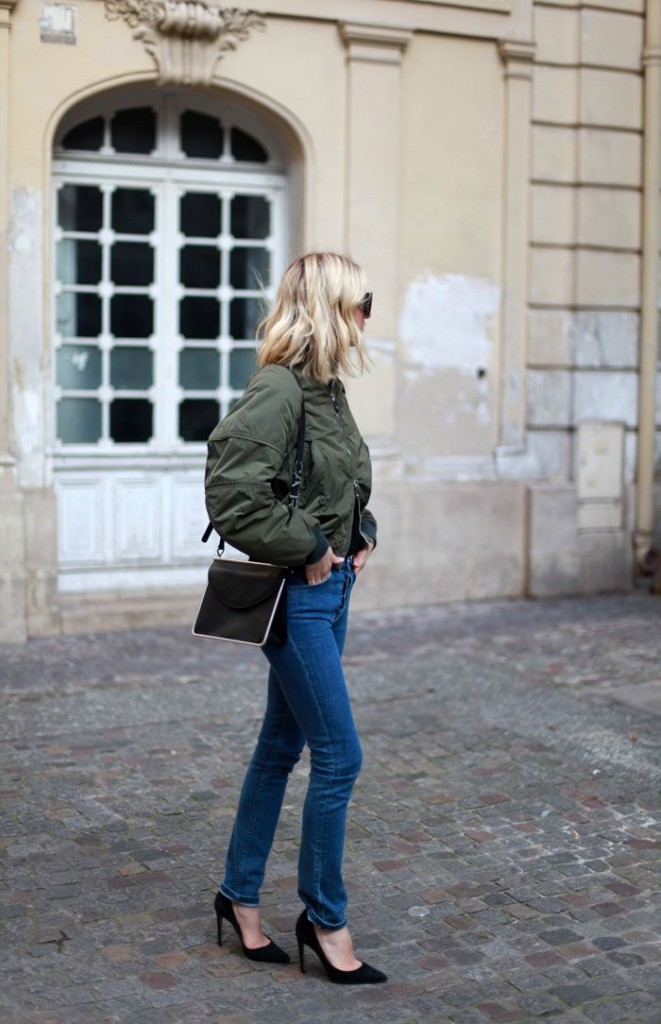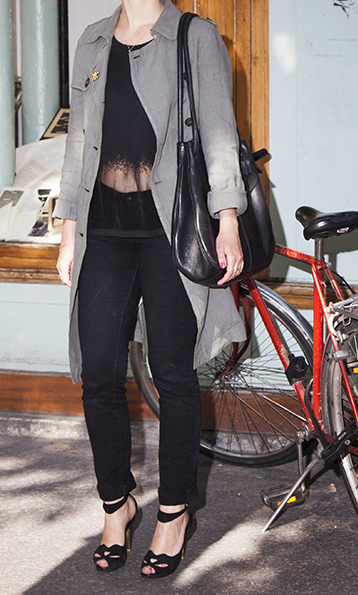 Myself
– Kakhi jacket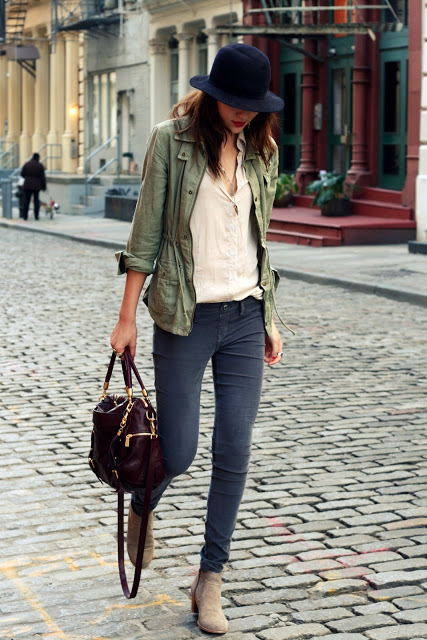 2. Dressy kakhi
– Daytime dressy
Kakhi is a good color choice for an item in a dressy shape such as a shirt or a pencil skirt.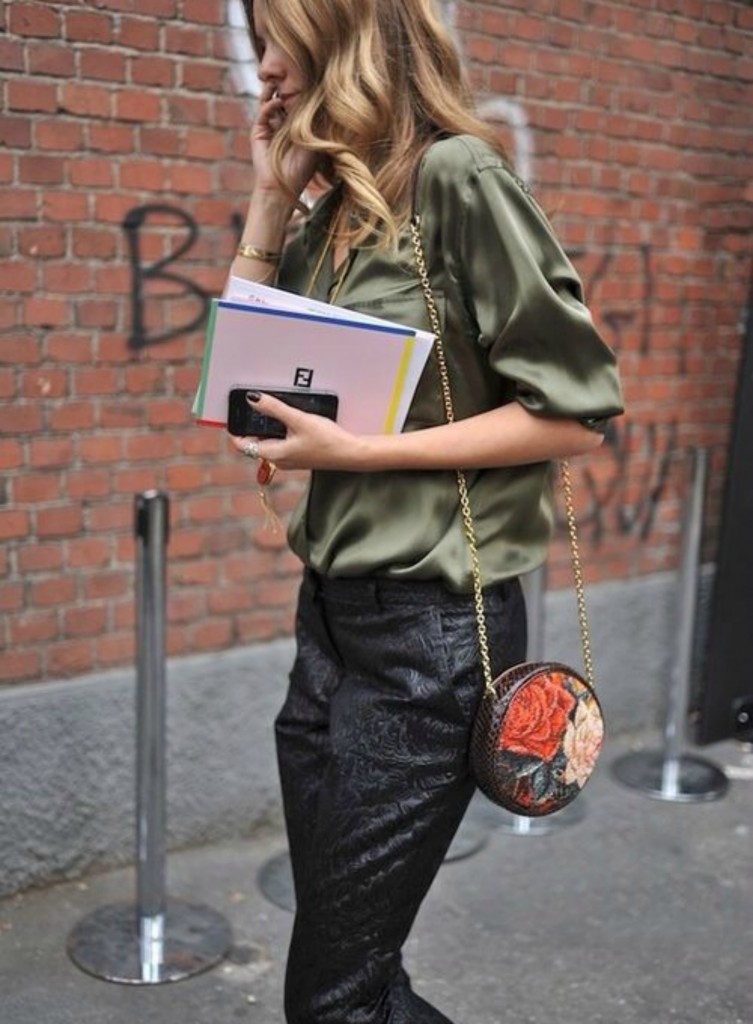 Here, an unknown stylish woman wearing a silk kakhi shirt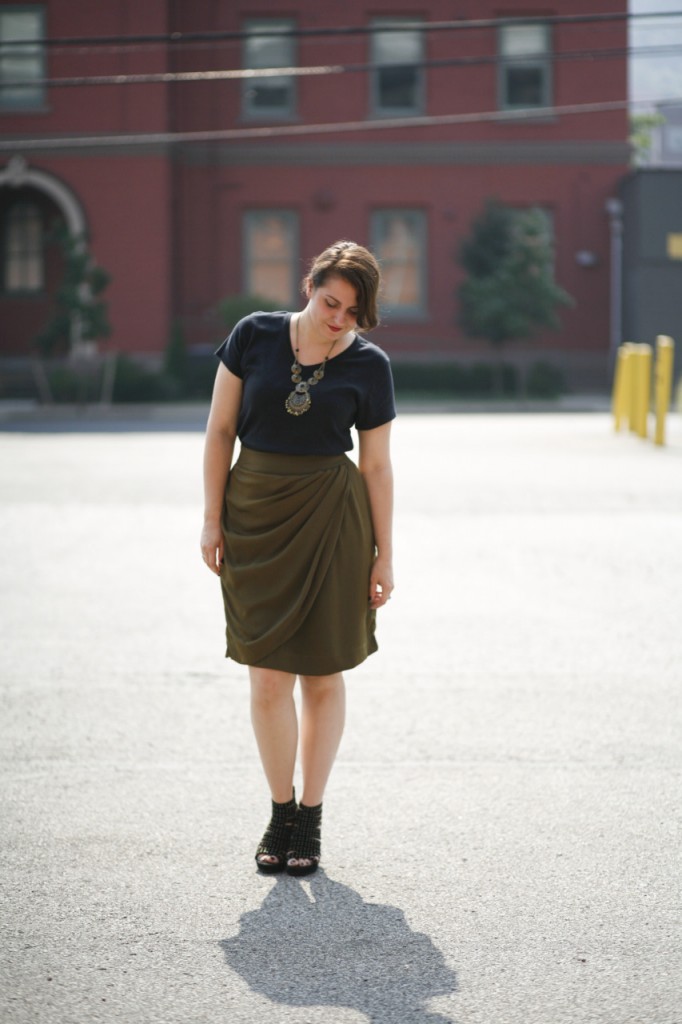 The curvy blogger with a sophisticated draped kakhi skirt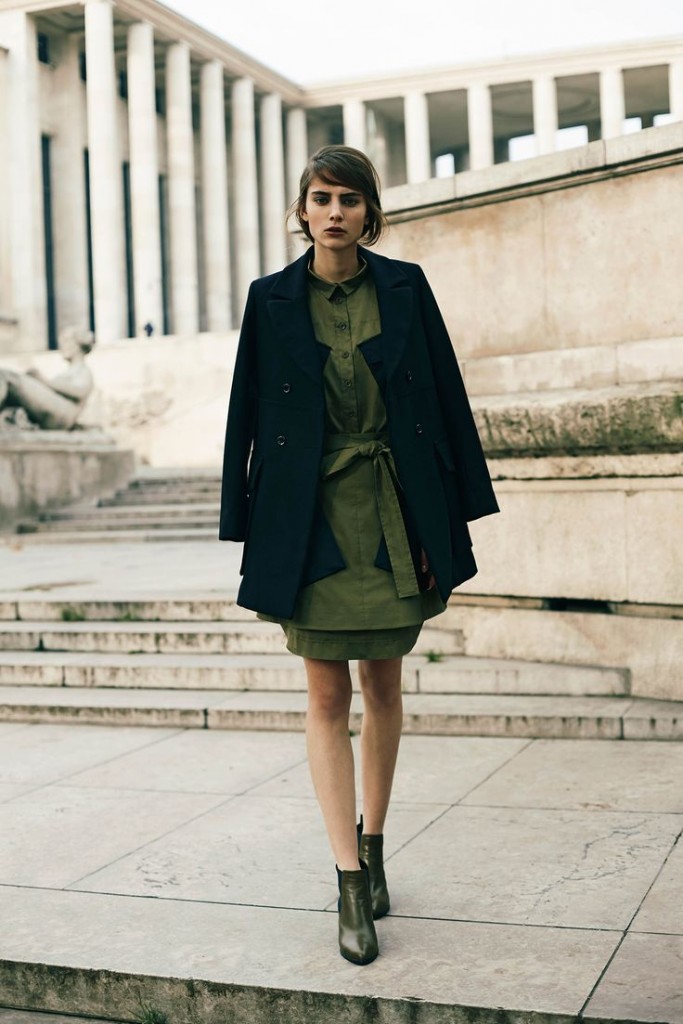 Clean cuts and classy fabrics in Sonia by Sonia Rykiel pre-fall 2015
– Evening time dressy
Kakhi in a beautiful fabric is magnificent as a cocktail dress, skirt, pants or jumpsuit.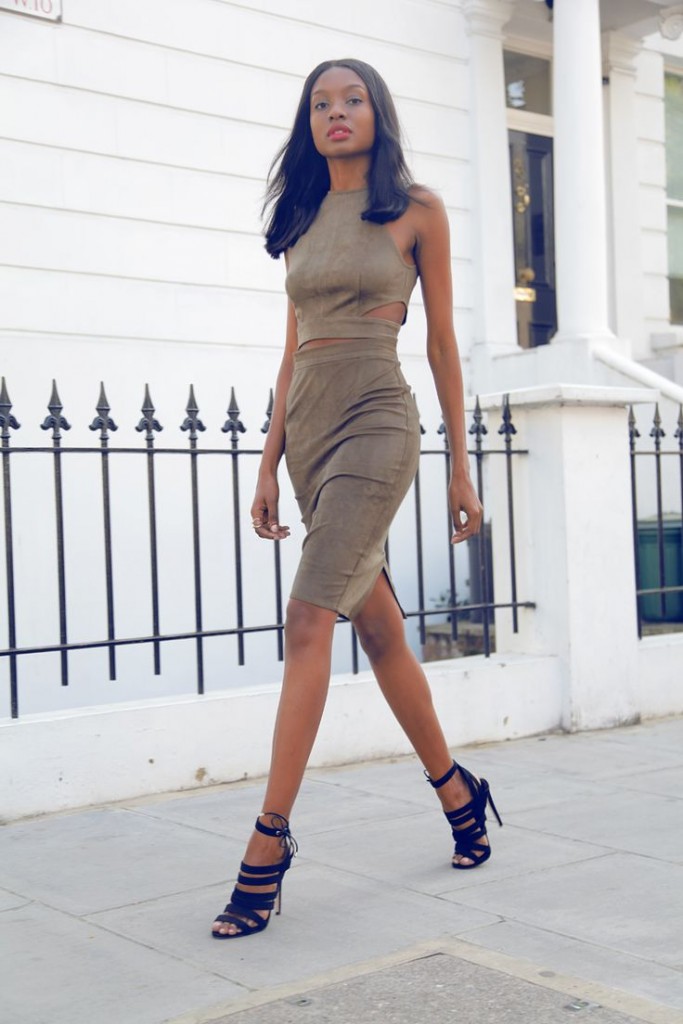 Bisous Natasha wearing suede kakhi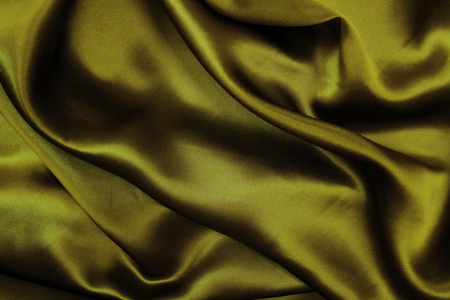 Kakhi silk
3. Mix casual kakhi with dressy outfit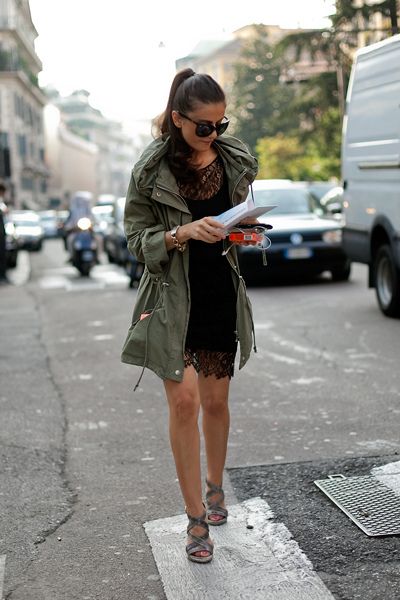 Just like jean kakhi coton has the power to make every dressy look appear effortless.
See above Sincerely Jules mixing a loose kakhi coton T-shirt with her sexy leather mini.
II- What colors to wear with kakhi?
1. Black
Perfect for a powerful style
See above
2. White
White and kaki look great together.
You can add more colors to the mix or stick to those two.
But be careful to avoid the  "tourist in Egypt" look. With linen short wide pants and T-shirt if you see what I mean.
Otherwise, go for it!
3. Pink
Dusty pink, pastel pink, coral pink, a pop of fuschia pink, all look great with kakhi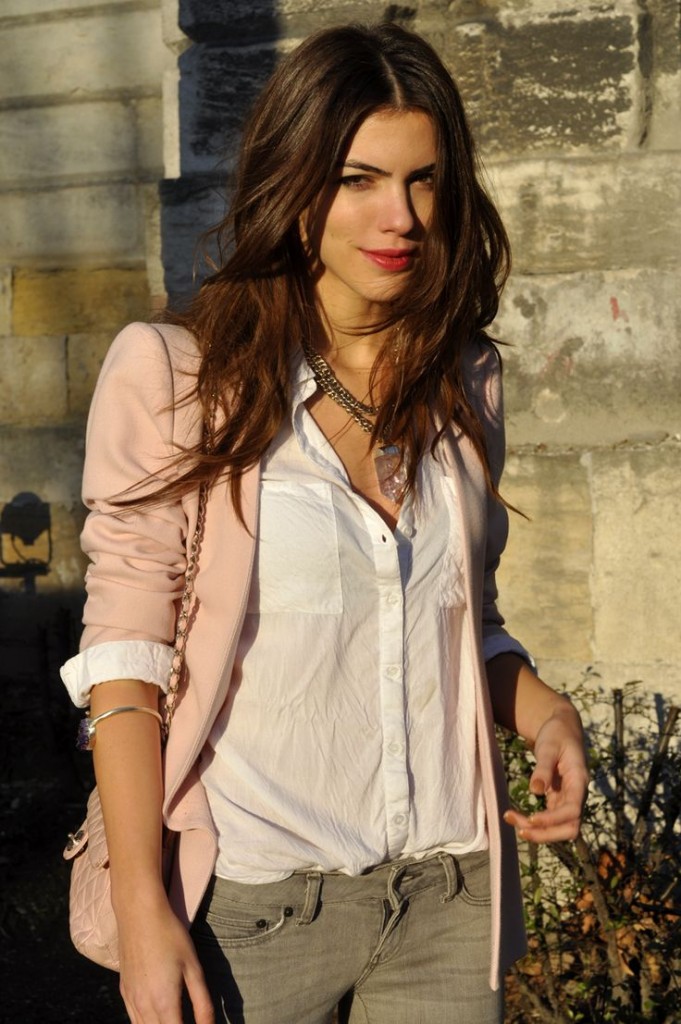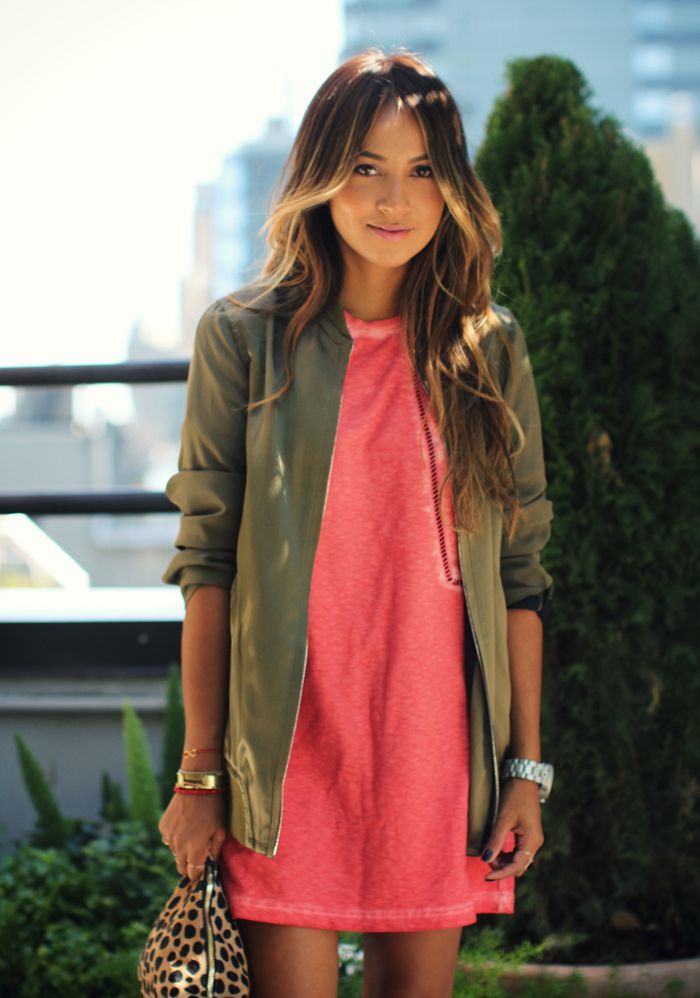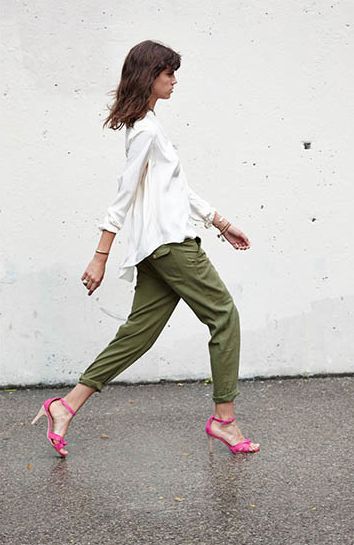 4. Gold
Gold and kakhi is a classic mix.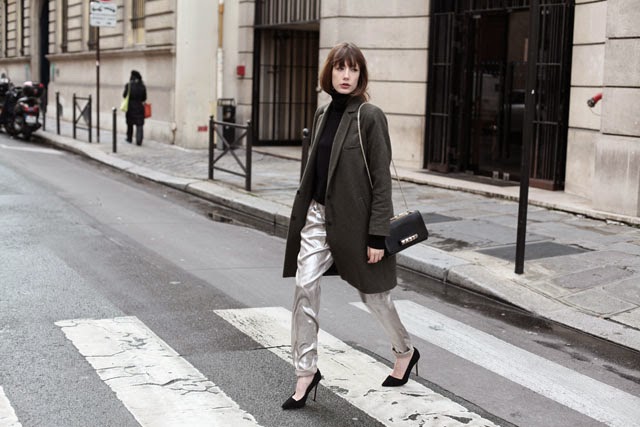 How to pull it out in an easy way?
Pair gold jewels with you  kakhi item.
5. Yellow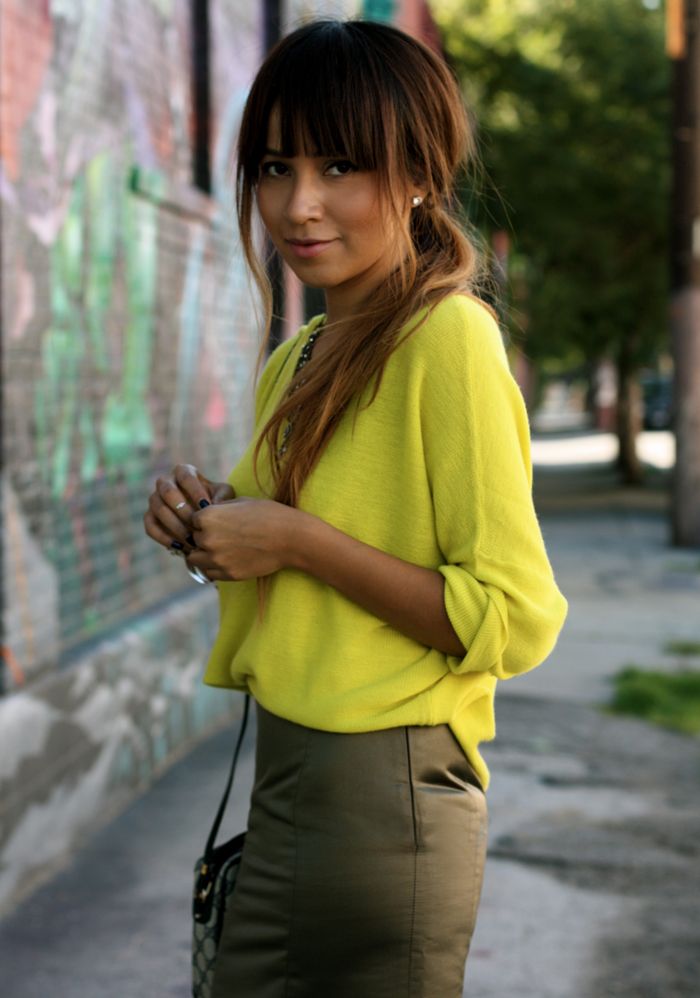 (Yes I quote her everywhere but that is because she is a queen at color matching… and because I love her style in general)
You could mix kakhi with mustard, bright yellow, chartreuse like here and even a flash of neon yellow
6. Pastels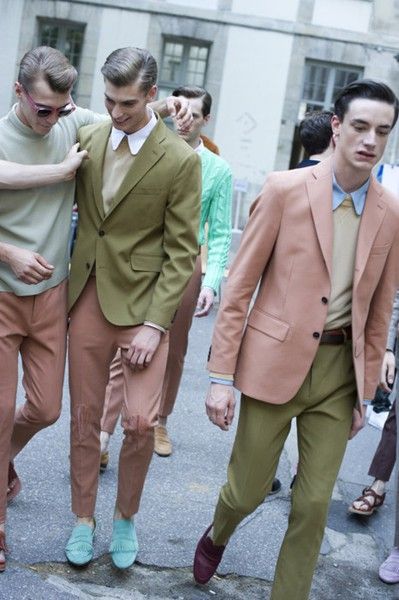 Unknown
All pastel colors look great with kakhi
7. And so on
Kakhi + grey: but beware not to look dull
Kakhi+ flower print. A surplus jacket makes a flowery dress look less girly.
Kakhi + navy blue: very edgy
Kakhi + burgundy = yes! Try burgundy or plum on the lips/ nails for a easy alternative
Kakhi + bright red as a detail like nails or lips is nice
Kakhi + orange if you do not make that look sporty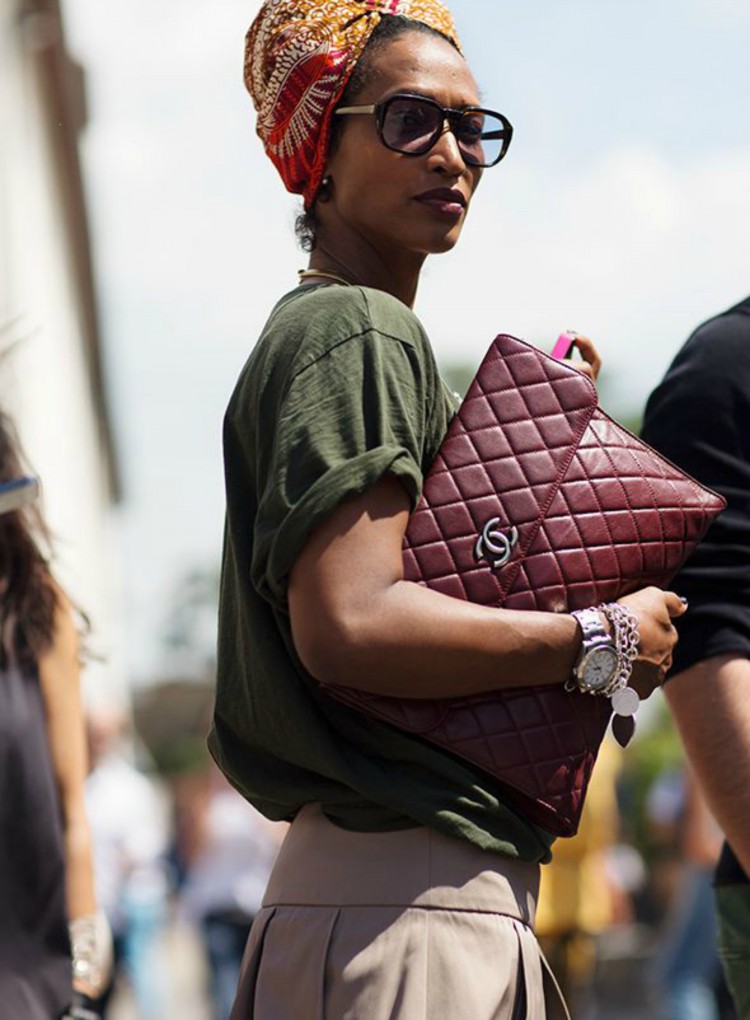 Unknown
And what I do not like…
Anything that contains green looks strange with kakhi. Emerald green, bright green, anis green but also turquoise
Any bright blues look odd with kakhi: royal blue, electric blue
Kakhi + beige/ grey can look nice but often looks dull. Ask yourself if your outfit does.
Do you feel like wearing kakhi without camouflage now?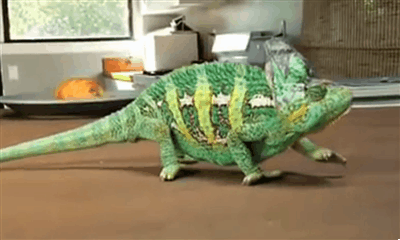 Cover collage: Bisous Natasha, Sonia by Sonia Rykiel