How to wear gray?
When not associated with handcuffs, gray can sound like a boring color.
The one of cobblestones, February sky and heartless offices.
It may not be the funkiest of colors indeed but it does have some undeniable style perks.
it's an often overlooked neutral color
it conveys either edginess, professionalism or refinement
it can be many shades, from soft to dark
I/ What to combine gray with?
1/ Gray and bold colors
As a mix between the two most famous (and most intense) neutrals (black and white), gray is the neutral above all.
Ideal to tone down bright vivid colors.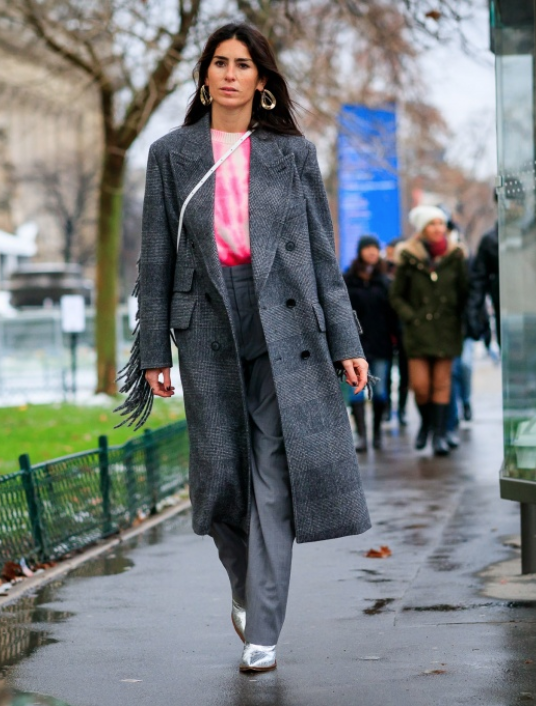 Myself finding bright red and pale grey very amusing
2/ Gray and pale colors
Pale gray is a very soft blended color.
It will look lovely with shades similar to it like "milky" or "dusty" colors.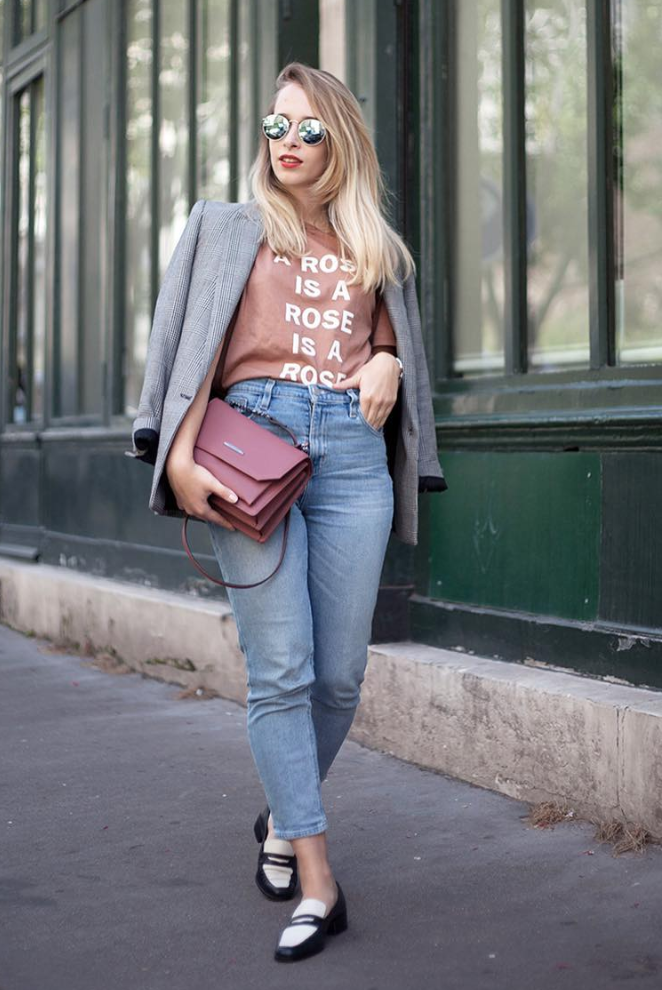 Gisele is nerdy wearing dusty pink with her gray jacket.
3/ Gray and black
This edgy rock combination is perfect for graphic outfits.
Make sure your gray is pale enough to be noticed next to the black.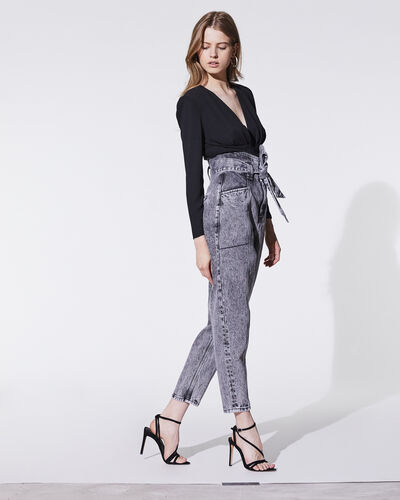 Iro, a gray loving brand
4/ Gray and white
Or the best way to light the gray.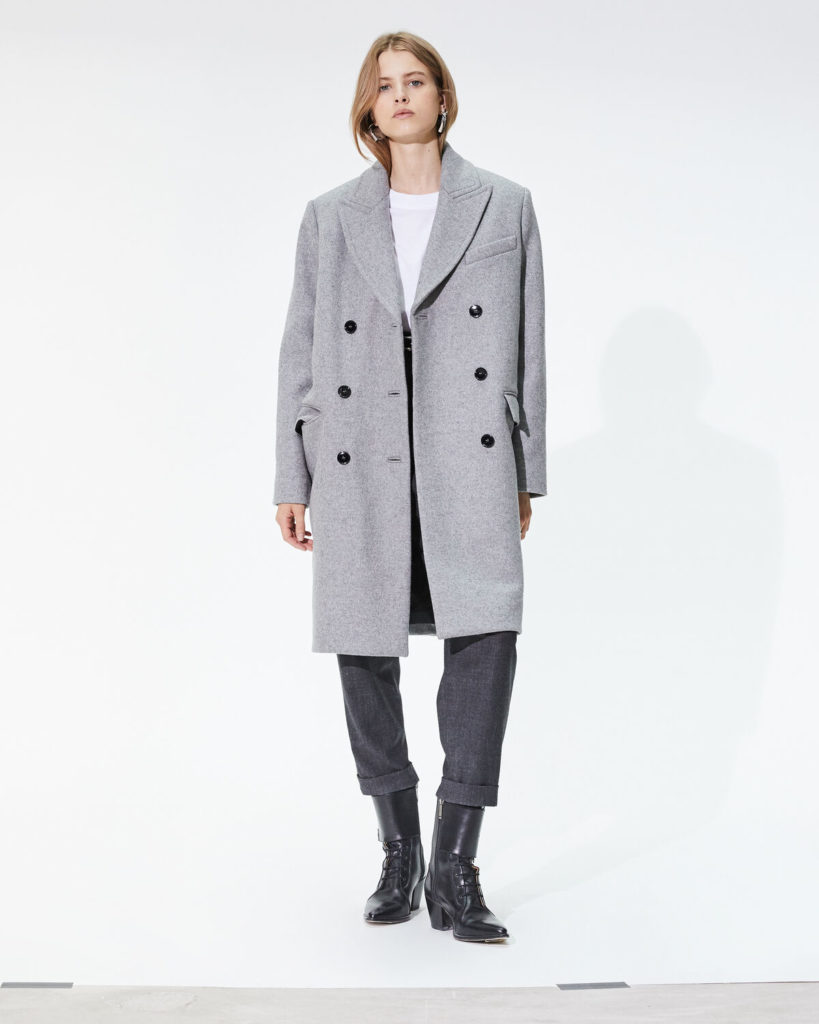 Iro, again, with a black, white and gray perfect combo
5/ Gray and beige
A very bourgeois mix (think Burberry) that always works.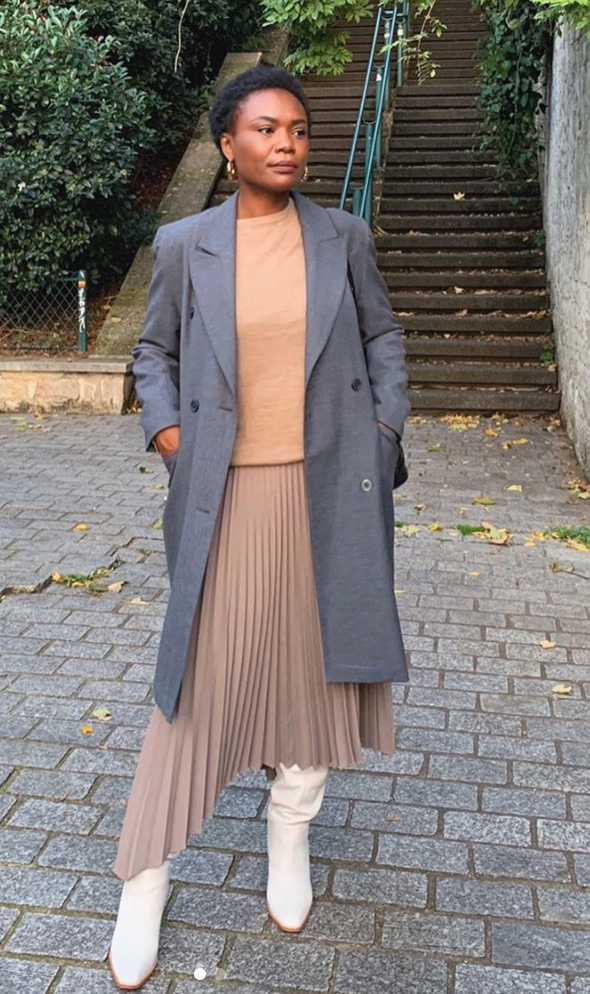 Franfynne, chic toujours
6/ Grey and blue jean
I knoooow blue jean is not an actual color but I love this soft urban combination so much it had to be there.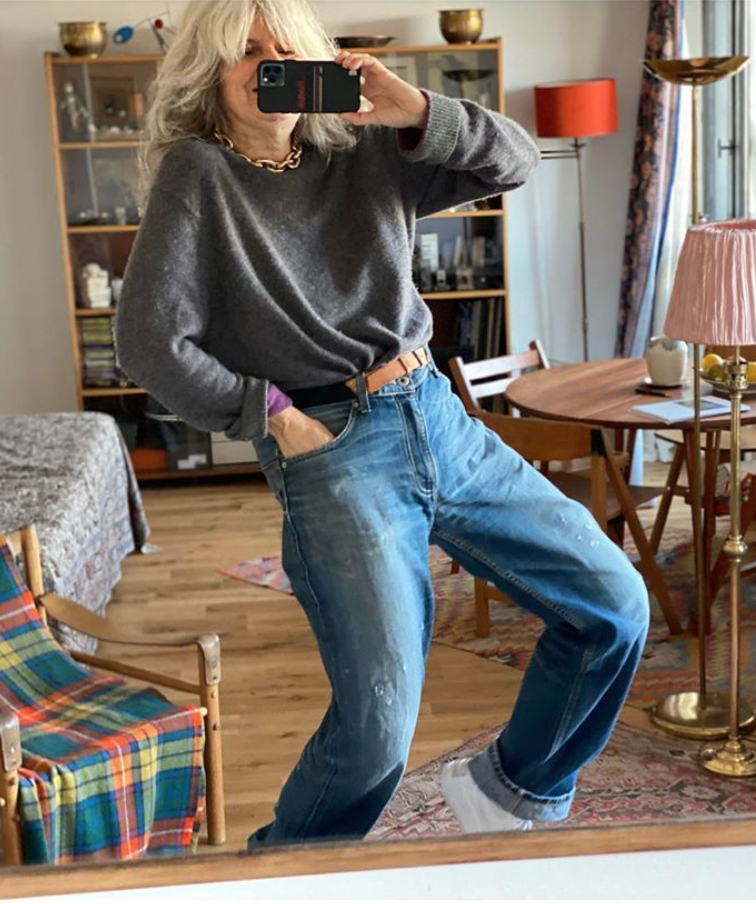 Sophie Fontanel, our all gray french icon
7/ Monochrome
A very elegant take on the color, but be careful to include different shades and textures so the result does not look dull.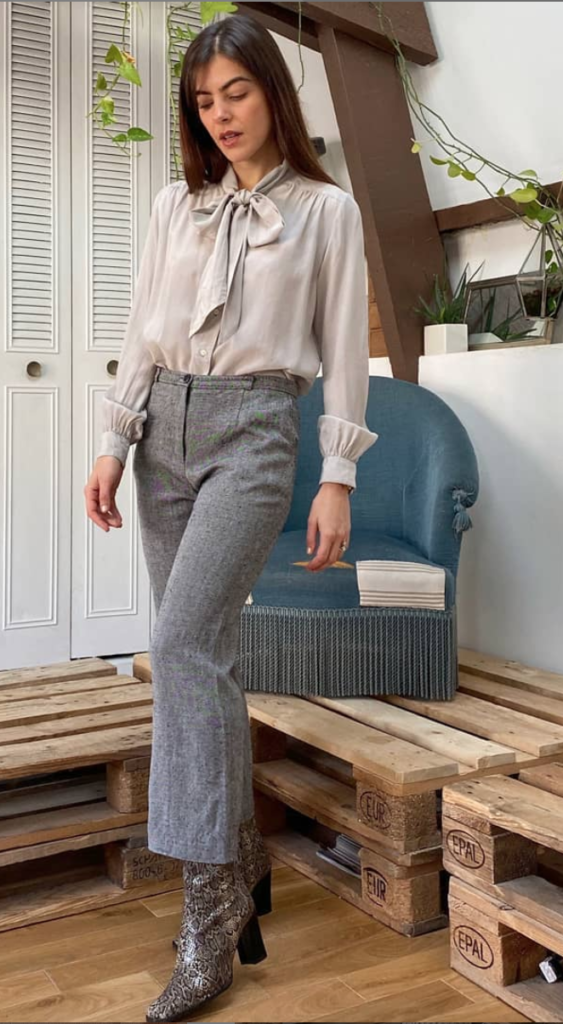 Rococovintage wearing a satin blouse, wool pants and shiny snake boots
II/ Grey wardrobe staples
When I say staples, I mean "choose" your staples. If some of those timeless classics do not suit your personality then you do not need them.
1/ Gray T-shirt
Finding the perfect gray T-shirt is my style obsession. There is nothing better to twist an outfit into being cool.
2/ Gray suit
A timeless "office" wear that can be turned into something less conservative by accessorizing with edgy pieces such as a loose black or white T-shirt, shiny boots and bling "street" chain jewelry for instance.
You could even wear the jacket only.
3/ Washed of black jeans
I have a thing for gray jeans that look as if they used to be black.
Their patina gives them a rebel attitude that adds depths to simple outfits.
In opposite, I find too many people wear nylon loaded smooth gray skinnies that put me to sleep.
4/ Gray hoodie
Wear as-is or under dressier pieces like a structured coat or a suit jacket.
And you? Are you into wearing gray? 
Cover collage: Iro, Mathilde Clauzet