How to wear green?
Maybe you know that each year, a lucky color gets to be crowned "shade of the year"
In 2017 "greenery" won this most disputed award.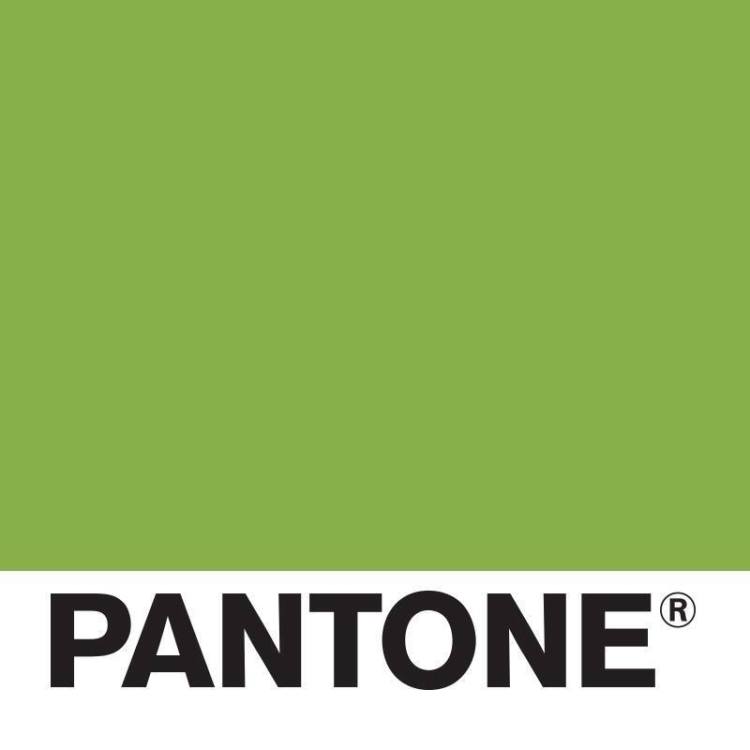 I'd describe her as 1/3 rainforest, 1/3 apple and 1/3 golf field green.
I feel I could green up my interior design with some plants this shade. (Well, according to my watering consistency they may get yellowish sooner than expected. Anyway.)
The issue with you "greenery" is that it you are not quite the most complexion flattering color.
But hey, no crocodile tears belles plantes, there are more than 50 shades of green to flourish your wardrobe.
Follow my lead to pair them with flair.
I/ With complementary colors
Matching a color with its complementary shade is always a good idea.
Regarding the proportions, I recommend you to pick a main color and just add highlights of the second color.
1/ With red
The red and green pairing may make you look like a christmas tree… only if you pick precisely forest green and Santa's red.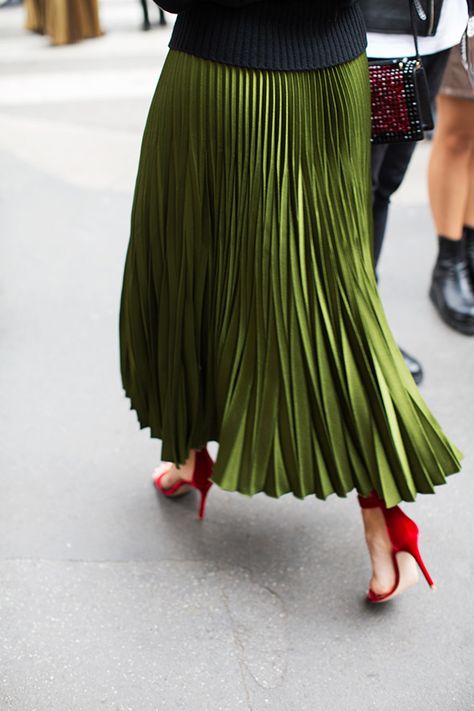 The sartorialist captured the beautiful mix of an olive satin and a deep matte red.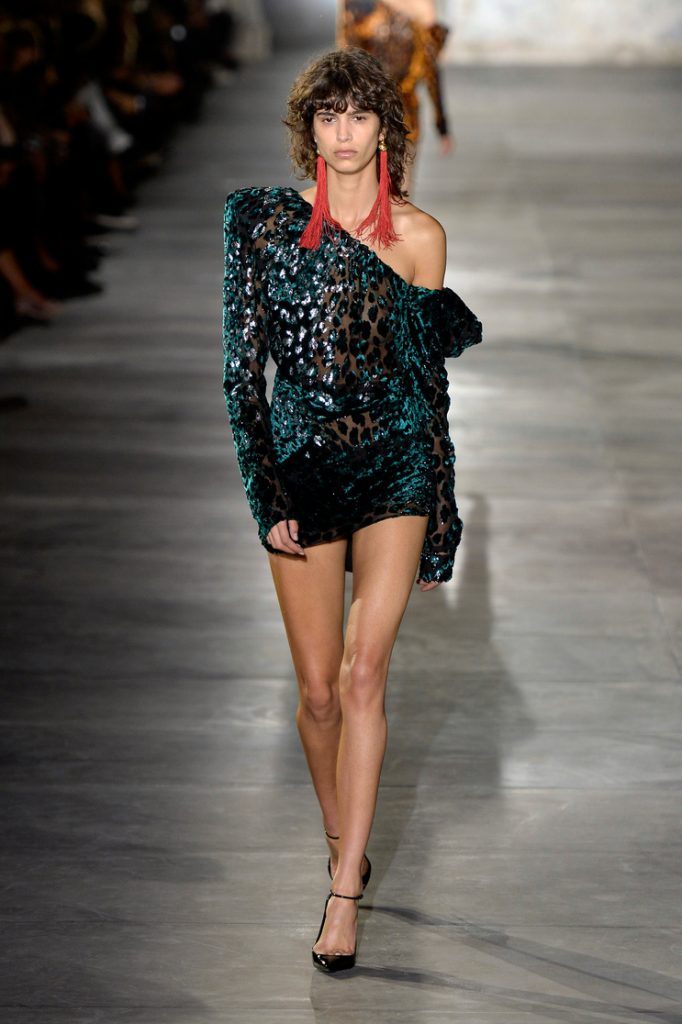 Saint Laurent mixed jewel dark green with coral ethnic earrings. 
2/ With purple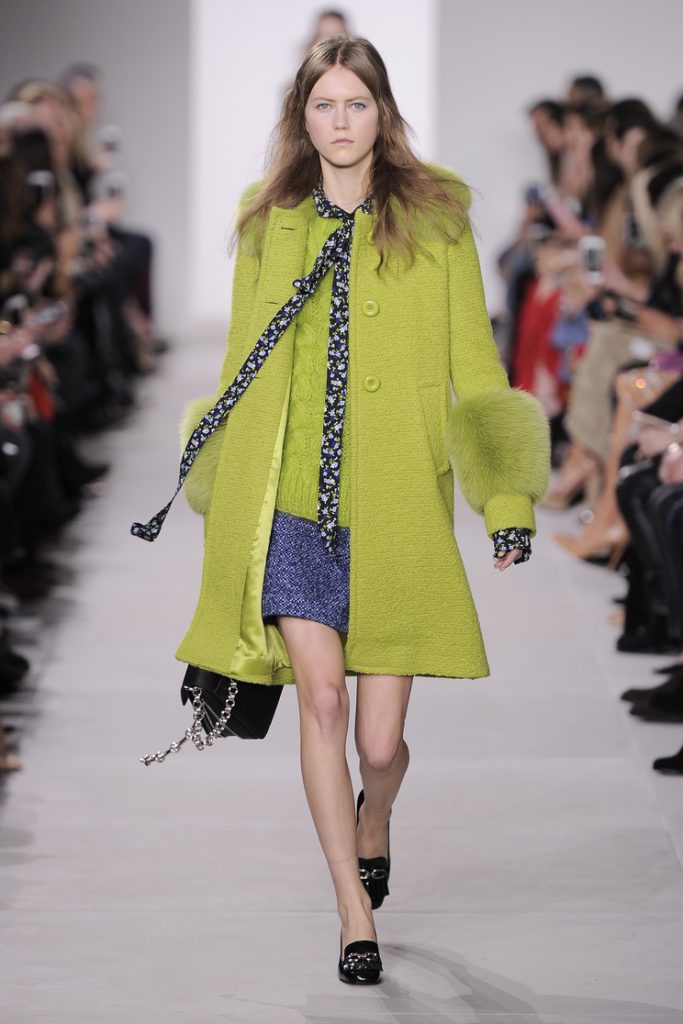 A fresh flower like combination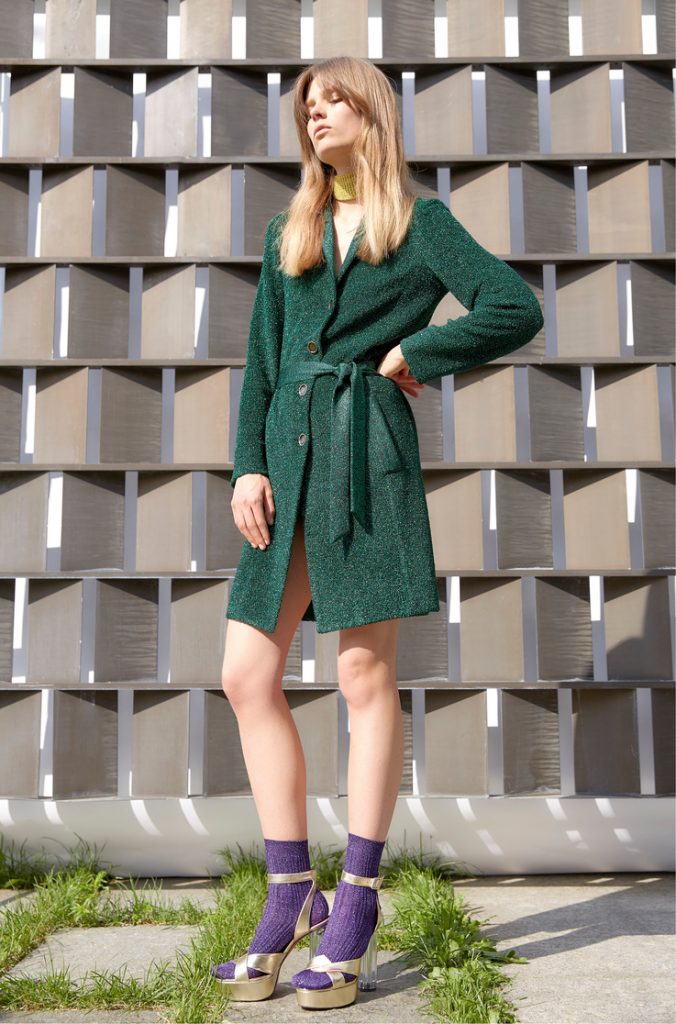 Wearing your complementary shades at a distance always helps lightening the contrast
3/ With pink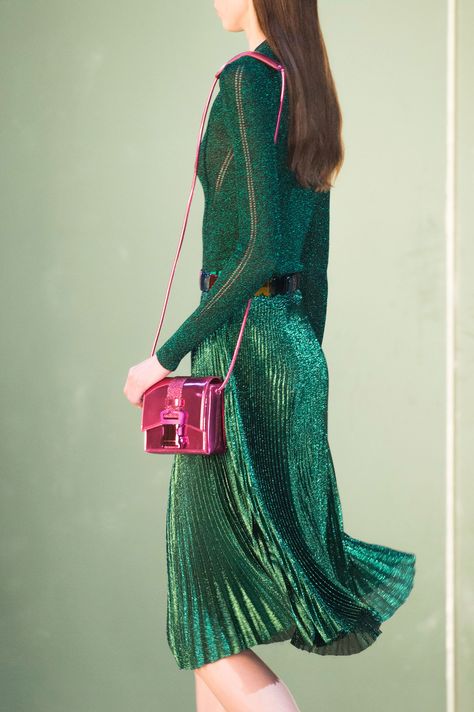 Christopher Kane inserts a drop of bright pink in his fir green monochrome. A good move when a fifty fifty would have been very strong with such powerful shades.
II/ With neighbor colors
For softer combinations.
1/ With blue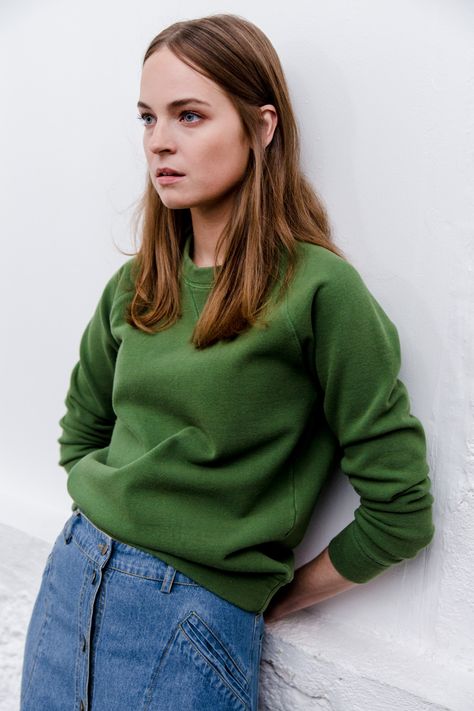 As seen on the Polder lookbook, all shades of green are marvelous with blue jean.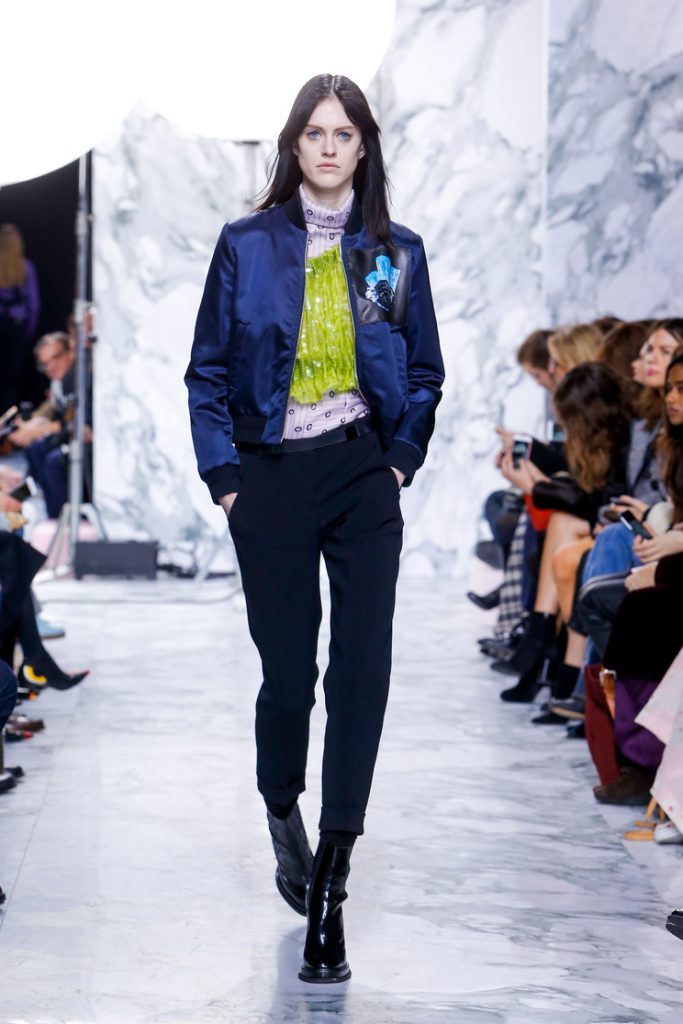 On this Carven runway passage, the night blue lowers the intensity of the electric anise green. Also pay attention to the complementary whitened purple, the hint of bright turquoise and the understated shades on the bottom. Chapeau maestros!
2/ With yellow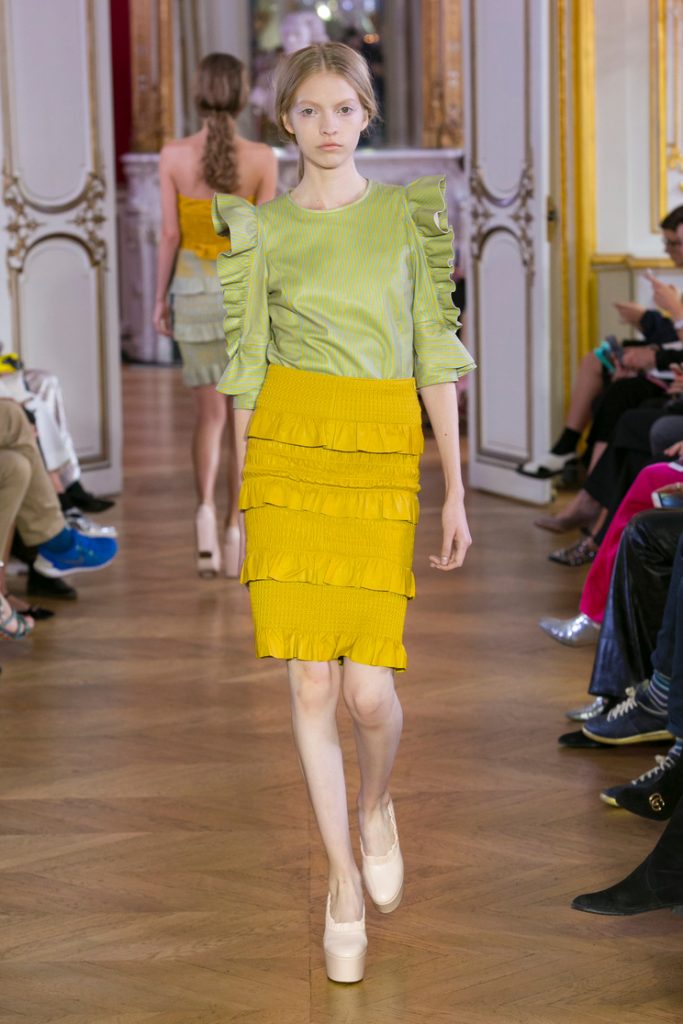 At Drome, buttercup yellow warms up chartreuse green
3/ With orange
Ok that is not really really a neighbor.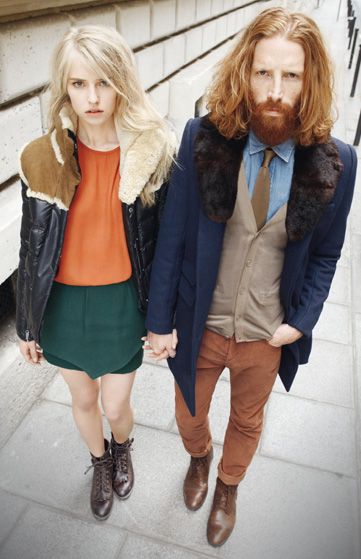 You can play it in a seventies mood like on this The Koople ad.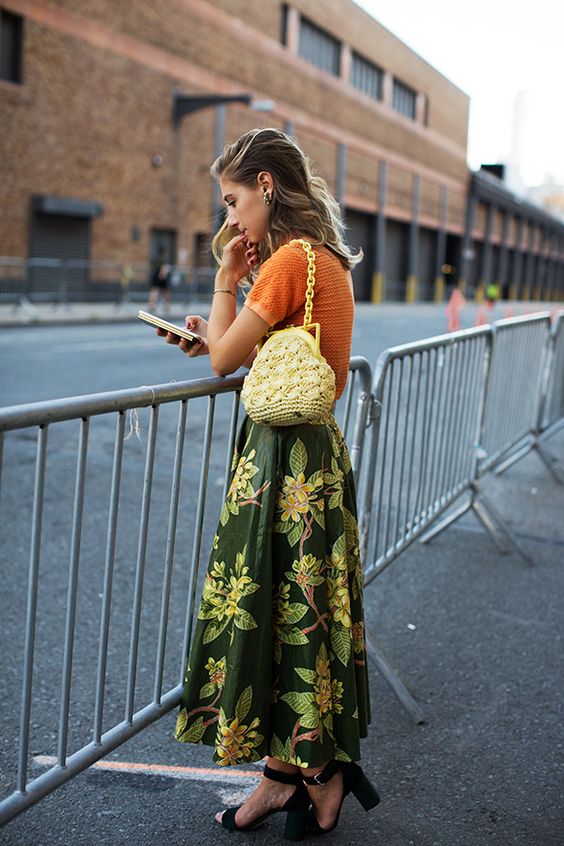 Or go for a vintage floral mood like the always put together Jenny Walton
III/ With neutrals.
As I explained in my "how to mix colors" post, neutrals match pretty much everything.
1/ With nude, beige or camel
Your own shade of nude will also work.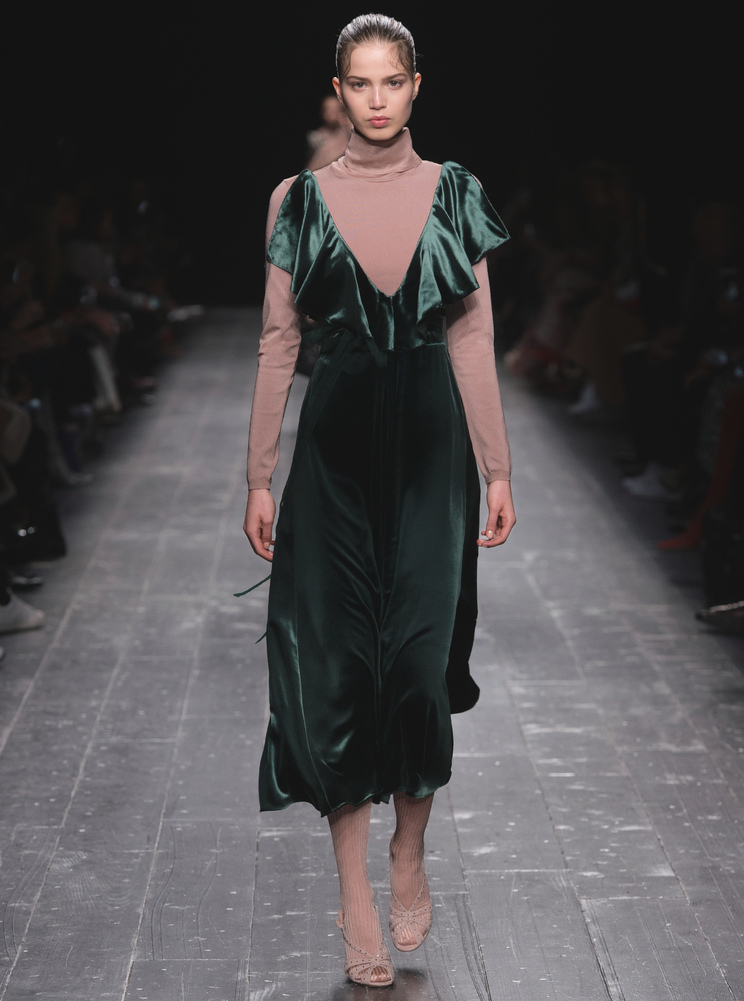 As seen at Valentino's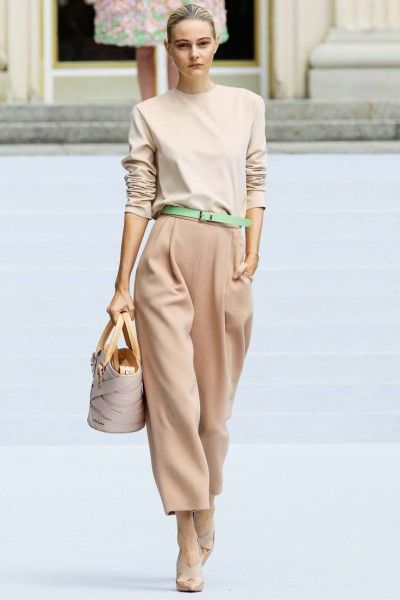 Or at Maria Hoersmander, where the powdered soft colors lessen the intensity of the mint green.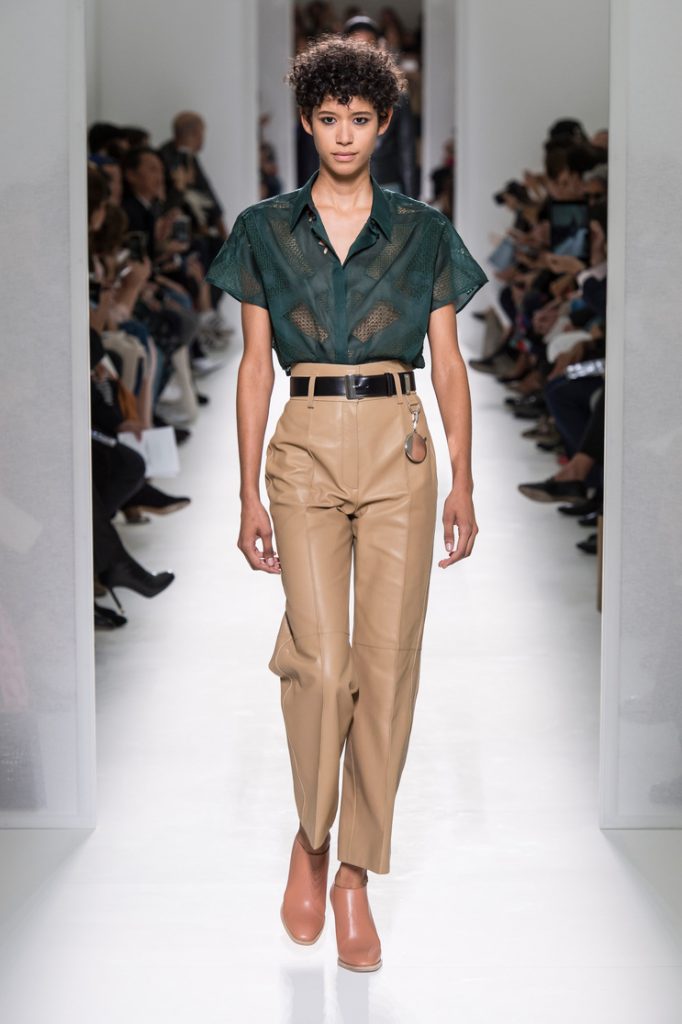 How great looking is this pairing at Hermes?
2/ With black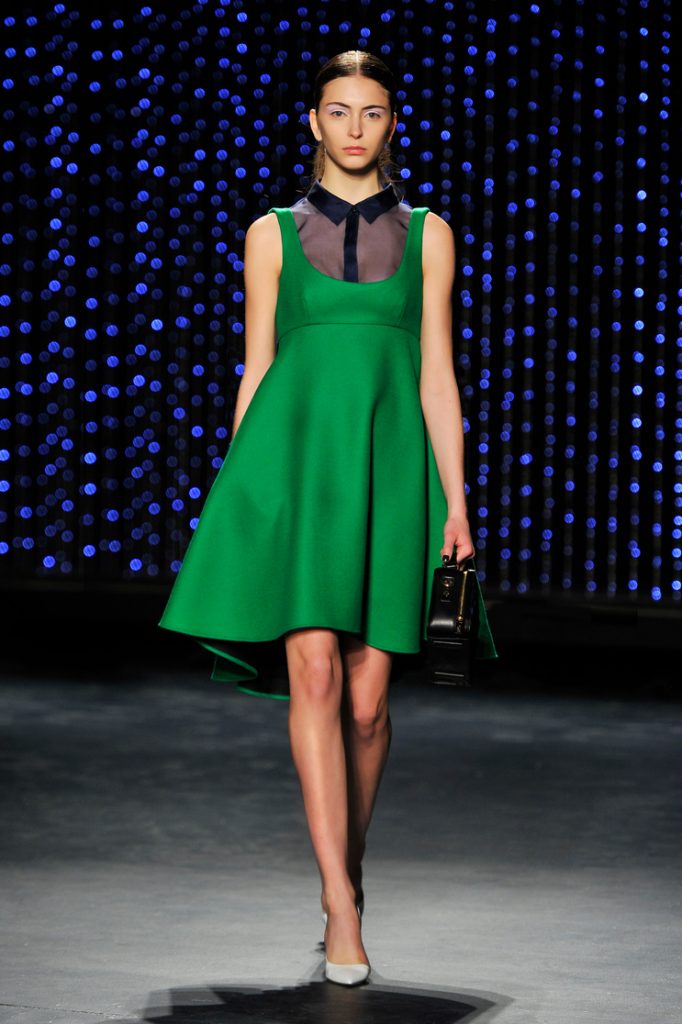 A great way to make "daytime greens" look sophisticated (and yes I noticed that the collar may be navy blue but I liked this outfit).
3/ With white
You have seen Stan Smith right? (You wish you had less? I understand that).
With this mix you'll get a fresh and energetic result.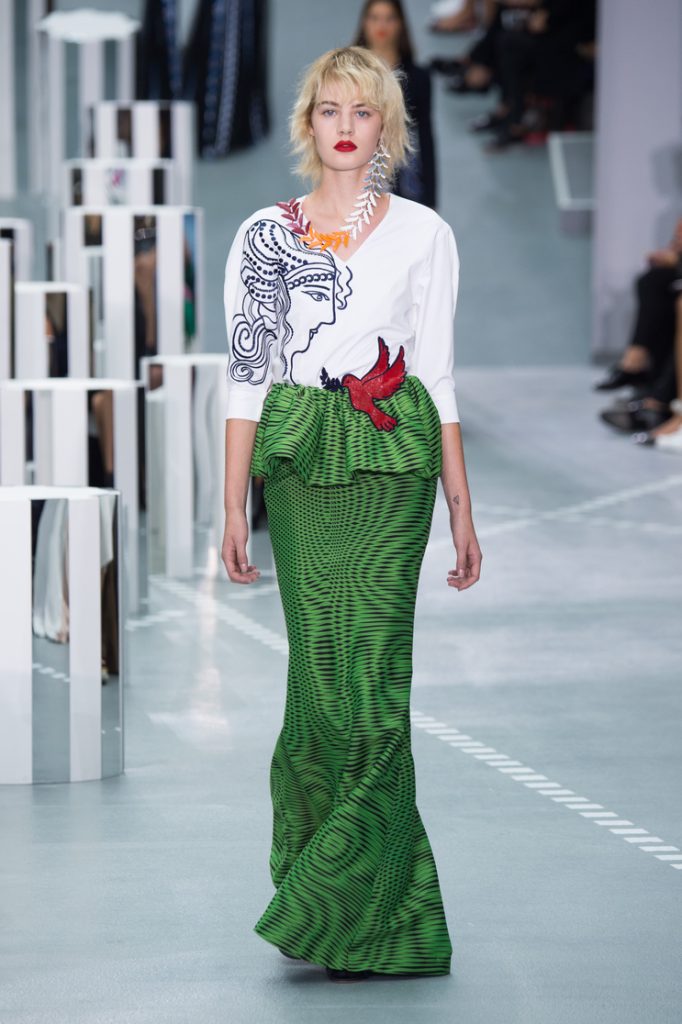 How lively is Mary Katranzou's white and green with a hint of black and red mix?
4/ With brown
Of course, forests look nice!

Here by Fashion agony
IV/ Tones of green
A clever way to make it be the star.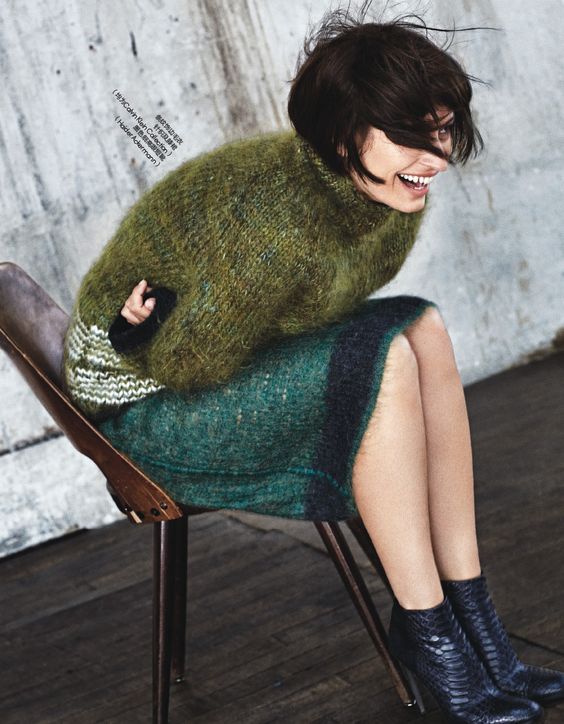 Caroline de Maigret wearing an unexpected warm green/ cold green mix in the Elle China.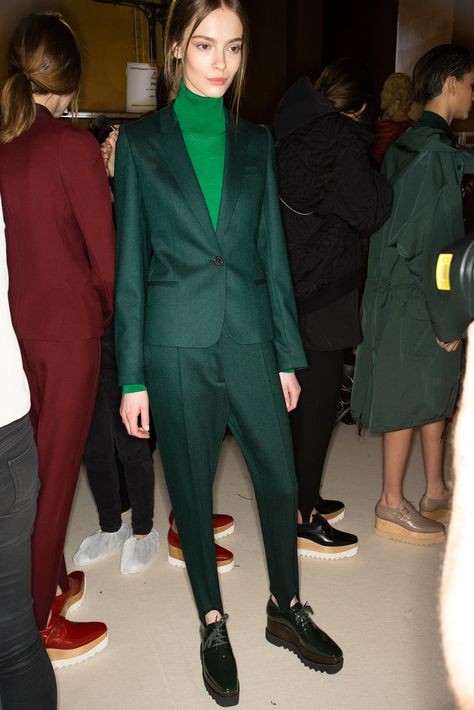 A very dandy pine green + emerald green pairing by Stella Mc Cartney.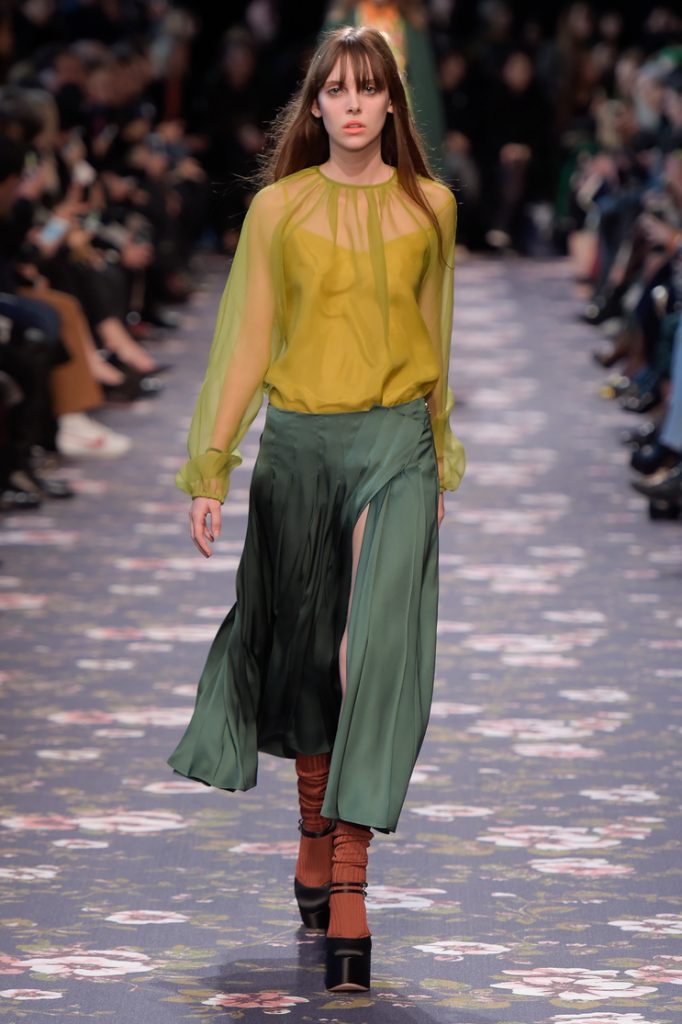 And again, an outfit from this sublime Rochas show where color are so subtle I have troubles labelling them.
My green shopping:
And you? To you feel like planting green crops in your wardrobe this year?
The lady in green and myself wish that you project grow high and strong in 2017 <3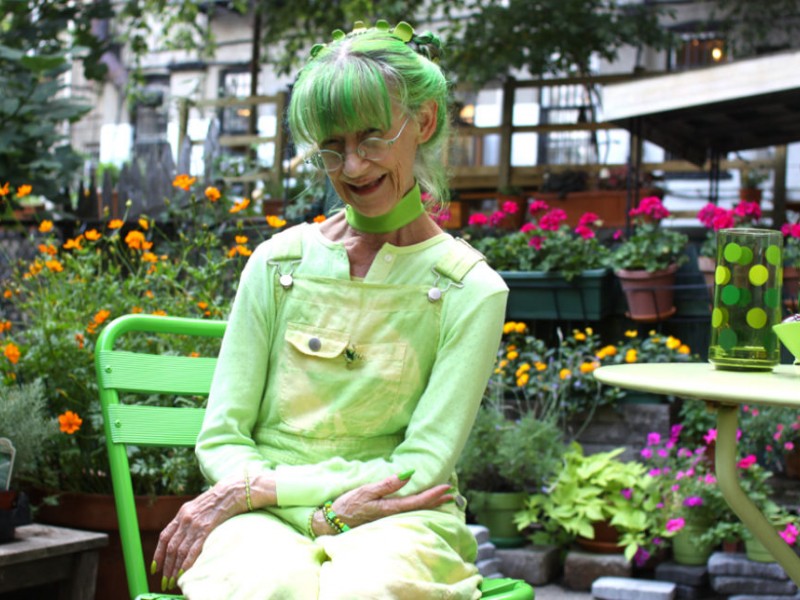 Cover collage: Vanessa Jackman, unknown, Rochas