How to wear fishnet tights?
Two years ago I spotted red fishnet tights on the shelves of my Monoprix (when in France, check this shop, it may look like a supermarket, but is french women's best kept secret).
Good find, that's exactly the kind of fashionable gadget that'll upgrade an outfit easily!
If you are scared of fishnets (maybe you're a mermaid?), begin with just an hint on the ankles and when you feel comfortable, go higher (or not).
To never look tacky, it is all about the attitude. You can wear a leather mini skirt, heeled booties and fishnets together whilst keeping it classy. The trick is too choose each piece wisely (not too tight, not too platform, no Kardashian like makeup…this kind of things).
Size of the fishnet? Doesn't matter. Even so the thinner the easier to wear, especially if you are not a small size. But the thicker the more attention you'll get.
Fishnet is amazing for those who want to give some more body to stick thin legs.
Color? I'll say, all of them except neons and bolds, too "emo 2005".
Reds and pastels, close from the skin's colors are very delicate, black is a perfect classic and nude magnifies whilst remaining discreet.
1/ Fishnet ankles
Easy one!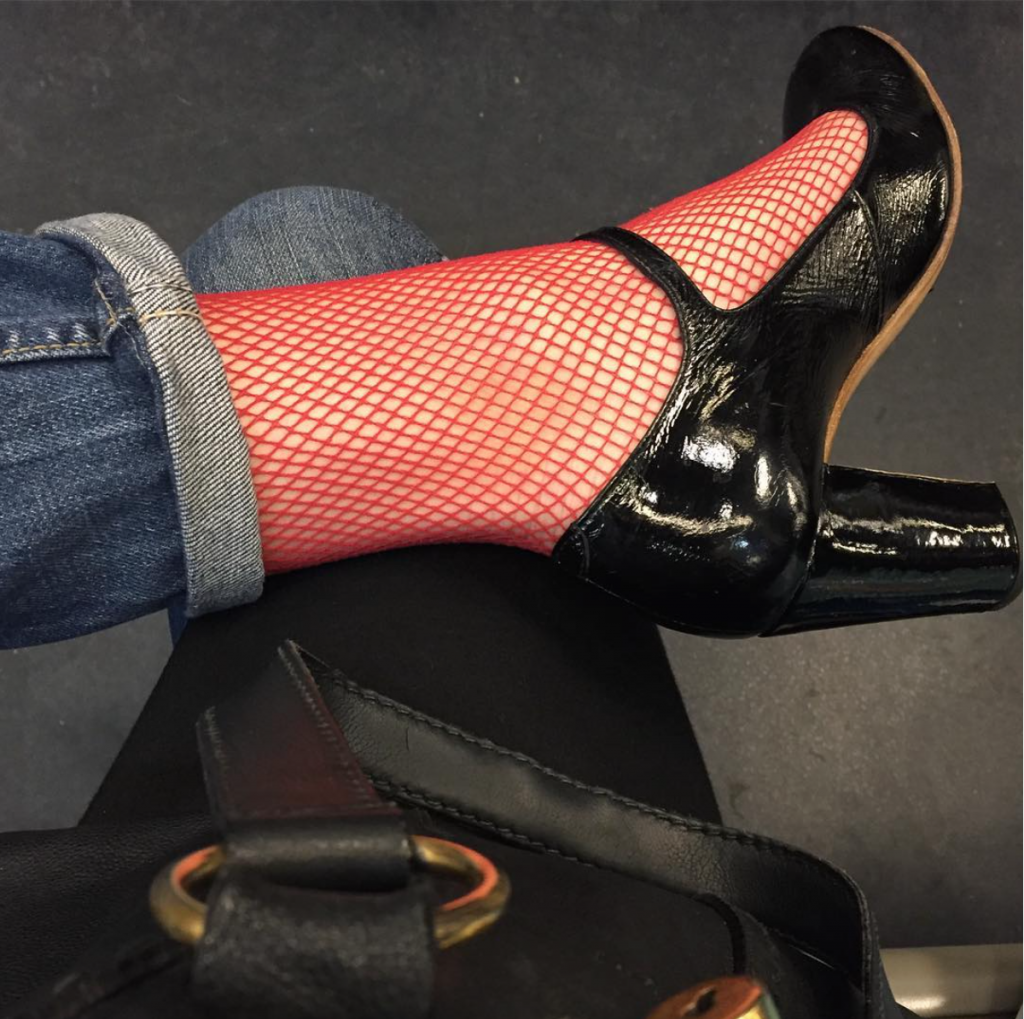 Here they are! my red fishnets worn with my retro heels under a contrasting rolled Levis.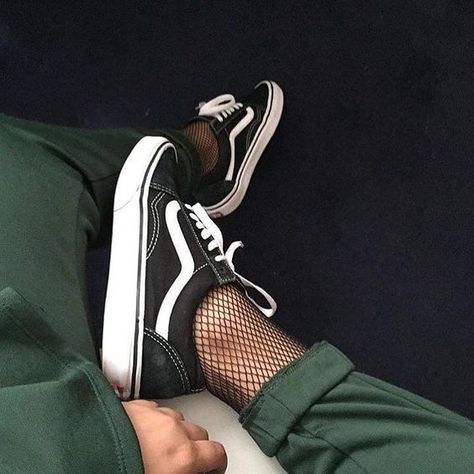 Here contrasting with a skater's style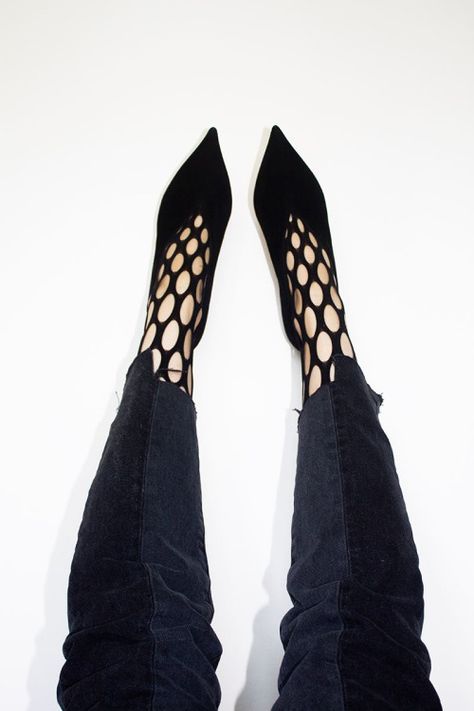 Large fishnet in conceptual pumps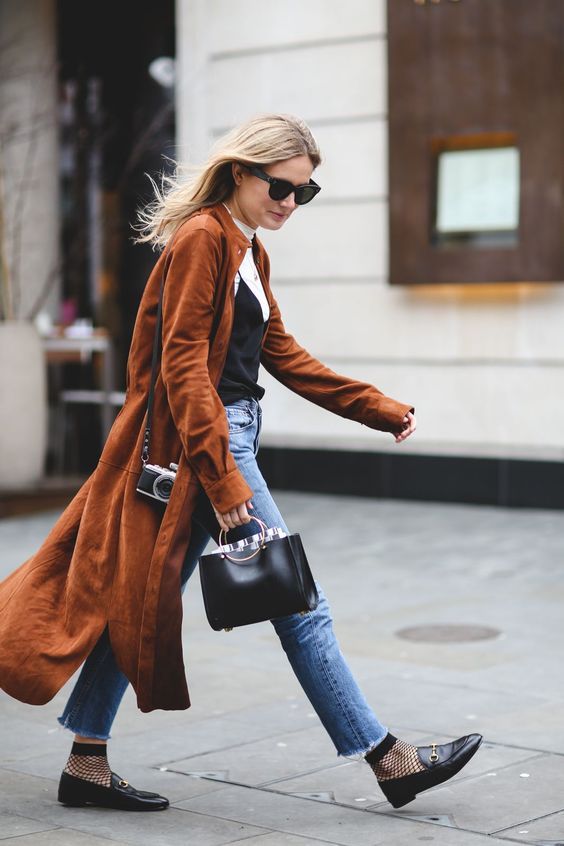 Low fishnet socks in Gucci loafers, a gimmick that was spotted a lot at fashion weeks
2/ Fishnet calves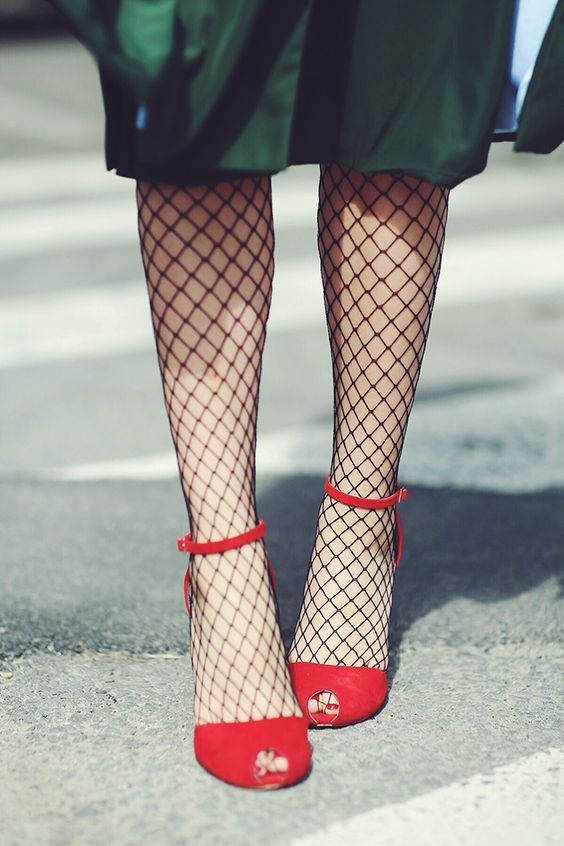 In a retro mood with an ankle length skirt. Wear this one with an oversize sweater to "break the look" or with a belted blazer to play it total vintage pinup. 
3/ Fishnet knees
There where a lot of ripped jeans with sight on fishnet knees to be seen on social networks lately.
"Bof, bof", I am not convinced honestly.
Make your own mind: here and there
4/ Fishnet tights
Small fishnet is easy to wear. Oversize ones are easier when you are tiny like Lily Rose.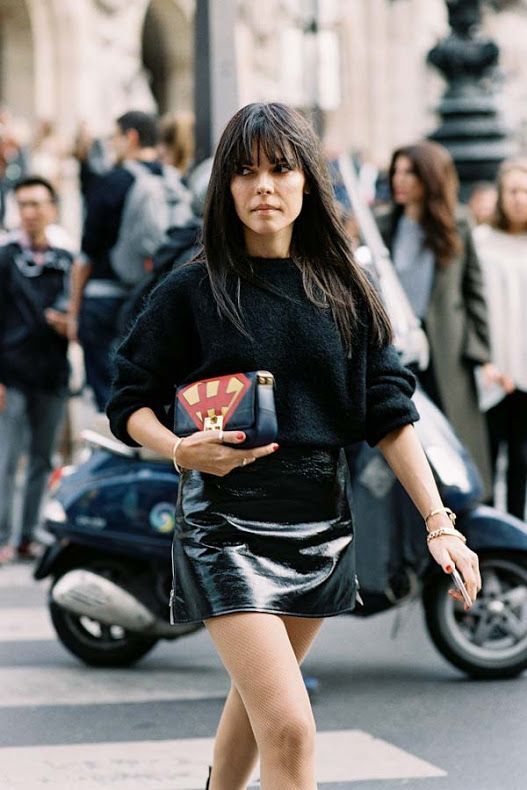 Vanessa Jackman captured the beautiful Evangelie in nude almost invisible fishnet tights, a vinyl mini skirt and a chunky sweater.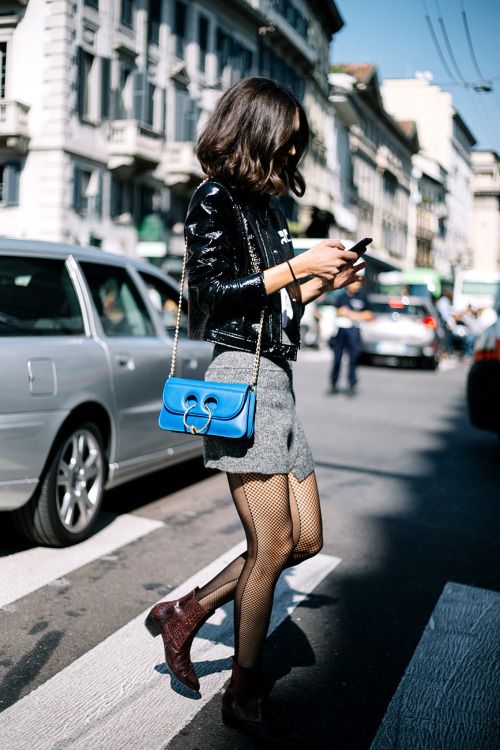 With such cool sophisticated fabric such as this wool skirt and python leather boots, wearing fishnets do not look tacky. 
4/ Fishnet belly
Erm. Ok. If you want to play it like you were in the nineties.
Way not with a jean or a rock and roll mini skirt and a cropped T-shirt.
But hey, 99% of the girls who do this on instagram pull their top up in order to reveal their belly which makes the trick difficult to replicate IRL.
5/ Fishnet arms
If you were a french highshooler in the early 2000, you most certainly cut your tights at the crop in order to create yourself an extra tight fancy top.
Good news, you can use your skills to create yourself fishnet arms. Wear them grunge style under an oversize T-shirt. Do not straighten your hair, wear lots of goth eyeshadow and neon jewelry… or you'll end up looking like Avril Lavigne.
6/ Shopping selection 
And you? Ready to wear fishnet?