How to layer under a thin top?
When it comes to layering, we naturally lean toward wearing the thinest, tinniest layers close to our skin and the toughest, biggest on the outside.
Just like in the nature (think onion).
Stylistically speaking it is also the easiest option.
But of course, doing what's not expected catches the eye and has an undeniable fashion appeal.
This trend seems to constantly be "coming back".
Last year we saw much T-shirts under caracos, this year its more about shirts under bustiers.
Always seeking to make the sexy more casual and the casual sophisticated.
Here are some tips to dress upside down.
1/ The T-shirt
   A/ How to choose it? 
Most often a white, it can be whatever other color as long as it suits your top fancy layer.
You can opt for the message version ("we should all be feminists", "viva coco" for those who like crazy expensive stuffs or some cheap cool ones).
Ideally a crew neck will be a neutral sportswear base. No risk in having your collars conflicting. A lower scoop neck also often works.
It should not be too tight (otherwise it is not cool).
Or too large (because it would fold to much all around).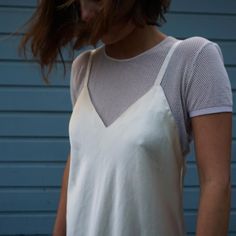 Interesting look with a tight yet non stretched T-shirt under a fluid caraco. 
     B/ Easy layering recipes
Ready in 5 minutes if you have the ingredients in your closet.
It shall glide over the shirt. Coton on coton will create folds.
Choose it larger as your underneath layer in order not too look squeezed.
You can wear it out or tuck it in.
This layering trick also works with a strappy dress.
Still not inspired? I am clueless to inspire you more.
(Btw, I dissaprove this stretchy top over your larger T-shirt Alicia).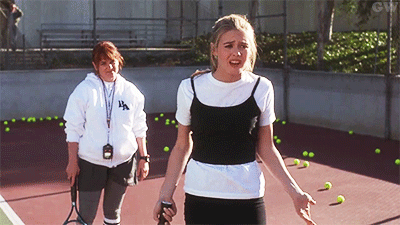 With a structured bustier
Whether long or short, it will define your T-shirt like a corset.
Pay attention that your T-shirt doesn't create a peplum like skirt around your hips.
To avoid this, wear a longer bustier or a tighter T-shirt.
Also works as a dress.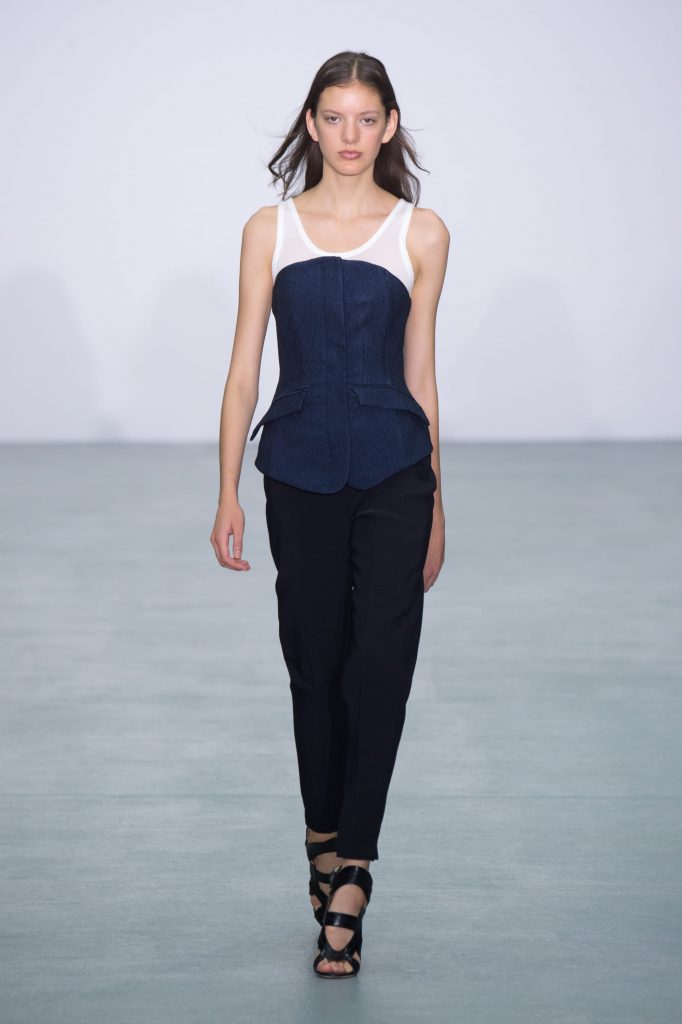 Antonio Berardi SS 17: super thin jersey under a thick bustier. 
2/ The shirt
A/ How to choose it? 
With or without sleeves it can be white, striped or whatever you want as long as it matches what you choose to wear on top.
Go for a quite rigid fabric if you want a working girl effect or for a soft fluid one for a sexy medieval feel.
Avoid ornaments like big buttons, embroideries… that will make matching complicated.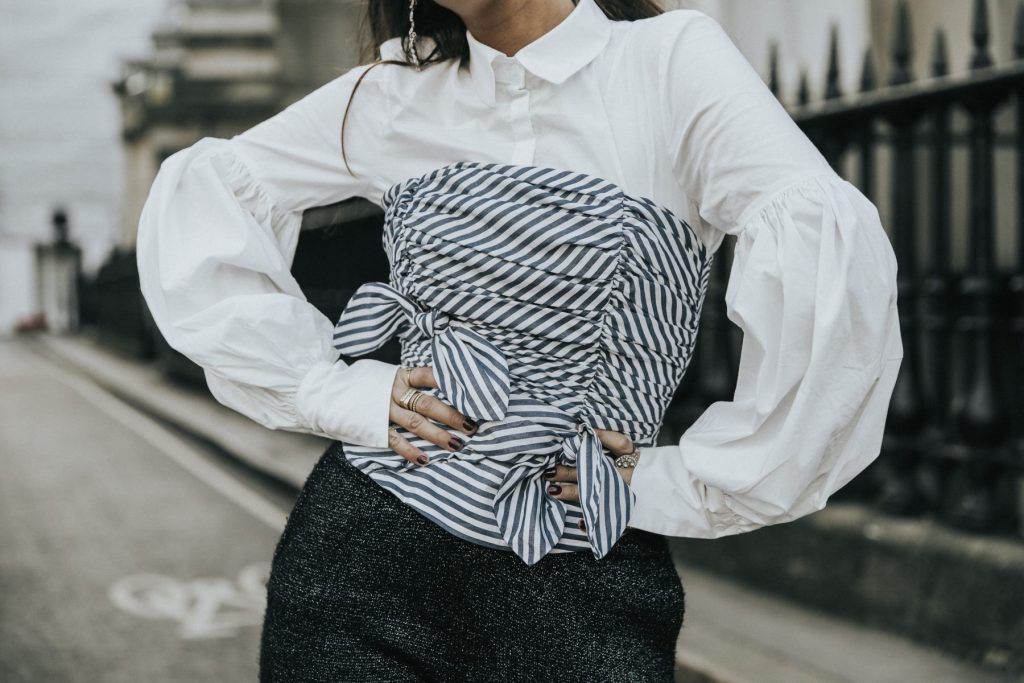 Collage vintage
B/ Easy layering recipe
The shirt having some bumps to it, it is difficult to put a fluid layer as a caraco on top.
A structured bustier is an easier match.
With a structured bustier
It reminds us that once, shirt used to be lingerie to be worn under the corsets!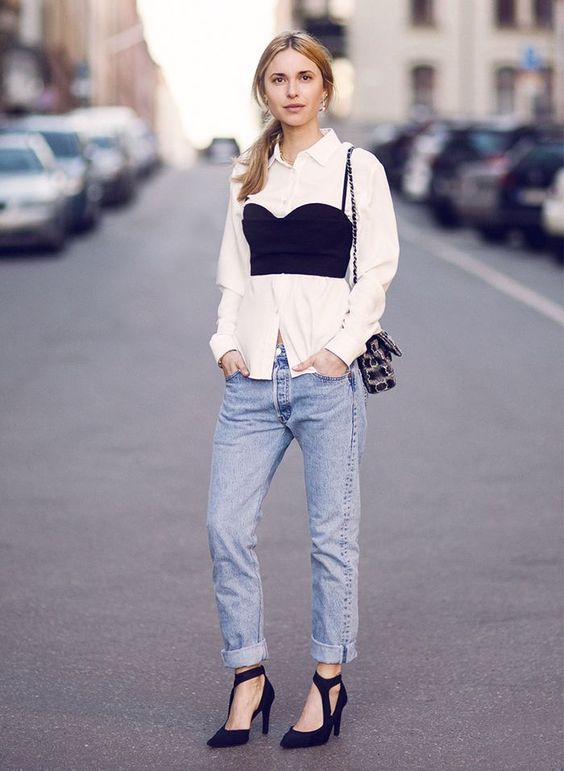 Pernille Taiesbek
PS: just like with drinks, beware of premix! (yet some designers ones are really nice)
And you? Do you sometimes layer upside down? 
Cover collage: A love is blind, Martin Margiela