How to finally wear this piece of clothing that never sees the light?
Confined people are getting super crafty and creative. In France, the big hype right now is baking your bread. OF. COURSE. What could be more french?
Well, a quick Instagram search proved me this bread enthusiasm goes well beyond our country. Trends and food being the only things traveling now that people are not allowed outside anymore.
Like MariKondoing your place. But if you subscribed to my newsletter, you would now know I do not believe in the spark of joy as a sole criterion to sort your closet.
Anyways, after (or before, I am not there to judge), you have tackled the closet sorting (getting rid of the old, the non-fitting and the superfluous twins) you can focus on composing outfits with the clothes you like but never wear.
Be both the stylist and the model for one day!
In this episode, I will help you to find a manner to wear those clothes that never see the light.
Some other closet editing gurus advise you to get rid of anything you haven't worn in a year but I also disagree with this.
Maybe the reason you haven't worn this top is not that it is ugly, old or unflattering. But maybe it's just because you do not know how to style it?
Gather the clothes you like but never wear and acknowledge the reasons you do not wear them.
1/ Is it because of the shape?
Is it too big? 
There is almost always a way to style an oversized top.
Roll the sleeves
Open its buttons if it has any
Tuck or half tuck
Belt it
Add heels
Balance with tighter clothes
Of course, you can do one or all the above.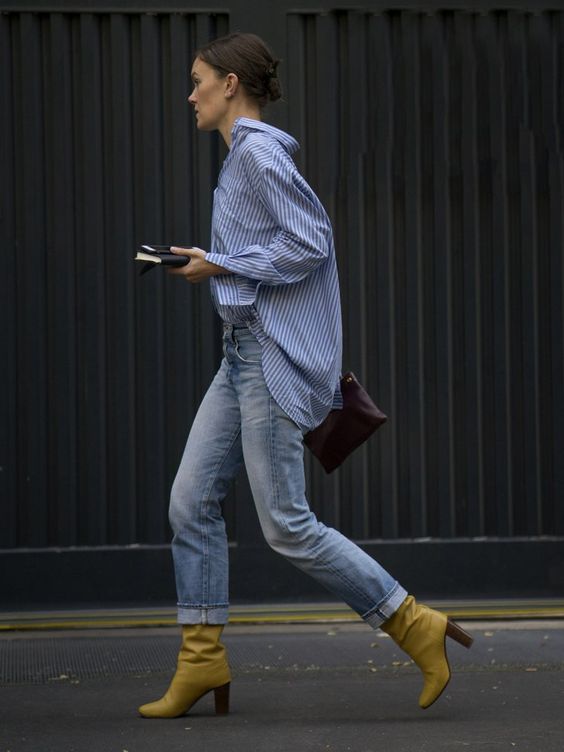 If it's a bottom or a dress that's oversize, you will probably have to wait until confinement is over to have it resized but in doubt try a belt
Is it too tight?
I am sorry there is no hope for immediate styling.
Is it too short? 
Try wearing it with something high waisted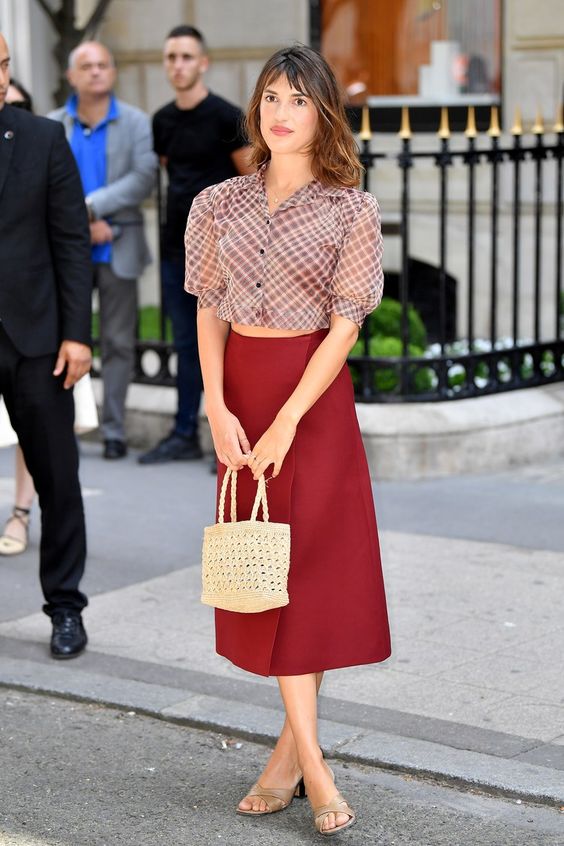 Jeanne Damas
If the items that feel too short are a dress, shorts or a skirt, try pairing with super opaque tights.
Too weird? 
You go all enthusiastic and went for the oddest designer shape? Like oversized shoulders or asymmetrical skirt?
Try to pair with basics you are familiar with.
Not appropriate for your body shape?
Two options here. Most likely this piece of clothing indeed is not flattering to your body and that's the reason why it stays in the closet.
OR…( and believe me it happens to many clients of mine), you do not wear it properly.
Most likely it's a high waisted skirt that you do not wear where the waist actually is.
Which is the thinnest point of your torso.
2/ Is it because of the color
It makes you look dull as hell
Maybe the color simply is unflattering for you… but wait wait wait, don't toss it already.
If this is a piece of clothing for the lower body we don't care that the color is not "yours".
And let's say it is… I have a very good remedy called lipstick. Works whenever a color washes you out.
As long as the lipstick is a flattering shade of course.
You could also use accessories to liven up your complexion like a scarf or a layer (let's say the beige of your trench does not suit you, you can wear a flattering vivid red top underneath).
And then there are the colors you can't save because no matter what you do, they won't work for you (those you can get rid of).
It is too flashy
Then wear it with neutrals… But avoid black and white which emphasize colors.
Prefer medium neutrals like greys, beiges, cream, camel, navy blue, etc.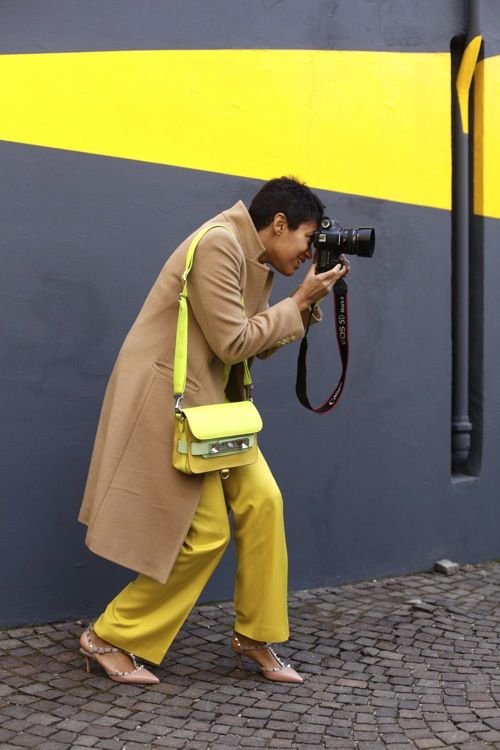 Anya Ziourova by Tommy Ton
It's too weird
Again, neutrals will save you!
Or you could try more creative combinations such as opposite color pairings, neighbor colors, and monochrome.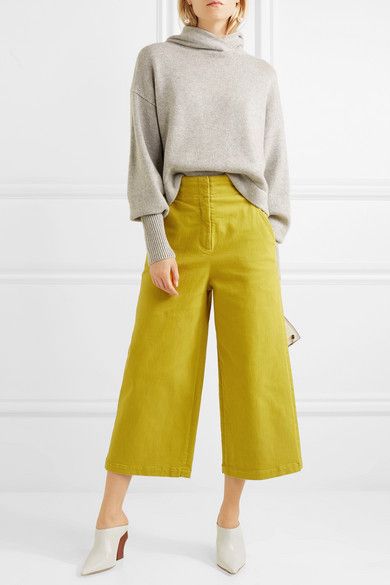 Vert chartreuse with neutrals at Net-à-porter
3/ Is it because of the print? 
A trick that always works when pairing a print is to pick up one of the colors it contains and match the other piece of clothing with.
If you want to match a printed top with bottoms pick with the color from the print that's the more understated.
=> A blue shirt with fuchsia pink flowers will be easier to pair with pale blue jeans than with fuchsia pants
If you want to match a printed top with a layer, prefer to match with the "minor" color of the print
=> a blue shirt will fuchsia pink flowers will look better with a fuchsia blazer than with a pale blue one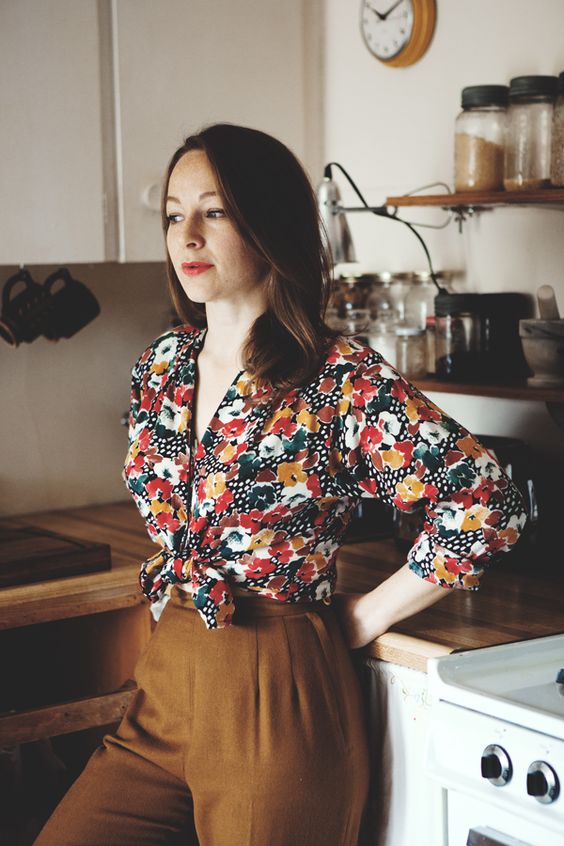 Matching the pants with a neutral minor color
///////////////////////////////////////////////////////////////////////////
Hope this little guide helped you to find ways to wear the clothes you never wear.
To become even more creative with your clothes, I recommend you use this blog (if you own some green clothes you do not know how to style type "green" in the search bar over there to find many inspirations).
Also, you could use my book that I like to describe as a "cookbook" for style.
Et bien sûr de mon livre que j'ai construit comme un "livre de recettes du style".
Top of the top, you can ask me to come edit your closet either in person or through videocall.
Let me know in the comments if you have been able to style some forgotten clothes thanks to these tips.
Virus free bises
Aloïs