How to dress when it is freezing cold
Sometimes people feel like their can't be stylish in the depth of winter because their style is covered up in layers… Indeed. But why not make what covers you up what styles you up?
Note that I am talking freezing cold Paris weather which is minus one celsius or so. Not freezing cold Chicago where you might loose a toe (so better gear up accordingly.)
I/ Wise accessorizing
In the heart of winter accessorizing's first purpose is to keep you warm. As this is the visible tip of your clothes iceberg, you may as well use it to level up your style.
If you only own one or two simple coats, accessories are your best chance to escape style boredom.
1/ Oversize scarf
Let it hang like a blanket or roll it as if you had a stiff neck (a stylish one).
Own one classic along with fun ones (with some prints and colours).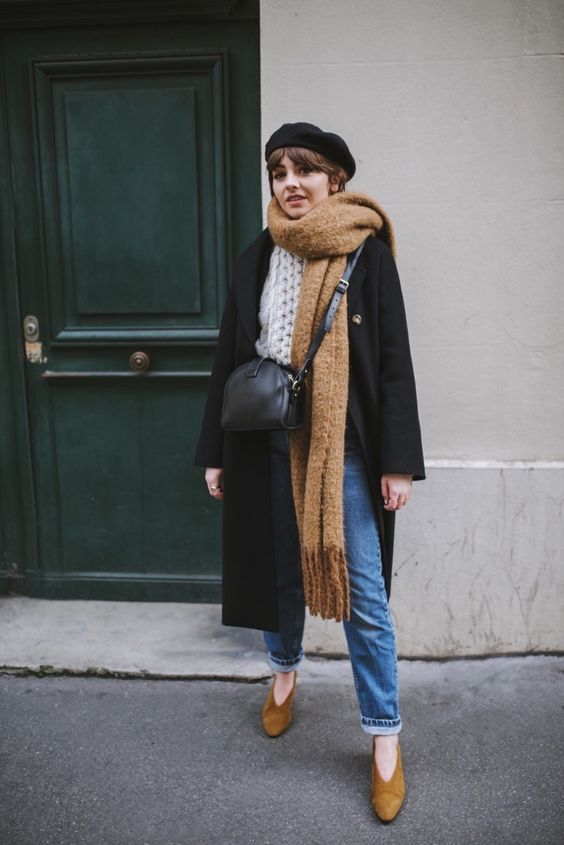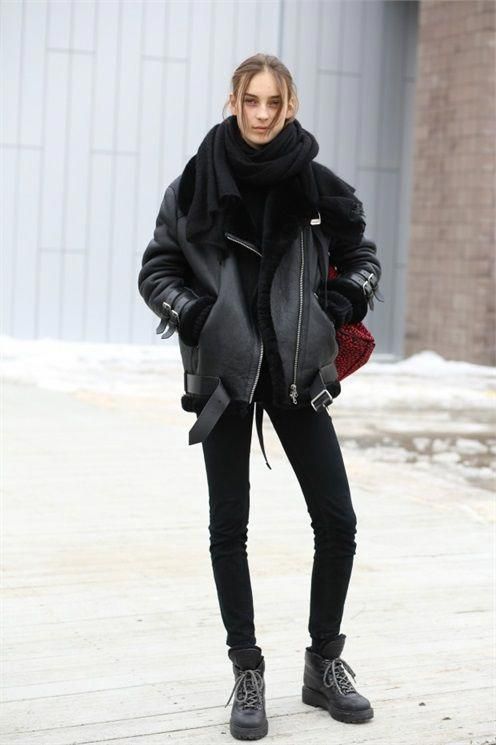 2/ Beanies
Dare a bold color. Red is great. But what about ultraviolet?
Of course, if you have other loud accessories, a basic beanie will be your go to.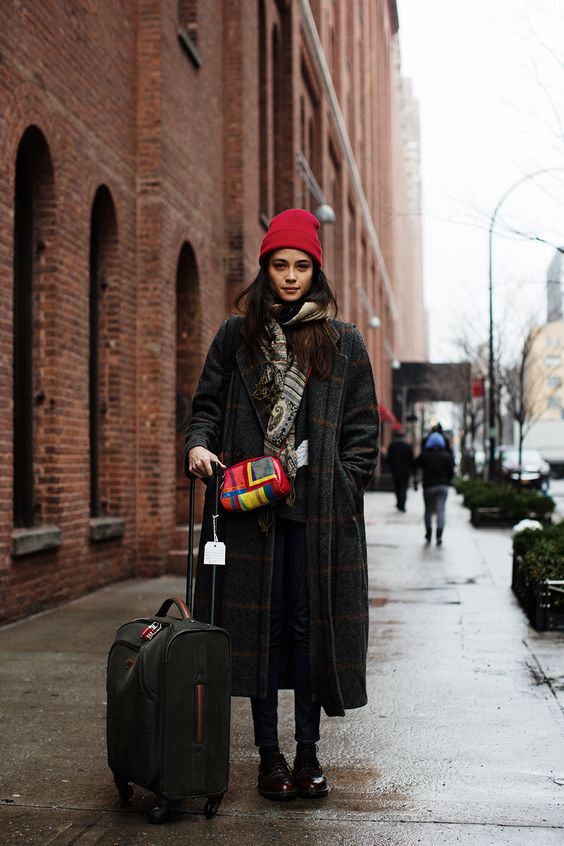 This sartorialized lady makes the hat be the star of her outfit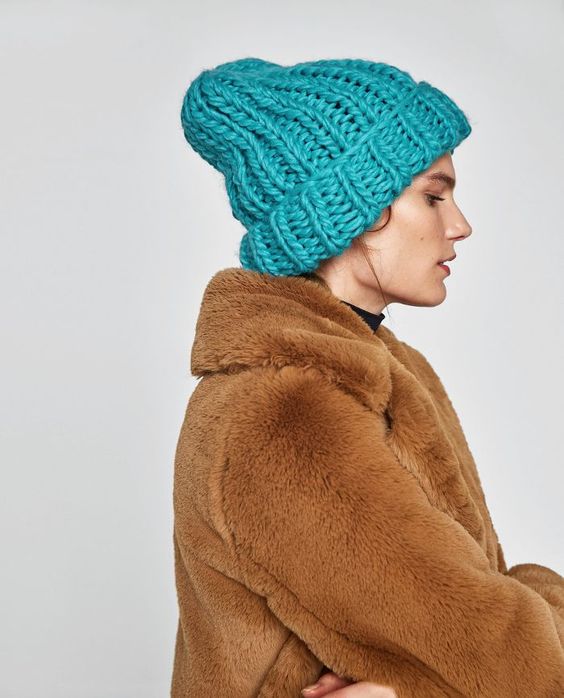 Think complementary colours
3/ Creative gloves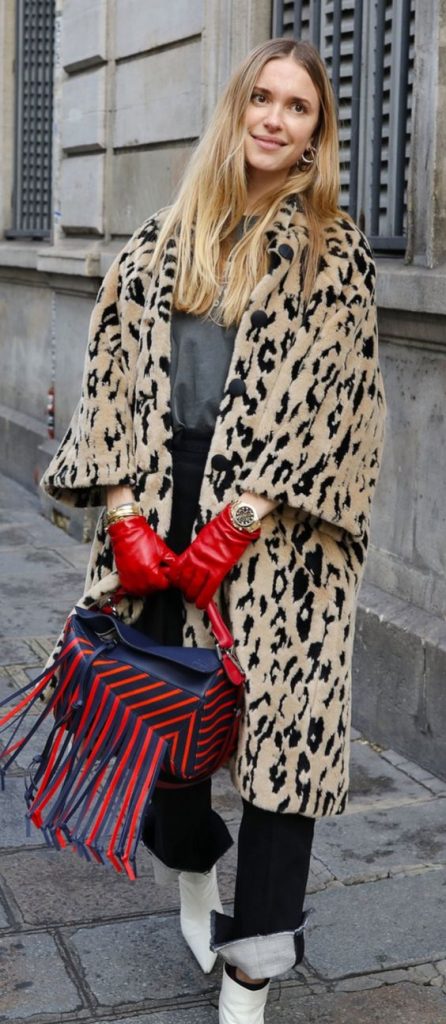 Pernille is wearing a leopard coat along along with shiny red gloves. 
What about trying those with a black coat?
4/ Tights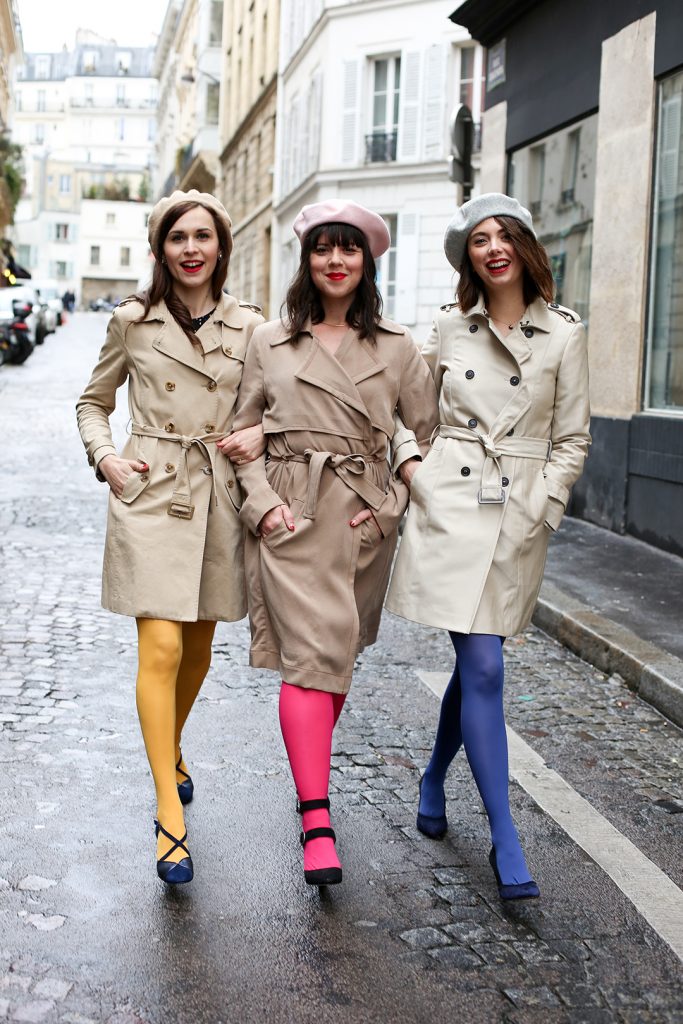 The lovely Daphne, Pauline and Emilie are wearing light coats for this joyful vintage colorful tights photoshoot but you could insert such bright legs in a wintery outfit. 
When you are properly covered up with a warm coat, thick shoes and a big scarf, I promise tights won't make you get cold.
5/ Get far away from the ground with thick soles or high block heels
Such shoes will both keep you warm and prevent you from sliding if you opt for non smooth soles.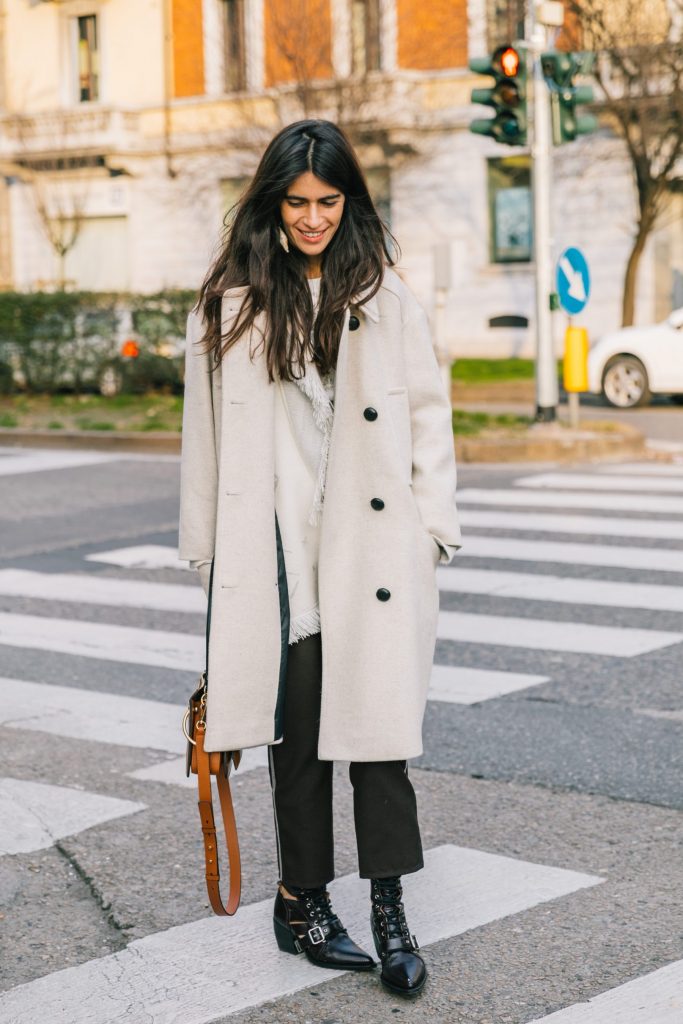 A resistant stylish shoe with some heel/sole is what you need like this lady captured by collage vintage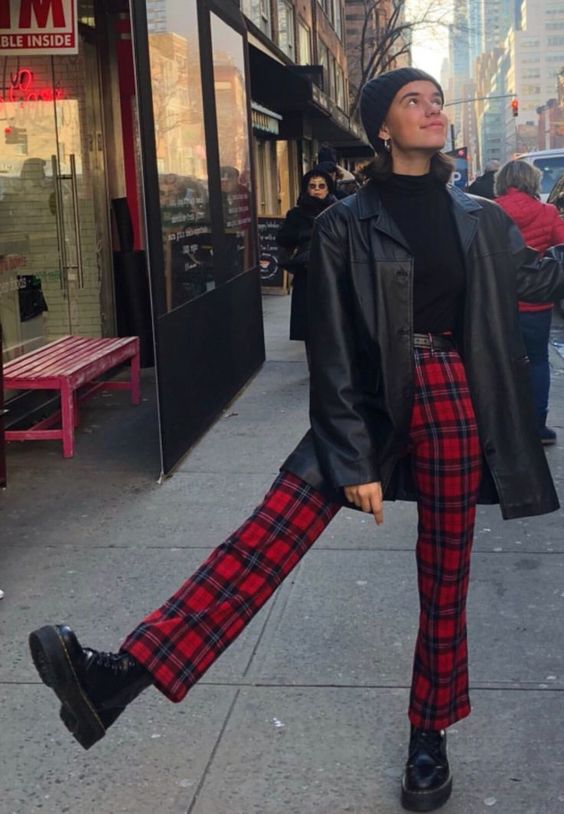 The cure to below zero temperatures is provided by Doc Martens
6/ Be all earrings
They are the only piece of jewelry that can be seen when you are walking outside. Use them!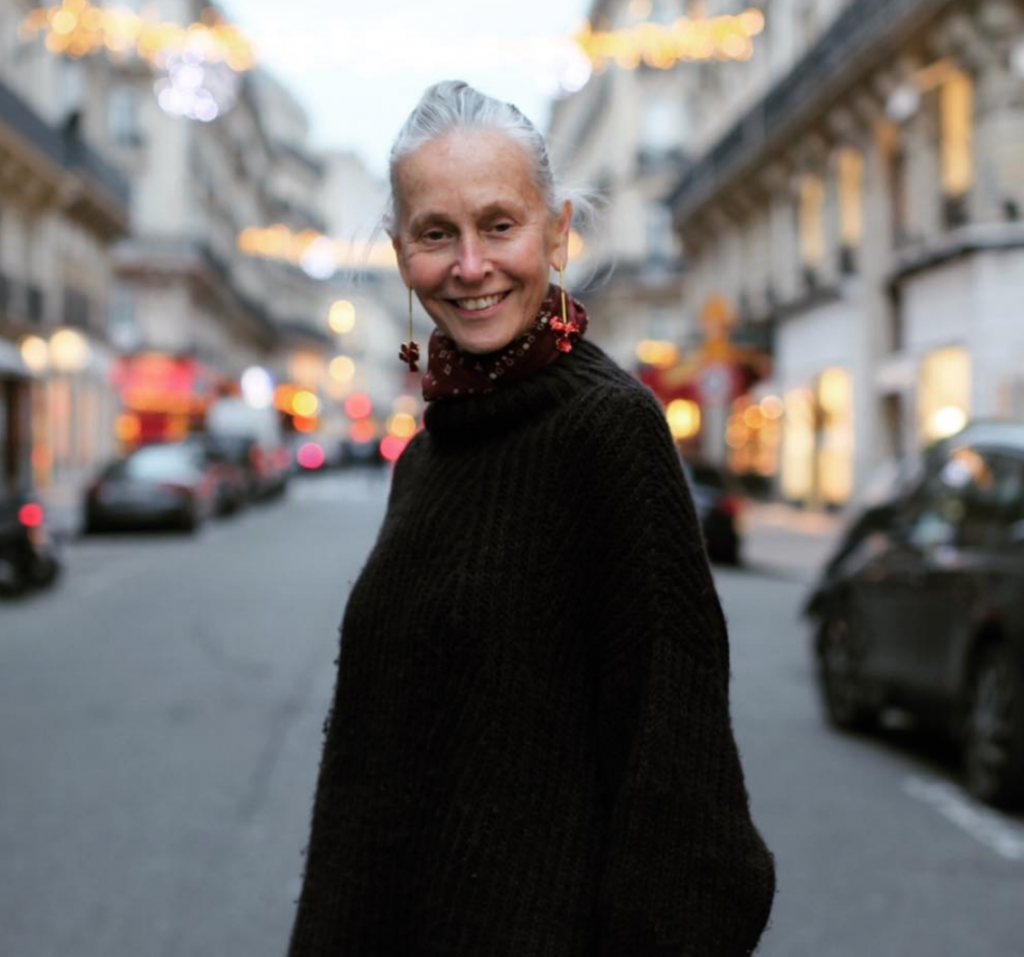 Linda V Right of Crimson cashmere sweater wearing artsy red earrings
7/ Make your bag be noticed
It's the bag's time to shine!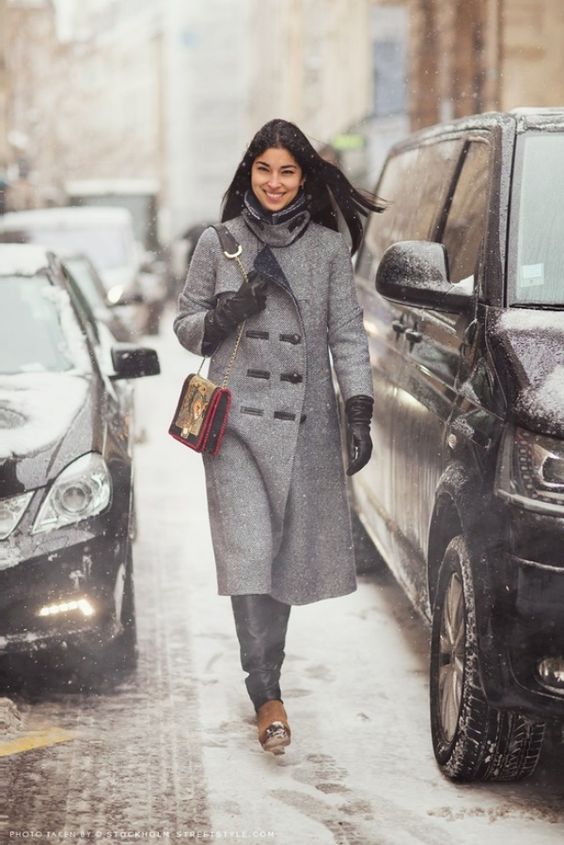 Caroline Issa by Stockholm streetstyle
II/ Style your cores
1/ Get a stylish coat
You shall own an atemporal one with a neutral color that will match everything you own and can be accessorized in many different ways.
You can then add a second more daring option to your wardrobe: like a printed or bold coloured one.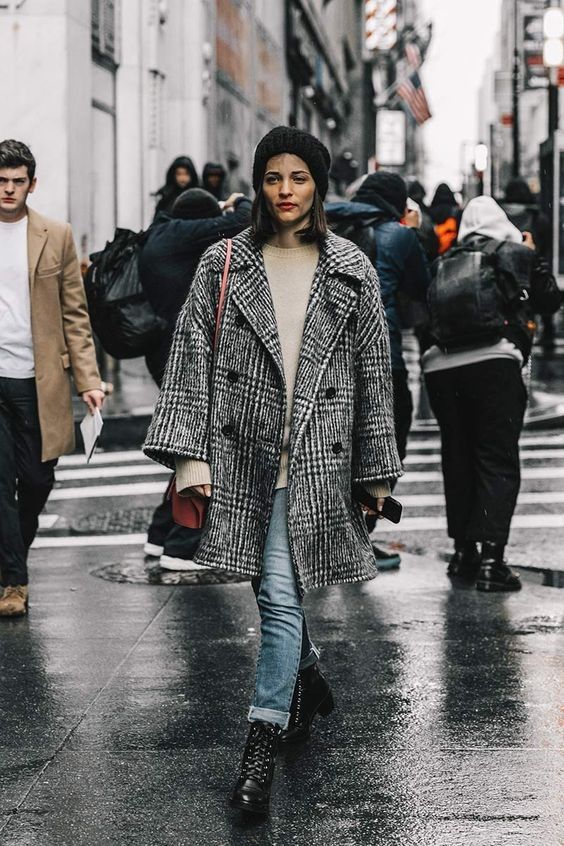 This plaid coat is in between: the print makes it interesting yet the neutral colors keep it easy to blend.
2/ Wear printed pants
A good way to bring back some spice when you have chosen neutrals on top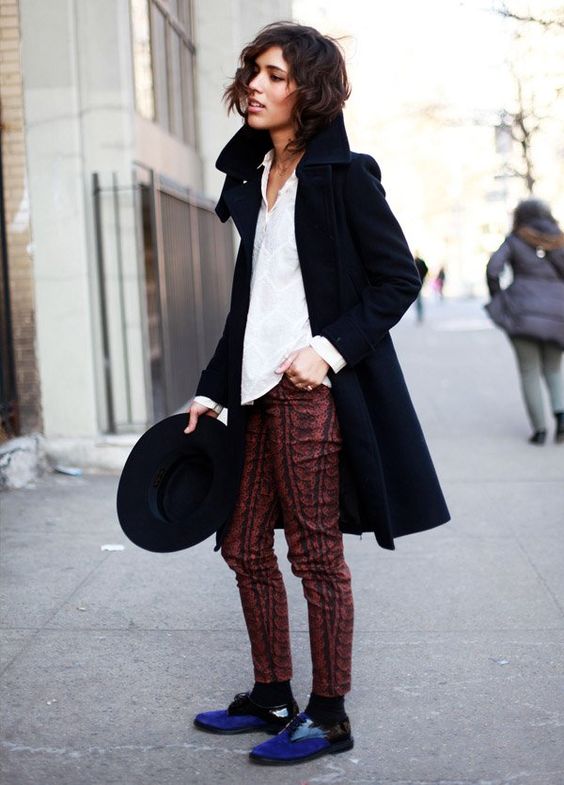 3/ Wear long skirts
With wool tight underneath. You'll feel like you never left your pajamas.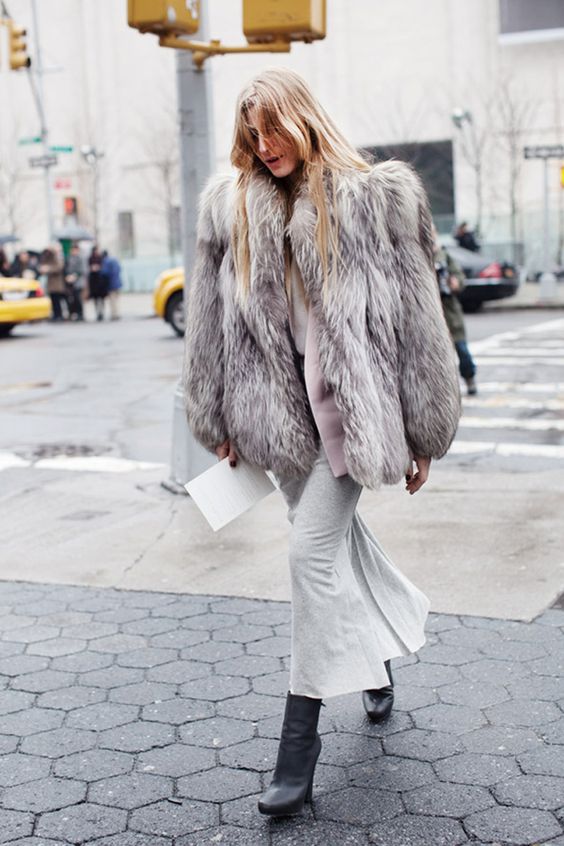 Like in this Ada Kokosar look, they'll add movement to your outfit. 
4/ Turtlenecking everything
To be warm and stylish from underneath.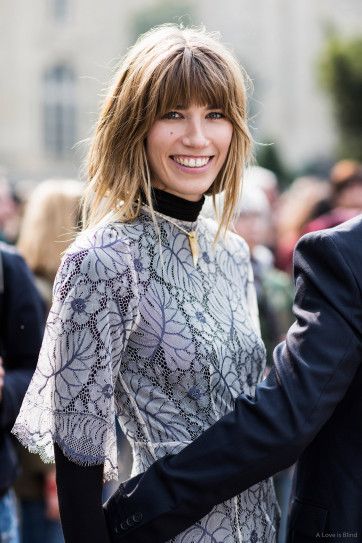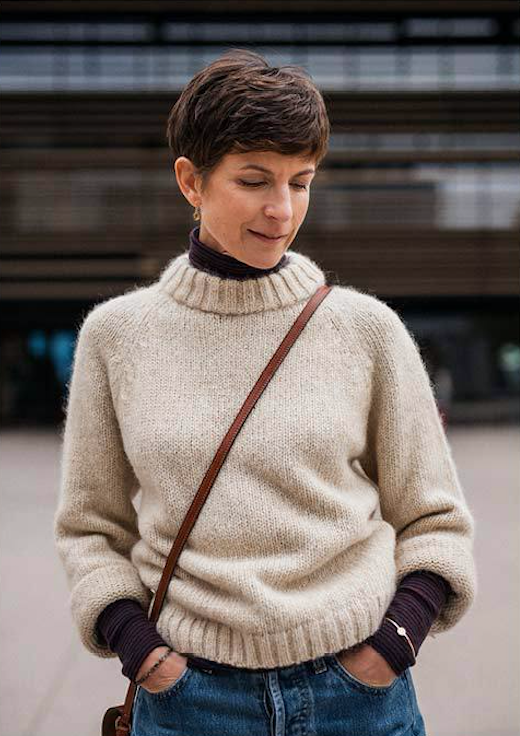 5/ Think structure
Curated accessories and silhouette balance enable you to create an elegant outfit in a monochrome black.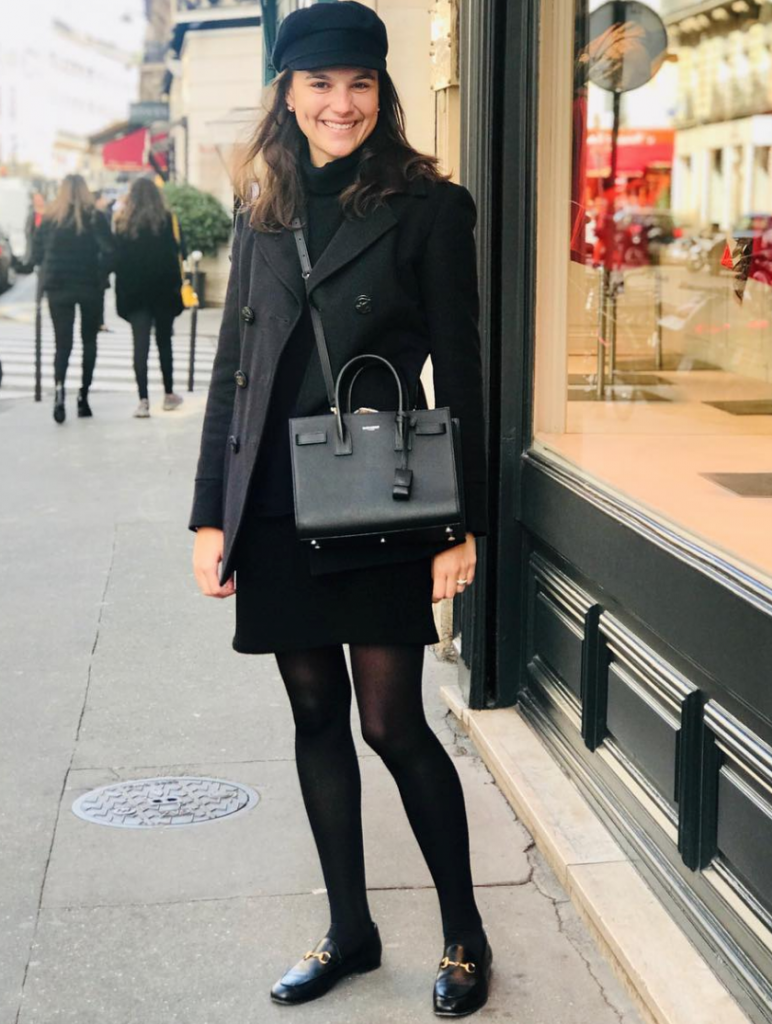 Lovely Linda V Wright client keeping it stylish with perfectly cut clothes
And voilà! I go back to my warm cup of tea.
Bises de Paris,
Aloïs