How to dress for a job interview as a teacher?
Hi Aloïs,
I remembered seeing this post a while back and have been looking through it for inspiration. I have a job interview coming up for a teaching job. I love all the outfits here, but could you advise me please on tweaking them for someone who is older (I'm 36), and also to make them a little more formal for an interview, whilst still keeping the fun, bright feel.
Thank you
Carly
Hello Carly,
Dressing for a job interview is not the same as dressing for everyday as you do not want to risk your outfit to make your interviewer misjudge you.
As a teacher, you want to give the feeling that you are a responsible and joyful person (I assume you are since you refer to the "fun feel"). But you also do not want to look childish or to give the impression that you care too much about fashion. In some industries and for some people, having put to much research into your outfit is considered frivolous.
For those outfits, I chose classic mixes that will look familiar to anyone and tried to remain as simple as possible by not adding too much jewels.
In order to achieve this "fun bright feel" you refer to, I picked some joyful colors and prints.
I paired them with some black and white as this is a job interview and you want to be taken seriously.
1. Classics and and bright red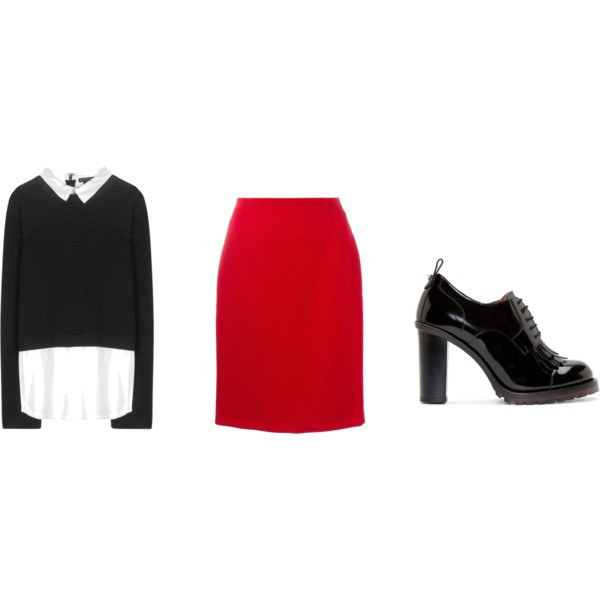 The white shirt says "professional" in every job. Layered with a black sweater it looks more fun and less "office" which is perfect for a teacher.
The loafers also mean you master your classics but the heels show you can do this with a twist.
Last but not least, the pencil skirt is the epitome of classic but with this red color it makes you look bold and dynamic.
2. Classics and some bright pink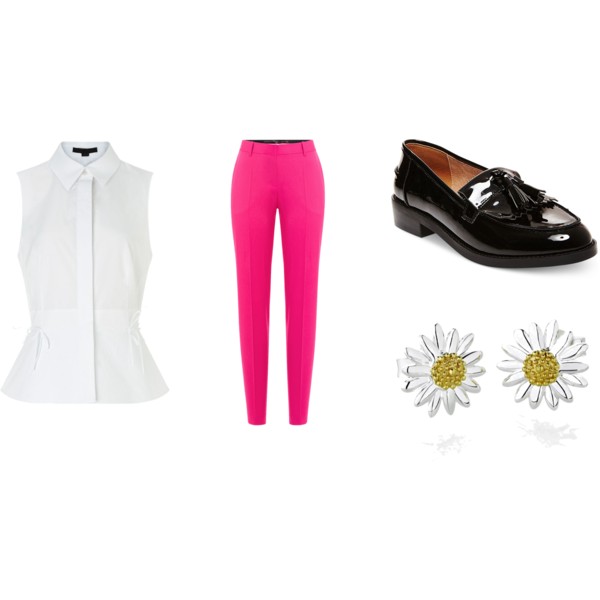 Again, the white button-up is the perfect top for a job interview. Chosen in a sleeveless version, it looks less formal and is season appropriate. Button it to the top!
I teamed it with very classic cigarette pants in a daring color and conformist loafers. Balance is key as usual.
You can dare a hint of originality with a singular piece of jewelry. But make sure it does not look bling as I do not think interviewers are too found when the people they want to hire shine like diamonds.
3. Classics and some funny print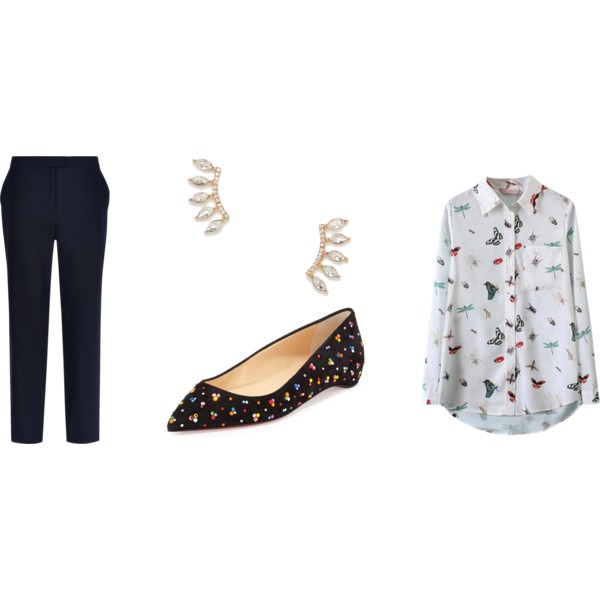 Cigarette pants: check. Button-up: check. Ballet flats: check.
All of this could be elegant yet a bit boring.
But the shirt has a print and the ballet flats a twist.
Finish the look with discreet yet modern earrings and voilà!
4. Classics and a jumper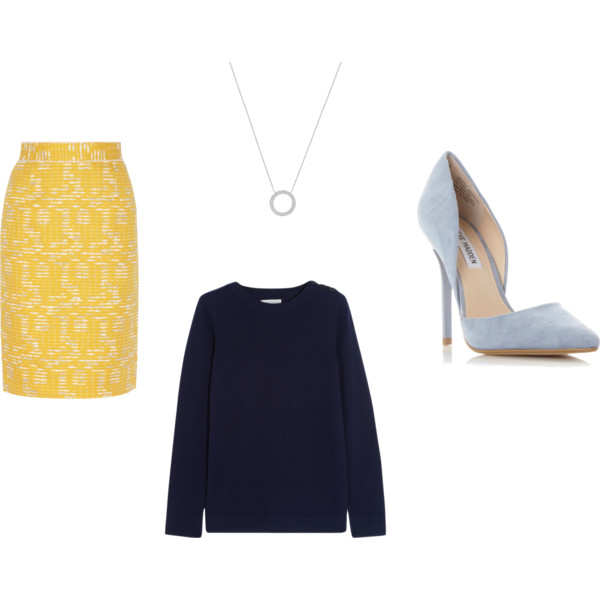 The pencil skirt can sometimes make you feel like a Mad men sexy secretary. Especially when paired with pumps. All of this sounds too hot for school.
To make the heat drop, I picked a classic and slightly large jumper with an elegant yet simple pendant necklace.
This may sound casual but as the bottom of your outfit is very dressy, I think the balance is respected.
5. Classic and some funky prints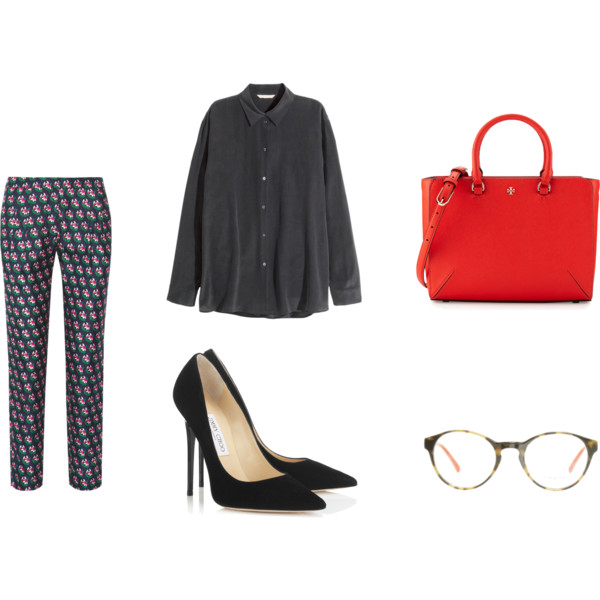 For this last outfit, I picked the same classic basics: cigarette pants, a button up (in a loose cooler version) and black pumps.
The fresh feel comes from the lively print on the pants and the bold red on the bag.
You do not need much to stand out!
Hope your job interview will be a success!
Aloïs