Frosted blue and fluffy black in Paris
Hello,
Last friday, I took some pictures for a bulgarian magazine… in the coooold.
I made a mini-guide of the west rive droite of Paris  showing my favorite places near Concorde and Arc de Triomphe.
And, neglecting the fact that is was minus zero and that I was going from one place to another on a Vespa scooter, I decided to wear my brand new Falke pantyhose, just because when I have something brand new I just want to wear it NOW (are you the same?).
The result was that after two hours the skin color of my leg matched the blue of the pantyhose.
So, here are the results of me playing  apprentice personal style blogger in the streets with my apprentice photographer Gaël.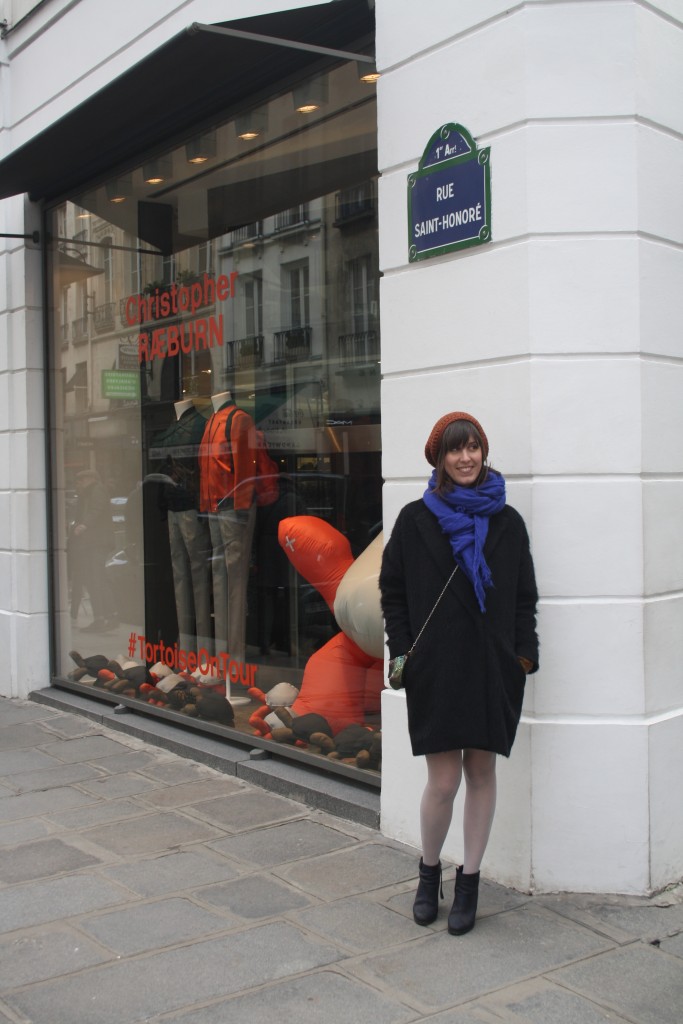 For my outfit, I choose my fluffly boyfriend coat (the warmest I own, cause it is 100% wool so I am not 100% crazy), a bright indigo scarf and a rust colored beanie, complementary color of the indigo. My tights are a shade close to the one of my scarf and my gloves, that you do not see, are pale brown, a shade near to the one of the beanie.
I contrasted the oversize top with heeled low bots and almost bare legs (crazy me).
As an accessory I wear a clutch (yes, yes, that was for the pic, my photographer was holding my bigger bag), that looks like it is made of rainbow chainmail.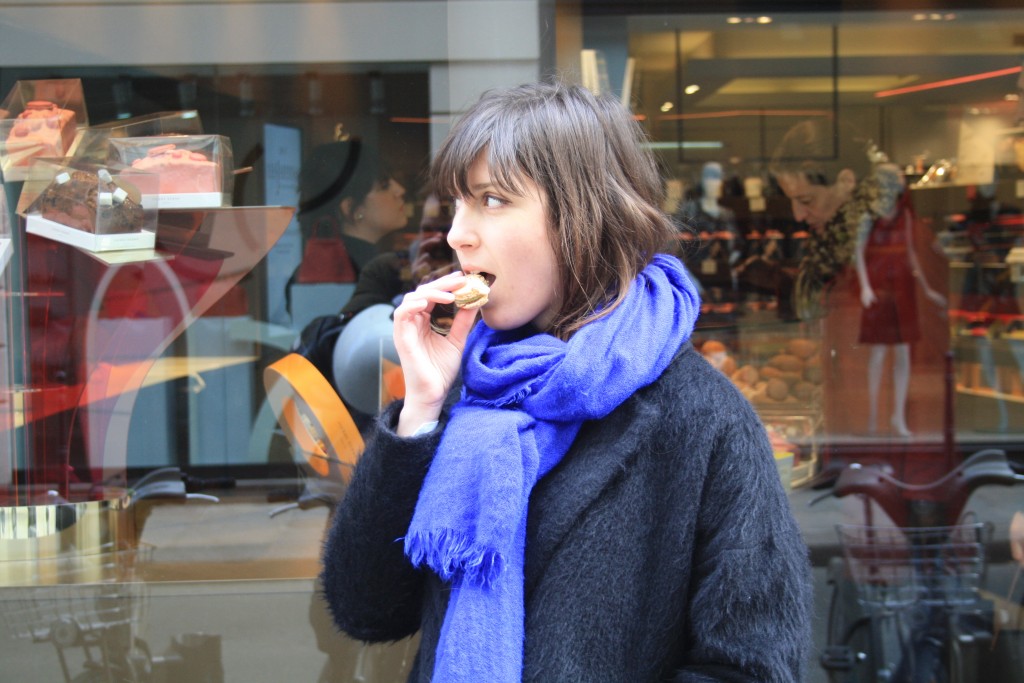 Pretending to eat a macaroon in front of Pierre Hermé cause we figured out actually eating the thing caused photographic disasters.
But I finished it afterwards and it was delicious: pistachio, cherries and cinnamon.
Voilà!