How to wear linen?
And why?
Because linen is the most ecological fiber that exists:
80% of it is produced in Europe and France is the first producer in the world (ok I am promoting french trade here, greetings US readers, plant your own crops!)
it requires very little water (normandy's rain is just enough)
it requires little to no pesticides (choose organic)
although super light, its fiber is very resistant
Ok, ok, good girl are you thinking, but isn't linen for middle aged ladies wearing Birkenstocks while enjoying holidays in sunny South of France? (at least in France that's what you think).
Of course not. You can be stylish in linen!
I even spotted quite a lot of it in the 2017 runways.
First of all, the fabric can look very different depending on the way it is sewn: fluid as a jersey knit or more rigid as canvas.
It has imperfection that are part of its style. Do not expect to iron it to perfection: that's a sisyphean task.  Folds are part of its nature and you shall embrace them (it may even train you to embrace your owns).
With linen, even the most formal clothes feel a bit bohemian.
I hope I convinced you, and now let's see how you could incorporate linen into your wardrobe.
I/ What clothes can be made of linen? 
Everything dear!
1/ Pants
With a modern tailoring, the linen pants can look stylish.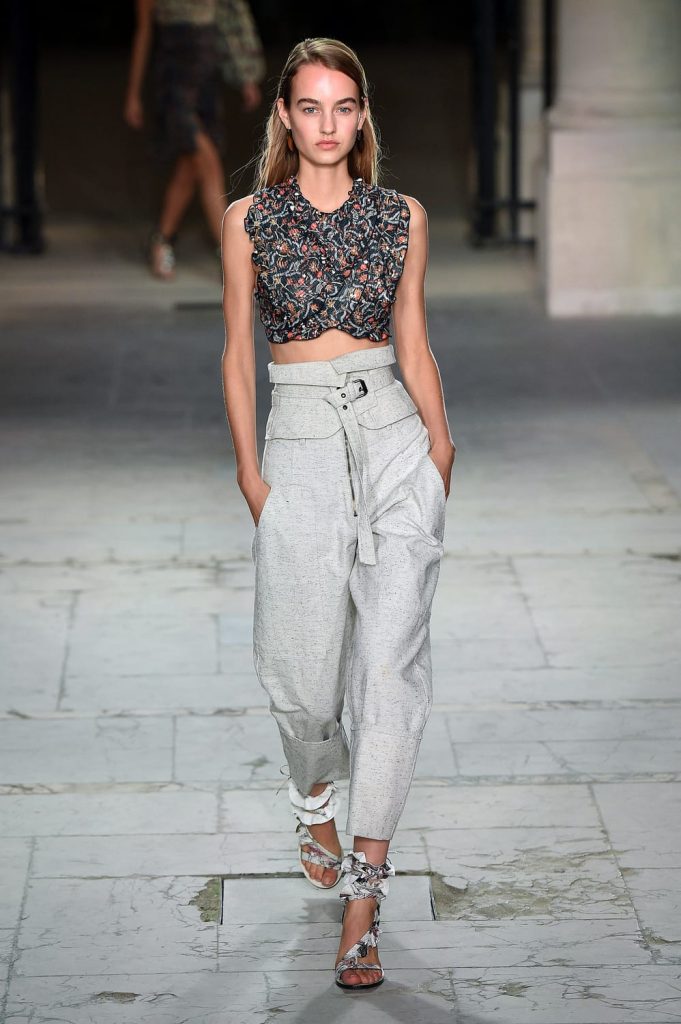 A convincing look from the Isabel Marant runway
Generally, belting flatters the natural fluidity of linen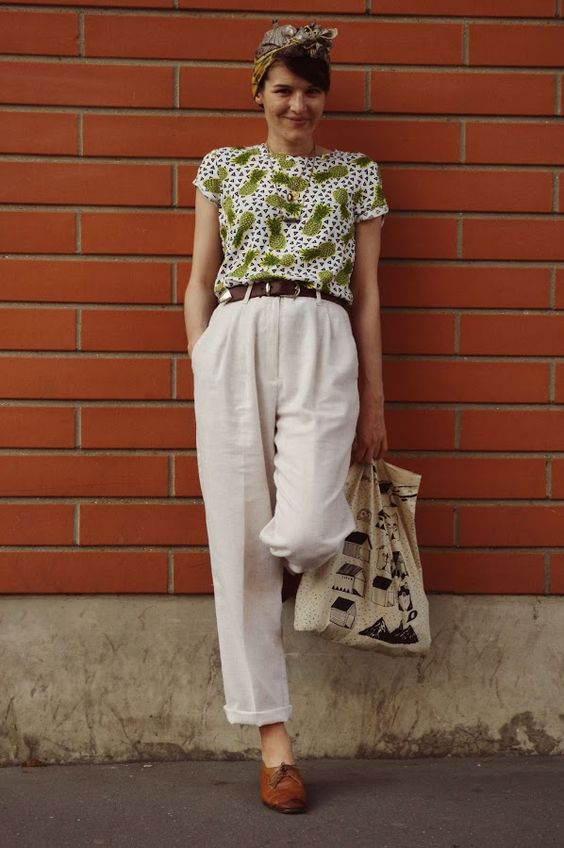 As you can also see here on the always fresh looking lady Moriarty 
2/ Top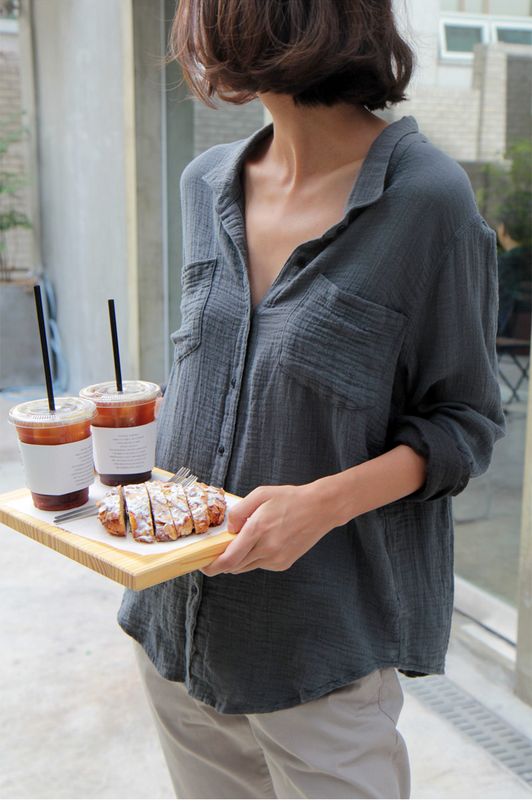 As a kind of sloppy shirt on Death by elocution or as a more structured white blouse, the linen shirt is a summer basic!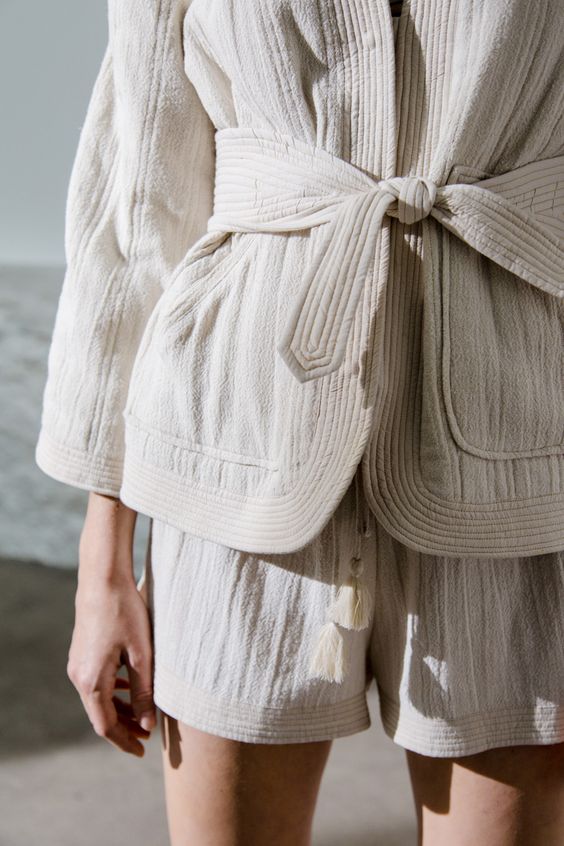 Kimono Polder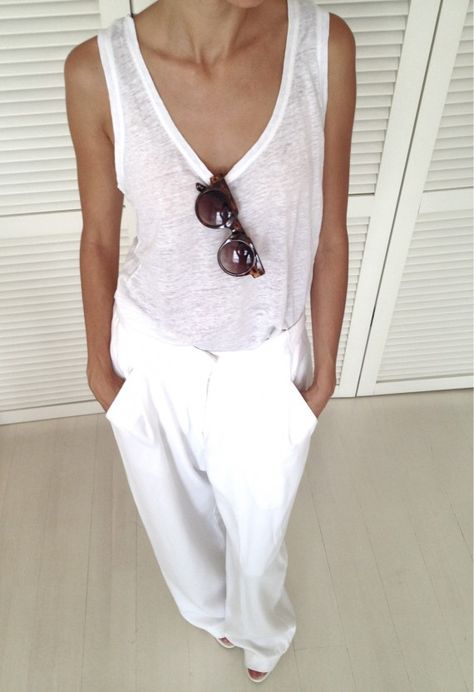 When knitted as jersey for T-shirt the linen unveils a subtle transparency.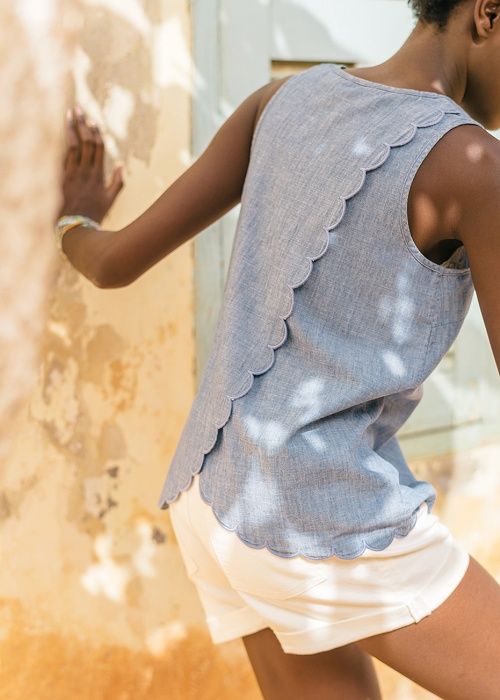 It can also be rigid and thicker as on this graphic Sézane top
3/ Blazer
A piece of clothing you would not spontaneously think of when thinking of linen. But the softness of it make it perfect for a relaxed boyish summer look. Do not forget to roll up the sleeves!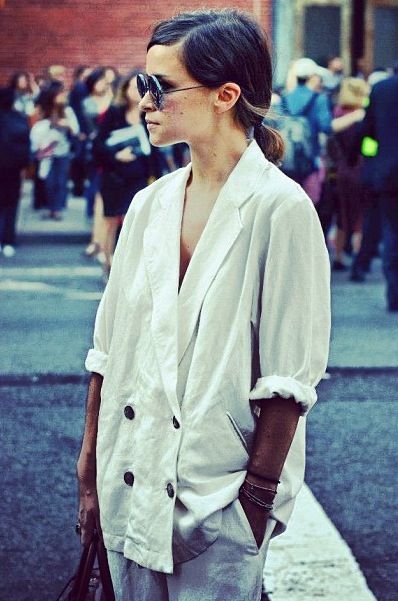 Soft and wrinkled by Miroslava Duma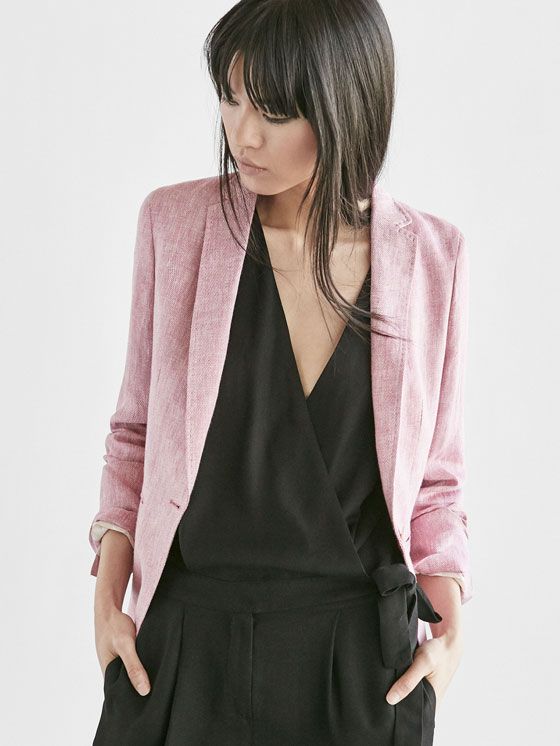 More rigid in the Massimo Dutti lookbook or  here in a sky blue shade
4/ Dress or skirt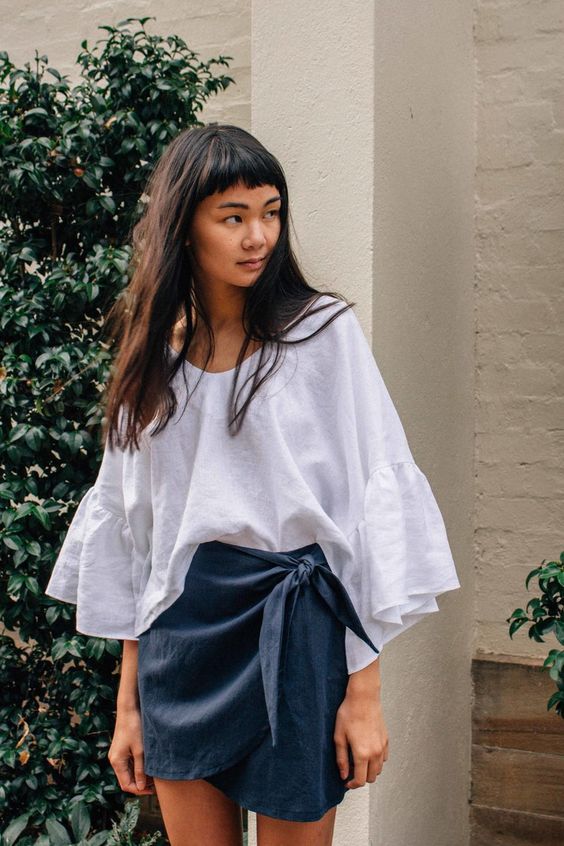 Short draped and knotted by Hunter the label 
A waist belting technic that also looks adorable on a mini short.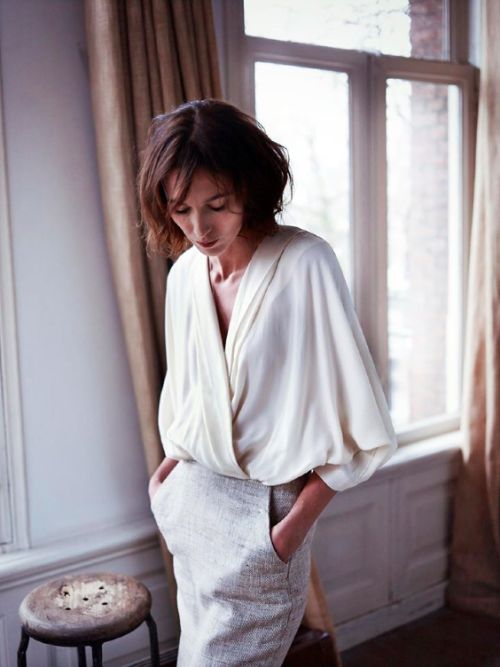 Here a pencil, skirt, not what you would expect, but looking just great and refined
5/ Scarf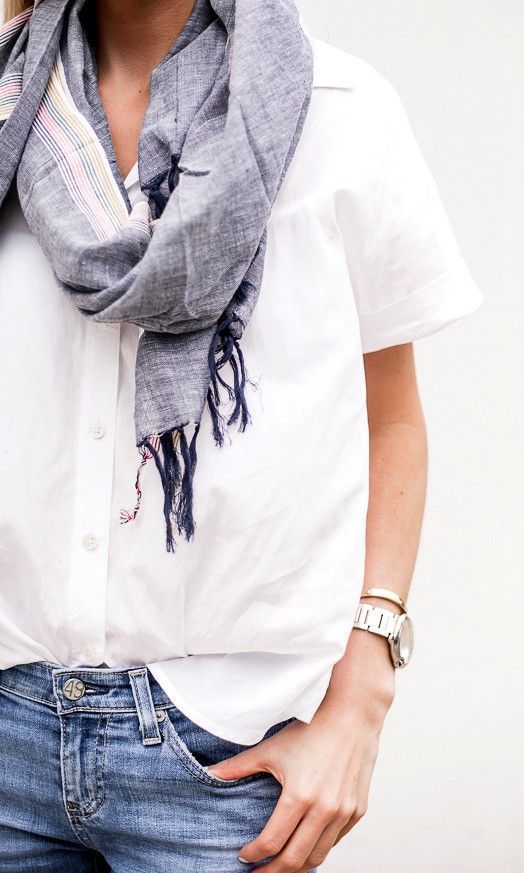 Isn't a linen scarf perfect for spring? 
II/ What to wear linen with? 
Spontaneously, you feel like remaining in natural fabric
1/ Linen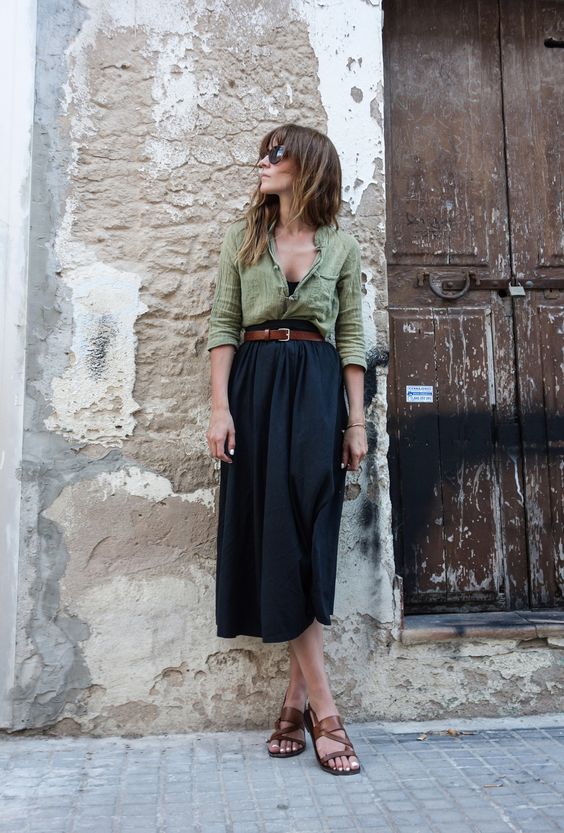 Linen on linen is relaxed and nice especially when the outfit is punctuated with some leather
2/ With coton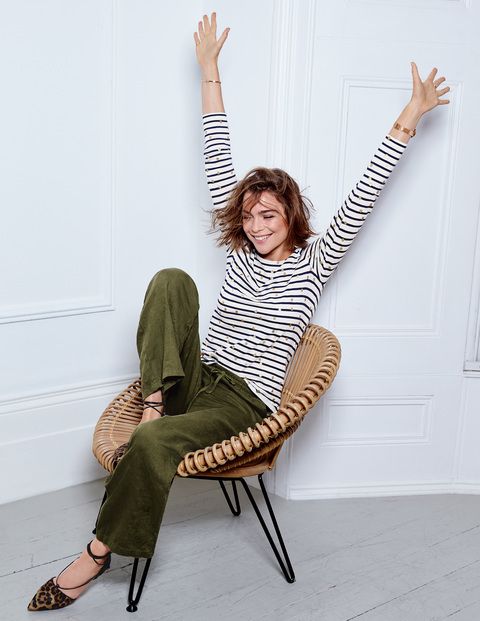 A very classic mix, just pay attention it does not look to sloppy. 
3/ With jeans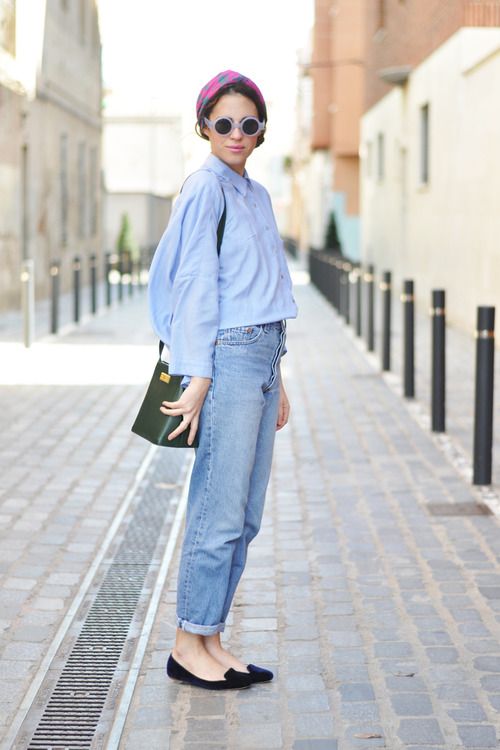 I like the contrast between the raw strenght of denim and the natural delicate aspect of linen
4/ With leather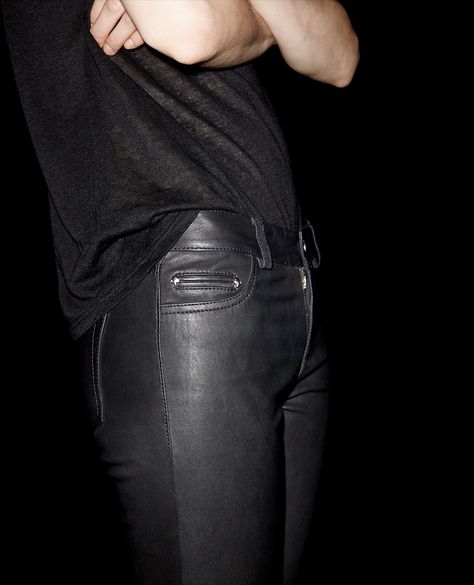 As you may have noticed, the pictures above use a lot of leather for accessorizing, the contrast between thickness and softness being very interesting.
And you? Do you wear linen?