Fashion week inspirations: New york
New category on the blog!
Beeing inspired from the runways can seem obvious at first glance since designers ARE trendsetters.
But when you look at those beautiful outfits, you are not always sure how if they are daily life proof.
Here are my favorite outfits, the style tricks and colors combinations that caught my eyes and how you could wear them.
1/ Pair a chunky knit with a flowy skirt
You noticed knee length is trending.
2/ Wear a transparent top under your blazer
That is one fine style for a night out if you own small breasts.
If you do not, you could use a similar delicate transparent base layer to show on the sleeves or on top of the collar.
3/ Wear an evening dress under a bulky layer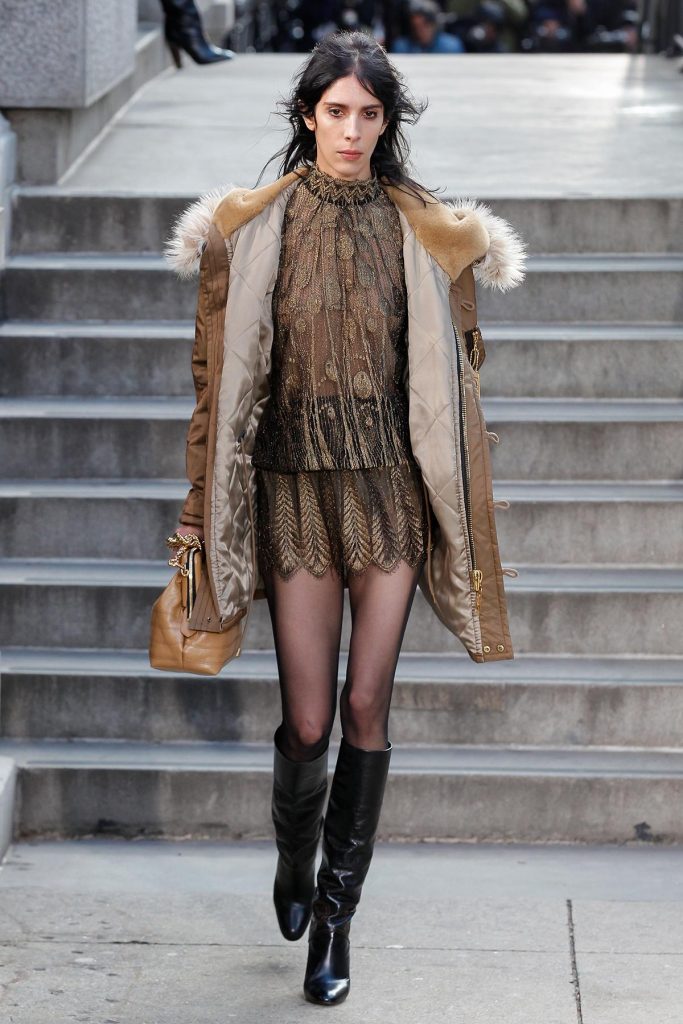 And yes you can pull this one out on a night in the city! Dressy for inside, cosy for outside. Also works for mid-season like with a coated jean jacket, an army jacket…
4/Do shine shifting monochromes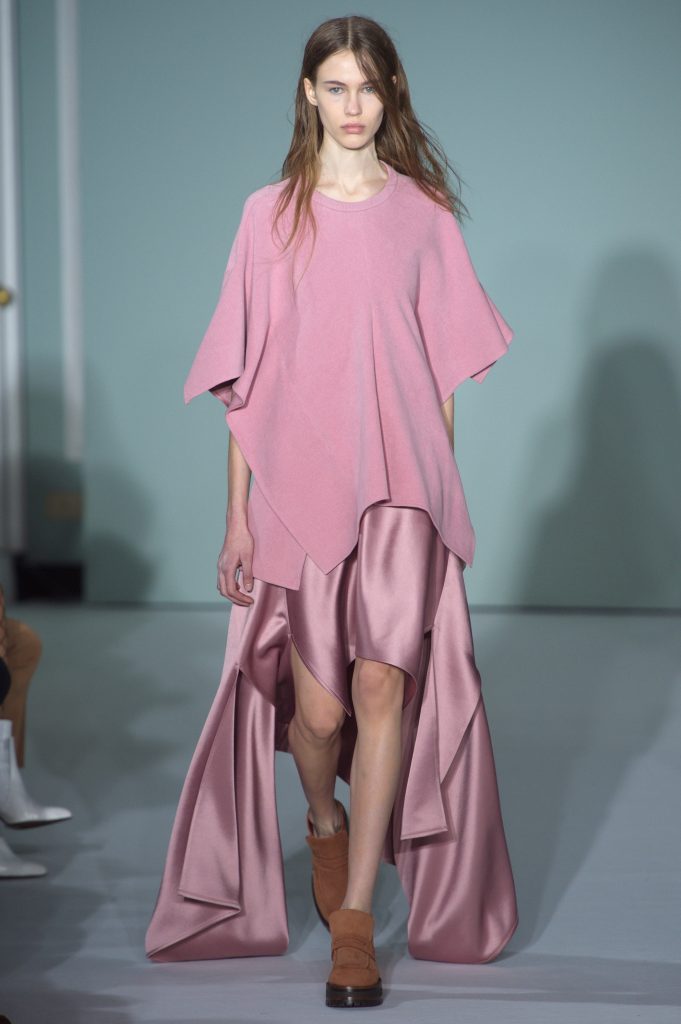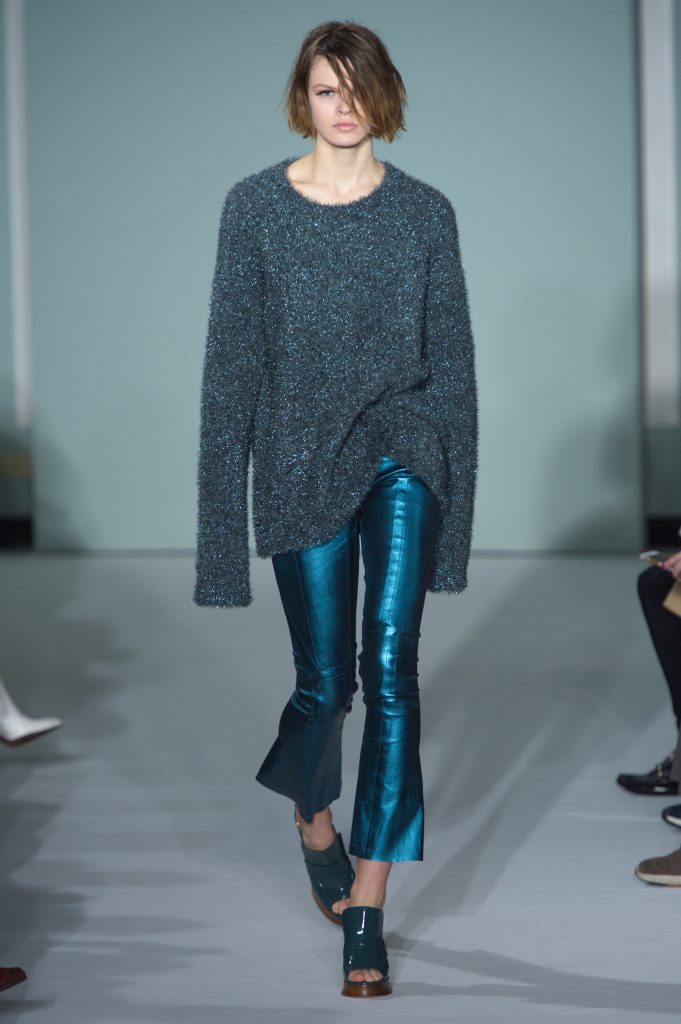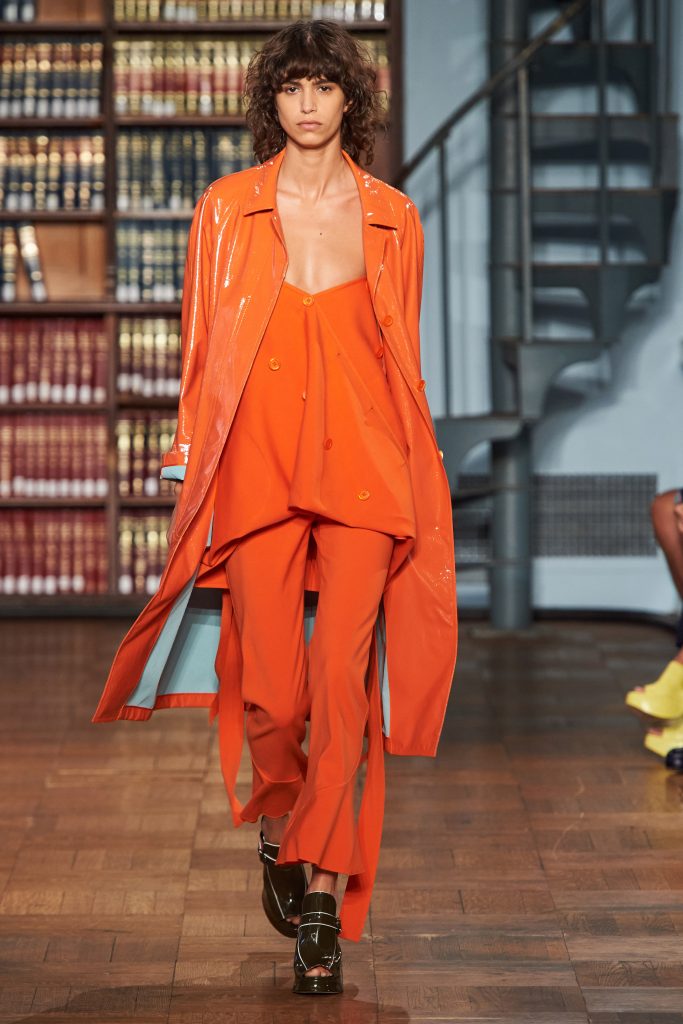 Sies Marjan AW 17
I am completely in love with the whole Sies Marjan collection. Her looks are so well cut and the fabric are so perfectly chosen that you do not need to add much.
5/ Add a pop of bright color amongst neutrals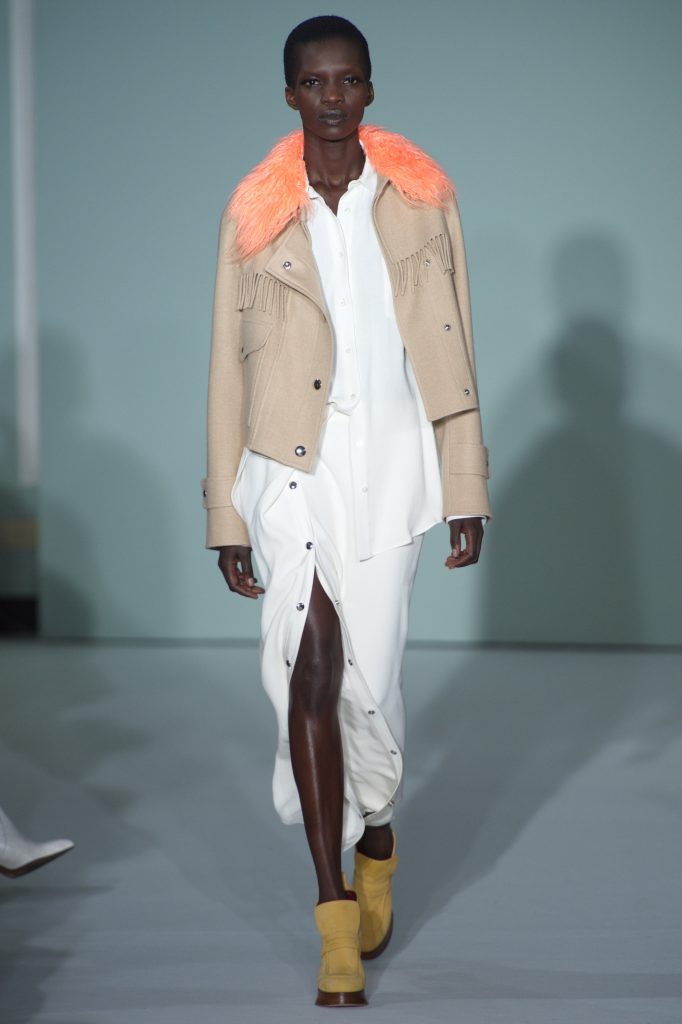 Hello genetically modified peach collar! As an easy start you could do a monochrome beige with bold red. And then go for more eccentric additions.
6/ Make huge earrings your only jewel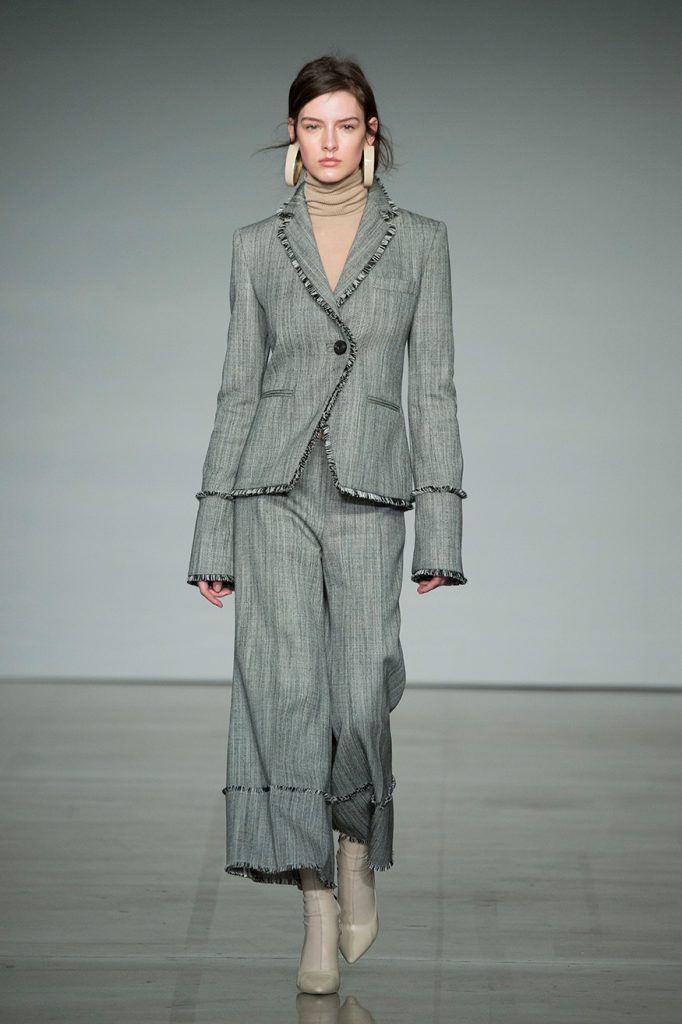 7/ Use your bodycon turtleneck as the canvas of your outfits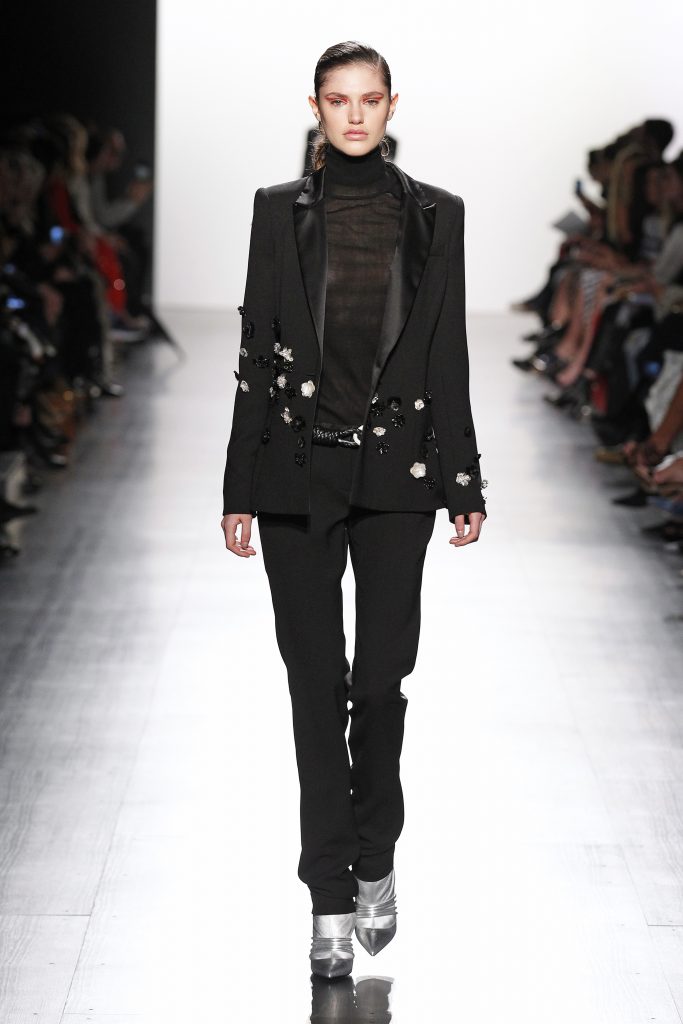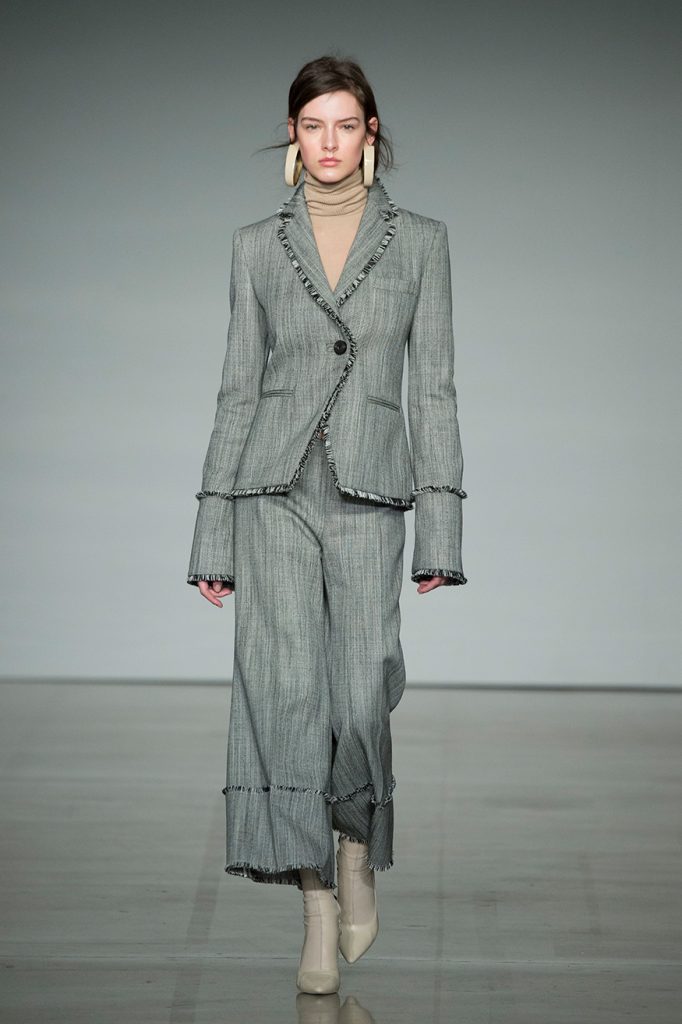 8/ Disguise your neckties as turtlenecks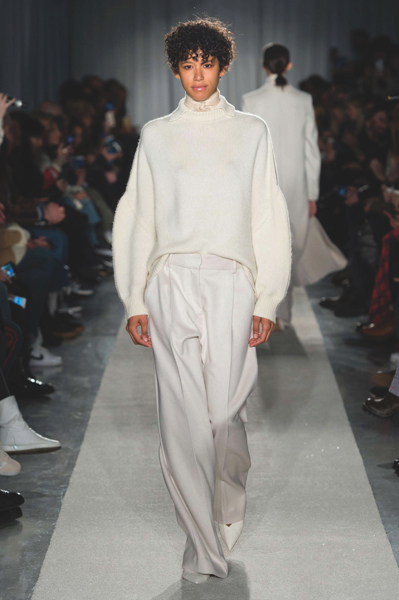 9/ Use a rope as belt
And a necktie as a necklace…
10/ Give burn-out velvet a try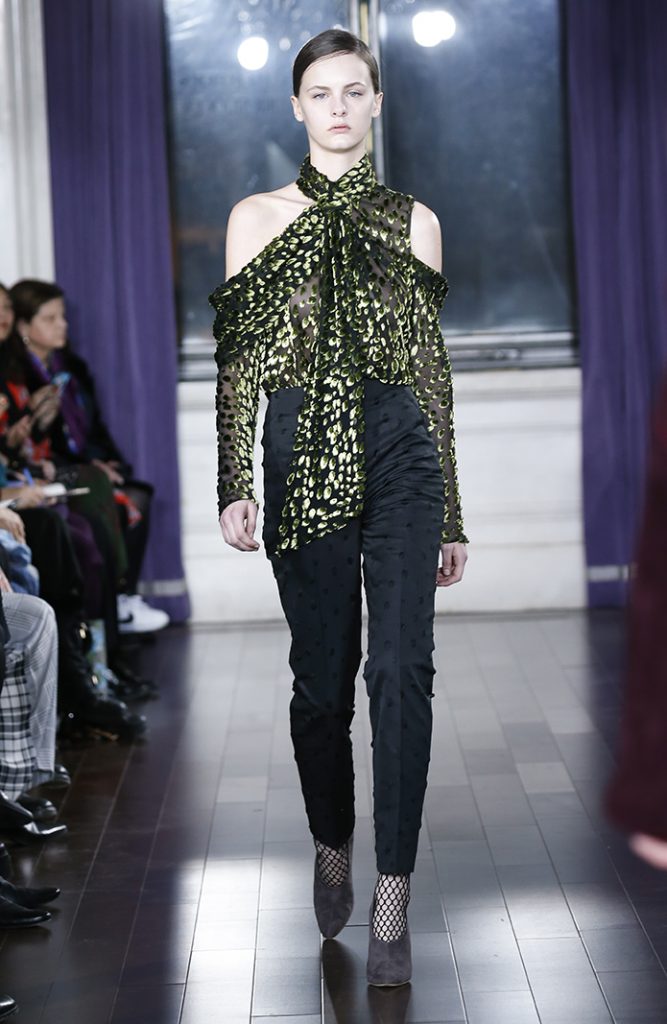 Sophisticated, sexy… love it. You can wear it by itself, with jeans… Report to my "how to wear velvet" article.
And you? What inspiration did you get from the last fashion week?
Stay tuned for Milano and Paris (and maybe a flashback to London ^^)
Cover collage: Zimmerman, Prabal Gurung