Colors and prejudice
The other day my day father (coucou papa), asserted that salmon pink was really "uncool" and only worthy of grandmas fashion (we are talking old style grandmas here, not his own wife obviously).
I am very aware he is not the only one to despise this color, even the name of it is not the best advertisting you could think of. Yet salmon pink is making an unexpected come back amongst young designers who use it in everyway but outdated ones. Which my father kind of reluctantly slighlty agreed on when I showed him pictures of Sies Marjan last creations to prove my point.
Yet I get his reason. In his mind, salmon pink is forever linked to my great grand mother's mohair pearl embroidered cardigan (that actually sounds cool, I wonder if it is anywhere to be found).
This illustrations shows how the trendiness of a color lies in the eye of the one looking. According to the generation you are part of and to you your personal life, you bind a color to a moment in your life or a person… The more unique and the more widespread a color is at a moment in time, the most likely it is to get dismissed for years before some designer digs it.
As a color associated to one time period, we could state apple green, super popular in the nineties, worn by millions of people, applied on millions of households until sickness came… announcing its collapse by tasteful individuals. Before being raised again, disguised as "greenery" color of the year 2017 by Pantone.
Or lilacs and purples, stars of our outfits and makeup in the late nineties worn in a gothly innocence manner à la Neve Campbell or Courtney Cox (<3).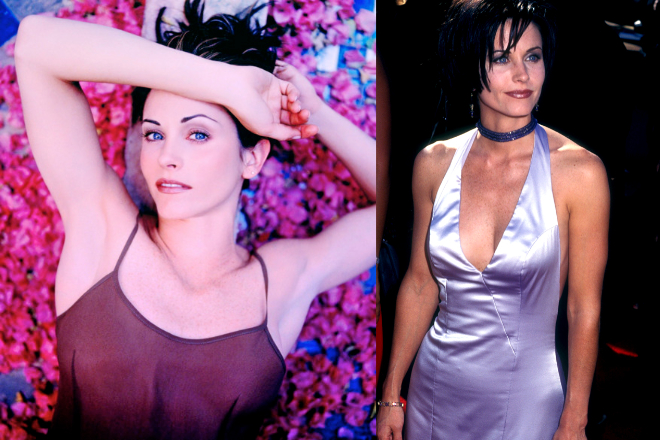 Courtney Cox, end of the nineties
I recall how happy I was to be dressed in a cheap bodycon polyester lilac top with a dark purple tube skirt and matchy eyeshadow to celebrate the millenial.
After years sleeping in the dark of our closet, waiting for their time to come back, nineties purples shades are finally in again. Unfortunately for our sad forgotten garments, the "new lilacs and purples" know are claiming a edgy minimalism so that there is no doubt you have been living in a cave for the past twenty years.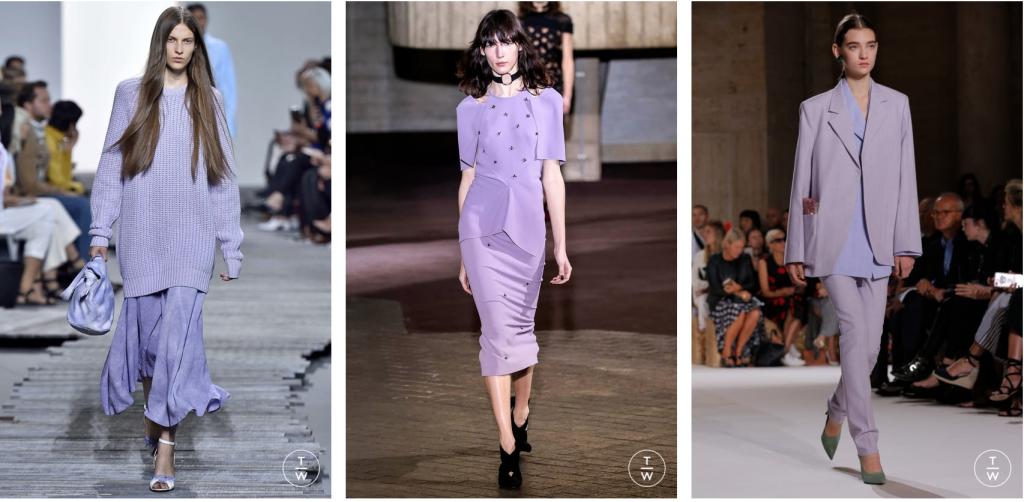 Screenshot of Tagwalk website
As expected with all those early to late nineties shades come backs, we EVEN saw some apple green on runways! (spotted?) Yes Pantone said "color of the year" but the success was lesser. Maybe next year?
Their salmon pink cousin, left somewhere in the late eighties, is lucky to have been longer forgotten and therefore to be more freely adapted by designers as many people of "purchasing age" were not even born when this color was trending and have therefore no bad reminiscent memories.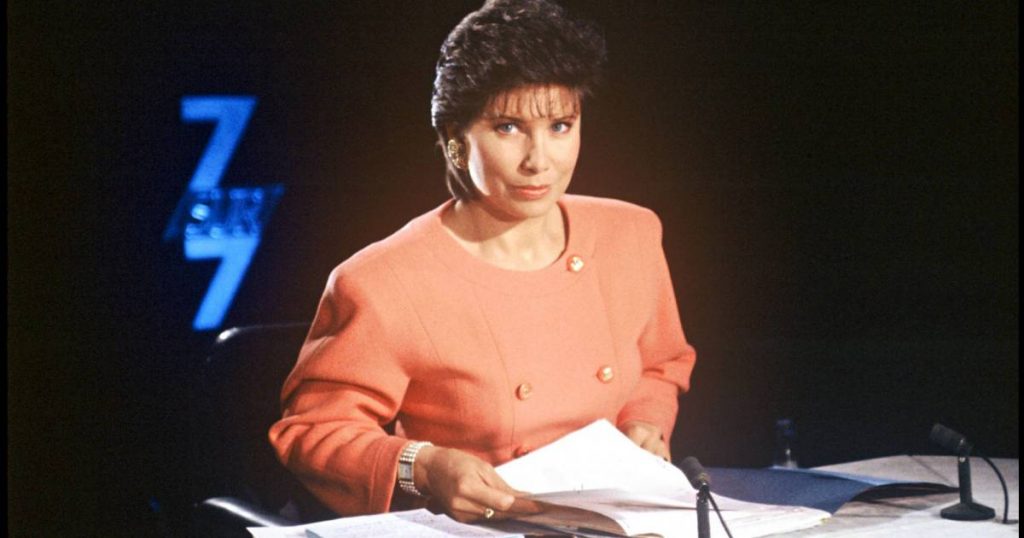 French TV anchor Anne Sinclair in the early nineties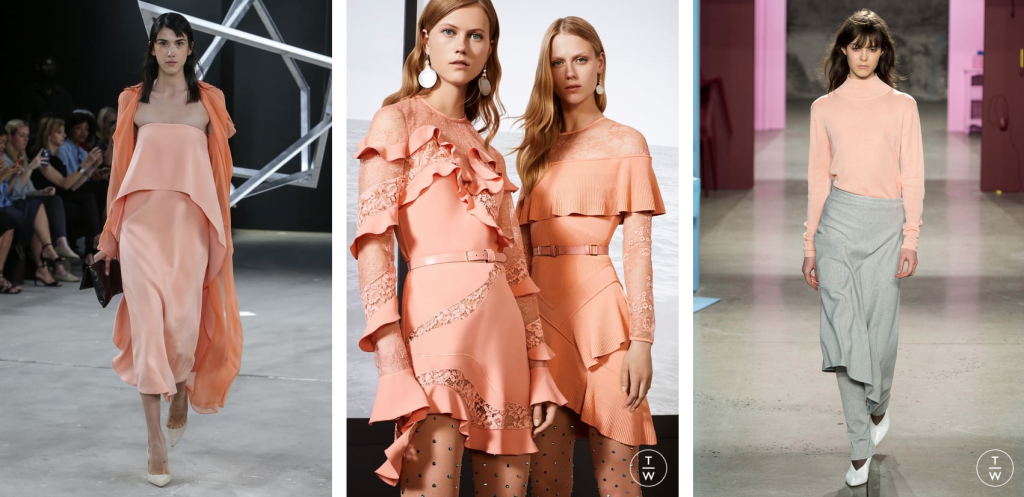 Screenshot of Tagwalk
The art of refashioning a color that is strongly bound to a time period/group of people, is to make forget about its pasts when it is recent or to subtly refer to it if the past is old enough to be cool again.
But, beware, only unusual colors are subject to such love/ denial relationships. Timeless colors are… well timeless and always present. And classic colors have cycles that are much shorter (think of red).
Now I wait for the designer who'll make me want to wear neon colors who I divorced after their "nude" revival of the early 2010 which had followed their "techno kids" come back of the late noughties. Ugh.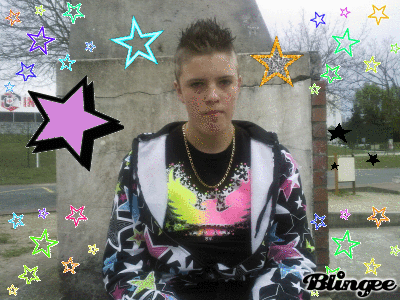 The dark bright hours of neon on skyblogs
And you? Are there some colors you find outdated? Did trends ever make you want to wear colors you initially disliked?