Autumn in Le Marais
Today I did a photoshoot with my friend Roman in Le Marais and thought I'll share this automnal outfit with you.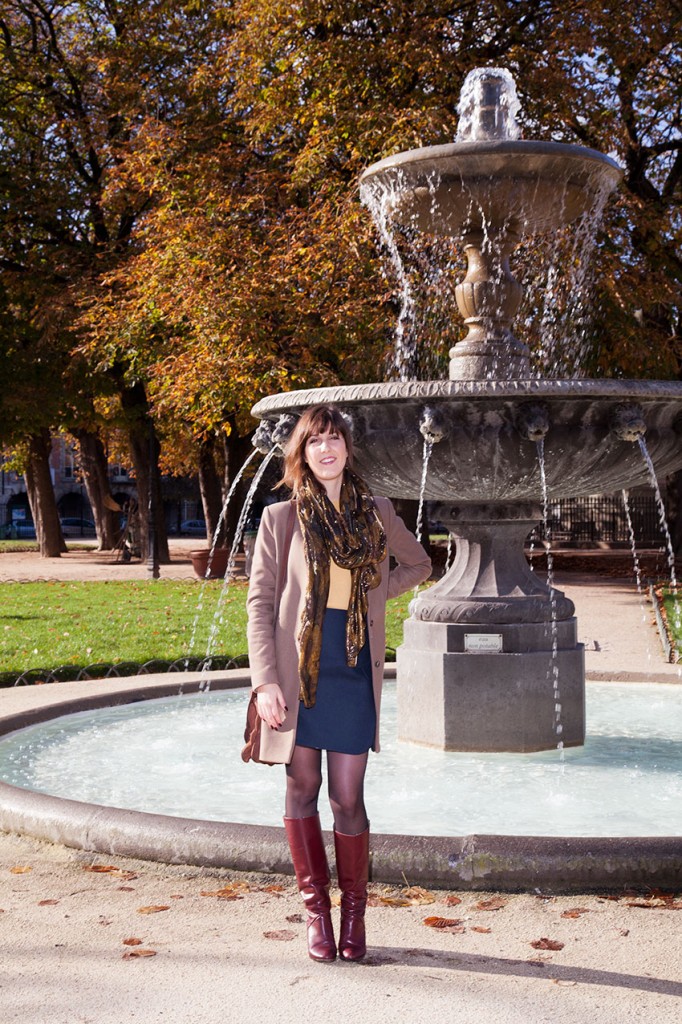 Obviously slighty stressed about the camera 🙂
I chose to wear lots of autumnal colors together!
Bordeaux boots  + Petrol blue wool skirt + mustard cashmere + golden camouflage scarf completed with a neutral beige coat and brown bag. As you can read on my article how to match colors, three color rules can be broken.
The boots are vintage and look totally seventies.
The petrol skirt is by Carven. Their designs are amongst my favourites right now.
The cashmere sweater is … 5 years old I think and still looks amazing. Bought from APC.
The scarf was recently purchased during a shopping for a client at Essentiel (shopping for a job is dangerous), a belgian brand that uses loads of great colors and shine.
The coat comes from The Kooples, and, although I do not like their ads I have to admit their cuts are amazing for petites cause they work with some great men's tailors from Savile Row in London. By the way it is 3 years old and still looks good.
The bag that you barely see… comes from Tila March but I am upset with its quality (although the brand promised me they corrected the flaws).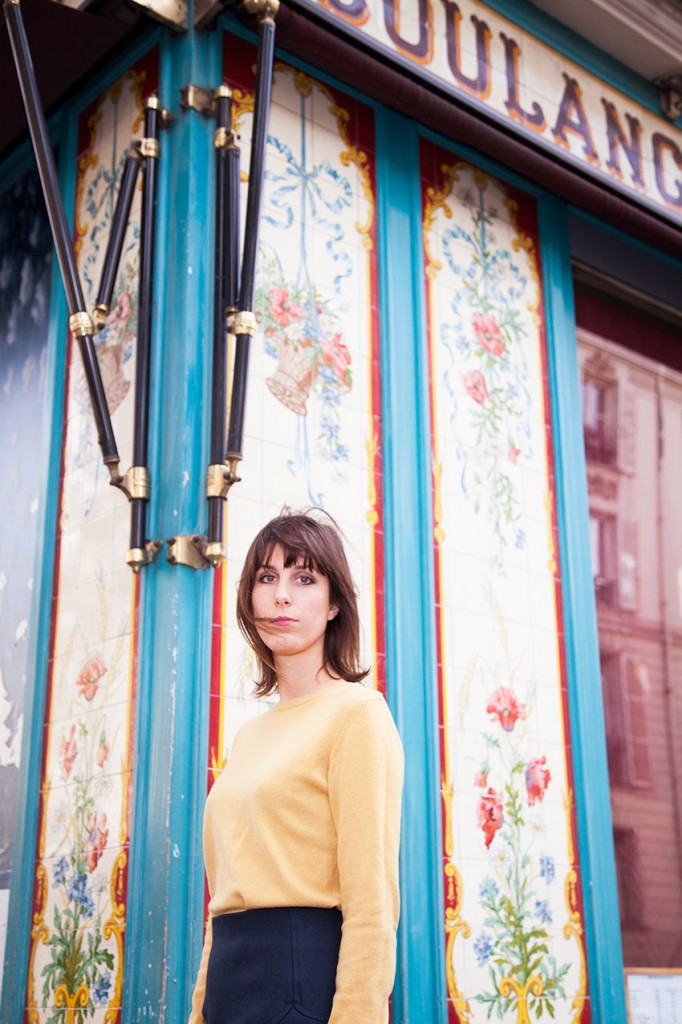 Bises ensoleillées!