What boots for my boyfriend jeans?
Reader's question: "I would like to know what kind of boots suits to boyfriend jeans best. I am a tall and thin 43 yo woman."

Hello,
Boyfriend jeans do indeed look good with boots, but not with every kind of boots.
Those jeans slightly enlarge and shorten the figure.
I recommend wearing low boots that reveal some skin or/and to add heels that lengthen your figure. Doing both is the best for the allure I think. In the following link, she wears flats and don't show skin. Even she is a model, well I think it looks rather bad.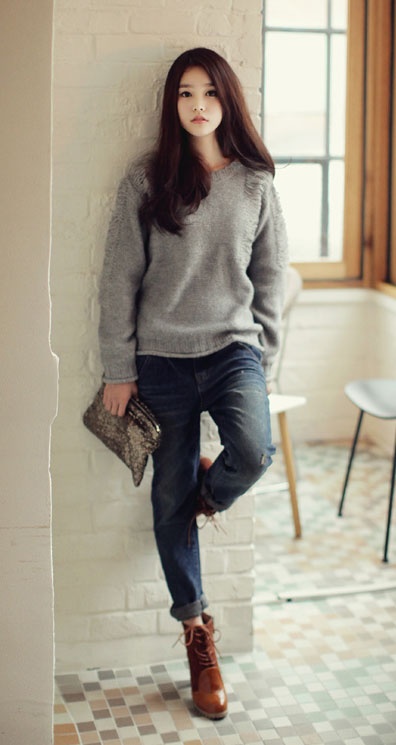 Found on Dholic: a great boots/boyfriend jean combo
Here is a selection of boots that could look great with your boyfriend jeans:
– Thin black ankle boots. The elegance of this shoe makes the boyfriend jean look chic.
-Very sophisticated shiny leather low boots could be great too.
– Chunky brown boots. Wear them with a V-neck cashmere sweater to chic the outfit up or with a chunky sweater if you wanna look more casual.