How to wear my white flare jeans?
I recently purchased white flare jeans after reading your post about flares. I wear them with T-shirts and jumpers mostly but would like to know how you would style them for different occasions. I am 36 and work in marketing if that is relevant for you. My hair is blond and I have blue eyes, small breasts and wider hips.
I love flares. I love white jeans. So I am very happy to make a lookmaker featuring white flare jeans 🙂
1. Work day outfit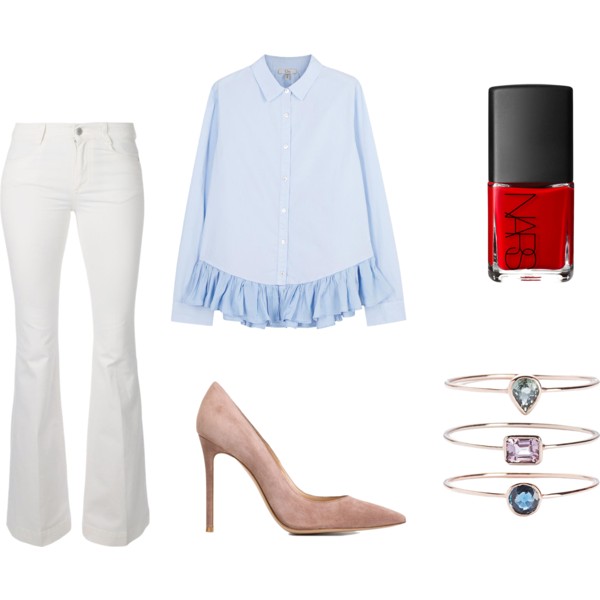 A button-up and pumps make flares look instantly sophisticated.
The flounces at the hem add some singularity to the outfit.
I picked a pale colors palette in order not to create any harsh contrast with the white or your hair and eyes.
On the nails, a flash of bold red liven up the mix.
2. Casual friday outfit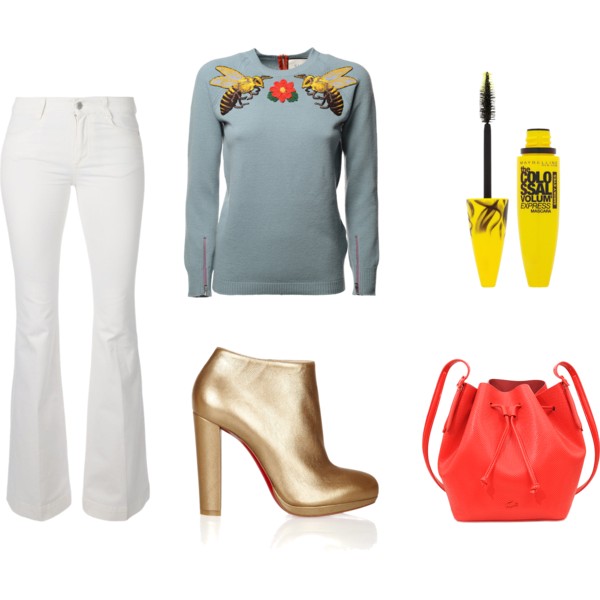 Grey and greyish colors are perfect for white because once again, they do not create too much contrast.
Just like this greyish blue jumper.
The embroideries make the look more fun.
Just like above I picked a bold red bag to add a pop of color.
The gold low boots are a classic.
3. Date dinner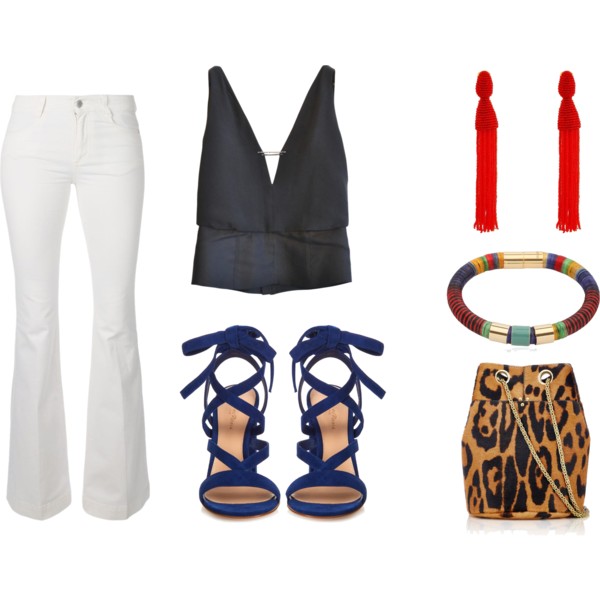 Deep V necks are always a good way to be sexy when you have small breasts.
When paired with classy wide jeans such as those, they won't be tacky.
I chose some laced up sandals in a blue shade that reminds me of Greece (and therefore looks nice with the white).
The leopard bag, ethnic bracelet and red tassel earrings give a sultry feeling to the outfit.
4. Summer dancing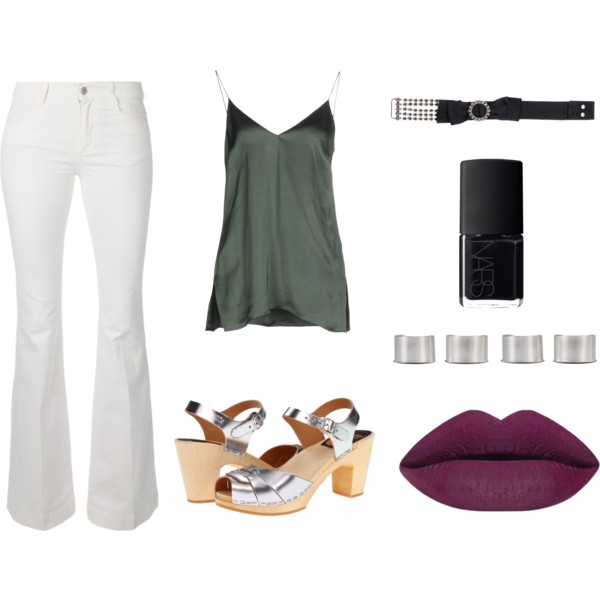 With flare jeans, you cannot really look good if you skip the heels (expect if you have really really long legs).
If you are aiming to dance, I recommend comfy ones like those clogs.
The silver, which is a shiny grey, is a perfect complement to white.
So is this kakhi dressy camo.
I completed the style with gothic inspired accessories such as this chocker necklace, a set of ring and cold matte purple lips.
Those colors will look great on tanned skin!
5. Coffee with friends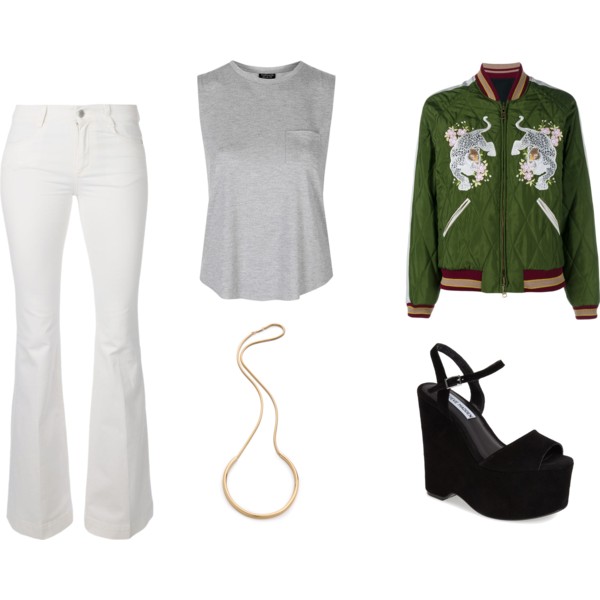 Just like you do, I picked a grey muscle top T-shirt.
To make it interesting, I chose a simple gold necklace and a statement bomber jacket.
Et voilà,
Enjoy wearing your white flares!