How to wear my wedges with tomboy outfits?
Hi! I just bought my first pair of wedge heels today and would love to wear them soon what clothing do you suggest for a tomboy because i am not a girly girl so idk what to wear with them! Please help 🙂
Hi,
Cool! That's bold of you to have purchased heels if you are not a girly girl.
The good thing is that they'll instantly make your tomboy outfits look feminine without putting any other effort into it.
I composed 4 outfit for you using classic "tomboy staples".
You'll notice that all my outfits contain sandal wedges because I almost think, most times, wedges pumps or boots look clumsy.
If you feel like it, you can wear them with socks or tights.
Hope you'll like the styles!
1. Punkish seventies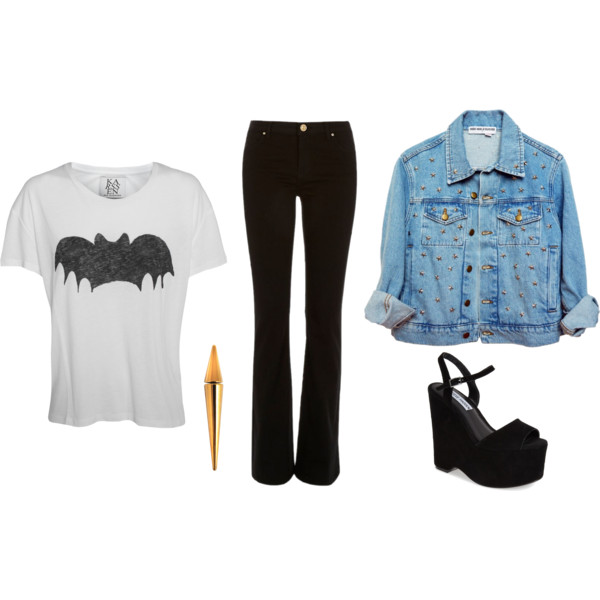 To achieve a boyish style, think of something that refers to what is considered belonging to men's style. Even if toughness is completely something some women have as well.
So here I went for punk and comic book culture inspired clothes and jewels paired with a pair of black flares in a neutral color palette.
The wedges, hidden behind the flare, heighten the silhouette.
2. Seaside sexy casual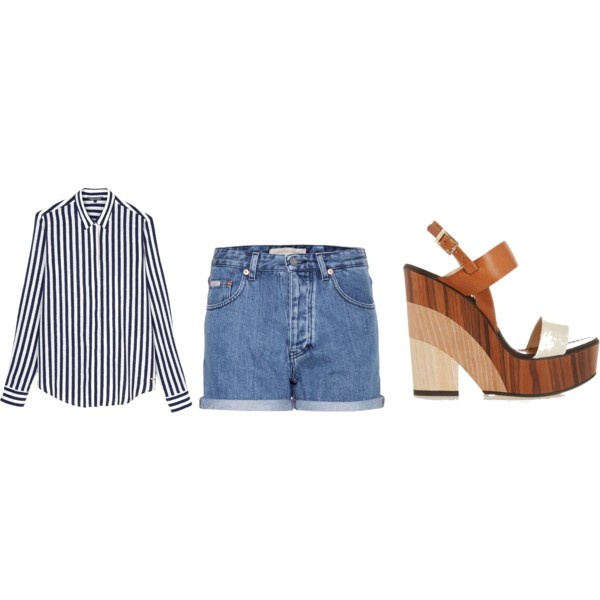 For this second outfit, I picked an oversize stripped shirt (which a man could wear) and short oversize low waisted jeans (a man would wear a longer version).
Add your wedges and bam! Super feminine and sexy yet super stylish.
3. Boyish frilly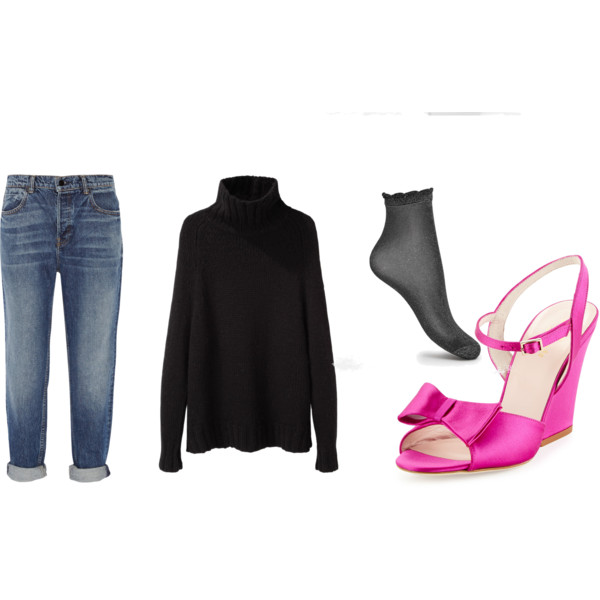 Same as the above, the look contains basic (and kind of boring) oversize items men could wear.
Without heels, the outfit would look kind of potatoe shaped.
Add flirty super feminine wedge, sheer shiny socks and bam! Styled like a fashionista.
4. Suit and heels up!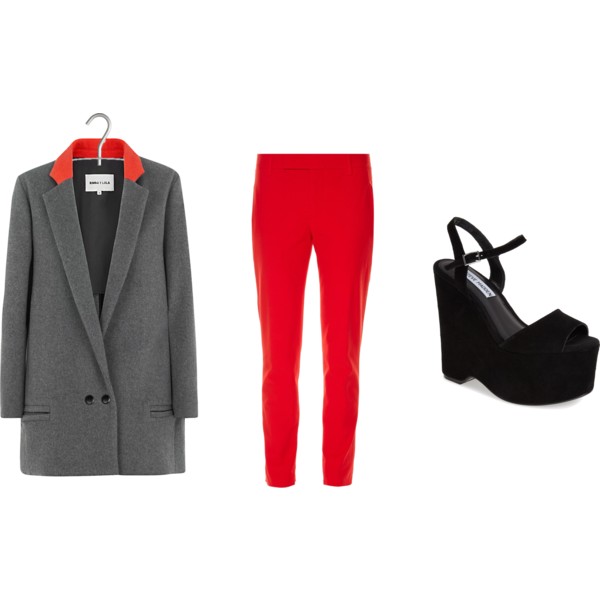 Oversize blazer + tailored pants = classic suit (do not forget to put something underneath erm).
Oversize blazer + tailored pants + wedges = feminine edgy suit
Have fun with your new shoes ^^
Aloïs