How to wear my crisp white mesh sneakers?
Dear Aloïs
How can I wear the white sporty minimal shoes I just purchased?
Usually I wear dark shades, my almost only colours are black, grey and red, and rarely a small dash of white. My style can shift quite dramatically day by day, but usually I go for a more refined casual, goth-inspired fashionable look. I love asymmetry and some roughness in my look. Do you have any ideas of how to wear these for work or a city trip?
Happy greetings from Austria,
Dear Evelyn,
Sure.
I created two styles for you.
Both can be used either for a day at the office or for a walk in the city.
Hope you'll like them.
1. With pants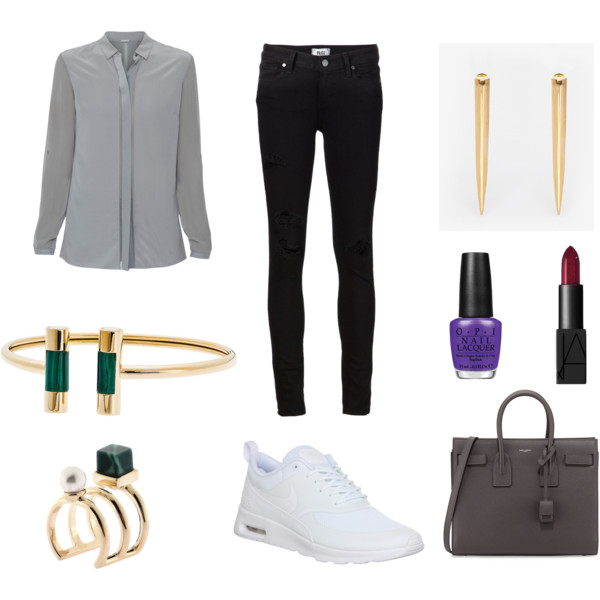 I chose a grey silk blouse for a style that is chic, minimal and comfortable. You can wear them either tucked inside your pants with a black belt or outside.
Here the pants are slightly ripped black skinnies. You can trade them for super clean slim jeans or cigarette pants for the office. Wear either 7/8 lenght or long.
For the accessories, I picked geometrical and refined jewels. Here I picked green malachite and matched it with purple nails but you can chose something different.
The bag is classic and simple. I chose a shade of grey darker than the blouse in order not to be boring.
Spike earrings and deep burgundy lips remind of you goth style.
2. With a skirt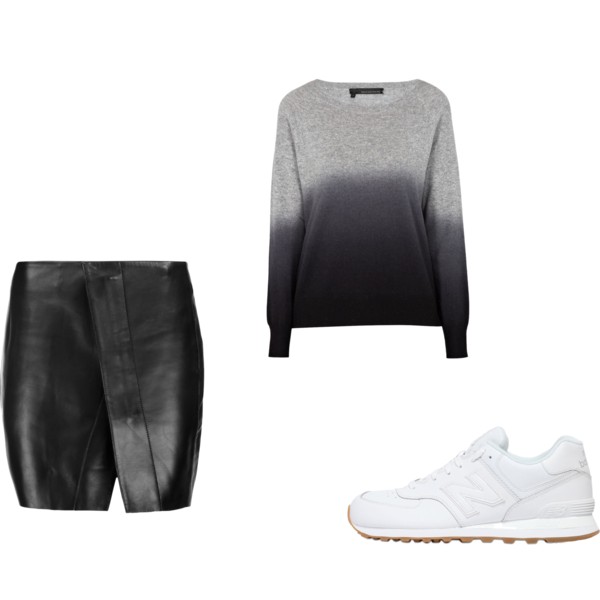 Sometimes, you do not need a lot to make a great outfit.
A stunning leather skirt, a super soft crew neck with gradient gray and you look amazing.
You can trade for a more comfy skirt for a walk in the city.
Bises de Paris,
Aloïs