How to wear my black turtleneck sweater?
Hi,
I'm really impressed with your website. What can i wear with a black cashmere turtle neck sweater indoor and outdoor. Im 5 feet 3 and petite, flat chested, brown skin, dark hair,
Rubi
Hi Rubi,
A tight black turtleneck really is a basic piece.
If it is bigger (I do not know about yours), then I recommend you to wear it just like any jumper.
For this lookmaker, I assumed we are talking tight jumper.
You can pair it with classic or more eccentric bottom pieces.
You can also top it with any indoor layer such as a shirt, a blazer or even an oversize sweater.
Make sure you show the neck or/ and the sleeves.
Some stylists use it underneath thin delicate pieces such as caracos but this is difficult to wear IRL.
To wear it in a modern manner, prefer earrings or nothing to a necklace.
You can wear chunky bangles on the tights sleeves.
As it is tight, I recommend you to tuck it in your bottom pieces.
1. Cool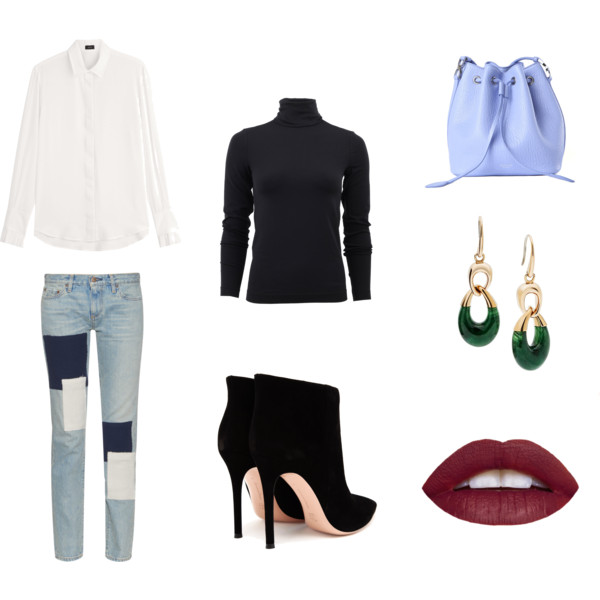 Wear the large shirt on top of you tight turtleneck. Let two buttons opened on the top and let the black sleeve and hem appear.
Tuck in the jeans or do not.
Add some big earrings and voilà.
2. Chic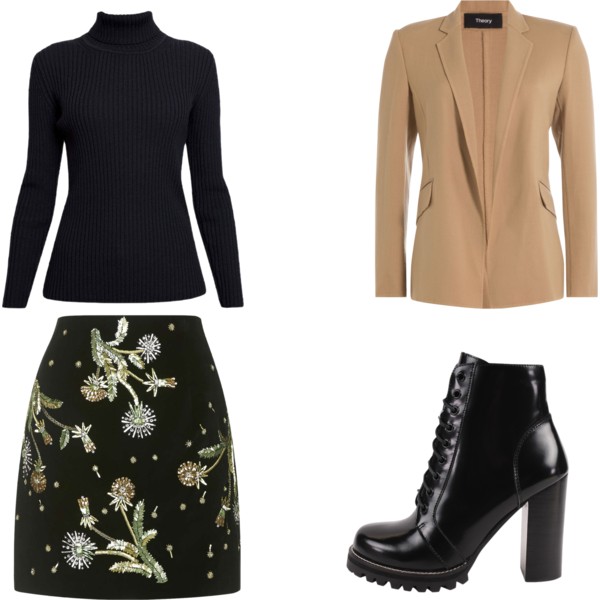 The black turtleneck will dress up the blazer just like a ribbon necklace would
3. Rock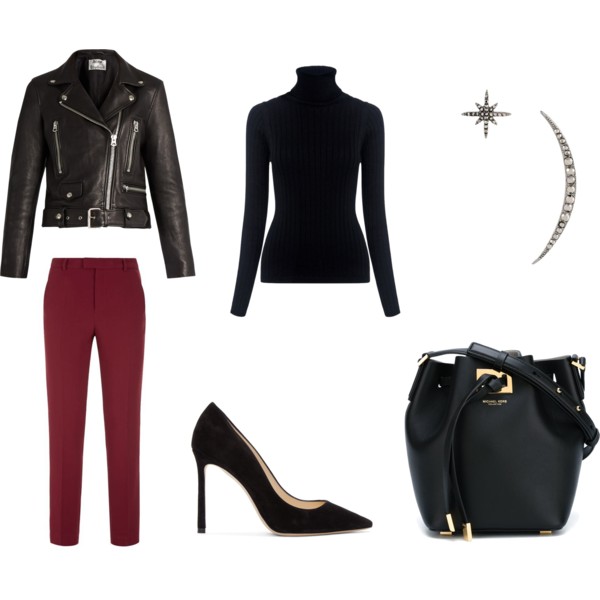 Same for the biker jacket.
4. Fun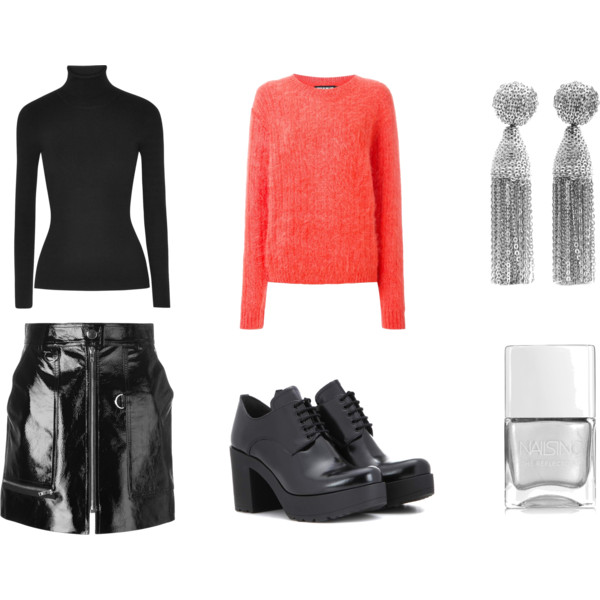 Here, I used the turtleneck as a "face enhancer" again. Think of it as the blank canvas you build your outfit on.
If this motivated you to buy yourself a tight turtleneck, I recommend you
this one
Have fun with your black turtleneck!