How to wear jewels tones and bright colors at work?
Aloïs! I absolutely LOVE the looks you create.  Thank you for your many helpful guides, they have greatly aided me in refining my style. I was wondering if you had anything for a girl with tanned skin. I am of Indian descent and greys and pastels make me look very sallow, whereas bright colors and jewel tones look amazing as do high contrast neutrals.
I would love to wear jewel toned outfits but I don't want to look like Joan on Mad Men either. I would love to wear jewel tones and bright colors to the office without looking like I'm trying too hard!
Thanks 🙂
I love jewel tones too and, thanks to Alessandro Michele at Gucci, we see a lot of them lately.
They indeed suit indian skins like yours.
Rubys, tourmalines, sapphires, turquoises, emeralds, amethysts are shades that we can translate in bright saturated reds, pinks, green, purple and blues.
To wear them at the office and not look like Joan Holloway, my best advice is to choose modern shapes.
1. Amethyst and tourmaline tailored outfit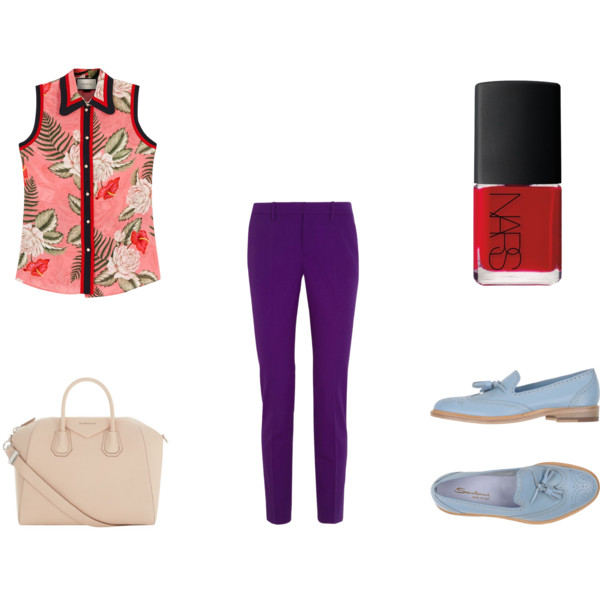 All the shapes here are office classics. Only the colors and prints make the outfit interesting.
I paired the bright purple pants with a soft pink top (a neighbor color) and pale blue loafers (another neighbor color).
I finished the look with a touch of red nail polish and a neutral beige bag.
2. Emerald and tourmaline boho outfit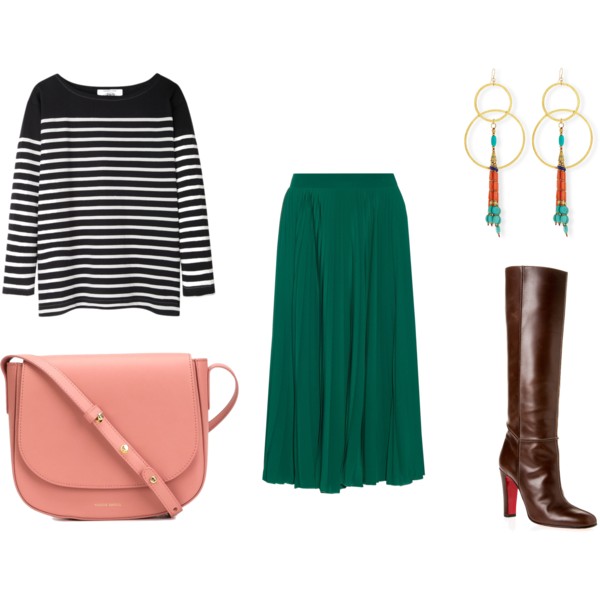 For this outfit I picked boho yet polished pieces that can be worn if you work in a business casual environnement.
The main focus is this midi length emerald green shirt. I paired it with a black and white breton shirt to soften the color mix and completed with complementary pink and brown as accessories.
I then completed with gold, turquoise and orange earrings, neighbor colors of green.
3. Sapphire pink tailored outfit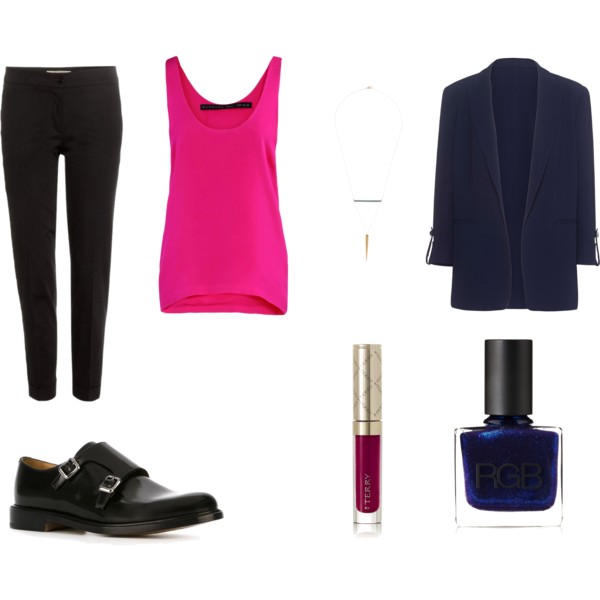 I begun this outfit with this very bold fuchsia pink fluid top.
To balance the girliness of this color, I chose to wear it with blue and black classic unisex blazer, pants and brogues.
The lips are a shade darker than the top and the nails match the blazer.
4. Améthysts and saphire sixties outfit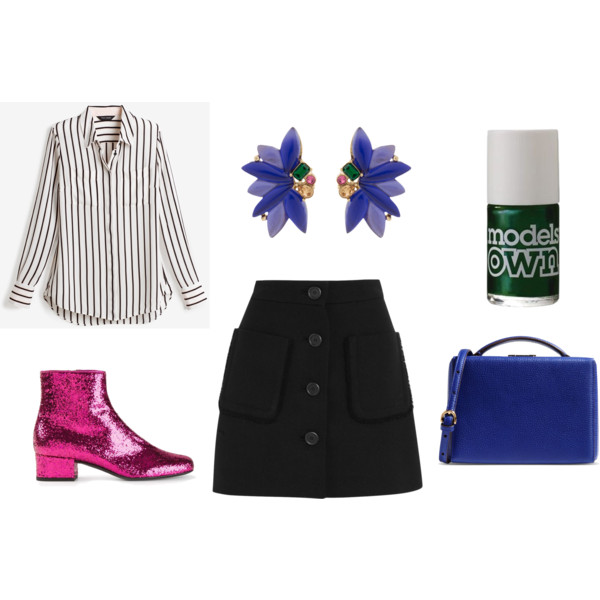 What if the jewel tones were just in your accessories? That is the easiest way to wear them.
I first picked what you called sharp contrast neutrals (actually love this definition) that are black and white to create the outfits canvas. And a bit of print cannot hurt.
Then I added fuchsia shoes, an electric blue bag, purple earrings and emerald nails,
Et voilà!
Amusez vous bien ^^