How to make T-shirt based office outfits?
I hate ironing and therefore never buy any blouse. How to be chic at work on a black (or navy blue, let's go wild)T-shirt basis?
Hate ironing too! But love blouses so my dry cleaner is my best friend.
And my ninja drying technic which consists in hanging them while they are still wet.
I also am a big T-shirt fan and think they can be perfectly appropriate for the office.
Even if your enterprise's dresscode is business casual.
I recommend you to pair it with dressed up bottoms, and/or to add accessories and layers such as jewels or blazers.
Here are some outfits you could try on
1. Ladylike T-shirt office outfit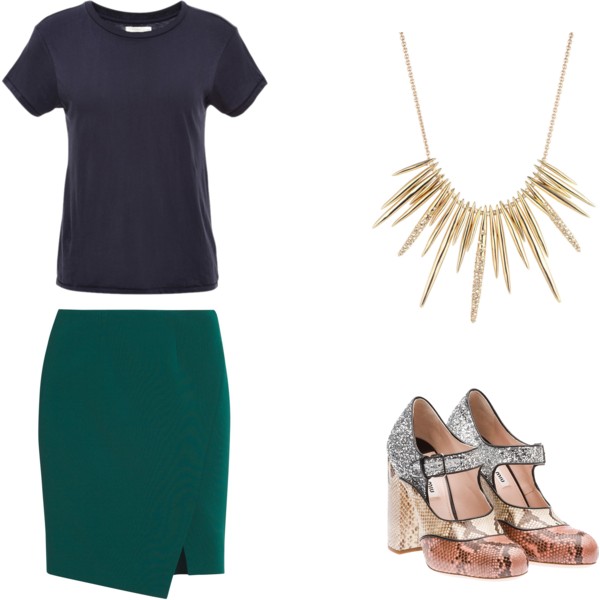 I own a pencil skirt and cannot manage to pair it with anything else than a T-shirt or an oversize sweater. Otherwise I feel like I am Joan Harris of Mad Men. Not that I dislike her style, but this feels like feminity overdosing for my own standards. If you are like me. Use the T-shirt to make your pencil skirt look professional, a bit sexy AND cool.
Pair it with funky heels and jewels to make it even more fun.
2. Classic T-shirt office outfit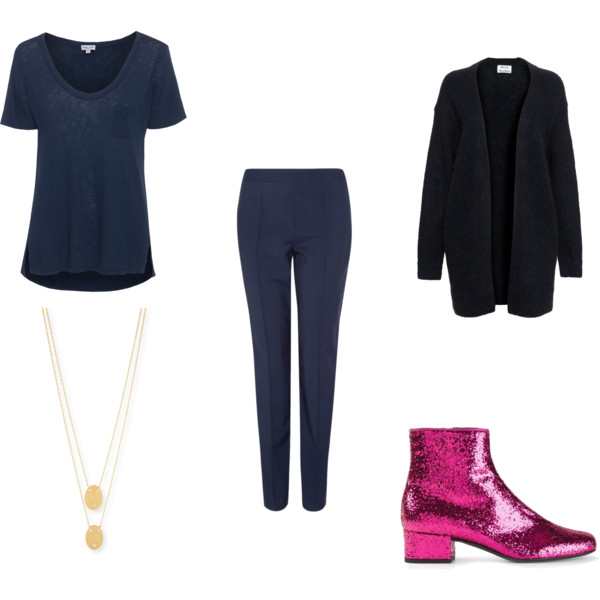 Pleated cigarette pants also are very officey. Therefore you are allowed to break the style with an elegant and simple T-shirt topped by a thin yet noticeable necklace.
Here, I completed the look with sparkly shoes, cause I like to shine at work and a cardigan which is less formal than a blazer.
3. Girly T-shirt office outfit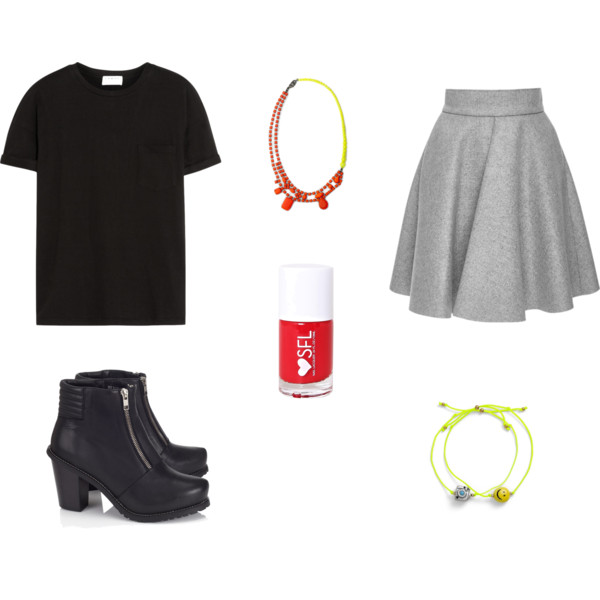 Ok, this one is for a cool office and a young lady.
Still the the grey and black mix is understated and the accessories and nails make it pop.
I would wear it with tights any color of pattern. Opaque black being of course the best option if you want to be discreet.
4. Short T-shirt office outfit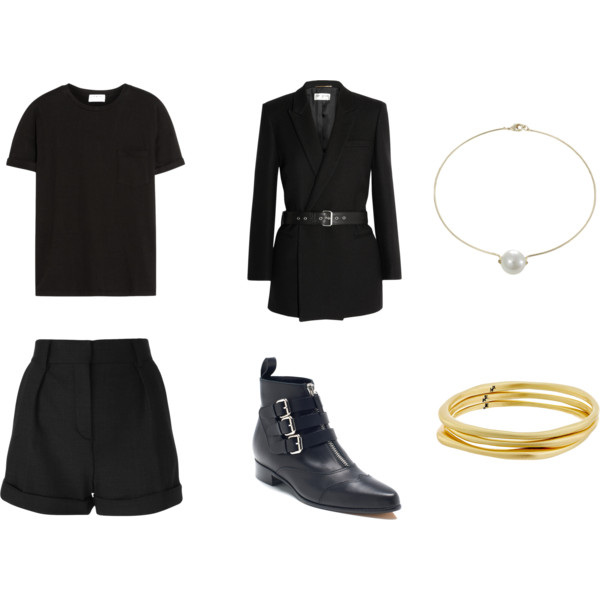 Ah, the all black outfit you were waiting for!
I picked an high waisted pleated short with a decent length.
Flat boots make the look rock yet not sexy.
The gold bracelets and jewels make it elegant.
I would add semi opaque or patterned black tights.
So, ready to wear T-shirt at the office in a stylish manner?