How to make my skinny jeans and blouses outfits interesting?
This lookmaker post is inspired by a client I had recently. She told me she wore mainly skinny black jeans and blouses from morning to evening and felt that her look, while elegant and sleek,  was a bit boring.
While we actually looked for more than blouses together I also told her that she could make a lot out of her skinny jeans + blouse outfits.
If you choose unusual blouses and shoes and/or add some interest with accessories such as shoes, jewels and makeup, you could actually wear blouses and skinny pants everyday and still look very different.
Here are some outfits I created to show you how you could achieve it.
1. Bad girl gone chic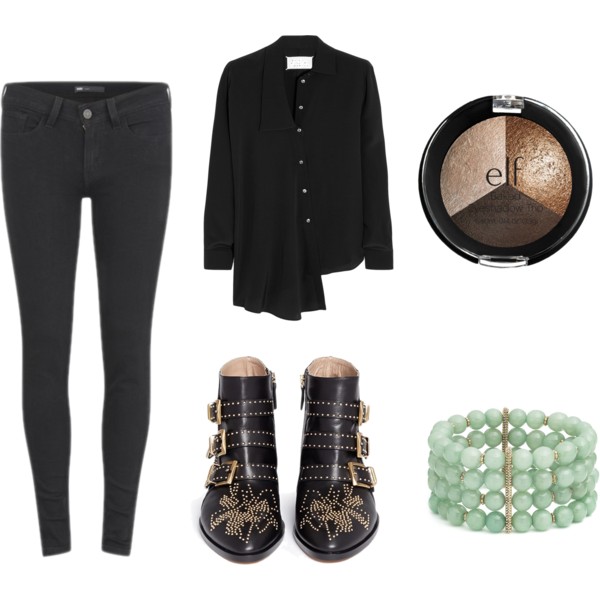 This one may be the simplest look ever: black skinny jeans + black blouse + black boots.
Indeed! But the shirt is asymmetric and the boots are the great "Susanna" model which came out years ago (still love it). Top this with a brown smokey eye and a beautiful statement bracelet:  you get an amazing outfit suitable for both day and night.
2. Preppy and feminine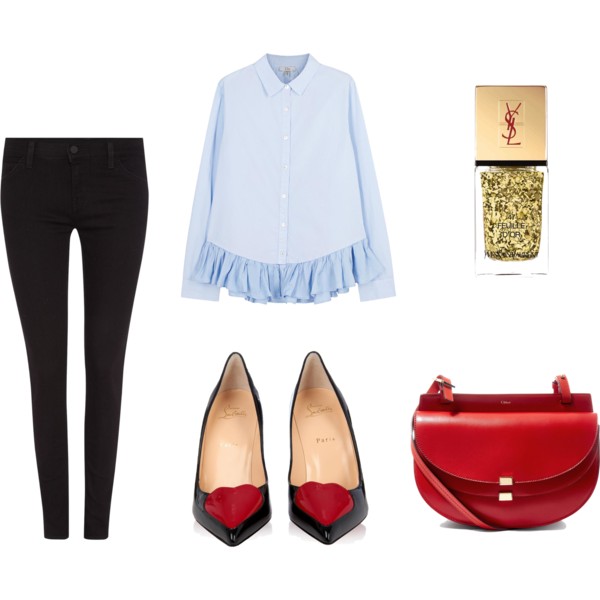 Here, the flounces of the skirt and the heart detail on the shoes makes the outfit great. But just one detail would be sufficient. It also reminds you how well bright red and pale blue match.
3. Sophisticated seventies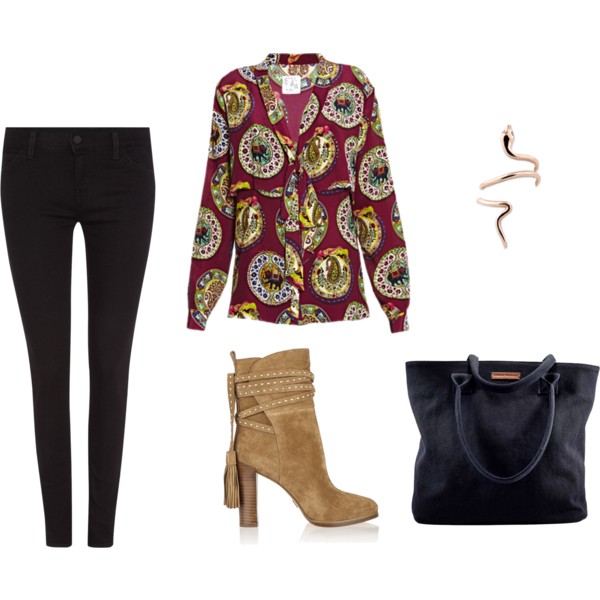 I like how sultry this satin richly colored blouse looks. Worn with sophisticated boho boots, bag and jewels, it'll look perfect.
4. Sweet eccentric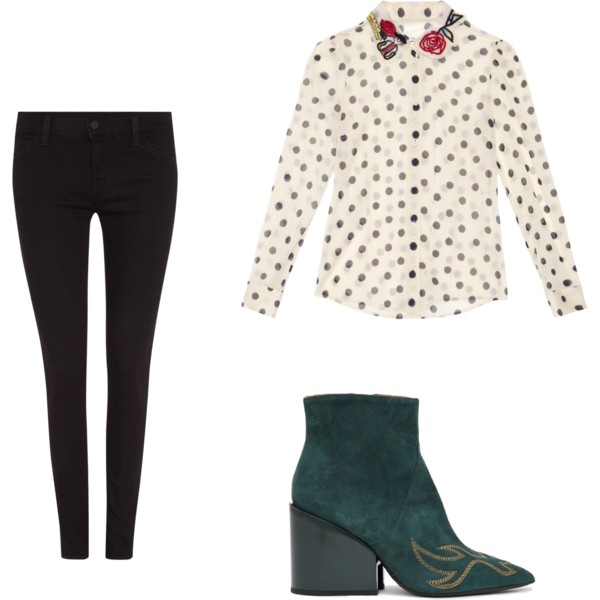 How fun is this embroidered collar dotted blouse? It does not need any jewel to make you stand out.
I could have paired it with simple shoes but I preferred those santiag like suede forest green booties that complement the red detail of the collar.
If you cannot afford a designer's blouse, why not custom your own with patches, brooches, or even better a embroidery made by someones who knows how to do it (maybe you?).
5. Sexy b(l)ack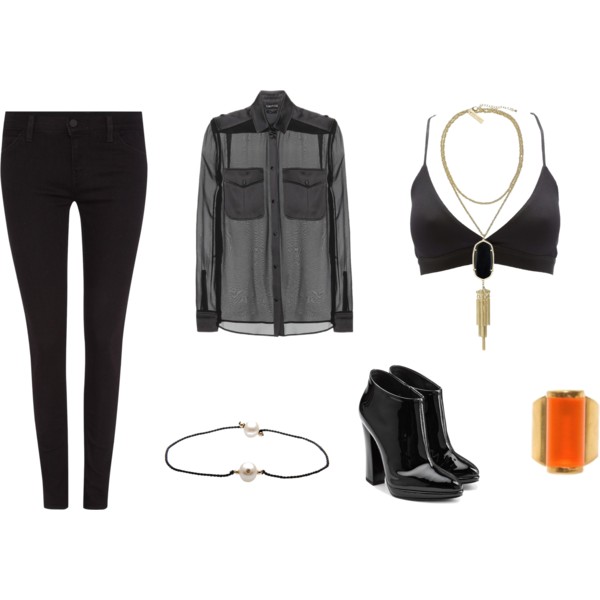 Yes you can do sheer at night while remaining chic and subtle.
Add an opaque minimal bra underneath, some sophisticated patent leather heeled booties and rock bohemian delicate jewels. Et voilà!
And you? Do you have sort of an uniform?