How to dress like Emmanuelle Alt as a curvy girl?
Reader's question: I am a big fan of Emmanuelle Alt's style, but I am not the same shape as her (super slim). I am a curvy girl (more hourglass).  How would you suggest I style my outfits in a similar way, but one that flatters my curvy figure?
My answer:
If you have got an hourglass figure, you are lucky, they are the easiest to style as a curvy girl (think Marilyn).
Basically you can dress just like Emmanuelle Alt. Of course the result won't be the same cause your shapes are different but you'll be equally stylish.
Emmanuelle's favs are:
– 7/8 pants either skinny or larger. They look good on you and even better if your ankle are thinner than your calves
– Larger blouses worn with rolled up sleeves and some open buttons, perfect to cover up a little belly and reveal a pretty cleavage.
– Blazers,  perfectos or tailored coats. They got vertical line that will slim your figure.
– High heels: perfect for elongating legs!
– Neutrals colors (lots of black): cannot be bad for anyone.
– Messy hair: cause she's french. Easy to reproduce, just be lazy with your hair ^^
So here is an outfit you can pull out:
Men's shirt + 7/8 pants + perfecto + high heels in black and white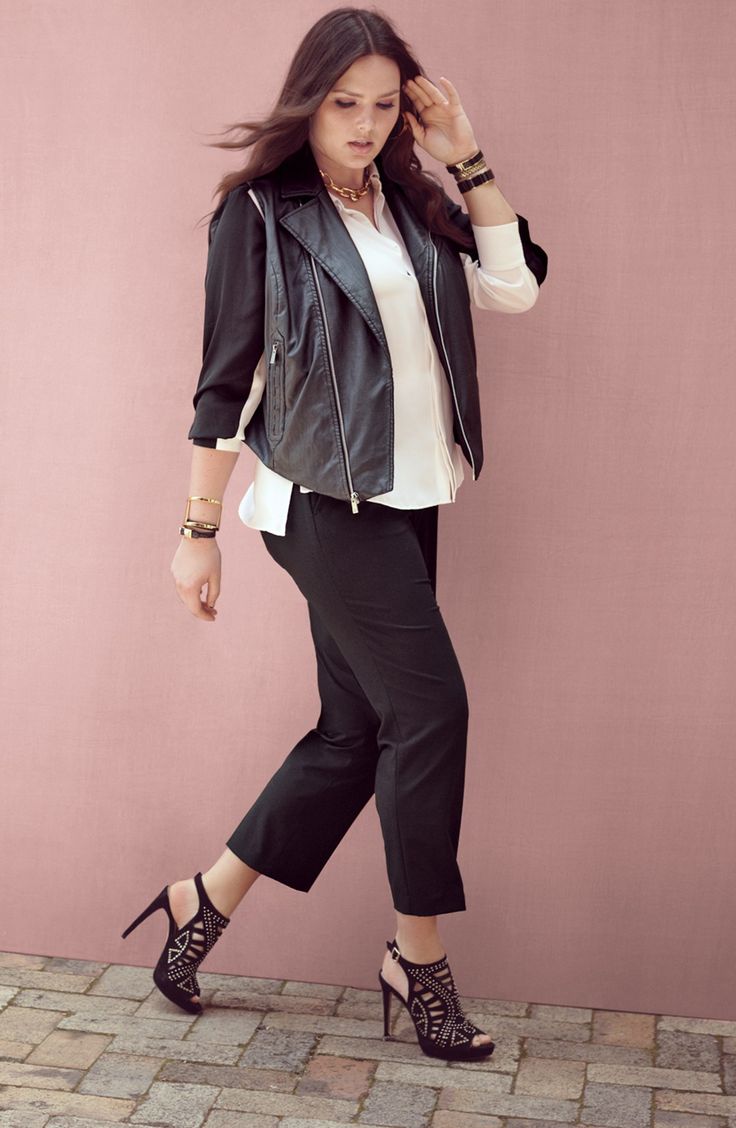 Two by Vince Camuto