How to dress for a first date in winter?
I recently signed on Tinder and have my first "blind" date next week.
I have never done this before and would be certain to "look pretty at first sight".
I love feminine style. Since I am small (1,60m) I always wear high heels.
Could you give me some ideas?
Thanks a lot, 
Maylice
Hello Maylice,
I thinks there is not perfect to perfect way to dress for a first date. It all depends from your personality and the one from the person you are going to met.
A man that is not interested in fashion things at all may be intimated by an oversophisticated outfit whereas a boy working in a creative field may have a crush on a true "fashionista" outfit.
I think the thing that everybody likes for sure is when your clothes flatter your body.
A low neck décolletage, high heels, tight clothes and all the classics work.
But only if they really suit you, your personality and body. For instance, if you cannot walk in heels, forget about them.
That is why I recommend not to go for the total sexy combo. You may appear tacky.
I also advice you adapt your outfit depending on the guy you are dating.
I do not think this is denying your own personality than doing this.
We all dress according to people and situations. For instance when you go to work.
I do this a lot: not wearing my studded jean jacket with a chic client or my little black dress for a night out in Belleville.
So here are some ideas of outfits you could pull out.
I. Discreet outfits
A. Inside outfit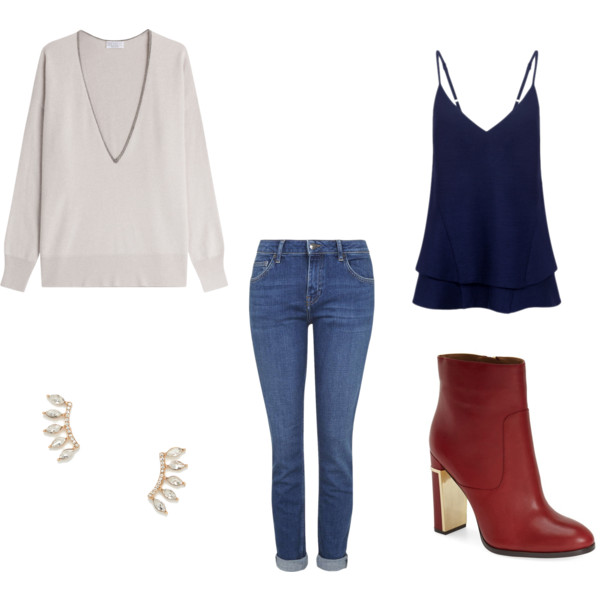 Low soft V neck on naked skin is always subtly sensual. This one being especially low I added a silk cami (another sensual fabric).
A jean is a very good choice. It is casual yet flattering. No need to do more.
I finished the look with bright heels and small earrings.
I think that delicate jewels are an invitation to watch closer and are therefore perfect for a date.
B. Outside outfit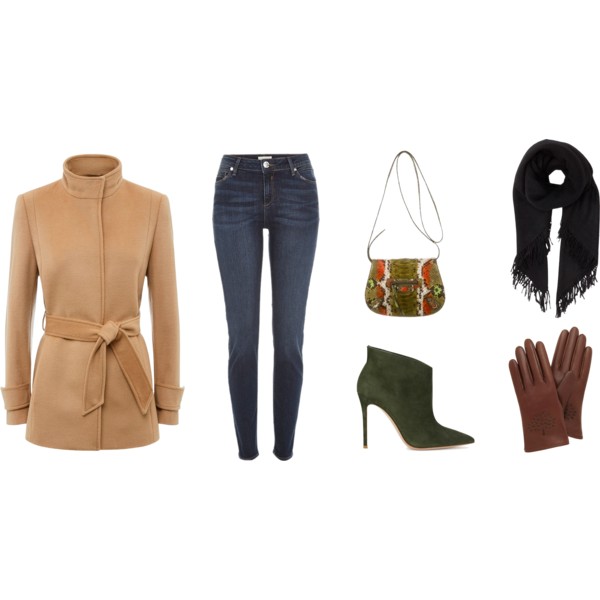 Maybe you are going to meet in the street.
In that case, be certain he'll check you out from far away (and you'll do the same).
I recommend you a tight coat. Unfortunately, most men know nothing about fashion and hate the belted longer coat and other oversize coats.
Then, some sophisticated little details such as gloves or a pretty bag will make the look sparkle.
2. Kind of show-off outfits
A. Inside outfit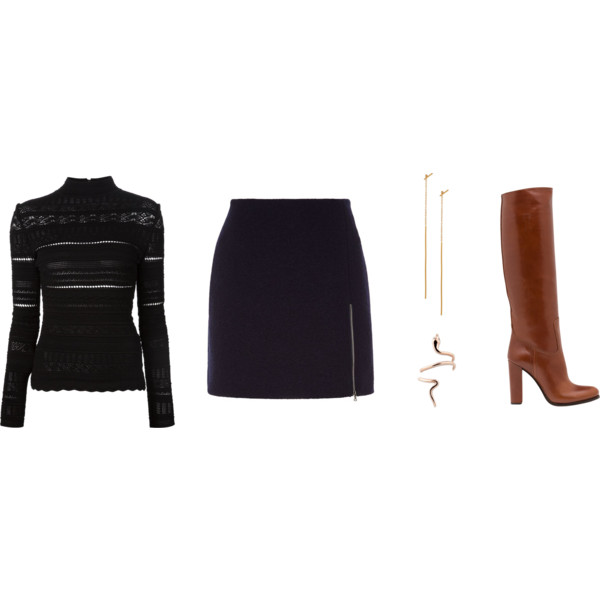 If you are willing to make a eye-popping first impression, I think mini skirt and high heels are recommended.
In winter I prefer boots or ankle boots to pumps which look "artificial".
As a top I chosed a delicately see-through yet not too revealing top to balance the bottom.
Here too I opted for delicate jewels.
B. Outside outfit.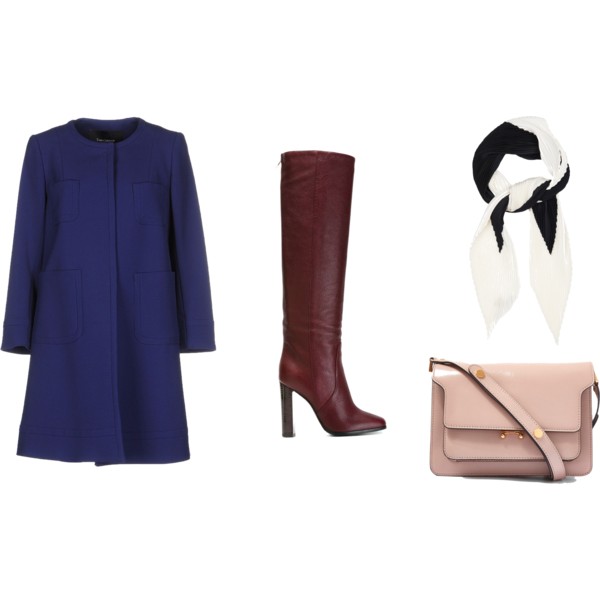 This short, bright blue coat is super feminine!
With high boots, a pretty bag and a chic printed foulard, you'll look like Catherine Deneuve in a Demy movie!
Very eye-catching.
Hope you found some inspiration for your date outfit,
Aloïs