Comment s'habiller pour un vernissage?
I would like to know if you had advices on how to dress for the opening of an exhibition? 
Hint: I am the artist! Thanks!
That's a very interesting question Eva.
My first thought was to do an all black outfit as you are french and lives in Paris.
Because black says host in many places. It says discretion. It says empowerment. It says that your work is the thing you want people to look at.
It is like a black tie outfit. Well you could wear a tuxedo actually. But this was too easy so you'll see I did not put any in my options.
But you could also choose colors if you feel black does not represent yourself. Stay true to who you are and compose an outfit that stands out… yet not too much as your art and not yourself to draw the attention in the room. Well, except if this is what your art is about.
Last, I recommend no to dress too sexy or too frilly as this does not make you appear as a professional.
At the end, you are working aren't you?
The last thing you have to do is to pay attention to where, when and with who the opening takes place. You would not want to look overdressed or underdressed.
1. All black outfit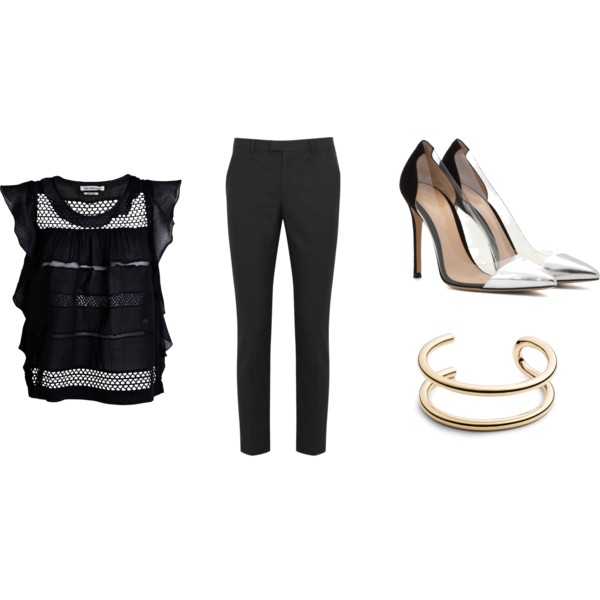 This outfit may be all black but features a designer top and shoes that show the arty tastes of the person wearing it.
2. LBD outfit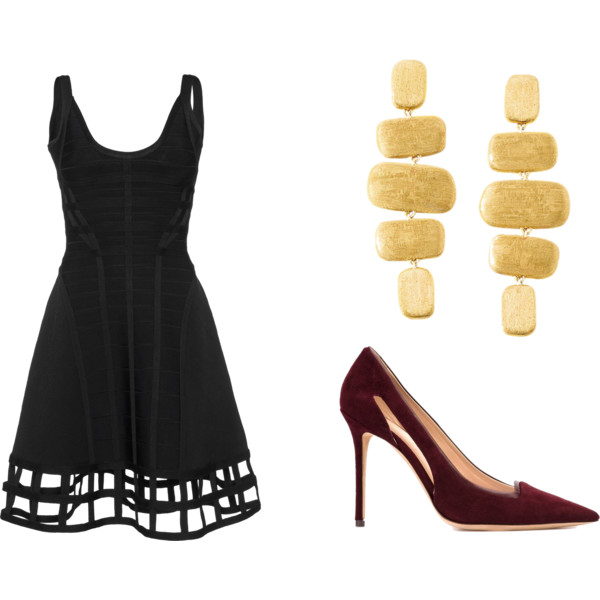 Here is a dressier outfit.
The little black dress has some designer edge as do the shoes and earrings.
I think this is good not to overload the outfits.
3. Colorful outfit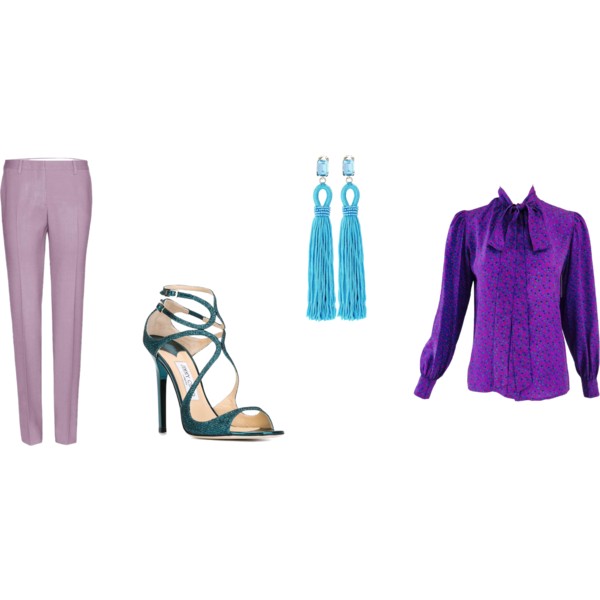 This look shows how much you like color. Also how you are creative with pieces that are unusual.
It is dressy and not too revealing.
4. Designer top outfit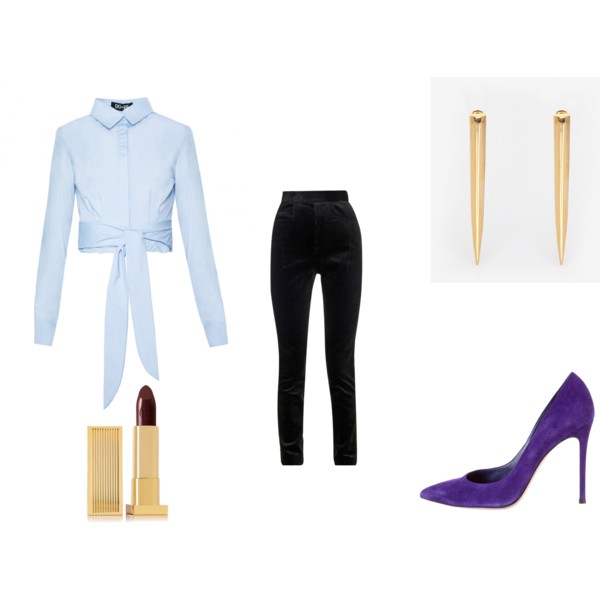 I like the idea of choosing some clothes that look edgy in a classic manner.
So here I choosed a short "belted" shirt with high waisted velvet pants.
For accessories, I picked minimal earrings, a strong lipstick and classic pumps in a fun color.
5. White dress outfit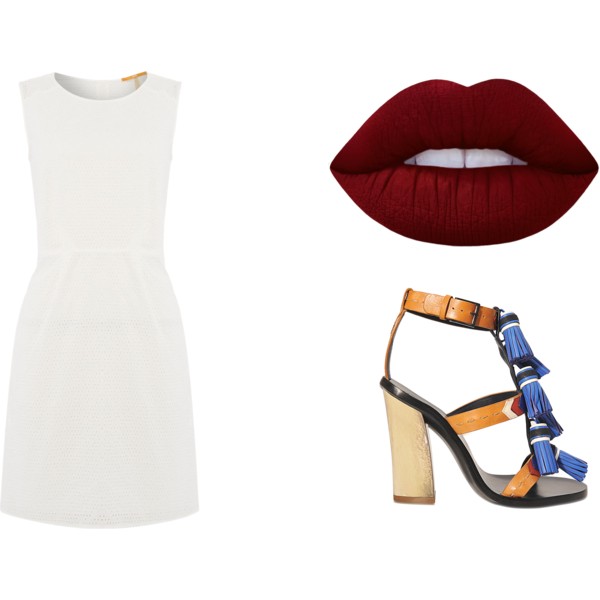 White is like black. Chic and atemporal. Great for summer!
Paired with designers pumps and some dark matte lips (and some bracelets/ earrings), you'll look amazing.
I wish you a great success for your exhibition!