How to wear my pastel colored shirts?
I have many pale shirts in my closet such as powder blue, baby pink,off white etc. Tired of pairing them with Black and dark blue jeans. Could you suggest some outfit combinations of such pale shirts with gray/ cream trousers or jeans? I want to complete the look with silver/ gray/cream shoes and bags. How can I put the look together?
Ria
Dear Ria,
I like to read precise lookmaker requests such as this one,
You have good intuitions, your shirts are going to work well with white or cream… also could with grey but I do not know why exactly I have a thing against grey jeans, I find them dull (except if paired with black or white) because I think the colors do not stand out so well next to them. So I chose mostly white bottoms and a pair of washed of black jeans which are kind of grey but way more cool to me.
I hope you enjoy the outfits!
Bises de Paris,
Aloïs
1/ Preppy biker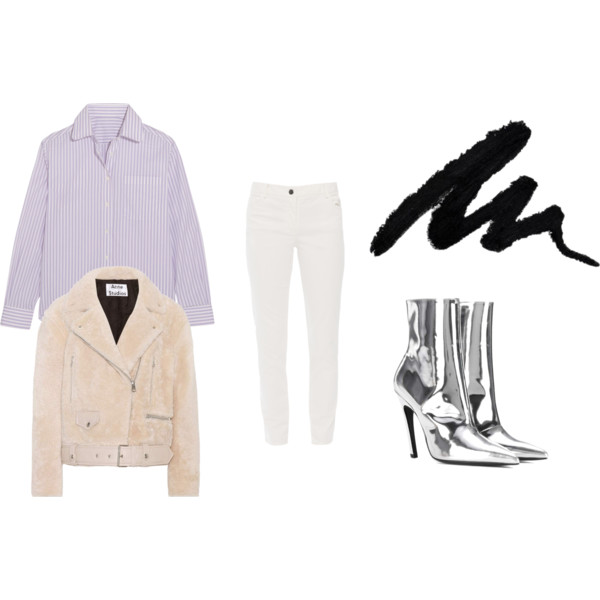 First I paired the boyish lilac "office" striped shirt with the white slim jeans. It felt super preppy. Then I rolled the sleeves, opened some buttons and half tucked the shirt in the front (all of this in my head). Then I added biker jacket… in suede and soft cream color and killer silver mirror boots. And voilà: a look with sweet colors that is not too sugary.
2/ Good girl trying to play it cool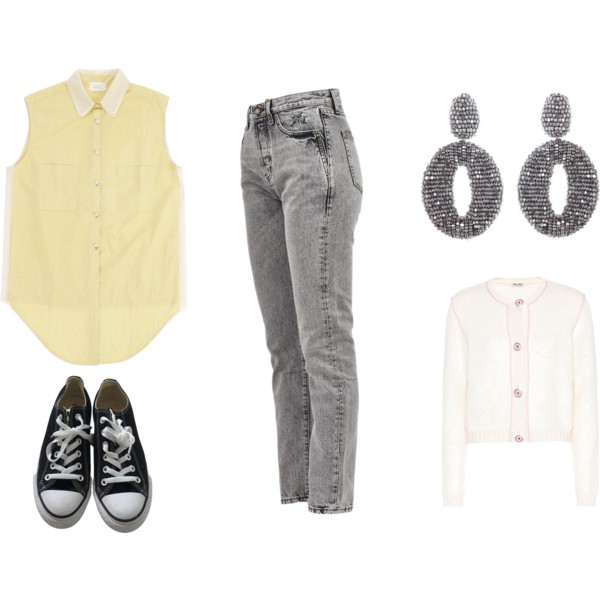 A pastel shirt, may often look too polished. If you want to look a bit more cool, why not pair a conservative top with a conservative cardigan with relaxed washed up jeans, worn out sneakers and cool factor earrings?
The washed out black takes out the sweetness of the pale yellow.
3/ Trendy secretary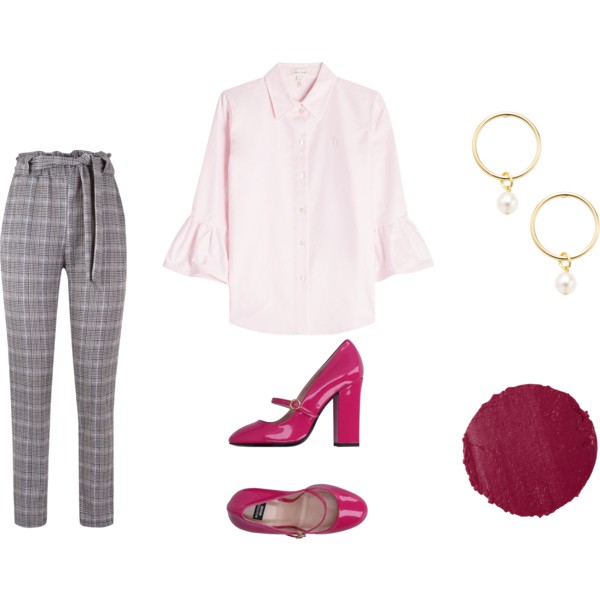 A pale pink skirt with some sleeves ruffles is the perfect baby doll top. To make it look more grown up, I went for Prince of Whales tapered high waisted trousers. And for the sexy girly touch, fuchsia pink babies patent heels.
4/ Edgy sixties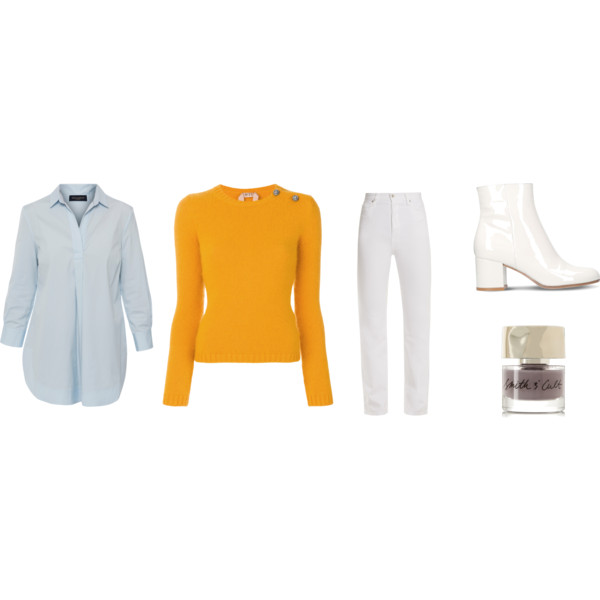 Pastel colors do well with their bright complementary counterpart. So here with pale blue that would be orange. Just throw the jumper over your shirt then let the hems of the bottom of the shirt and of the sleeves out. Fold the collar and let the tip inside the jumpers collar neck.
For the lower half of this outfit, I went for white on white (with a difference in texture) for a long leg effect. And a super classic greige on the nails.
Hope I inspired you!
Aloïs