How to dress for a wedding when 5 month pregnant?
Hi Alois,
I love your blog and the inspiration it brings!
I am going to a wedding in France in late summer, at which point I will be 5 months pregnant. I am 167 cm and 60 kgs.
What should I wear?
Xx from Amsterdam,
J
Hi J,
Congratulations for the coming baby and enjoy the wedding in France, hope you'll have a nice weather (cause I only chose the dress layer for you haha).
At first I wanted to give you plenty of options: a tight dress to show the bump, a fluid top with pants or a skirt, an empire dress… After self arguing, I made it to the conclusion that the empire dress is a way better option:
the skin tight dress requires a stretchy material which is not chic
the pants/ skirt are not easy to find in your size when you are pregnant
Go empire!
You can find this type of dresses in many shops. The only characteristic you need to look for is the empire waistline which stands just beneath the boobs and over the belly.
Then you can opt for a cleavage or not, short or long sleeves, floor lenght or above the knees…
You can even DIY an empire waistline by belting a fluid dress. Use a fabric belt to achieve a chic finish.
With this shape you can be preppy, boho, chic, sultry… everything you want to be.
Here are the three outfits I created for you
1/ Sunflower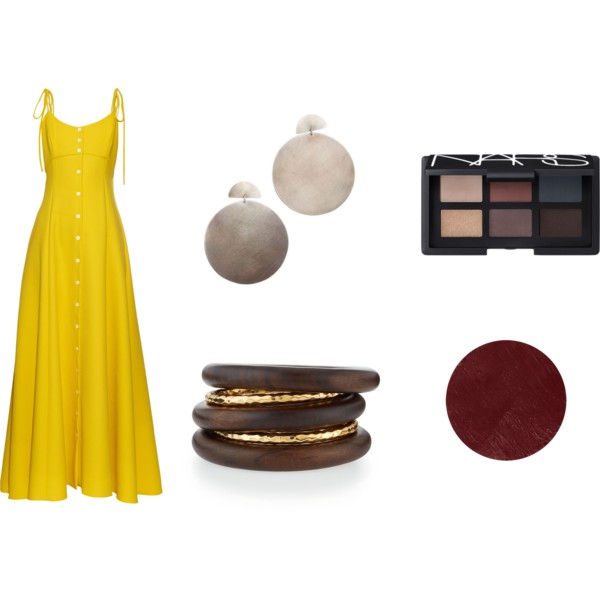 The waistline can be only cinched like here.
This sunflower shade and simple shape accessorised with earthy jewels and warm makeup will be perfect on an end of summer tan.
Add gold strappy flat sandals and you are good to go to a boho wedding in the woods.
2/ Blushing lavender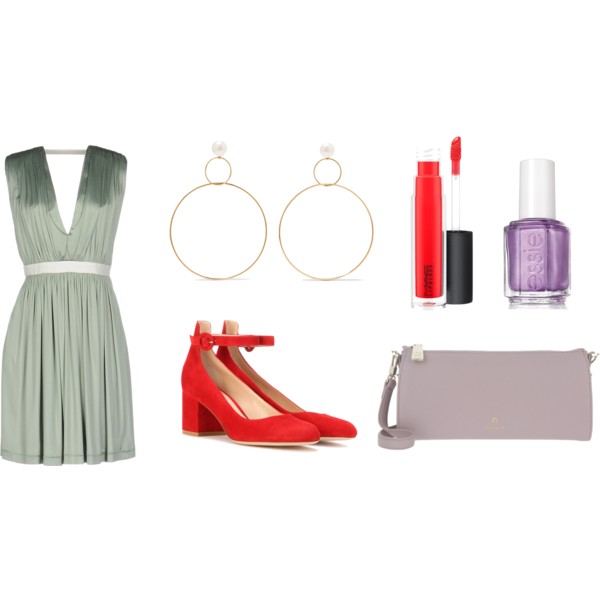 A girly style featuring a soft sage satin dress along a lavender bag and nails enlightned by a flash of bright fresh red.
Those tiny square heels are elegant and playful yet not too high for a mother to be.
3/ Bouquet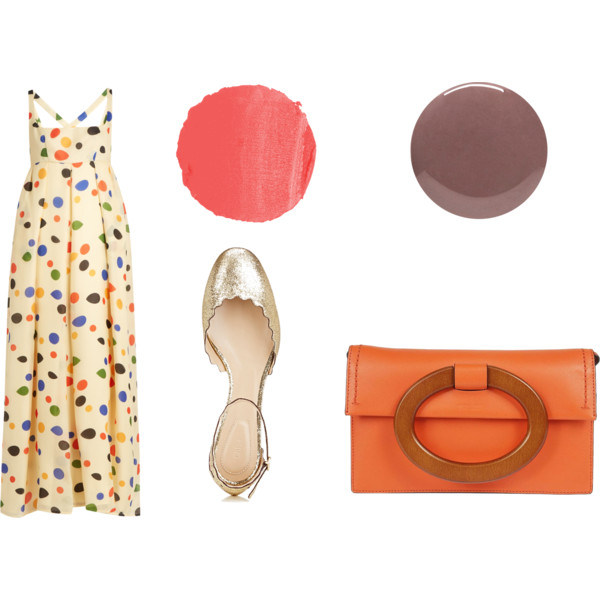 Fun and witty, this dress needs low keys accessorisation such as this plain clutch and gold flats.
Enjoy your wedding!
Bises de Paris, 
Aloïs