How to wear orange?
The good thing about my editorial choice to have boring yet practical post titles is that I do not get to search for silly jokes like "orange is the new black" or "how to look juicy in orange".
You'll learn all of that nonetheless by reading the following colorspiration I gathered for you.
First of all, remember that orange is not exclusive to road workers and "on sale" shields.
It comes it all kind of shades. From the almost skin colored ones (also color Donald Trump's nude), to the burnt ones though the bright lively vitamined ones.
The softest ones are easier to wear than the strong ones, especially as big pieces.
And you do not have to wear it on a boring cotton: all kind of fabrics make it even more diverse than it is… Linen, transparent polyester, velvet, thick wool…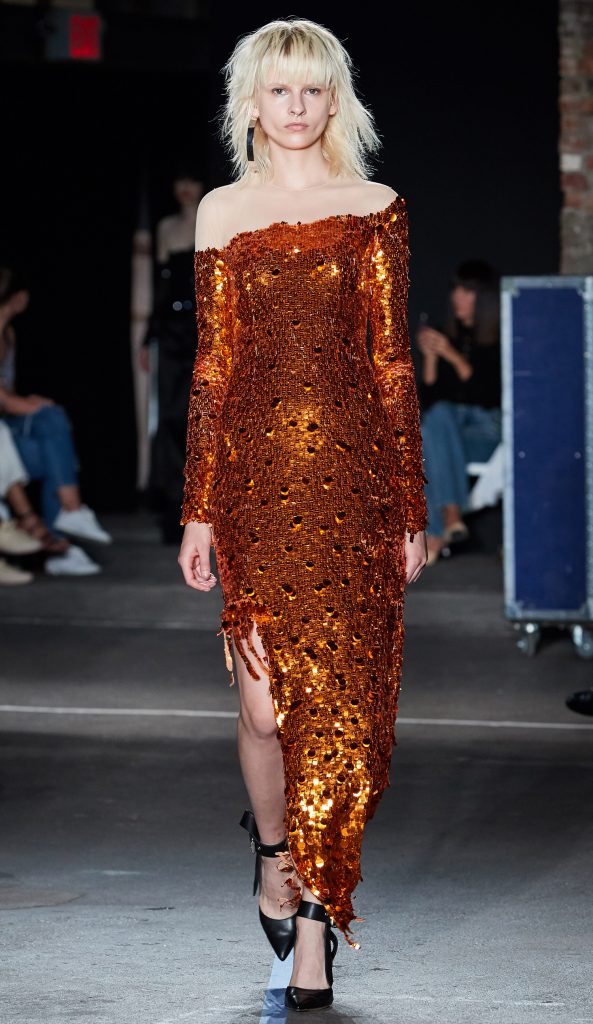 Sequins, obviously and forever. <3.  By Monse.
Like always, it is easier to try a color with a small pieces like an accessory before pulling out the coat, but hey, let's dare!
And now ladies (and gentlemen?), here are the colors you could pair orange with!
1/ Beige, nude and cream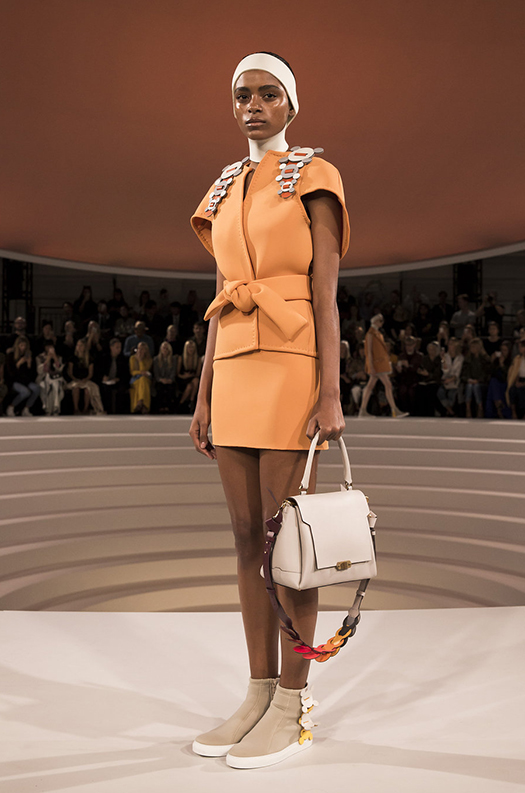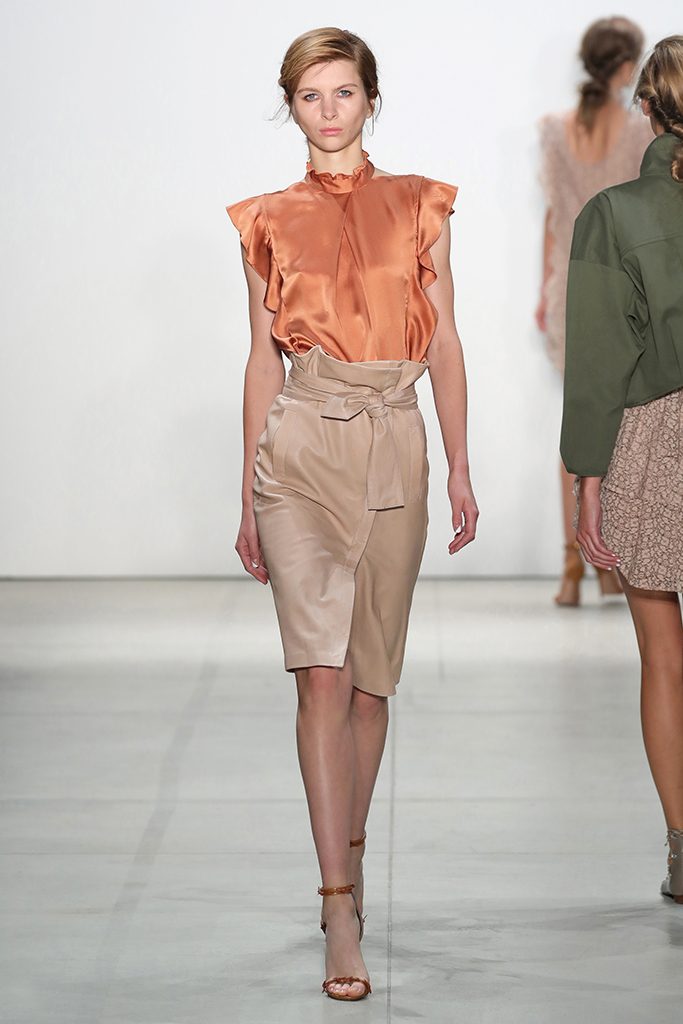 2/ White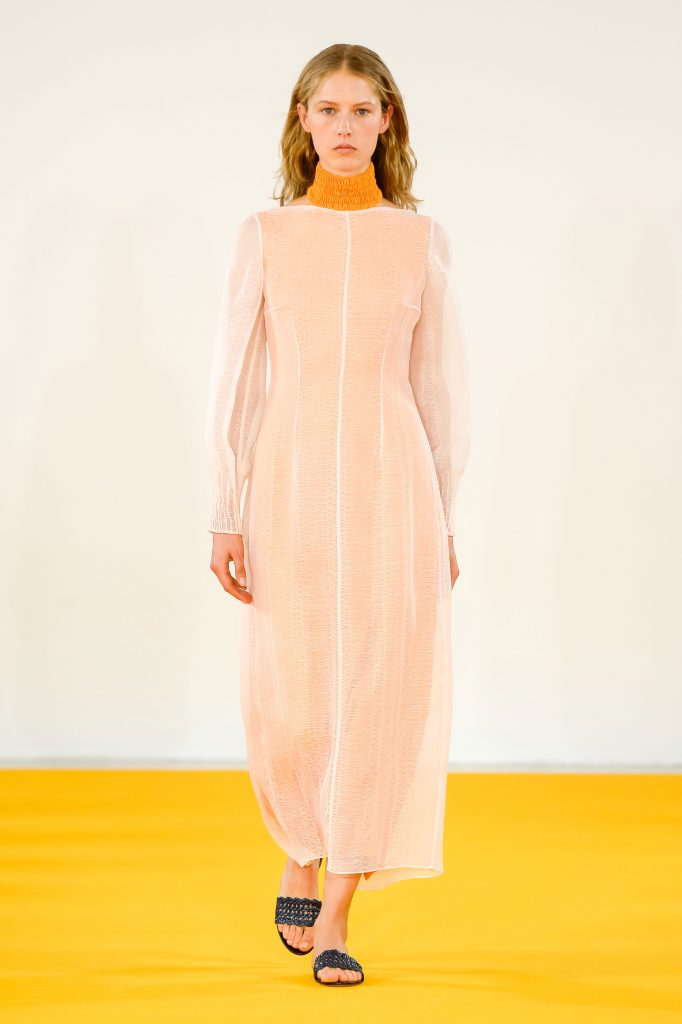 A clever layering by Emilia Wickstead. It lessens the contrast between orange and crisp white which can be harsh. You can create this at home with a transparent silky white shirt on an orange turtleneck. 
3/ Grey and silver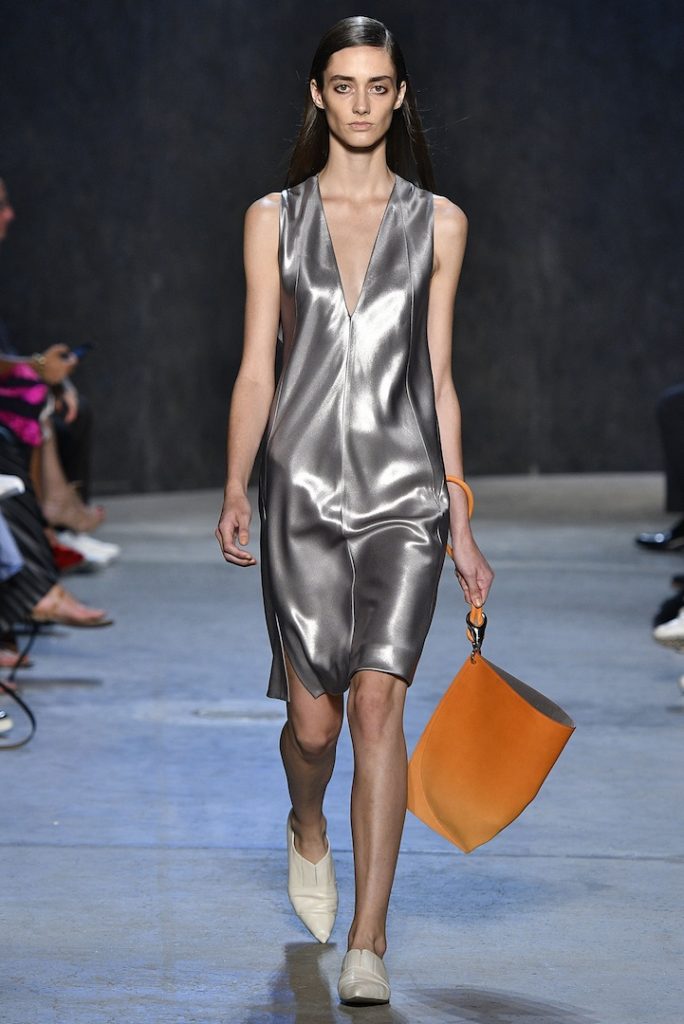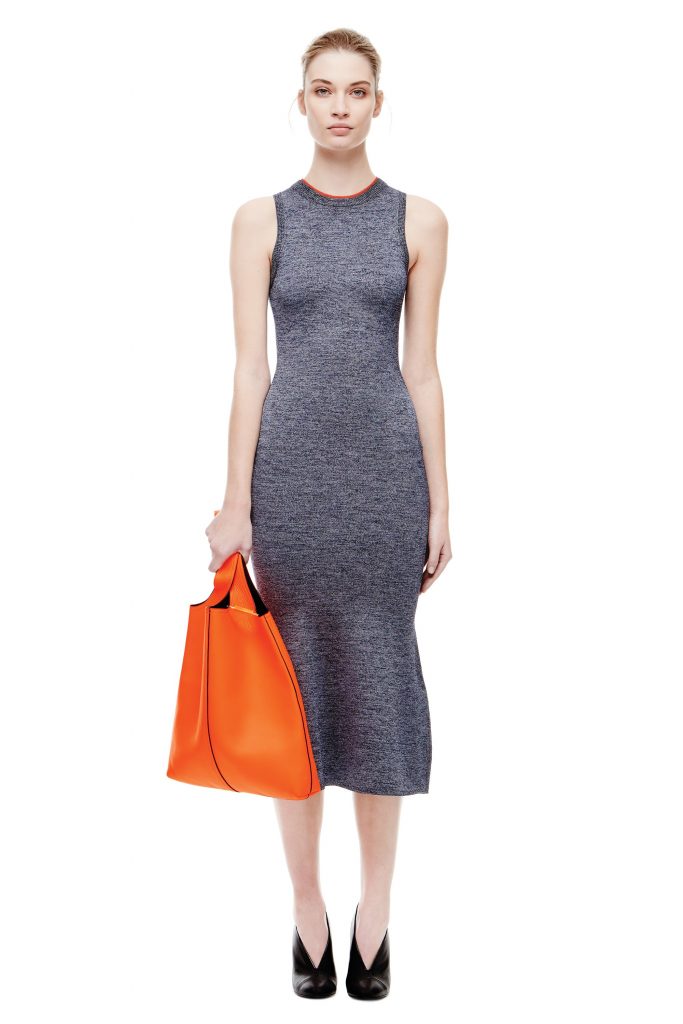 4/ Black
I can feel your Jack O'lantern angst from here. Fear no more, if you do not involve this bold pumpkin shade straight on black with cheap fabrics, the sorcery won't happen.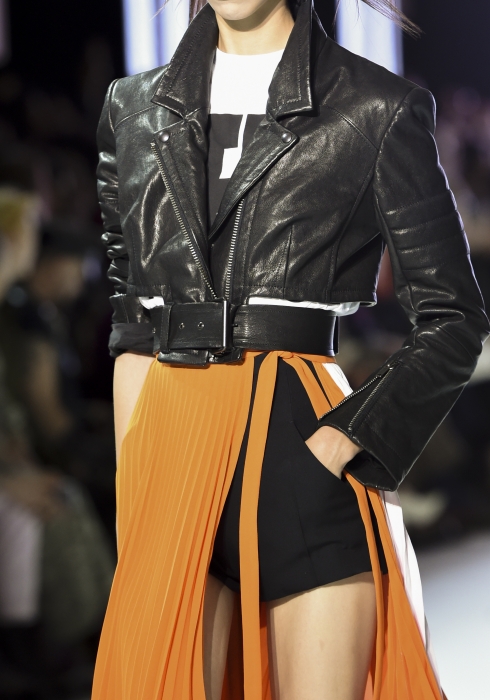 Haider Hackermann proving that when you balance pumpkin orange with white and nice fabrics it does look refined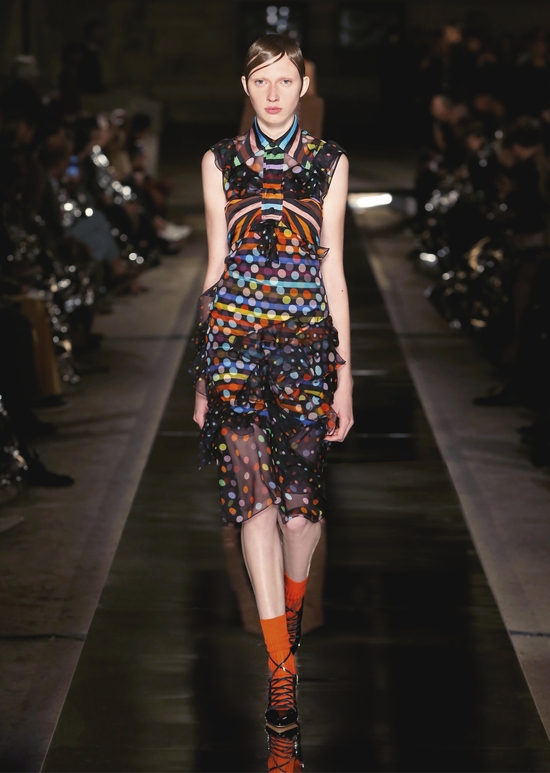 If you wear it as a print and sock detail as on the Givenchy show, you'll be witty instead of tacky
5/ Purple
A classic seventies mix. Feel the power of Austin enter your wardrobe but make it contemporary and choose shades that have a big contrast between them like dark purple or pale lilac rather than easy bold violet.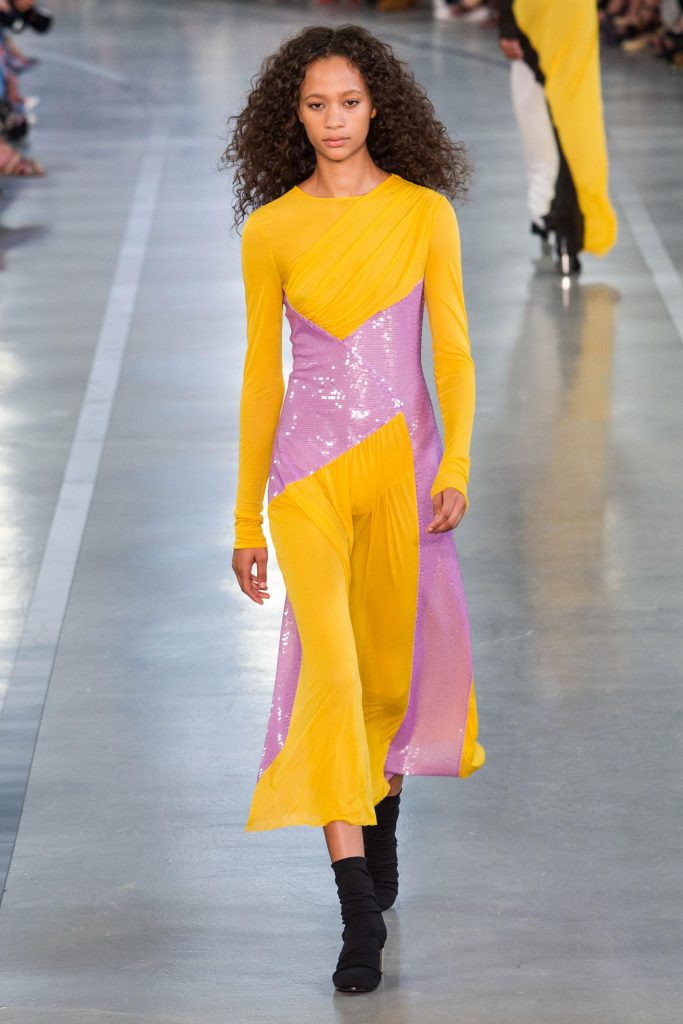 Emilio Pucci. I love this mix which feel so like a cocktail with an unknown ingredient and orange juice that you would drink in holidays.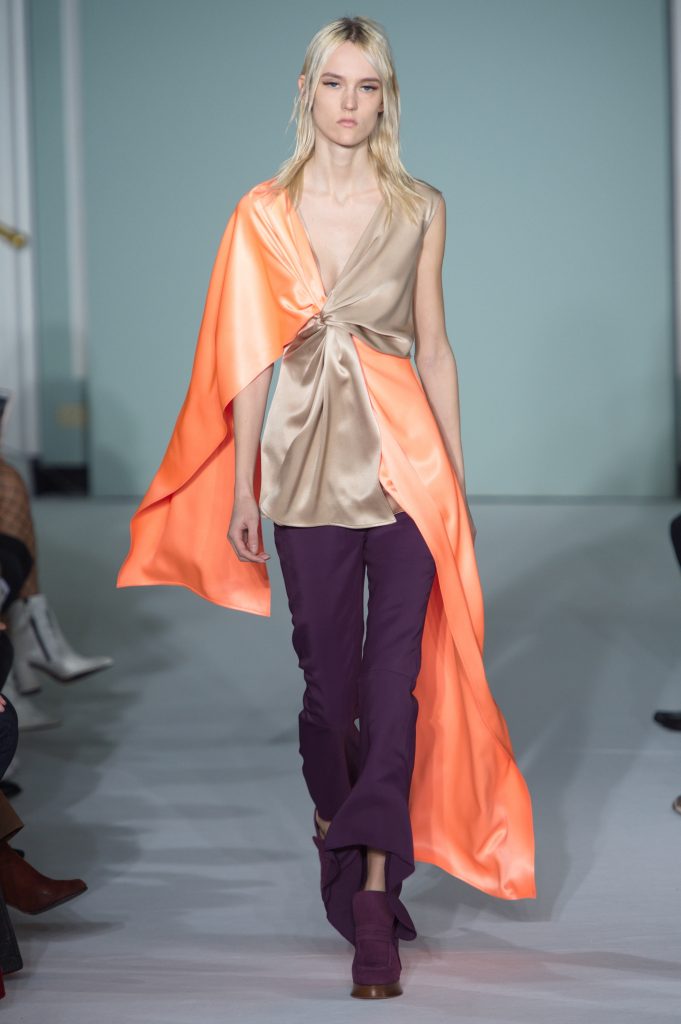 Eggplant color matching salmon orange at Sies Marjan
6/ Pink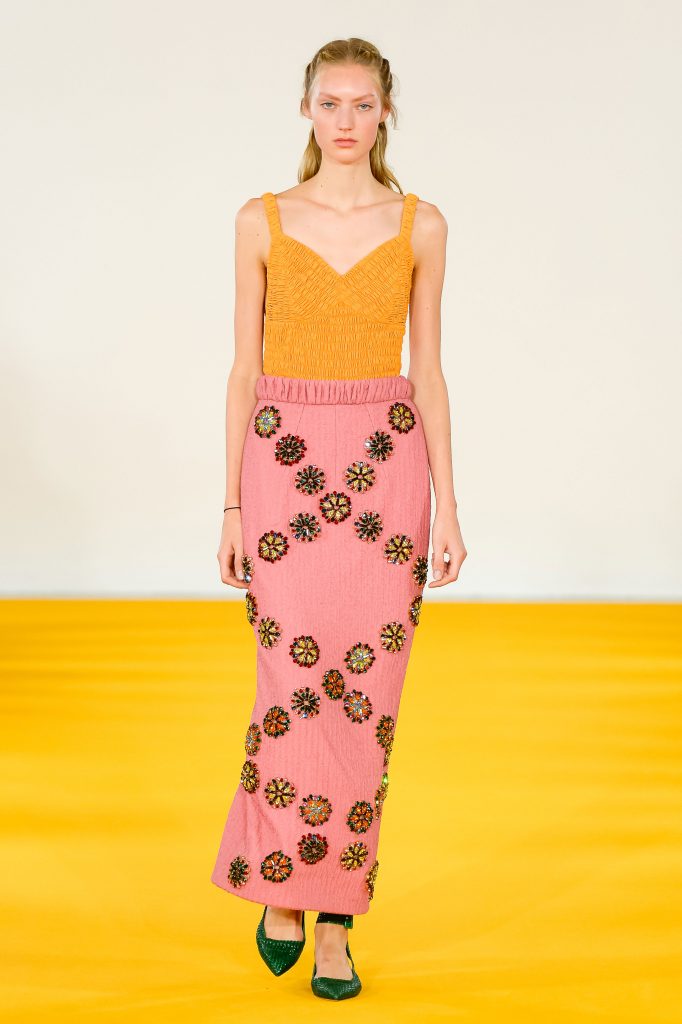 Because, just like on the Emilia Wickstead runway, it feels like summertime
7/ Red and burgundy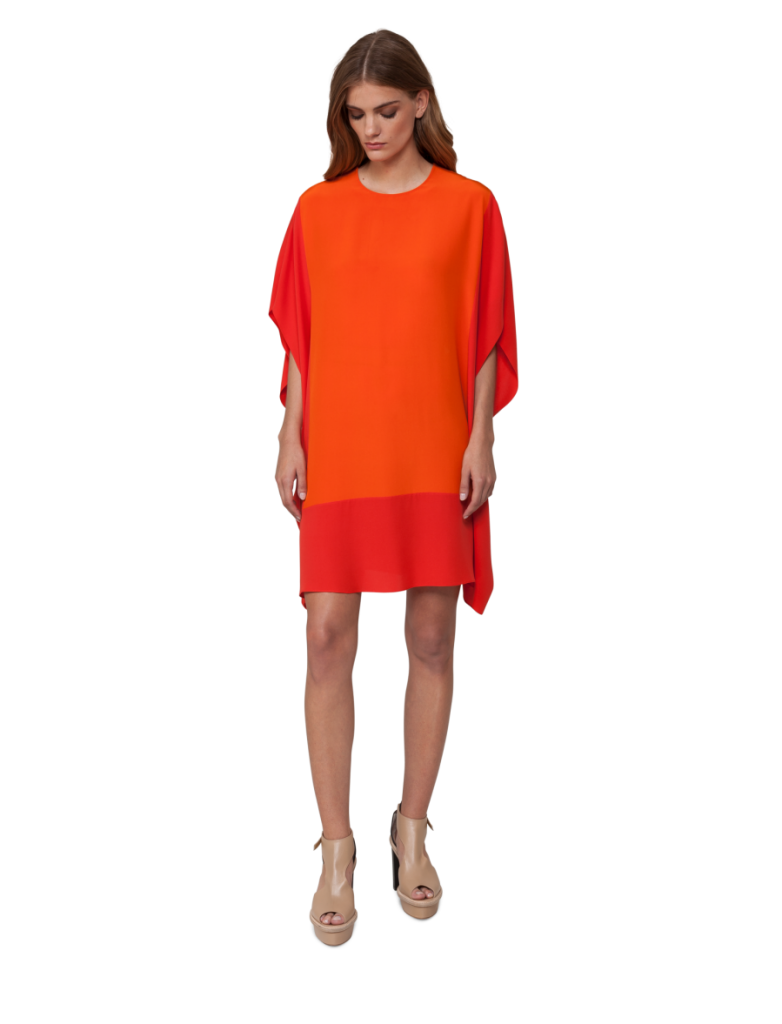 Because it's a classic with which you'll get remembered. Here on a dress by Akris. 
I have no burgundy mix to show you but in can work wonders in making the orange much more sophisticated.
8/ Blue
Because obviously. And so obviously that almost none of this pairing was to be spotted in the last shows.
But all shades of blue go with orange (here on my own wax mini skirt).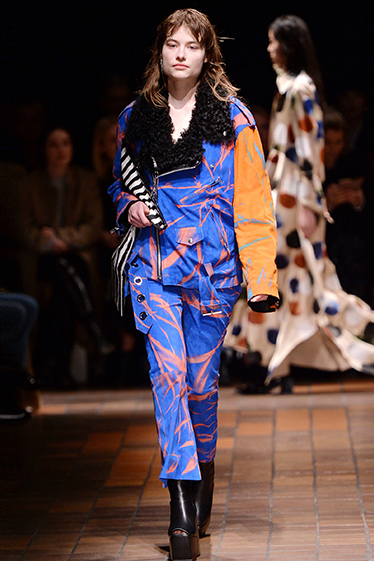 Marques Almeida has created a beautiful print mixing equally saturated shades with a blue dominant.
9/ Gold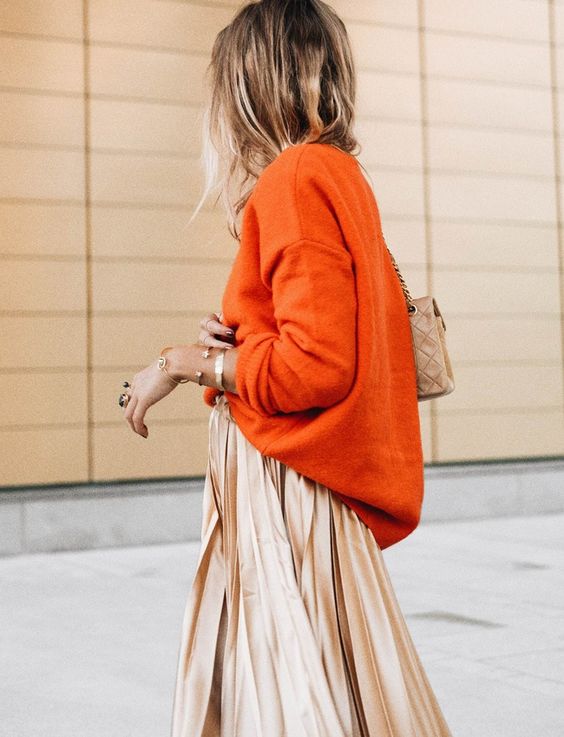 A subtle transition that instantly brings some refinement to this energizing orange.
I do not mention yellow and green, because, although you can manage to make them look good with orange, they are kind of tricky. Chocolate brown also works in a seventies mood.
10/ Shades of orange
As I mentioned in previous articles, different shades of the same color are called a camaieu. Could we make this word enter english dictionary? Ok, I make it enter my own english dictionary from now on.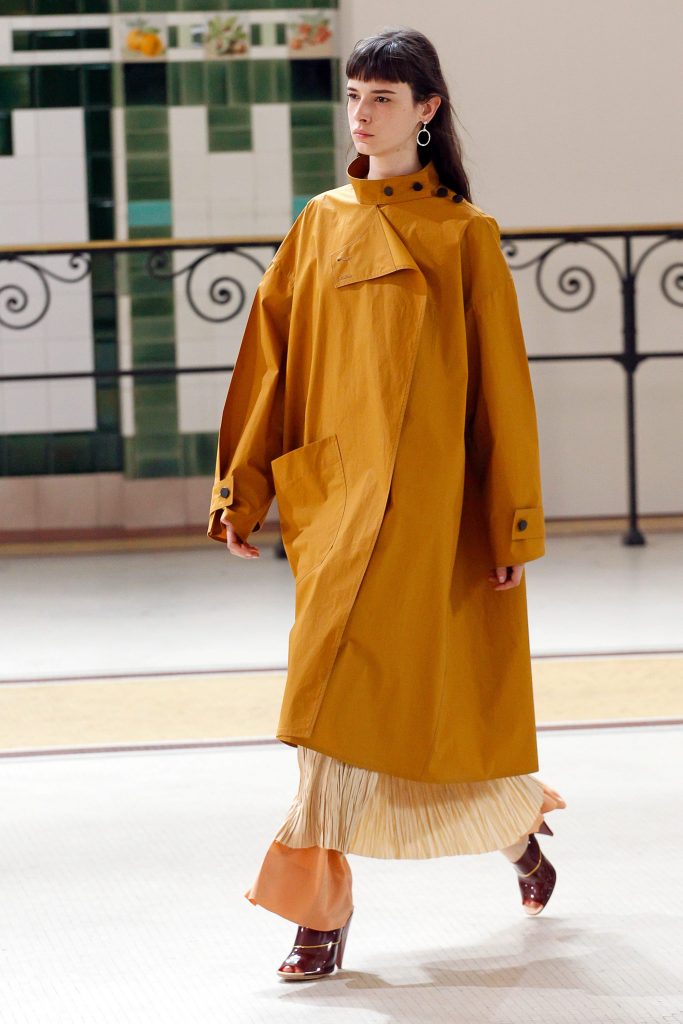 Christophe Lemaire shows us how you can be subtle in orange.
Bonus, my orange shopping outfits:
Playful preppy
Flounce and rough
Burntgundy

And you? How do you wear orange?