Why accessories are important
Because they can change an outfit!
No big talk today, images will explain it all.
1. Rock country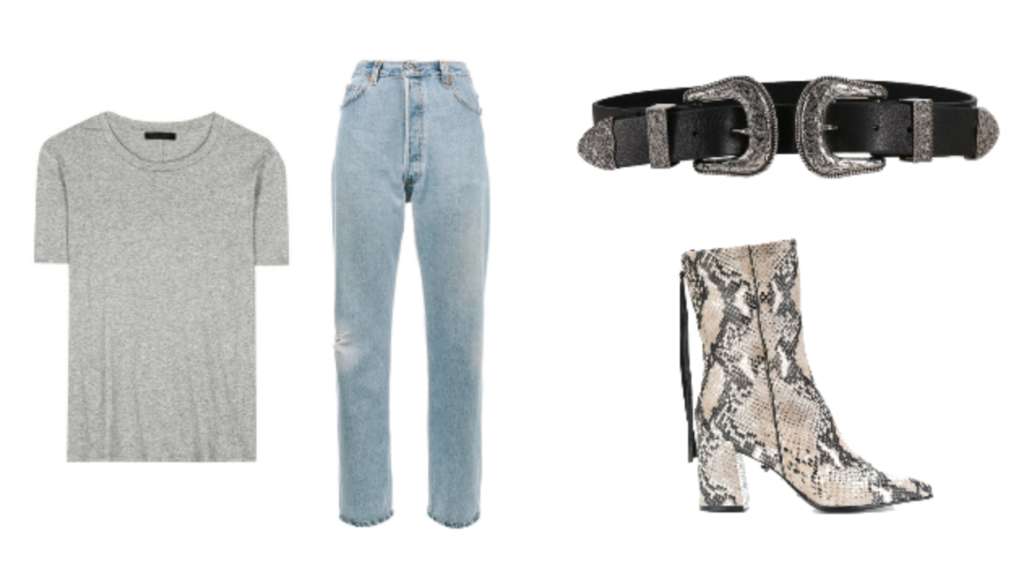 Stiff and washed-off, those jeans, are already a bit rock. I choose to emphasize it with a pair of snakeskin boots and western style belt with double boots.
The outfit is in a classic, black, grey (silver) and white harmony (plus blue jeans).
As there already are two "cow-girl" elements in the look do not add a third one like a fringe bag.
2. Cute seventies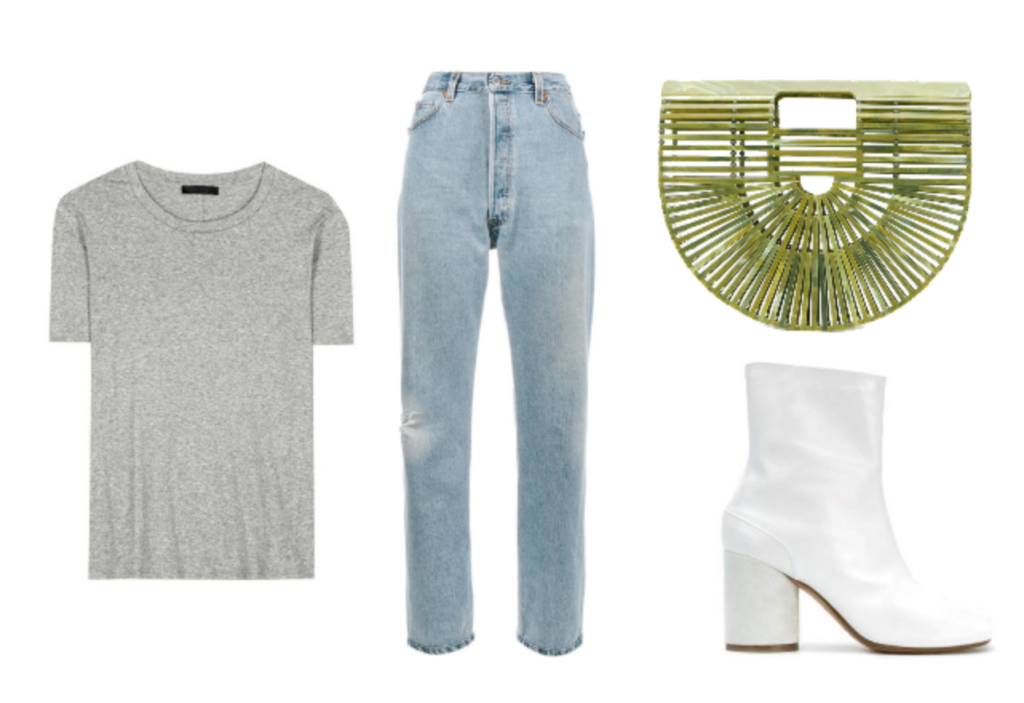 Immaculate cute patent boots along with a graphic bag in a soft green shade for a pretty adorable outfit.
3. Sporty cool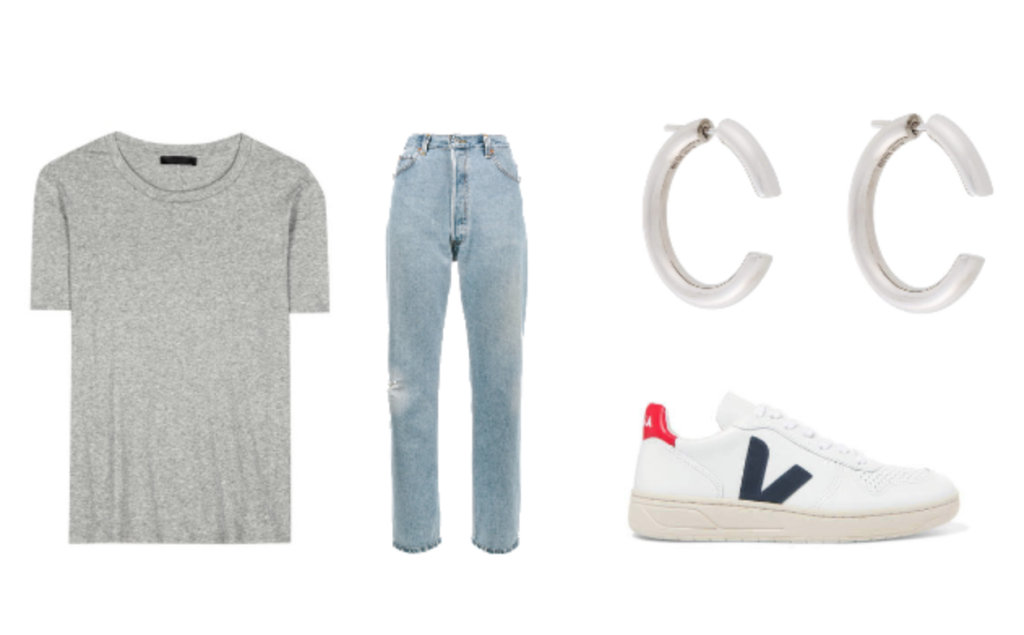 Nice sneakers with minimal modern hoops prove that you can be both relaxed AND stylish.
4. Bitchy Chanel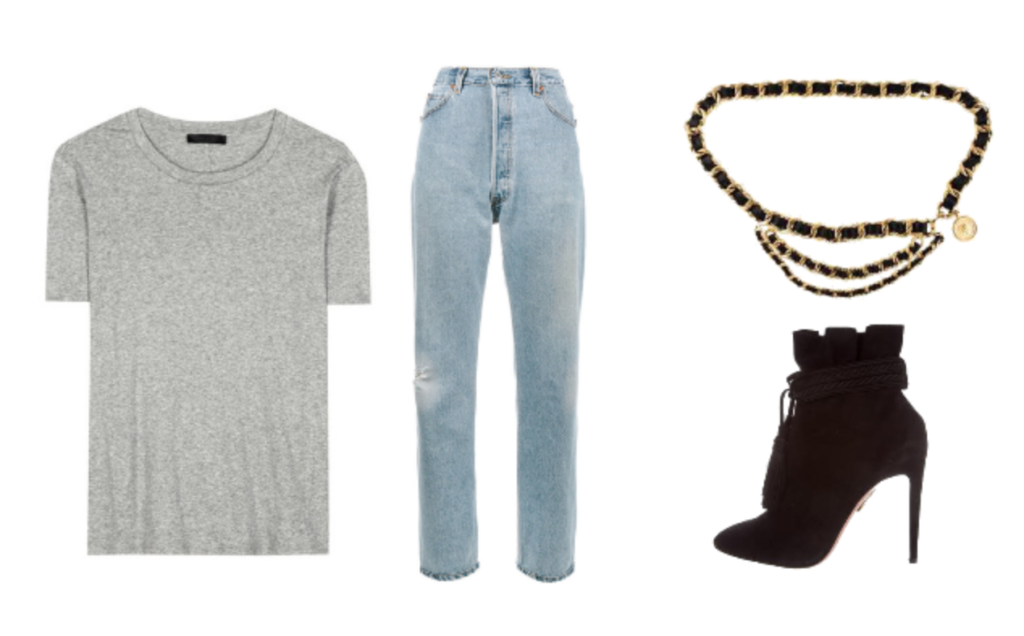 I confess I like outfits elements that feel super "rich girl". But broken down with a relaxed outfit in order to be able to navigate to east Paris.
5. Denim lolita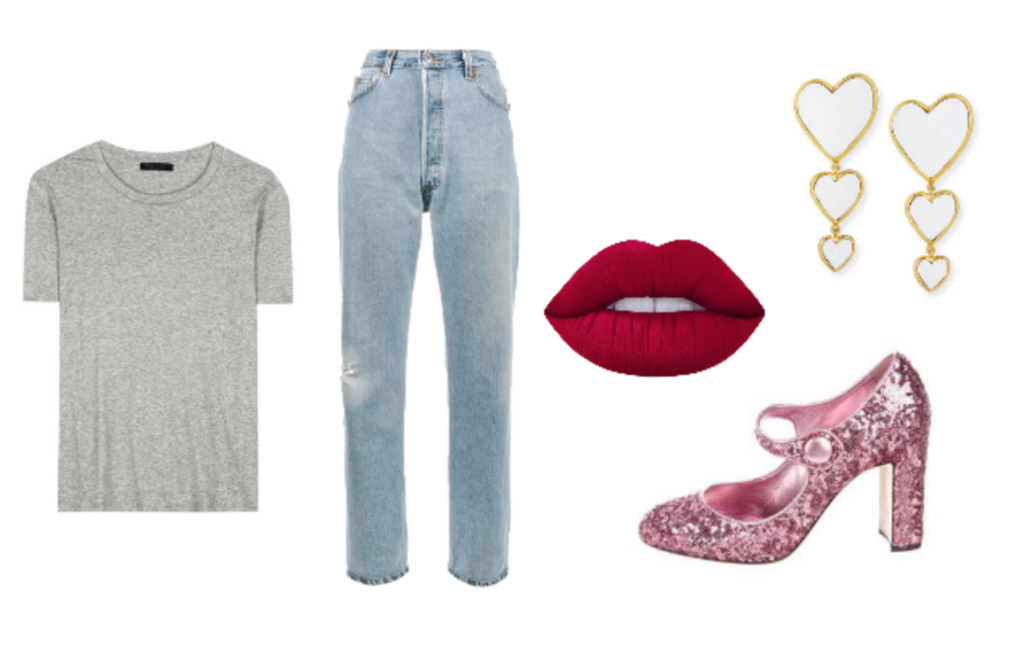 You like glitz, pink and hearts but do not know how to wear them without looking like you are just out of preschool? Pair them with androgynous clothes.
6. Rive gauche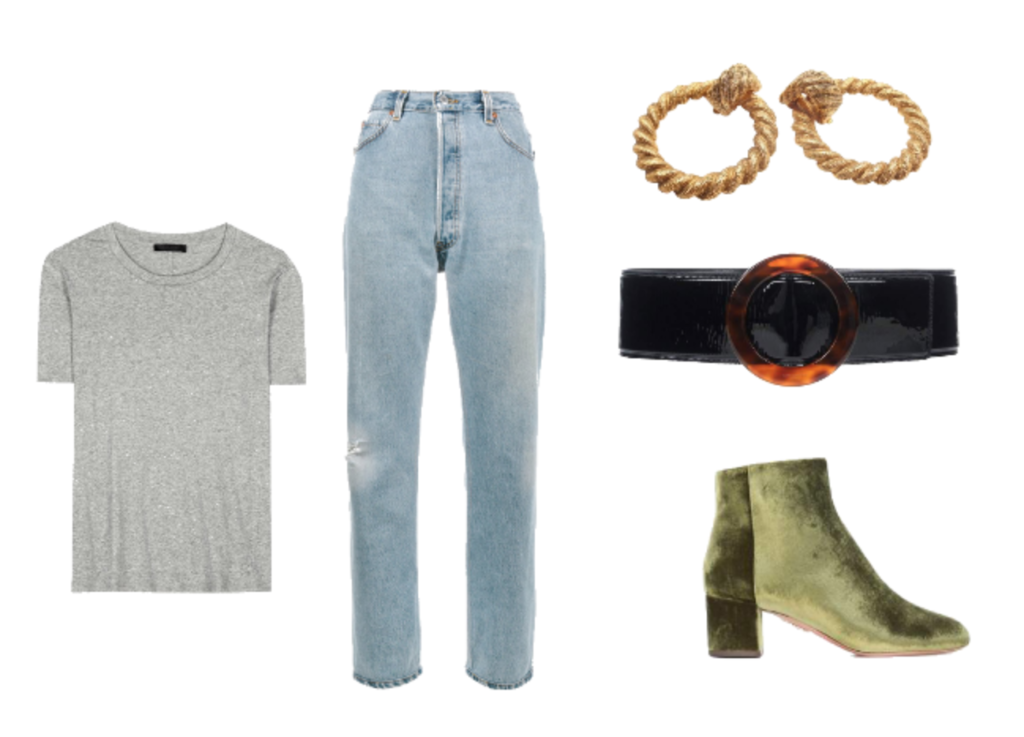 Feel rich and sophisticated with embellished hops, velvet boots and a black patent tortoise hoop belt.
Rive gauche girls like jeans too.
And you? Do you use the power of accessories to bring basic outfits to the next level?