How to use color value to create balanced outfits?
Last week I met two clients who tended to compose dull oufits even though they were sometimes using bright colors. Had they been cursed by some sort of fashion hater sorcerer?
One showed me how she paired her bright red shirt with her dark grey jeans because she felt it wasn't working and had no clue why… at first that sounded like a good idea indeed. I was enthousiastic about the mix and … when she tried it, it look blend. After observing, I realised the value (or brightness) of the grey and of the red where exactly the same. Which means that, if I had taken a black and white pic of my client, it would have looked as she was dressed in the same shade of grey all over. Plus, both the shirt and jeans were very smooth. No texture whatsoever, so they were reflecting the light exactly in the same manner.
To break the curse, I took my magic wand (a black belt actually) and passed it through the hoops of the jean. Tadaaa! Outfit looked great.
Below is an illustration of a more common case of dullness induced by same value colored outfit (it is very uncommon an outfit containing bright red looks dull).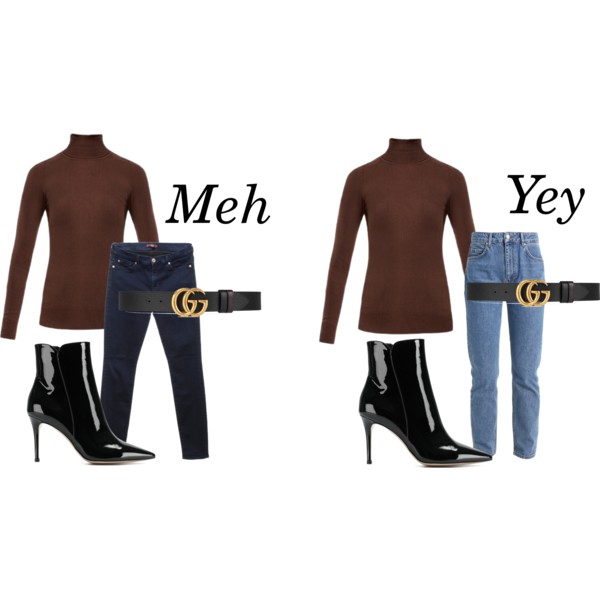 On the left, nothing stands out, the girl walks unoticed into the room despite her sexy shiny stiletto boots. She is pissed. Then she remembers she owns also a pair of brighter jeans, changes and tadaaa! Here she is, as stylish as an instagramer! Now everyone can see the yummy chocolatey brown, the rock attitude of the heels and the vintage looking belt.  
Conclusion: to create balanced outfit when using different colors, take a black and white mental pic of your outfit and make sure it contains shades of grey.
Here are way you could use this trick.
I/ High value difference
Black and white is a forever successful classic for a reason.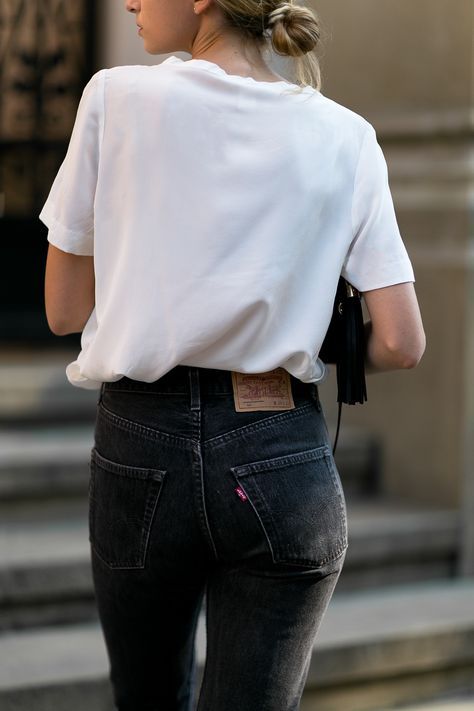 And strong value difference color mix always are a success (as long as you respect the shade matching of course).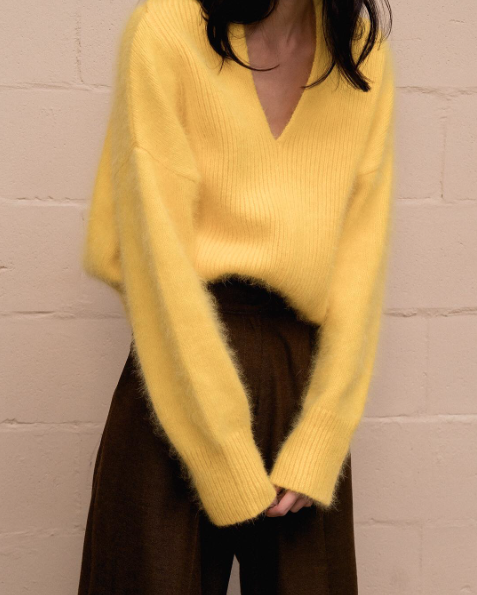 Chocolate and banana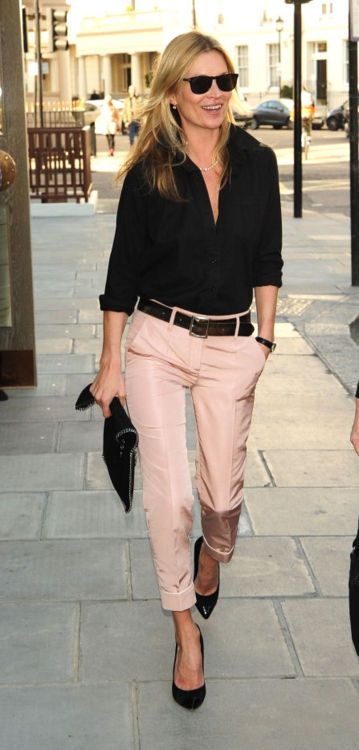 Ballerina pink and rocker black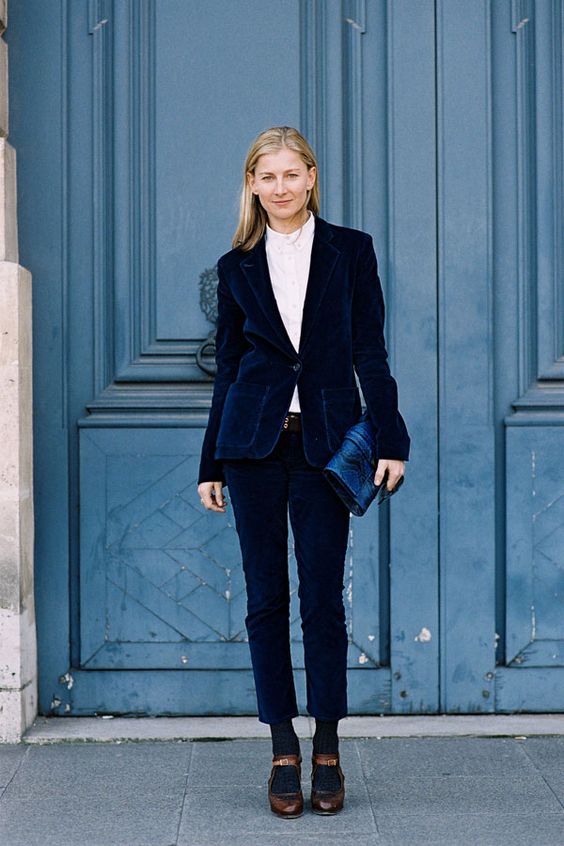 Vanessa Jackman captured a night blue black tie outfit. 
II/ Low value difference
Using a low value difference enables to create subtle color harmonies.
Beware though, the frontier between subtle and boring is thin.
So if the value difference is not strong enough or if the colors are same value, you shall better add some variety in textures and shine to create interest.
A/ Use shine and textures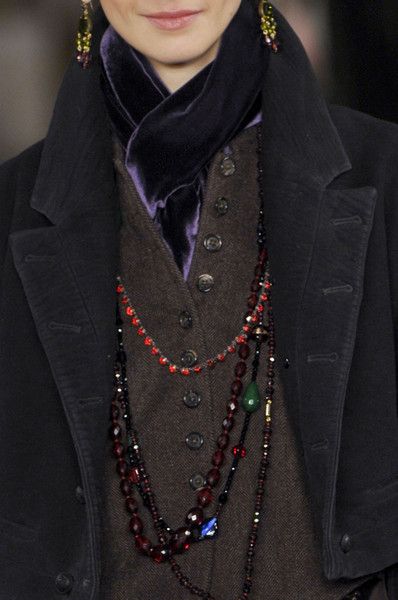 How pretty is this Ralph Lauren outfit? Remove the textures of both tweed and jersey and it gets dull as hell (whether hell actually would be a dull place is another topic to be argued) 
B/ Make the difference between the shades noticeable enough
By using subtle yet noticeable value differences you get very nice results with pale and soft colors.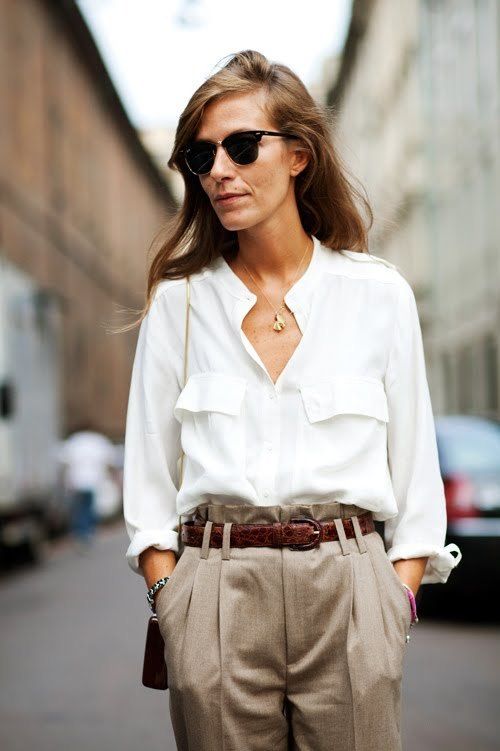 As well as with dark shades.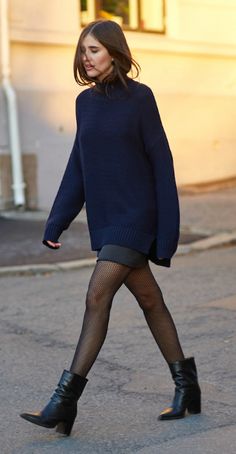 Throwing white into the pale outfits and black into the dark ones is always a nice idea to create value difference.
III/ Punctuation of different value
If you wear equivalent or subtly different value colors on your outfit, it could be interesting to add what I call a punctuation of a different value.
For me a punctuation is a bit of color that stands in between two different colors in order to make them stand out. This color has to be a noticeably different value from the two it stands in between.
It is an especially useful trick when the two aforementioned colors are very similar value.
1/ Dark punctuation
Usually dark punctuation is added by a belt.
You remember the black belt magic trick I told you in the introduction? This was a punctuation.
The color doesn't have to be black, it just has to be noticeably darker than the two shades it stands in between.
So a beige belt is an option in between a super pale blue shirt and white pants.
To see what I am talking about, pictures are better than words.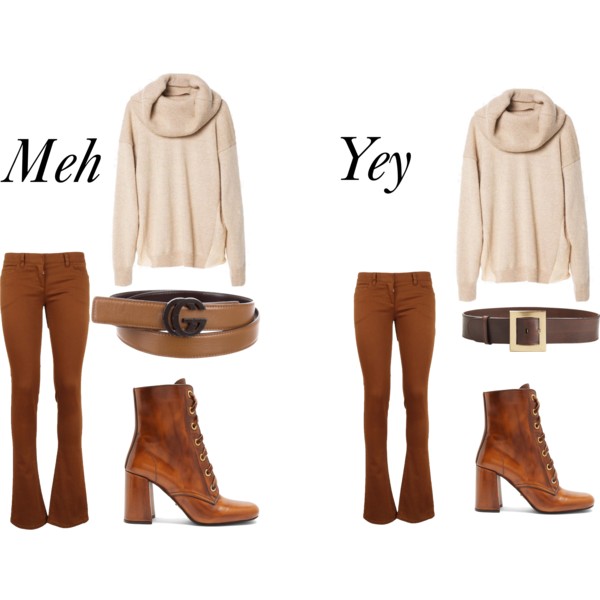 Don't you think that the outfit on the left is kind of dull whilst on the one on the right, colors and textures, seem to stand out better.
2/ Fair punctuation
The fair ponctuation is most times added by sliding a pale shirt or T-shirt (please look at the guy in the link) as an underlayer. Usually it would be white, but it can be any fair color really.
Now the illustration.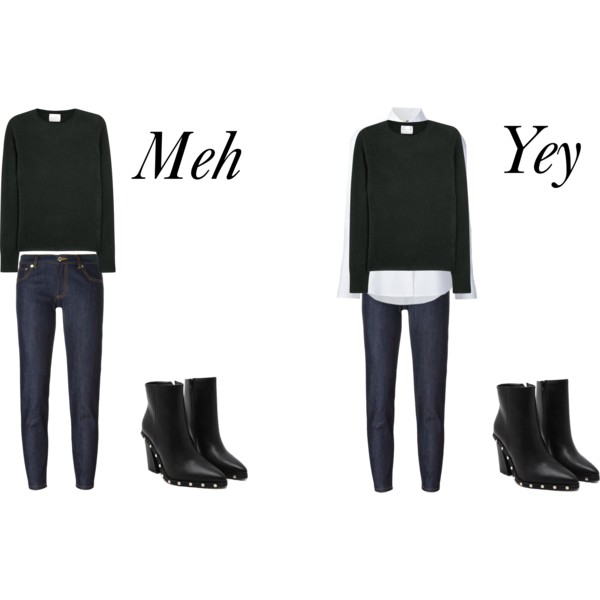 A dark green jumper with dark blue jeans and black boots…  is kind of meh despite the variety in textures. Throw a white shirt underneath, make the hem show and voilà!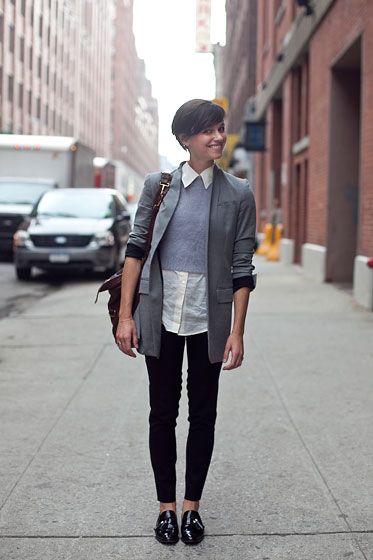 Jolie!
And you mesdames? Do you use this trick? How? Did you realize you did so?